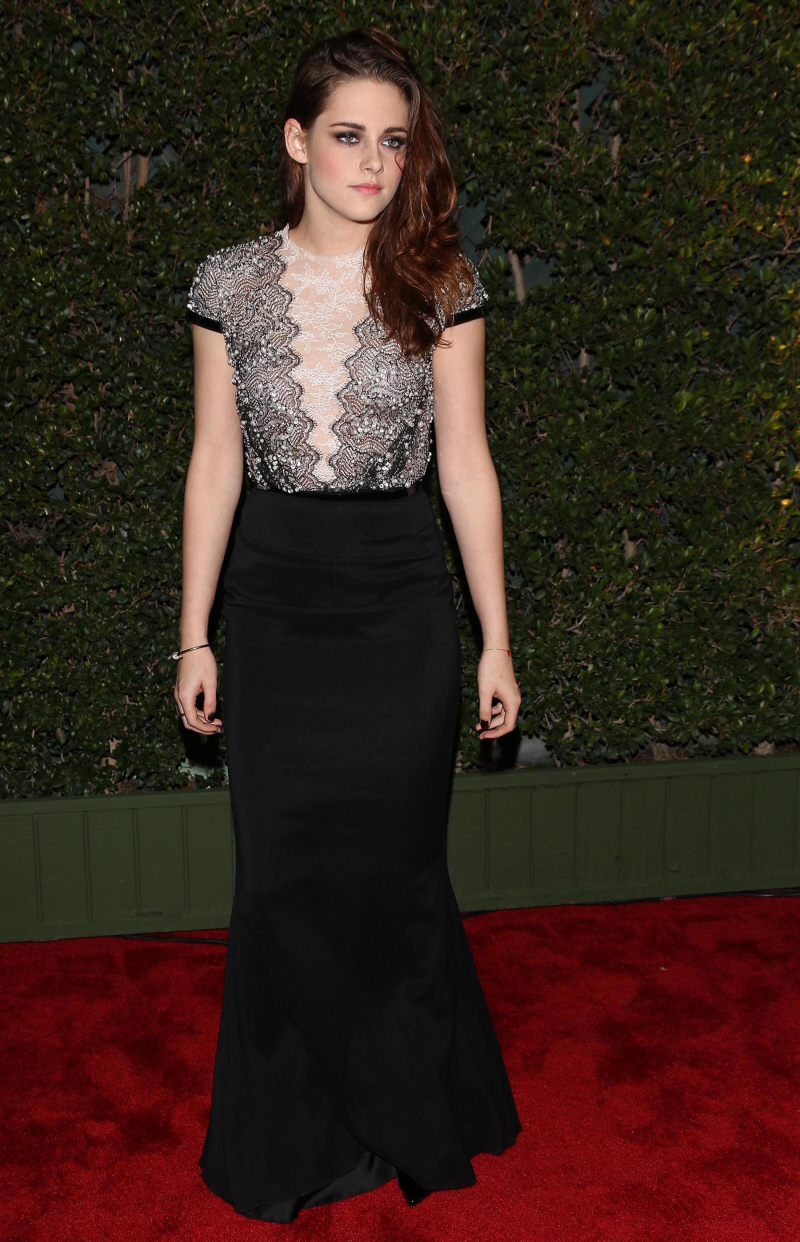 Here are some photos of Kristen Stewart at Saturday's Governors Awards in LA. The Academy's Governors Awards are… hm. They're basically an Academy event in which lots and lots of Oscar voters are present and various Oscar hopefuls come out to try to impress them and convince the voters to give them an Oscar nomination. People Mag notes that the nomination voting (as in, voting on who gets put on the Oscar ballots) ends on December 17th. Meaning Kristen only has a few weeks to convince the Academy that she deserves a Best Supporting Actress nomination for On the Road.
As I've said before, she's trying to play the game a little bit, which makes her a total sellout by her own super-hardcore and authentic "miserable c—t" standards. Reports indicate that Kristen is going to be wooing the Hollywood Foreign Press Association for a possible Golden Globe nomination as well – which I think is totally possible. I would be fine with Kristen getting a Globe nomination. An Oscar nomination? Um. No. Still, Kristen is trying to impress the Academy. Her dress is Talbot Runhoff, and it is conservative and terrible. The Trampire doesn't want to look too cheap and in-your-face for the Academy – she wants to look conservative and "establishment". She even bathed! SELLOUT.
Meanwhile, Radar claims that Kristen and Rob are still having relationship problems:
Kristen Stewart is getting increasingly frustrated by Robert Pattinson's reluctance to fully forgive her and re-commit to their relationship, RadarOnline.com is exclusively reporting. Robert, 26, has been playing hard to get with Kristen, 22, since rekindling their romance and a close source says the actress is starting to get fed up because she feels that she's been putting in all the effort to make it work.

The Twilight Saga: Breaking Dawn – Part 2 beauty believes she's been punished enough for her affair with her married Snow White and the Huntsman director Rupert Sanders, the source says — and thinks Robert now has to get over it otherwise the romance is destined for failure.

"Rob and Kristen are at a crossroads right now as to whether he finally accepts they are back together or not," the source tells RadarOnline.com. "Kristen has been trying so hard to win Rob back, she's been hanging out with his friends and she even went to London to make a good impression with Rob's family over the Thanksgiving holiday.

"She knows his sisters were particularly vocal about their disapproval of Rob taking her back after the affair, so Kristin braved the storm and groveled to them. The problem is, Rob is still dithering on what to do. I think Kristen is now at the stage where she feels it is time for him to get over her affair or perhaps move on," the source reveals.

Meanwhile, as RadarOnline.com previously reported, Kristen has signed up for the sequel to Snow White and the Huntsman – but Rupert, 41, has dropped out.

"The script has already been written and production will begin late next year," a source previously told Radar. "However, Rupert Sanders definitely won't be a part of the project. Rupert didn't want to be a part of it to begin with because he is desperately still trying to save his marriage. The search is still on for a new director."
Do you buy this dynamic? I think Kristen had to work hard to get Rob to take her back, but I don't know that I buy that she had to just grovel and beg and plead for the better part of two months. I think they broke up, she groveled and begged for a few weeks, and they got back together and it was tenuous for a while, but they're "fine" now. Meaning that Rob never stopped loving her and Kristen is still bored and looking to fool around with someone. Meaning that if they do breakup, Kristen is going to have to sack up and be the one to do it. Ugh.
Also: what are we supposed to think about Kristen going solo at this event? I don't think it's some kind of Twihard Proof of something wrong in their relationship. Did that make me sound like a Twihard?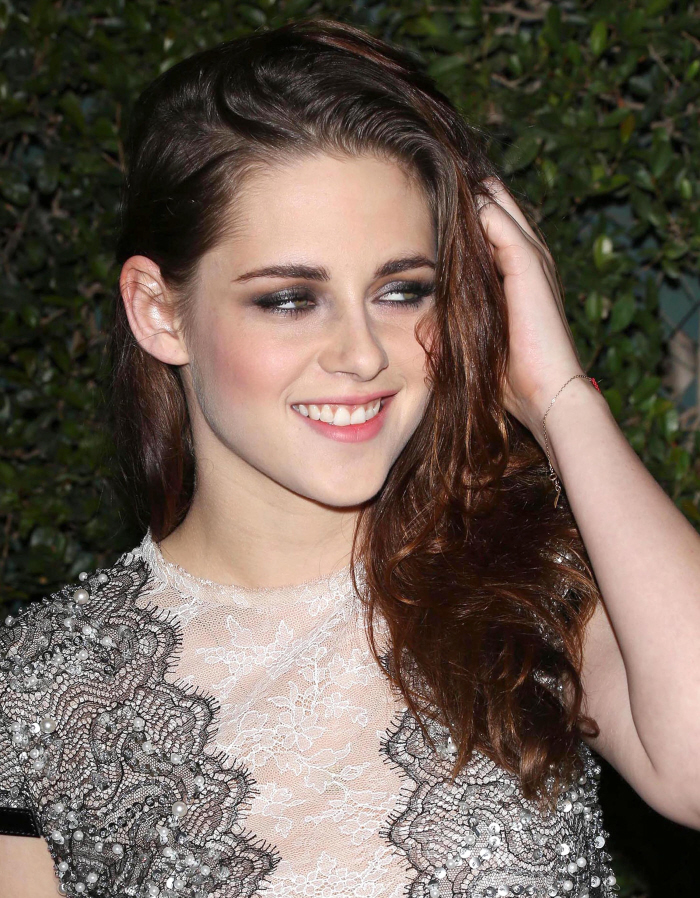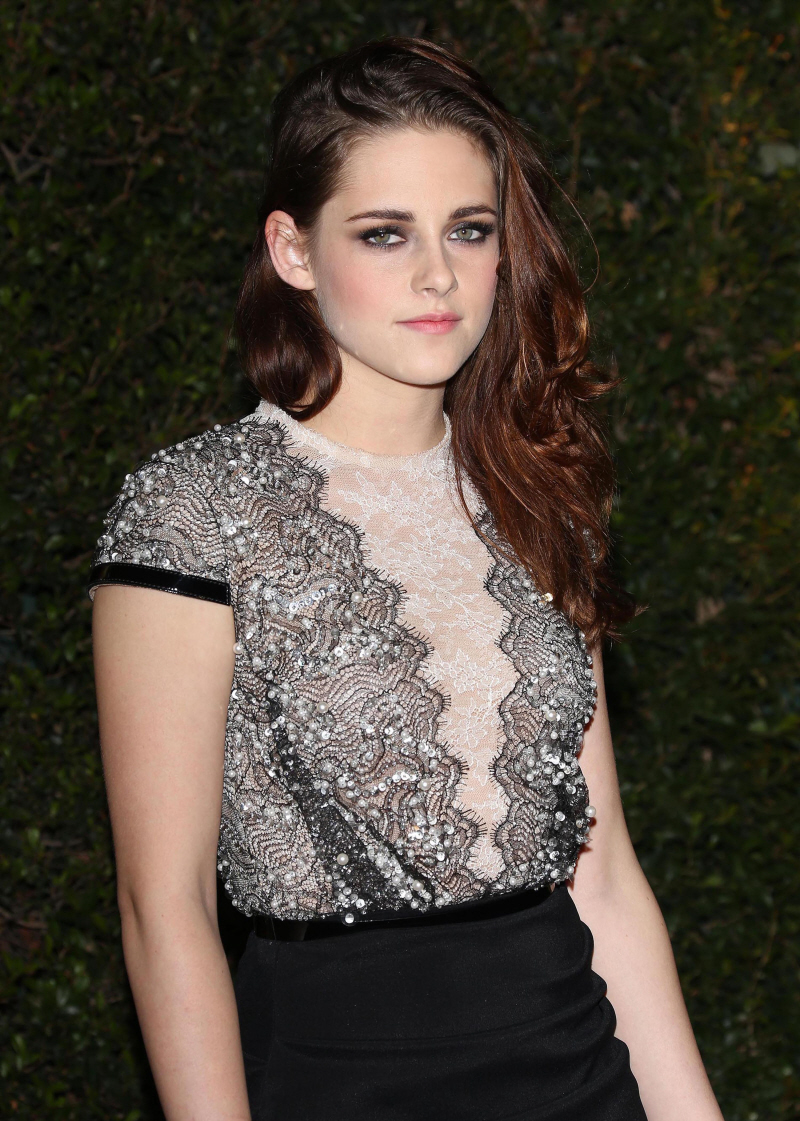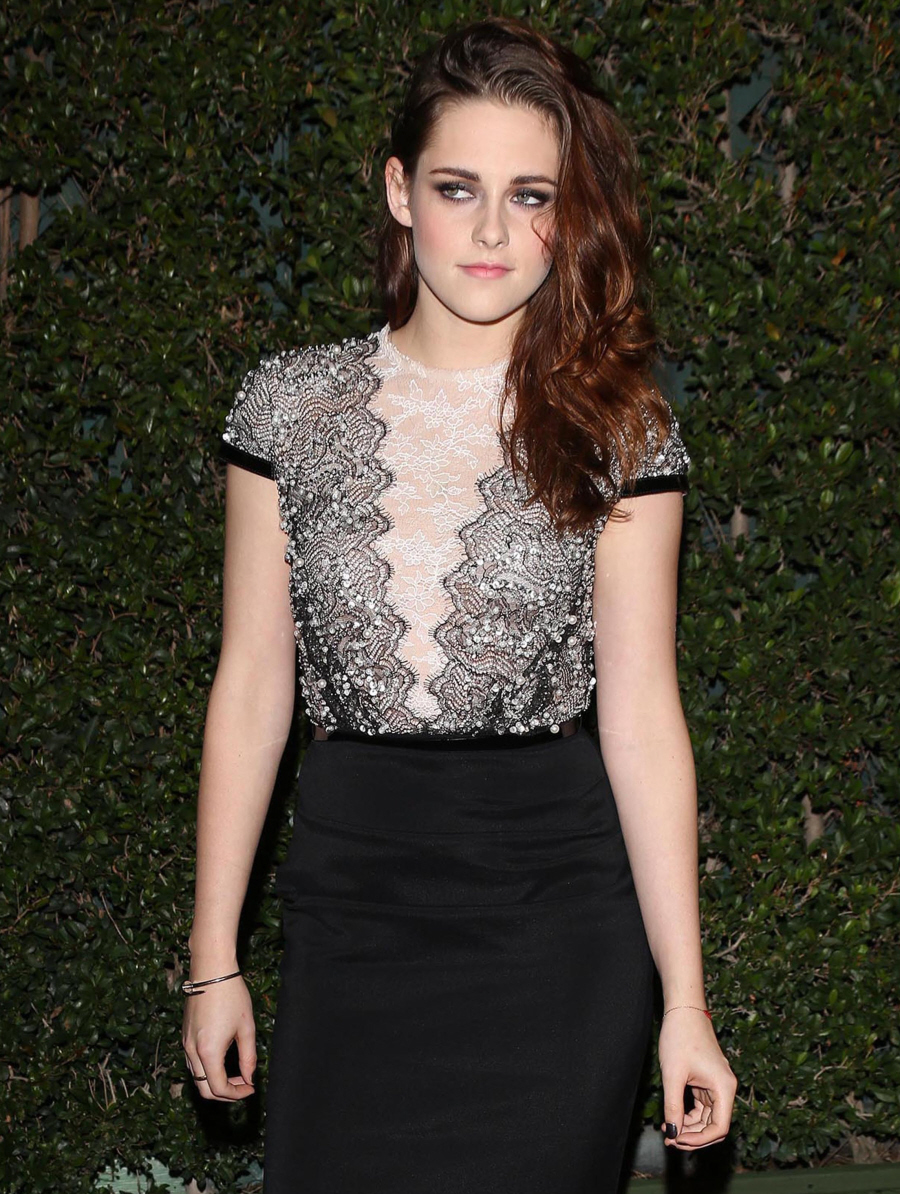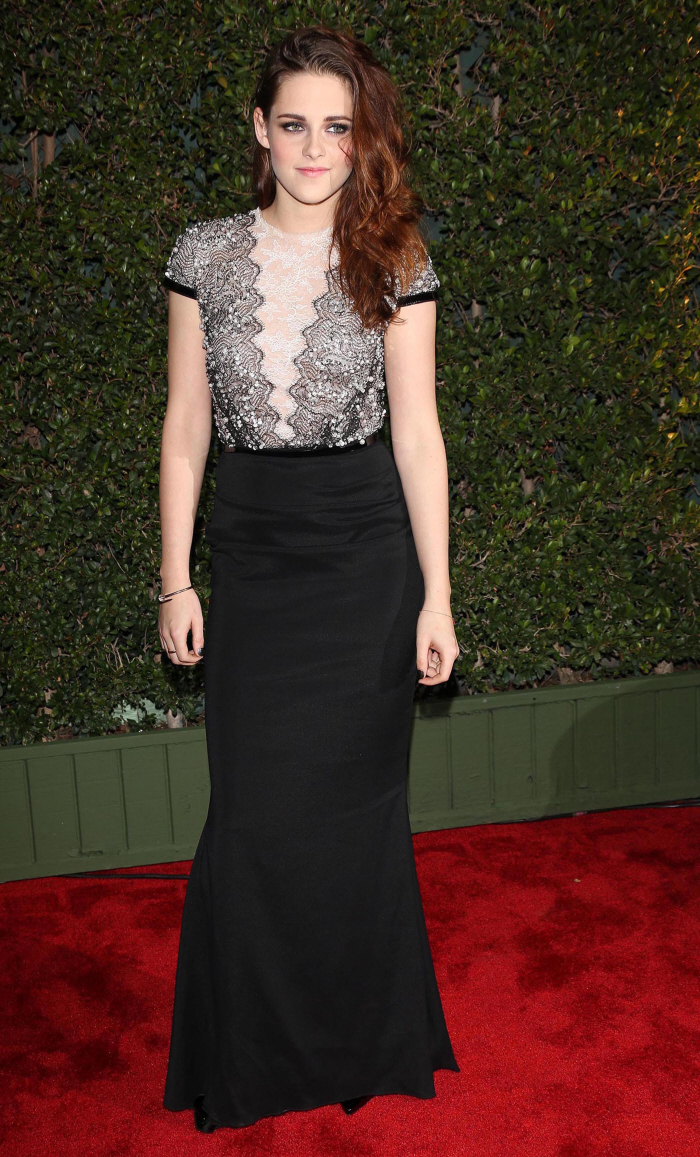 Photos courtesy of WENN.