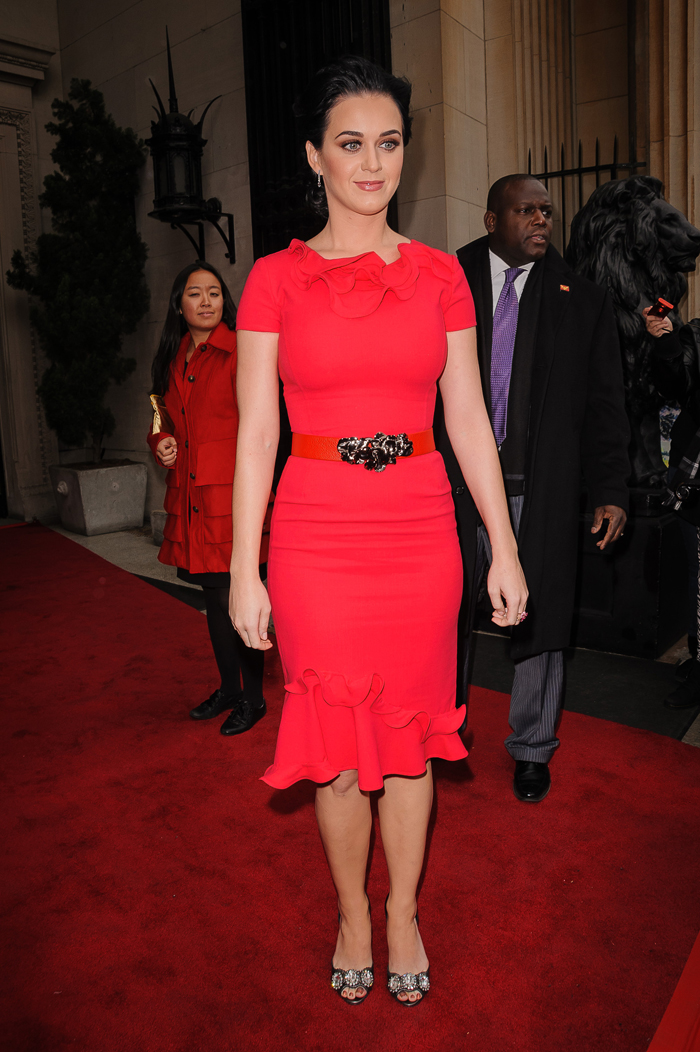 Katy Perry was named Woman of the Year at Friday night's Billboard Women in Music awards, and she made a pretty strong departure from her recent matronly turn in fashion with a lovely tomato-red Oscar de la Renta dress and silver, peep-toed heels. I'm guessing that, since Katy never mentioned feeling fat (her words, not mine) in her acceptance speech (and I wouldn't put it past her to say that), Katy had tucked herself into her beloved Spanx, and she looks pretty good here. By that statement, I mean that she's dressed respectfully for the occasion and neither her boobs nor her booty are hanging out all over the place. Katy wore her hair in an elaborate, braided updo, which was quite flattering, and I've included a rear view of the hairdo and dress as well as a photo with Carly Rae "Cinderella for Life" Jepsen, who was named Rising Star, at the bottom of this post.
In the meantime, we've already recently heard Carla Bruni's negative opinion on feminism, and now Katy is chiming in as well. Here are some excerpts from her acceptance speech as (ahem) Woman of the Year: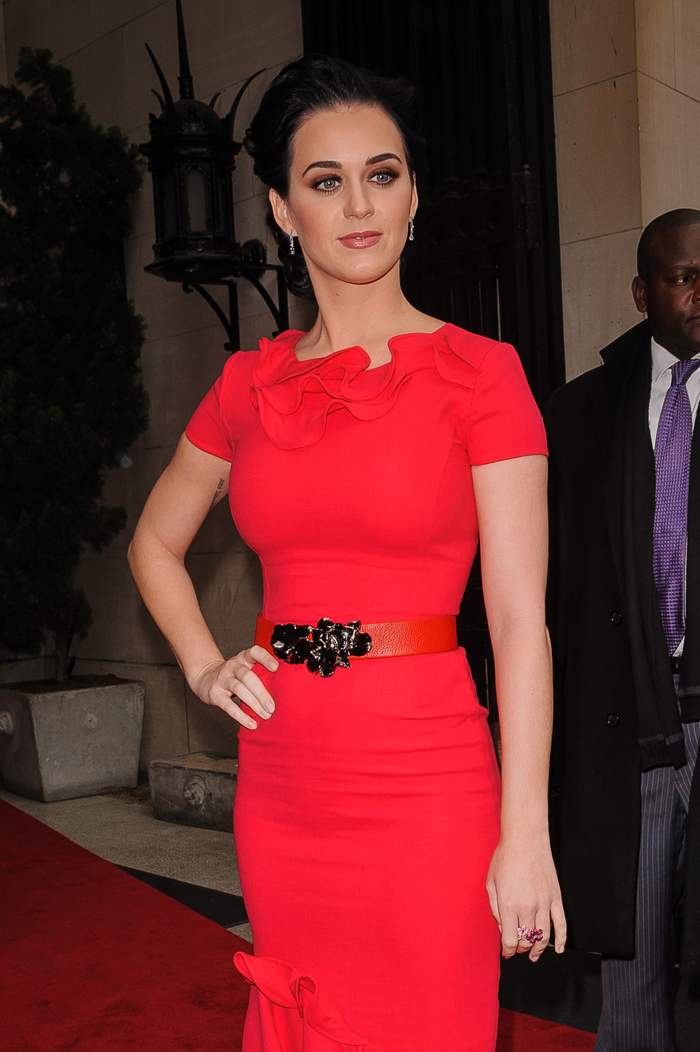 On feminism: "I am not a feminist, but I do believe in the strength of women."

Her relationship with fans: "I don't really like to call myself a role model for my fans. I hope that I am an inspiration for them, especially young women. My mantra, especially for the [Part Of Me] film, was: If you believe in yourself, you can be anything. People don't want to look up to someone. They want to look at across at someone and say, 'That's my girl. She's singing something I don't know how to put into words. She's captured something and became the soundtrack of my life.' And I know that if I get out of line, my sister back home will whack me across the face – and so will my management."

On her mom, Mary Hudson: Katy thanked her mother "[f]or keeping my head above water throughout all the 124 shows of the tour and some of the hardest times of my life."
[From Billboard]
Oh, Katy. I guess now we know why she's hooked on a misogynist like John Mayer.
Katy's makeup was relatively low-key compared to her usual look. She's still wearing a pancake layer, but she's downplayed the colors, so she looks relatively mature instead of gaudy. A definite step in the right direction.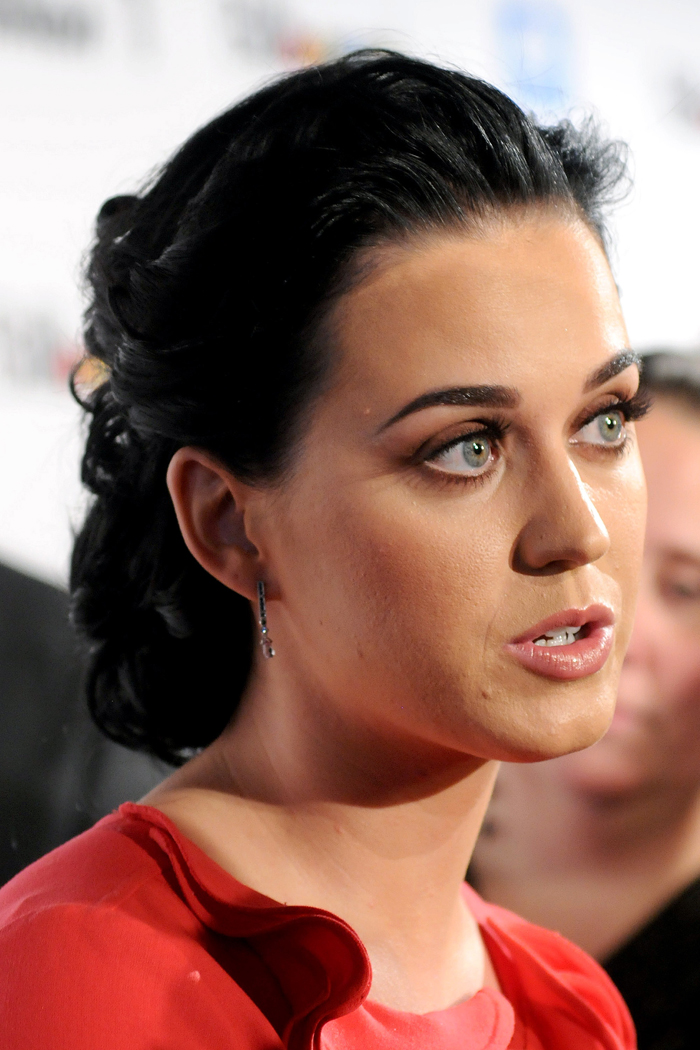 Carly Rae Jepsen wore a bright blue Rachel Zoe dress with a youngish-looking ruffle detail at the hem. Her gold pumps are Brian Atwood. This girl just doesn't stand out from the crowd, does she?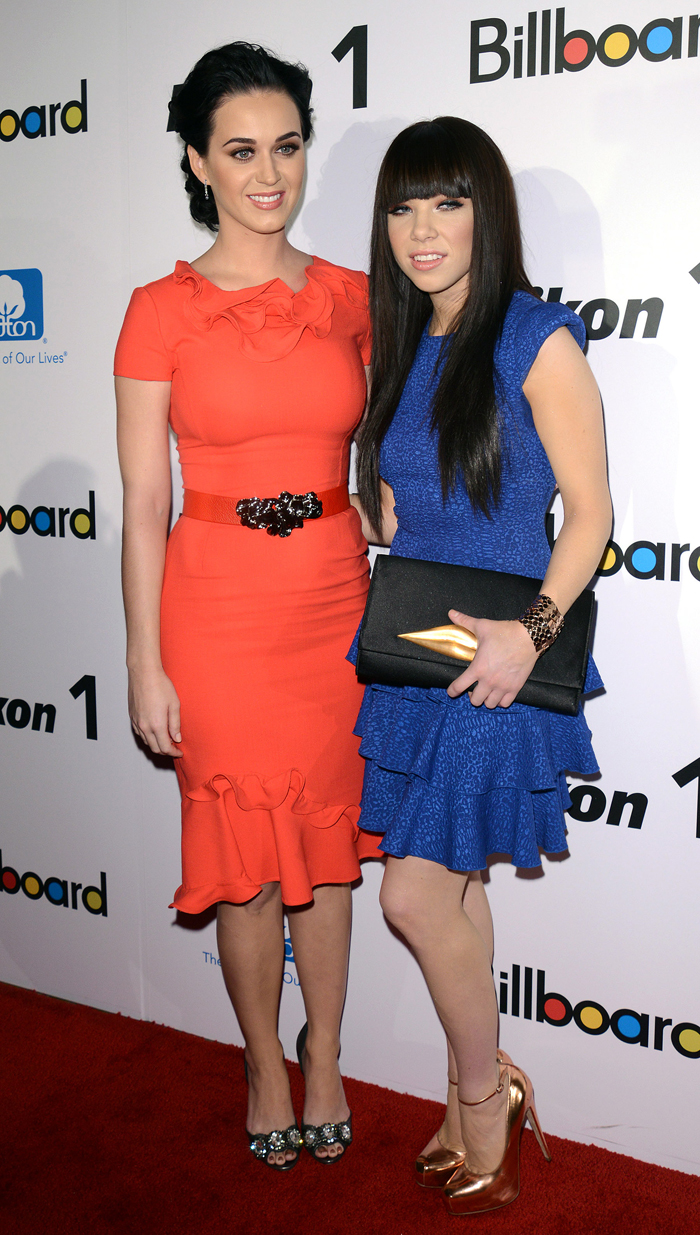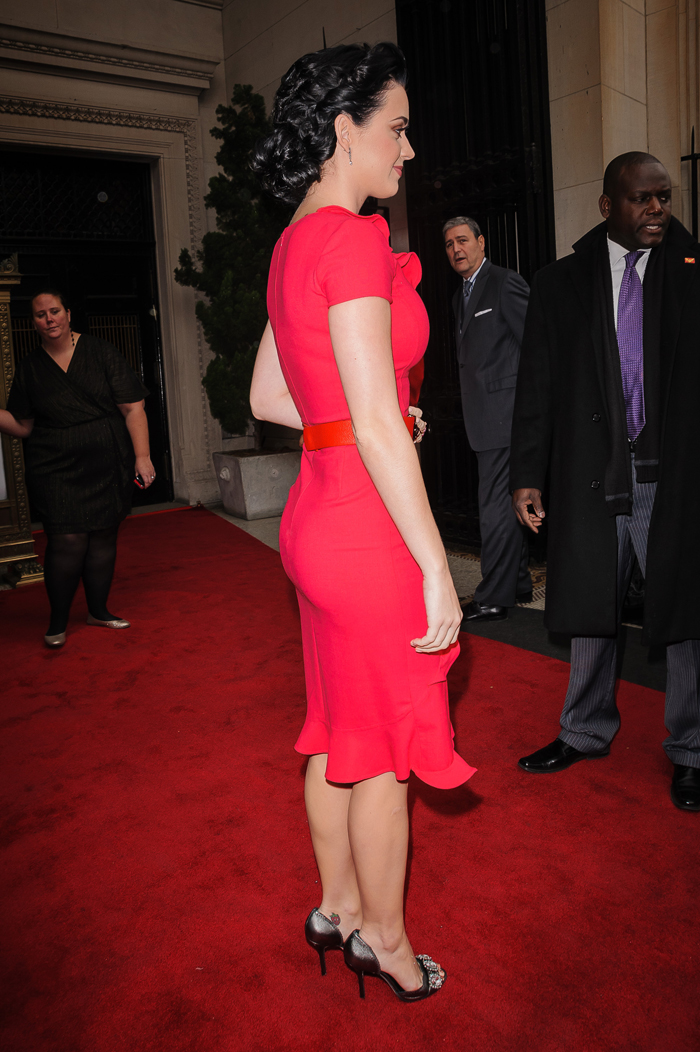 Photos courtesy of WENN