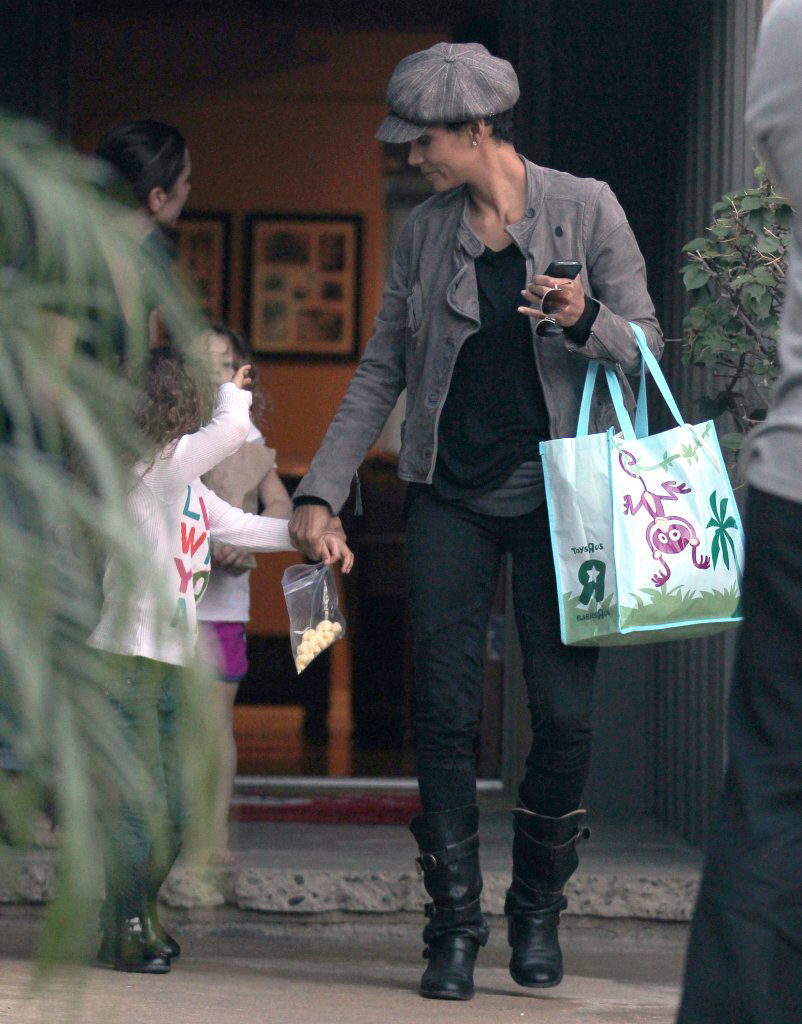 Here are some new photos of Halley Berry picking Nahla up from school and then taking her to a friend's house for what looks like some kind of kids' party. I feel like we're probably going to be seeing more and more "happy" photo ops with Nahla from both Halle and Gabriel. That's their MO – whenever there's some huge custodial controversy, both Halle and Gabe make sure to step out with Nahla, trying to out-do each other by looking like the best parent.
Following Gabriel's withdrawal of any criminal complaint and restraining order against Olivier Martinez, Olivier has asked the LAPD to drop the charges against Gabriel too – because, remember, Olivier put Gabe under a "citizen's arrest" and Gabriel was charged with battery solely on Olivier's say-so.
Olivier Martinez has informed the LAPD that he is no longer interested in pursuing criminal charges against Gabriel Aubry, stemming from a brutal Thanksgiving brawl between the two men that ended in the Canadian-born model suffering horrific injuries, RadarOnline.com is exclusively reporting.

"Olivier informed the LAPD and the Los Angeles City Attorney's Office that he was no longer interested in pursuing criminal charges against Aubry," a source close to the situation tells RadarOnline.com exclusively.

"The LAPD had turned the case over to the Attorney's Office to determine if any charges should be filed. However, since the complaining witness has subsequently indicated he doesn't want to proceed, it is likely the case is dead on arrival.

"Aubry and Berry worked out a confidential settlement last week that included specific language about how none of the parties — Halle, Gabe or Olivier — would pursue criminal charges against the another. All sides managed to agree to satisfactory terms with the focus being on ending the mayhem for the sake of Halle and Gabriel's daughter Nahla," the source says.
Before Halle and Gabe's lawyers even reached the settlement last Thursday, sources were already saying that the DA would likely not pursue the charges against Gabriel, probably because Gabe looked like he had his ass handed to him and Olivier's only injuries were on his hands, where his fists pummeled Gabriel. So, basically, Olivier is just formalizing the agreement that the lawyers worked out, but it doesn't amount to much and I doubt everyone is going to stay in their separate corners. The Chicago Sun-Times has some interesting insider information about how there's still a lot of anger and hatred in this group:
It may only be all about appearances, but it sounds like the trio of people involved in the fight over custody issues involving Halle Berry's 4-year-old daughter Nahla finally have realized they need to, uh, act like adults.

Sources close to both the Oscar winner, her estranged lover Gabriel Aubry — Nahla's father — and Berry's fiancé, Olivier Martinez, say they all understand a cooling-off period is desperately needed.

"Halle and Olivier still despise Gabriel, and he feels the same about them. But by [Aubry] withdrawing his restraining order against Martinez [who recently, famously beat him up], everyone hopes things will calm down a bit," said a Berry buddy Monday.

Apparently, all involved realize this whole battle not only could continue to be damaging to young Nahla's psyche, but also to Berry's once-pristine public image, and it paints both Martinez and Aubry in a bad light.

"They just need to get this settled — once and for all," said a source close to Aubry. "They all need to compromise a bit and make a deal and stick to it."
I'm sure the Team Berry people will yell at me for this, but I really don't think Halle gives a crap about Nahla's psyche or what all of this controversy and custodial bickering is doing to Nahla. I really do think that Halle has just gotten it into her head that Nahla is "hers" and that she (Halle) deserves full-custody and Halle can't move beyond that. But I do think Halle realized that she had to take a step back because this neverending drama has affected her image and her reputation. She still has friends in Hollywood – but they won't stay her friends if she continues down this scorched-earth path of throwing everything at Gabriel.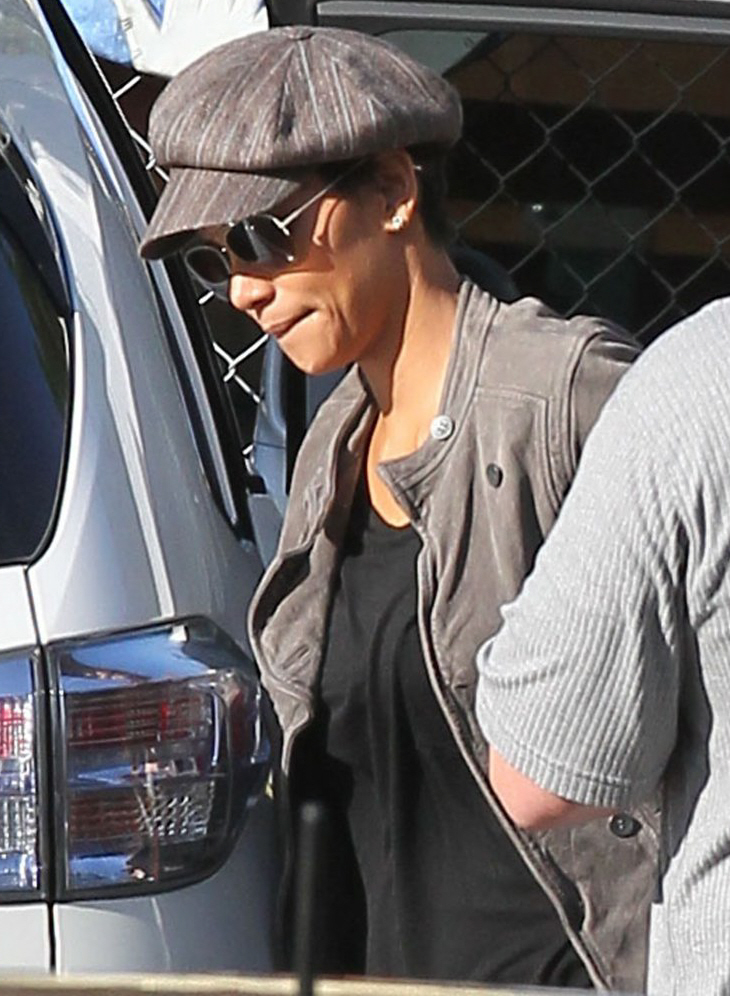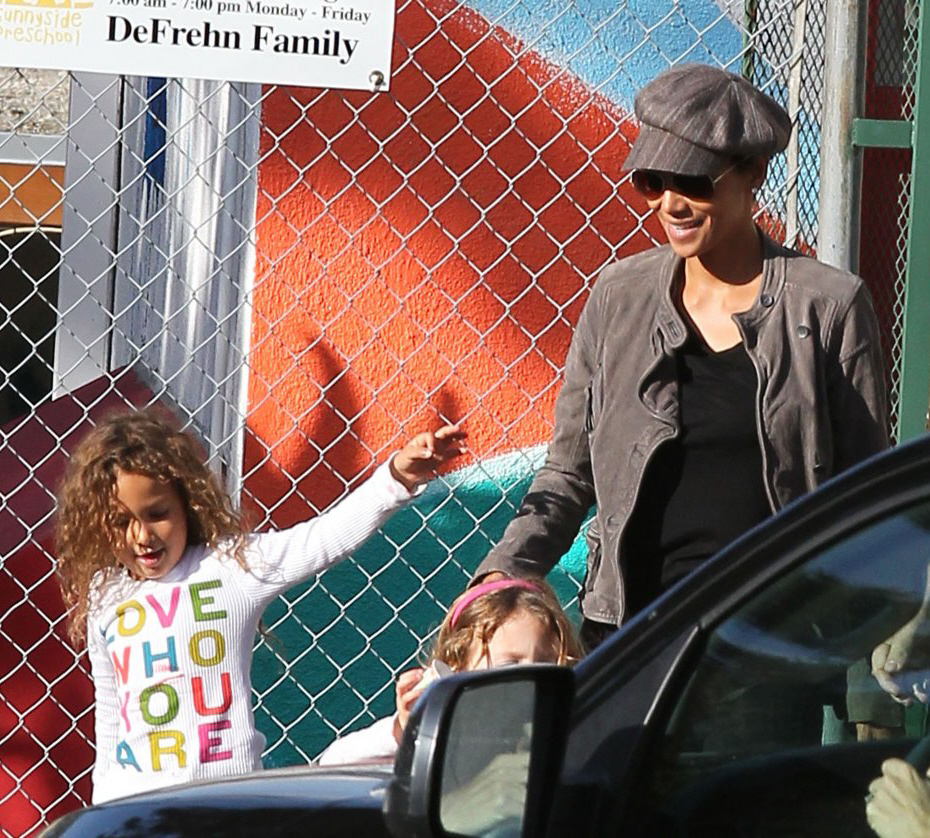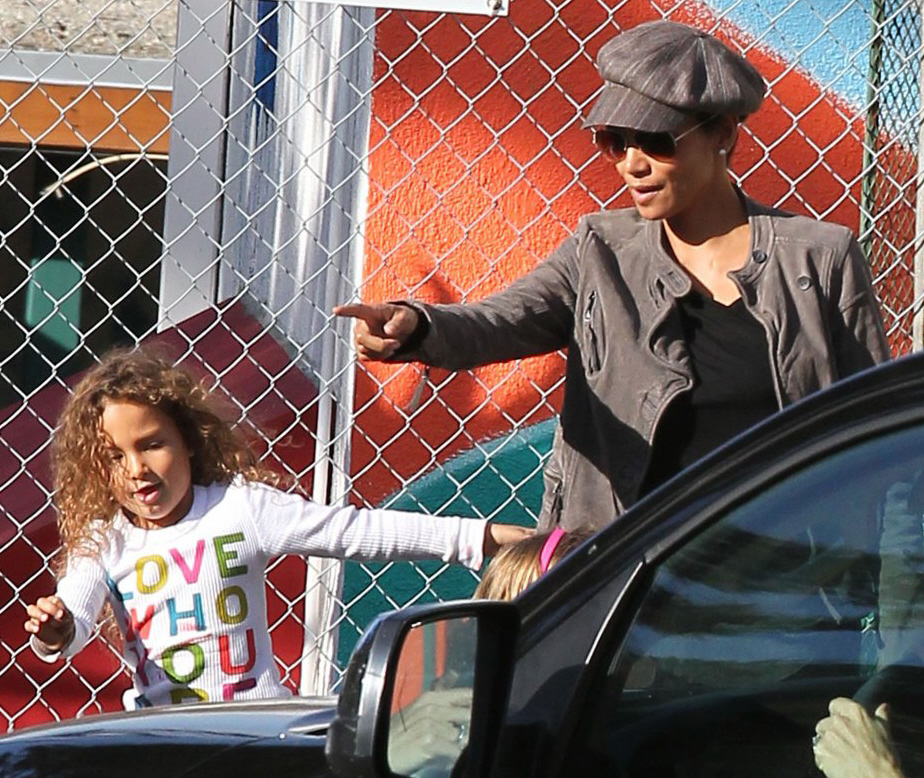 Photos courtesy of Fame/Flynet.