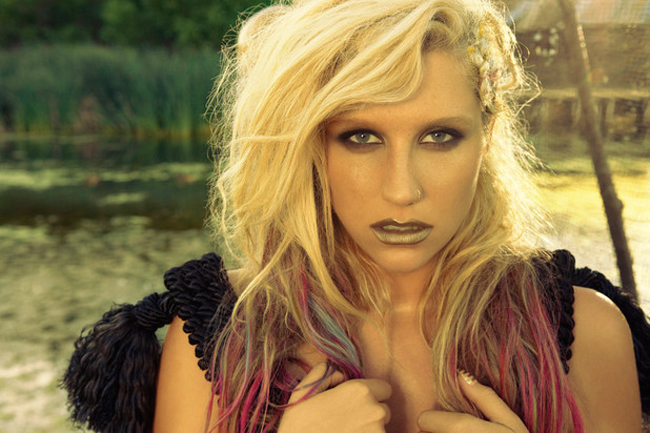 Ke$ha's new album, Warrior, came out yesterday. Has anyone listened to the full thing yet? I'm aching to buy it (especially to hear the Iggy Pop collaboration) but am a few points away from an iTunes reward card, and I'm cheap, so it might be a few weeks until I get it. Yes, I like Ke$ha's music a lot for running tunes, but the fact that this is the same pop artist to which heroin-smoking Janelle Evans seems unnaturally attached puts it in perspective for me. Unlike someone on probation deciding when to serve jail time, I can definitely wait.
Warrior is Ke$ha's second album after 2010′s Animal (people keep trying to correct me on that, but Cannibal was an EP), and she's doing interviews all over the place right now. She generally gives pretty good interview, and one can always count on Ke$ha to be a little more perceptive and witty than the average pop star. Here are some excerpts from her encounters with various outlets:
On releasing her second album: "I never fully feel like the pressure's off. I always feel like I need to come over here and promote as much as I can. No matter how successful you get, there's always another level you can take it to. It's part of the ambitious warrior inside of me."

On making good gym music: "[Laughs] I'm glad about that! On this whole album I just really wanted to inspire people to kick some ass."

On writhing around in an animal pelt for the "Die Young" video: "I had on my bra and underwear. But I'm uncomfortable in my bra and underwear around one person, let alone however many million have seen the video." So why strip down? Kesha said she wanted to showcase "imperfect" beauty — "I'm not a size 0," she pointed out — in "a world that's been airbrushed to death."

She likes "imperfect" music too: "When you're making songs electronically, it's easy to make them perfect — you can change things to the microsecond, move the drums down, Auto-Tune everything. I wanted to keep the electronic elements while making things a little bit imperfect, which makes it feel more organic. I wanted to capture real moments in time."

Working with Iggy Pop: "He is nuts, but at the same time he's so smart and grounded. He's very humble. He's so f**king awesome. To collaborate with someone you need mutual respect, and I was honoured to have that with him."

On making pop versus rock music: "I love pop music and will do until the day I die. Some people think it's a dirty word, but I f**king love it. I wanted to bring in more of the music I listen to off stage, which meant more guitars and less auto-tune. Although I make electronic dance music, you can't just keep making the same thing over and over again. I want to push the boundaries of pop music."

Warrior still has party anthems: "Of course! I still want people to get as f**ked up and happy as they want to be, which may mean not getting f**ked up at all. There are people who travel with me on tour who don't drink alcohol, but they still party until the sun comes up. It's all about having the best night of your life, whatever that entails."

On the unexpected success of Animal: "I don't think anyone can prepare from being unknown to suddenly being chased around by the press all day. I'm still getting used to it! Obviously I wanted the album to be successful, but I took a while for the magnitude to sink in. There was a point where everything I said/did/wore was under scrutiny, so I regressed back into my old ways of not giving a f**k."
[From Digital Spy, LA Times, and Rolling Stone]
As always, Ke$ha demonstrates an unusual sense of self-awareness through her words. She makes frivolous pop music, but there's a lot of thought behind it. One thing that does make me wonder though are Ke$ha's negative comments about Auto-Tune because … isn't her voice Auto-Tuned as a rule on her records? Oddly enough, this doesn't offend me that much when it comes to Ke$ha, but maybe Warrior features more of her untouched voice. I guess I'll find out soon enough!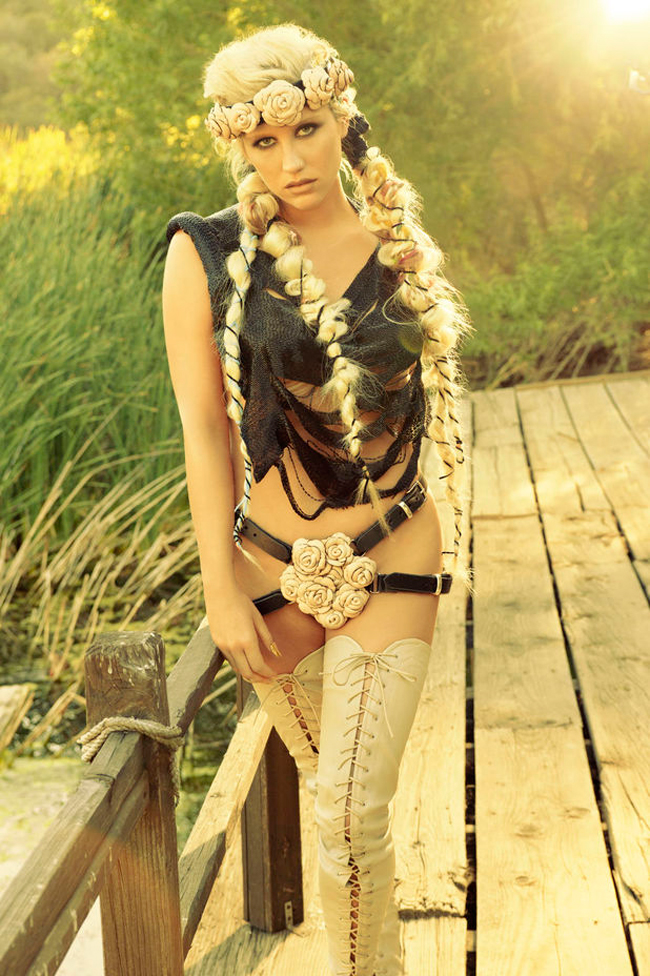 Photos courtesy of Keshasparty.com