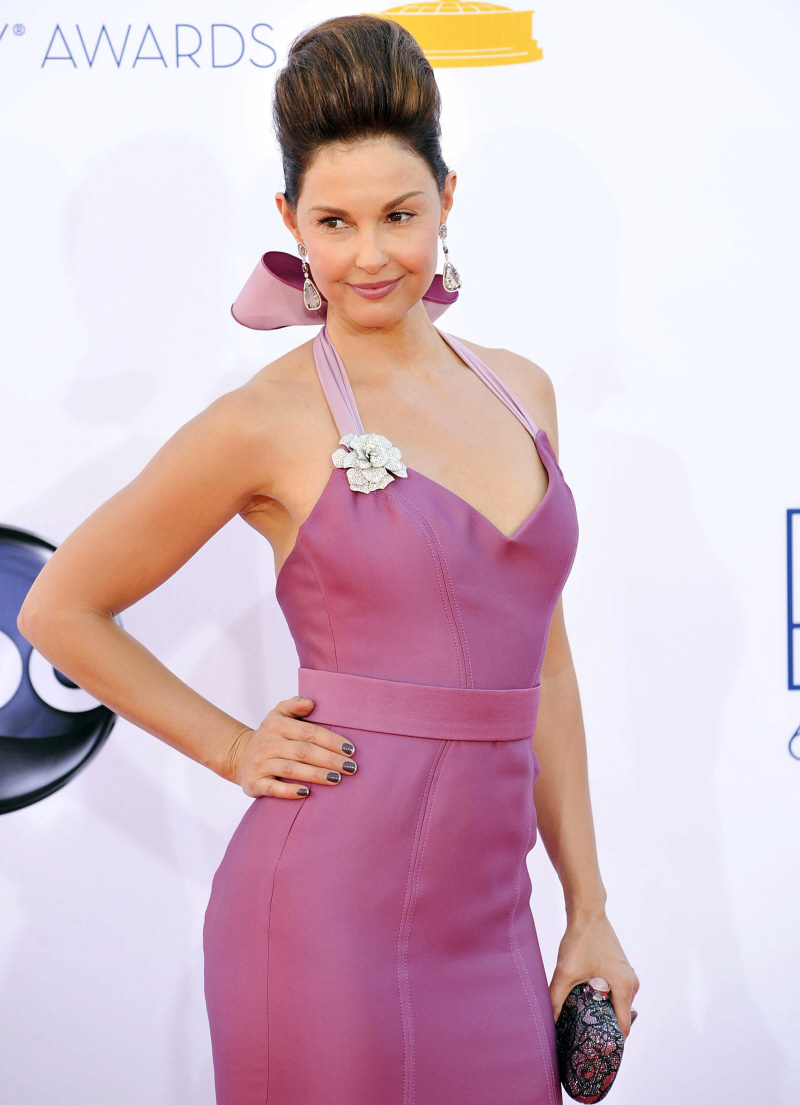 I heard about these rumors just after the election last month, but Politico had a new story a few days ago in which several sources are now confirming something awesome/terrible. Ashley Judd is actively considering a Senate run in 2014. The initial rumors had her considering a run in Tennessee or Kentucky, but Politico says that if she runs, it will definitely be in Kentucky (which is where she grew up). And if she runs in 2014, that means she'll be running against the current Senate Minority Leader (and thorn in Pres. Obama's side) Mitch McConnell. You can read the full Politico story here, and here are some highlights:
Ashley Judd vs. Mitch McConnell? It might not be as far-fetched as you think. The Hollywood movie star and eighth-generation Kentuckian is seriously exploring a 2014 run for the Senate to take on the powerful Republican leader, four people familiar with the matter tell POLITICO. In recent weeks, Judd has spoken with Sen. Kirsten Gillibrand (D-N.Y.) about the possibility of a run, has discussed a potential bid with a Democratic pollster and has begun to conduct opposition research on herself to see where she's most vulnerable in the Bluegrass State, sources say.

Whether Judd jumps into the race remains far from certain. She's reportedly also weighing whether to wait until 2016 to instead take on freshman Sen. Rand Paul, sources say. But if Judd does become a candidate, she would be the biggest celebrity to run for the Senate since Al Franken's successful 2008 bid for the Minnesota seat. And her entrance would add a level of star power to a race that was already poised to be the highest-profile in the country with the Senate Republican leader up for a sixth term in 2014.

"She is doing all the things that a serious candidate exploring a race should do," Rep. John Yarmuth (D-Ky.) told POLITICO after speaking with her. "I think there are a lot of people, and I was one of them, who wanted to let her know that her candidacy would be an exciting prospect for us. That's what I wanted her to know. A lot of the labor unions, they were telling me that too."

A Judd spokeswoman declined to comment beyond an earlier statement when the actress said she was "very honored" by the consideration, but didn't shut the door on a run.

Democrats privately acknowledge that recruiting isn't easy against McConnell, as the state's strongest Democrats may instead run for governor in 2015 rather than face the GOP leader's machine in a bare-knuckle Senate bid. That's why some Democrats are calling on Judd to run — she could raise a ton of cash, energize the base and would have significant name recognition in the state. Yet other Democrats are nervous about her prospective candidacy: She'd be pegged as a liberal, out of touch with conservative Kentucky; she has no experience running for office; and she now lives outside her home state.

McConnell's campaign is already talking about how it's prepared to tear apart any Democrat who joins the fray.

"It's going to sting," Jesse Benton, McConnell's campaign manager, warned to any candidates considering a run. "We're going to make sure that you don't come out with your nose clean. We're going to drive your negatives up and very aggressively and publicly litigate your record before the citizens of Kentucky."

"This is not a free run to prime yourself for future office in '15," said Benton, who declined to comment on Judd specifically.
Politico goes on to discuss the causes Ashley has been involved with over the years, including AIDS research, treatment and prevention, women's right to choose, and her criticism of mountaintop removal mining. She's a well-known and out-spoken liberal Democrat, which will help bring money to a possible race, of course, but it doesn't even guarantee her the Democratic nomination in Kentucky, considering the more conservative demographics.
But really… this is just further evidence (in my mind) of how out-of-touch most political operatives are about "the real world". Anyone who has read a celebrity blog over the past year would be able to tell you this is a horrible idea. Ashley Judd should be considered an extremely flawed potential candidate for state-wide office. Her speeches would be nonsensical ramblings of "big words" thrown together, and she wouldn't be able to handle legitimate (or off-side) criticism without throwing a massive hissy fit and calling all Kentuckians "misogynists" for failing to compliment her "flawless skin". Can you even imagine Ashley in a debate against Sen. McConnell? Good God, that would be a mess. I guess strategically, it would make sense to run Judd against McConnell if the Dems feel like they have no chance at the seat and they just want to raise money or something. But even then, surely there are better candidates?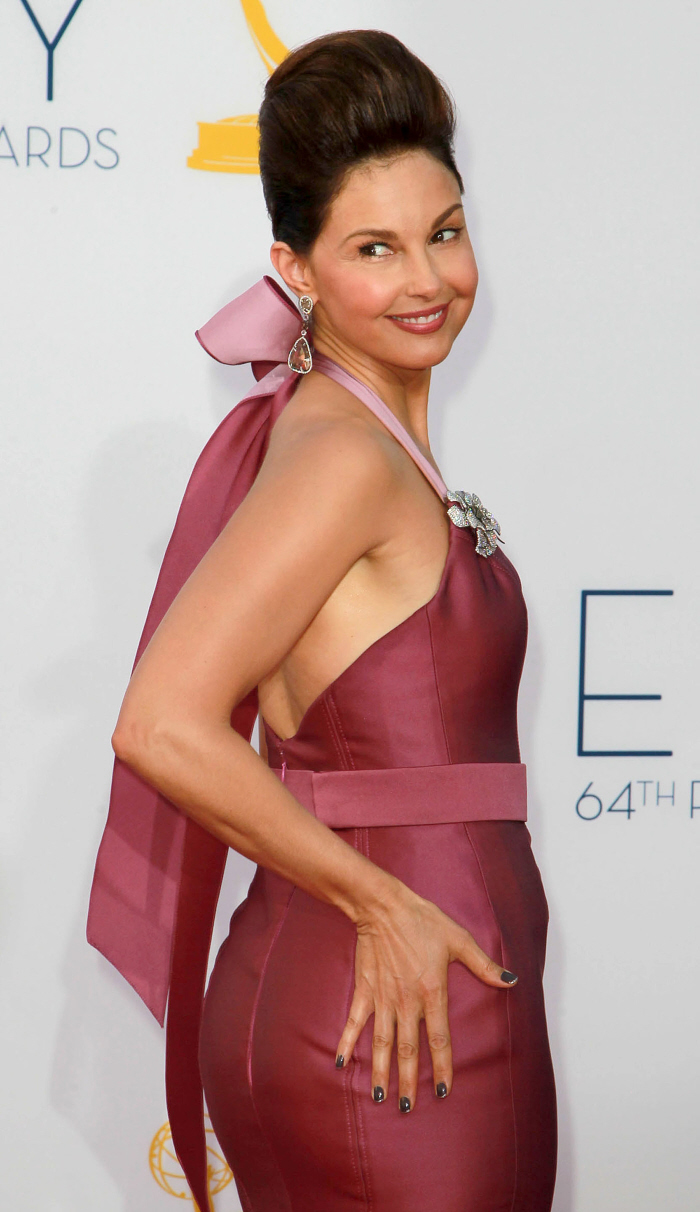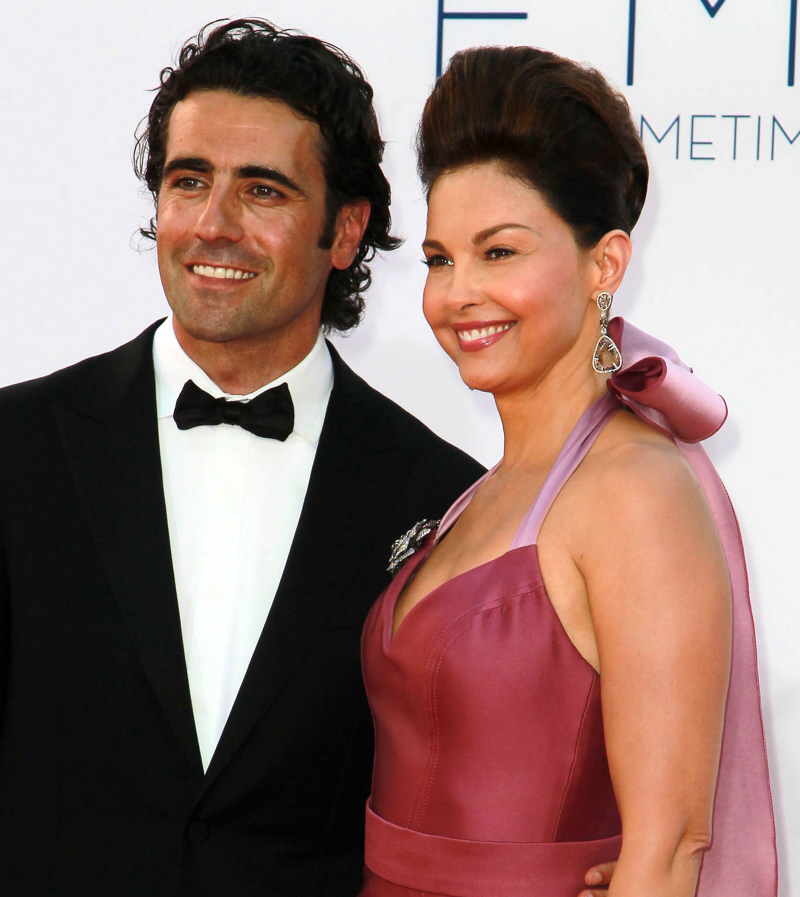 Photos courtesy of WENN.