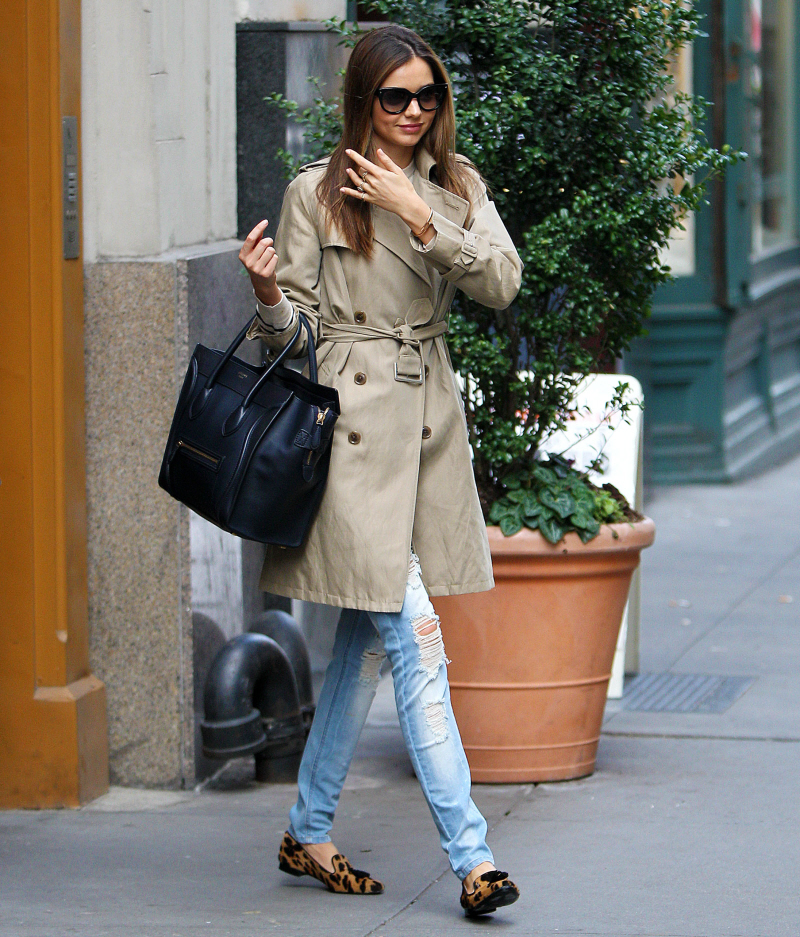 Here are some new photos of Miranda Kerr, out and about in NYC yesterday. You know what's interesting about these photos? That Miranda is in New York. And Leonardo DiCaprio is in New York. And Orlando Bloom is not in New York. Orly and Miranda haven't been seen together in a while and gossips claim that Miranda has been spending a lot of time with Leo. "Spending time" = lots of late-night flirting and draping her legs over him. Yesterday, Miranda's people attempted some damage control by telling Page Six, "She's flying to London to visit Orlando on Friday. She's excited, and all of these rumors are much ado about absolutely nothing." We'll see, Miranda. We'll see. Meanwhile, I thought you would enjoy Miranda's rules for Keeping a Man. Step #1: Be a Victoria's Secret model. Step #2: Wear makeup and lingerie.
Forget the old adage that says the quickest way to a man's heart is through his stomach. The shorter path to happily-ever-after, according to supermodel Miranda Kerr, is through his eyes.

On Monday, Dec. 3, the Victoria's Secret Angel stopped by The Late Late Show With Craig Ferguson, where she revealed, among other things, her grandmother's advice for maintaining a happy marriage. (Kerr, 29, wed actor Orlando Bloom in July 2010; the couple has one son, Flynn, 23 months.)

"My grandma said, 'Men are very visual, so don't forget that,'" the Australian-born beauty told Ferguson. "She said, 'Every day, put a little makeup on, put on some nice underwear, and you'll keep your husband.'"

Kerr has made a living doing exactly that. As one of Victoria's Secret's most famous models, the brunette stunner regularly struts her stuff in sexy lingerie. Last month, she worked the runway in a lace-trimmed bra-and-undies set with giant feathered wings for the annual Victoria's Secret Fashion Show, which airs Tuesday, Dec. 4, on CBS.

Asked whether she ever feels self-conscious parading around in her underwear in front of a crowd, Kerr said no — unless Bloom is among the spectators.

"Your husband, presumably, has seen you in your underwear before," Ferguson said.

"Yes, but it's different," Kerr replied, laughing. "Because I'm parading it in front of everyone else, not just him."

Anyway, she added, Bloom gets the occasional private show at home. "That makes you the most awesome wife in America," Ferguson joked.
First of all, Miranda's grandma is saucy. Second of all, Grandma is right about one thing – men are very visual. We can rationalize it, we can cry about it, we can try to change them, but dudes are always going to be about the visual. But does it follow that all a woman needs to do to keep her husband is just to pander to that "visuals only" thing? Eh. I think even women who make the effort to look nice for the men will sometimes "lose their husbands". Because while men are visual creatures, it's not JUST about that.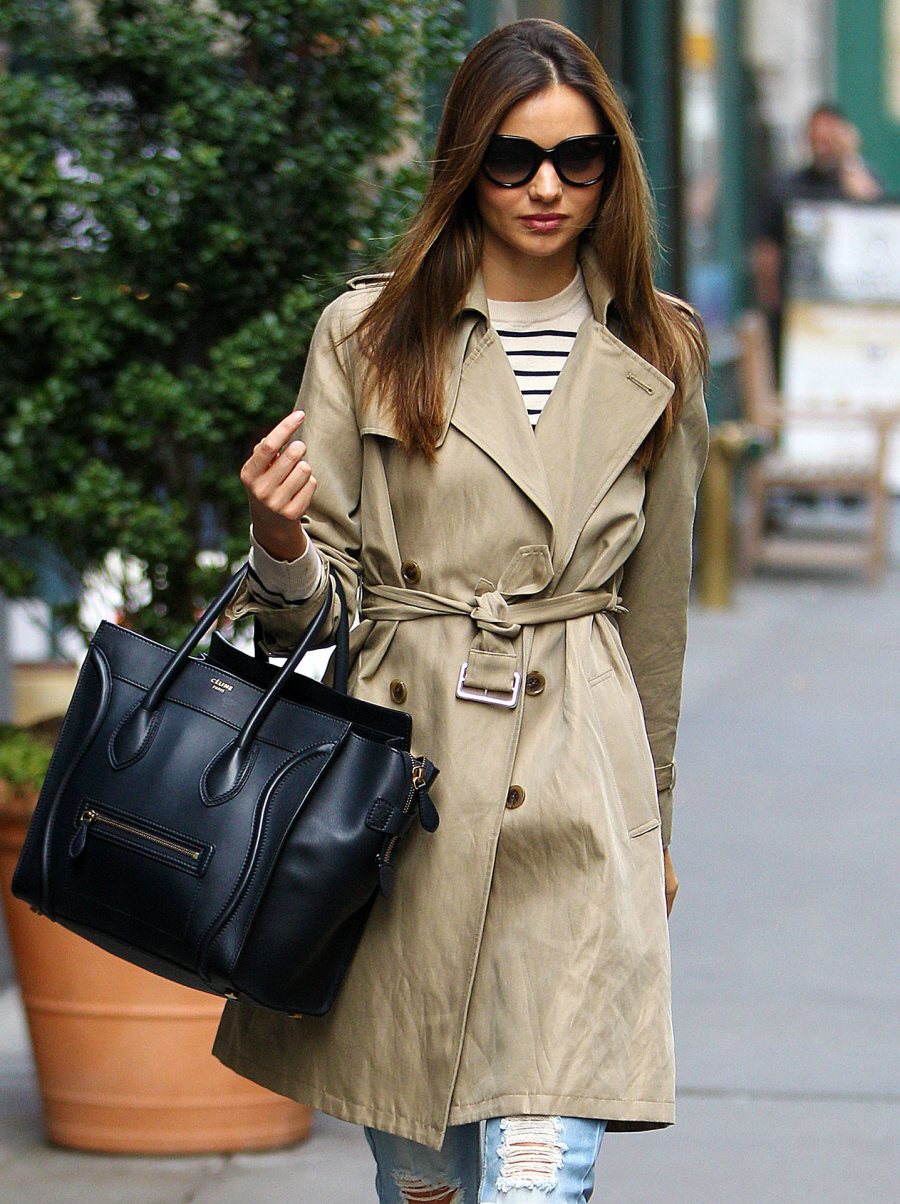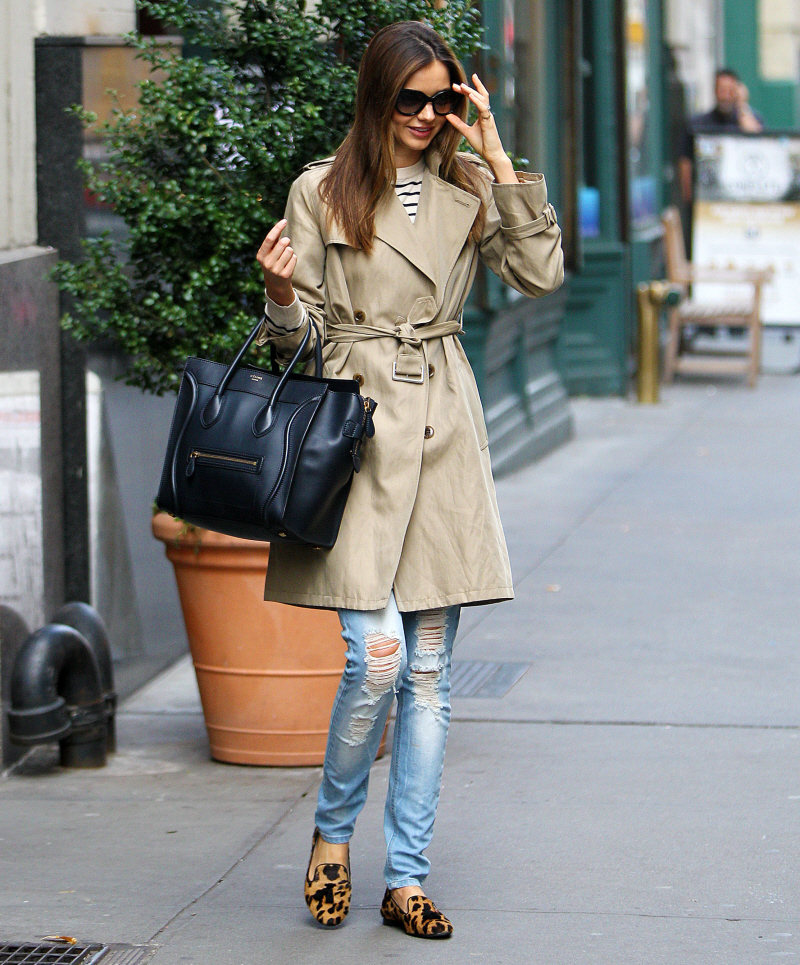 Photos courtesy of WENN.