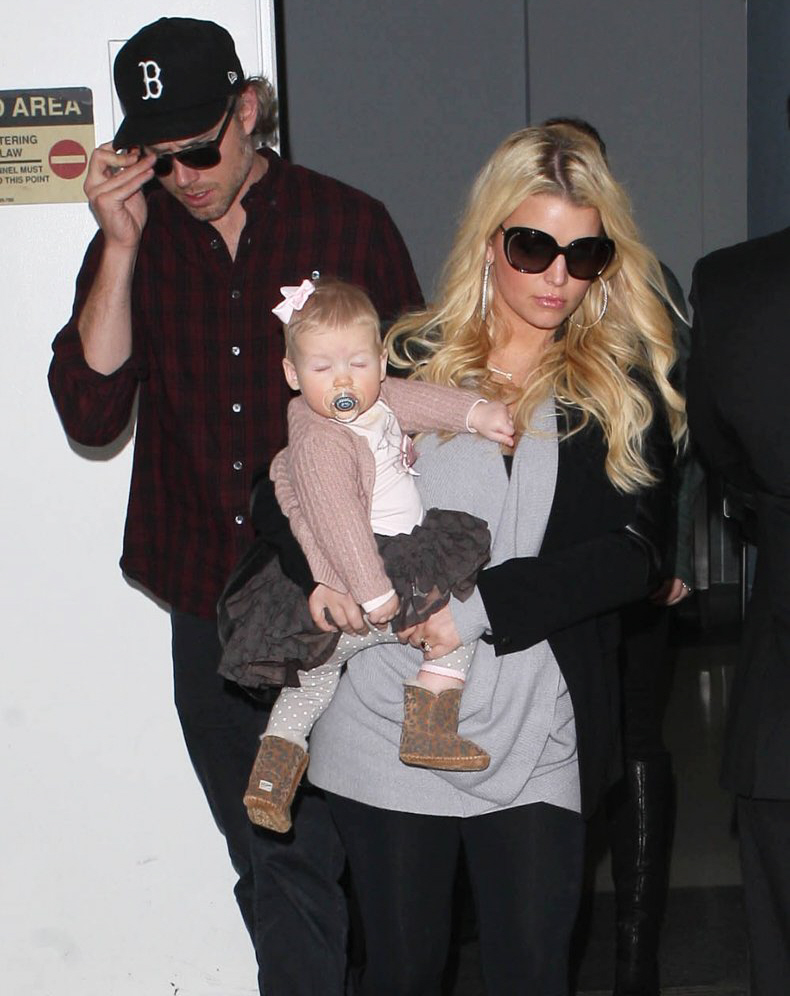 Jessica Simpson's unconfirmed second pregnancy news sort of got blown out of the water when Duchess Kate announced HER pregnancy. You know what's funny about that? I think Jessica and Kate probably conceived around the same time. I think they're both around two months pregnant right now. TWINSIES! Hahaha. Can you imagine being twinsies with Jessica Simpson? Farty and Waity: The Bumpy Adventure! Anyway, so yes, Jessica is probably pregnant and when Weight Watchers was forced to issue a statement about the speculation, the statement seemed especially terse. Now Us Weekly says "terse" barely even covers it:
In the Dec. 17 issue of Us Weekly (on stands Friday), a source says execs are livid that their new spokeswoman, 32, got pregnant just seven months after welcoming daughter Maxwell. "They're furious at Jessica," says the source of the star, who has a $4 million deal to shed to the pounds.

The source adds, "She was already on thin ice with them since she didn't lose enough for the first ad, when they had to shoot from the waist up."

As a result, Simpson's second campaign — celebrating a 70-pound loss — may not air.

"They don't think it can run," the source explains. "No one wants to hear about a pregnant woman dieting. Her pregnancy confuses the message," said a source. "Her new ads – which were shot in November – might not even air and there's a chance they won't pay her the whole $4 million."

(A Simpson pal counters that the ads will see the light of day: "It was Weight Watchers' idea to shoot her from the waist up the first time.")
Remember her Weight Watchers commercial? God, this never fails to make me laugh:
So what "sources" are saying now is that it was the idea of the Weight Watchers people to only shoot Jessica from the neck up? But I thought that was Jessica's idea – at least that's what she said at the time! Yeah… this was always a fraudulent shell game. ALWAYS. And I really think there are people at WW who are going to lose their jobs over this. But that's what you get when you have the bright idea of handing Jessica Simpson $4 million to stop eating funions and brownies. NEVER take that bet.
Anyway, Gossip Cop got a statement from WW denying the specific part about whether they'll run the new ads. The statement: "What Us Weekly is reporting about our relationship with Jessica is untrue. There have been no changes to our contract with Jessica and we have a great relationship with her. We're thrilled with the ads we shot with her in November and we can't wait to launch our winter campaign later this month, which will include Jessica." My take? WW will run the new ads and that will be the end of that. Meaning, once Jessica officially announces her pregnancy – she'll probably push the announcement until January, I think – she and Weight Watcher will part ways. Maybe she'll get all $4 million, maybe she won't. For now, WW is going to air the commercials because that's literally all they've got to show for this awful endorsement deal.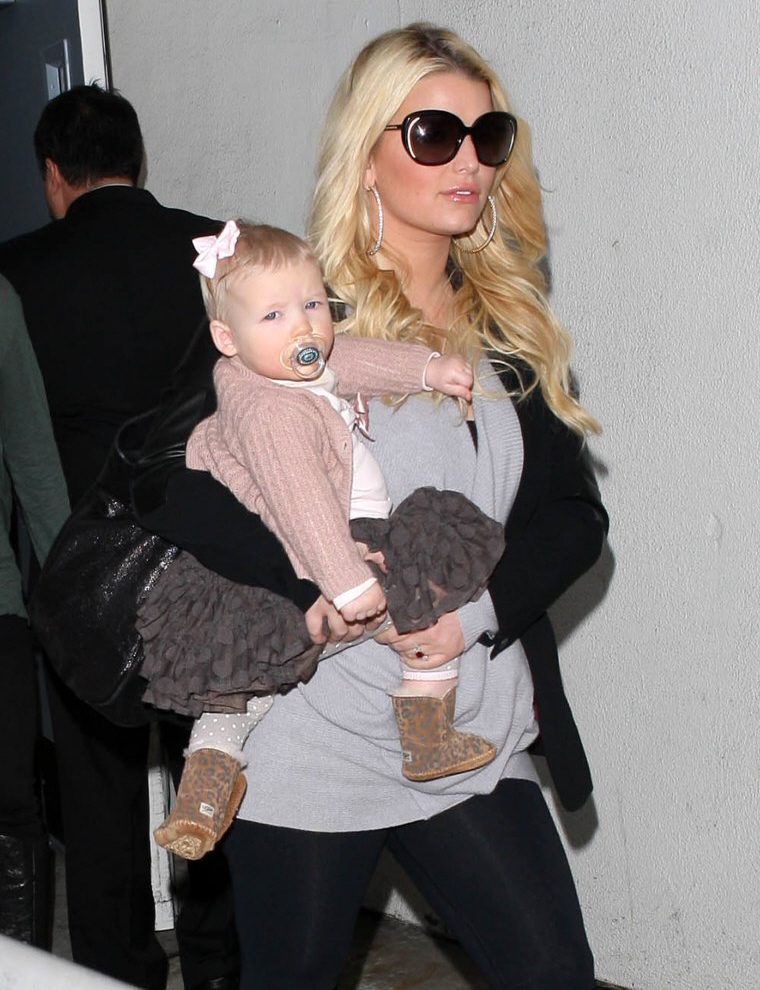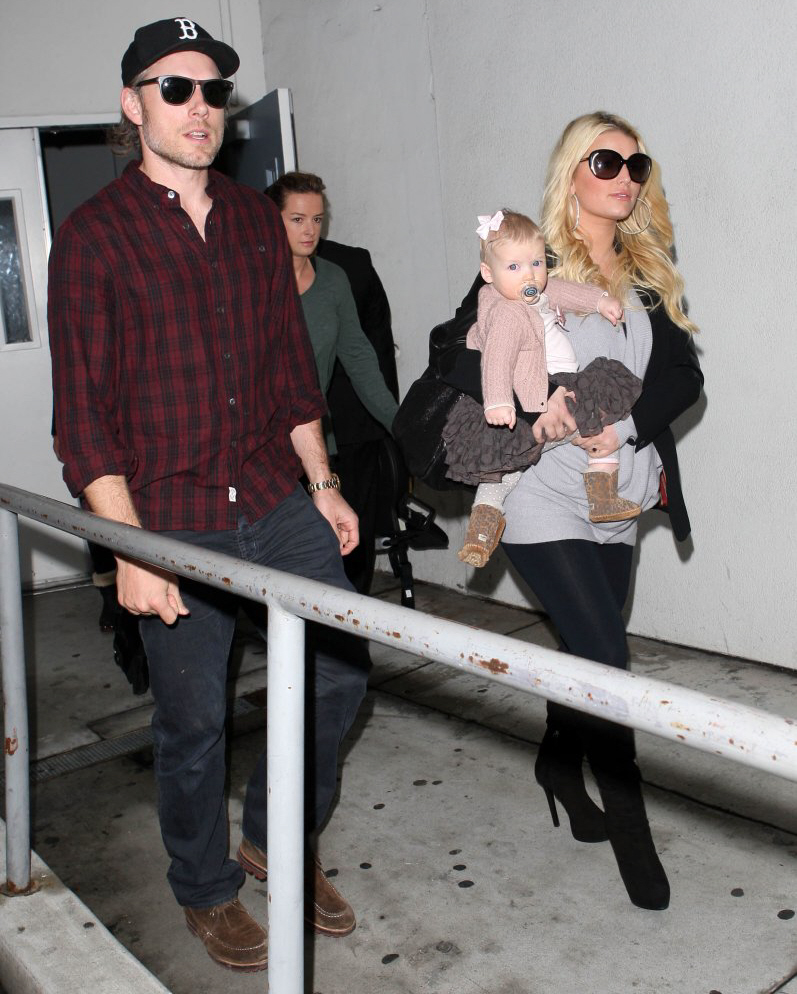 Photos courtesy of Fame/Flynet.