Jessica Simpson's Weight Watchers commercial was shot from the neck up: LOL?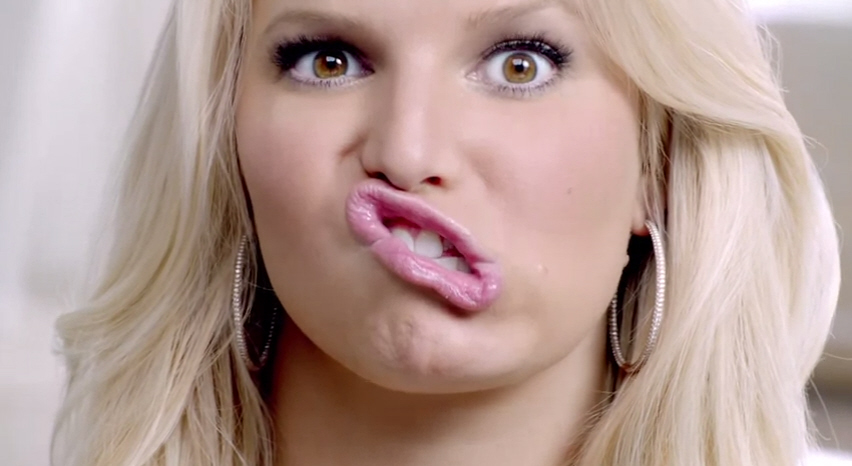 OMG. OMG!!!!! I just watched Jessica Simpson's new Weight Watchers commercial twice, and it might be the funniest/weirdest thing of the day. I'm including the commercial below, but before you watch it, I need to prepare you for something. Do not expect Jessica to come out in some tight outfit, proclaiming that she's dropped 6 sizes or anything. Do not expect to see Jessica's Weight Watchers body whatsoever. This commercial is only about Jessica's FACE. The camera never goes any lower than Jessica's cleavage, and a large part of the commercial is done in extreme close-up. Jessica has great skin and a really annoying voice, but you've got to think that Weight Watchers is kind of disappointed with how little they could show of her body:
CB and I were discussing the current incarnation of the Weight Watchers program, and whether Jessica is the best saleswoman for their message. CB thinks (and I agree) that WW should just come out with specifics in their ads – like, "This program is about portion control and being healthier and it's going to take time." If Jessica came out and said that and showed her body and said, "I'm more than half-way to meeting my goal weight, I am in progress on this," I think I would be much more accepting of this whole endeavor. Instead, this whole thing seems like a fraudulent shell game, like Jessica endlessly repeating, "I'm not a supermodel" while protecting her angles is supposed to make us BELIEVE.
Y'all know I had sympathy for Jessica during her pregnancy, and in the months following the birth. I didn't like the way people ganged up on her for gaining weight, and I felt like Jessica got in over her head with the Weight Watchers contract, like they were forcing her to start the program before she was ready. But this is not the way to retain my sympathy.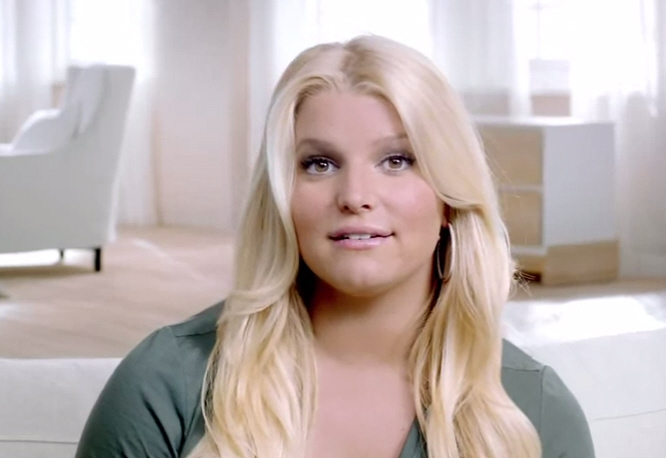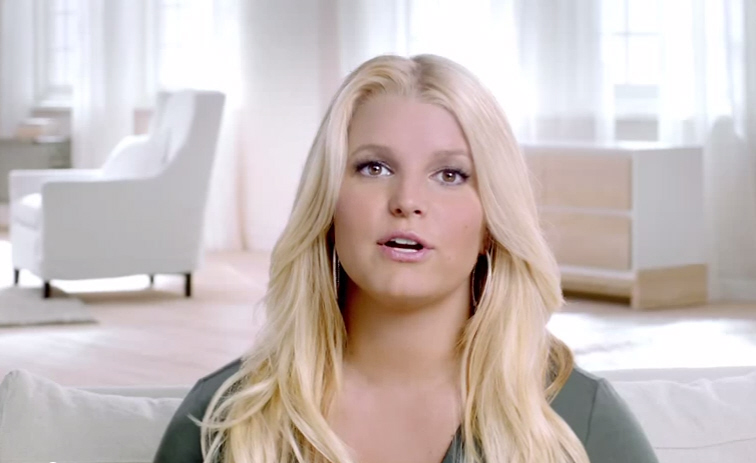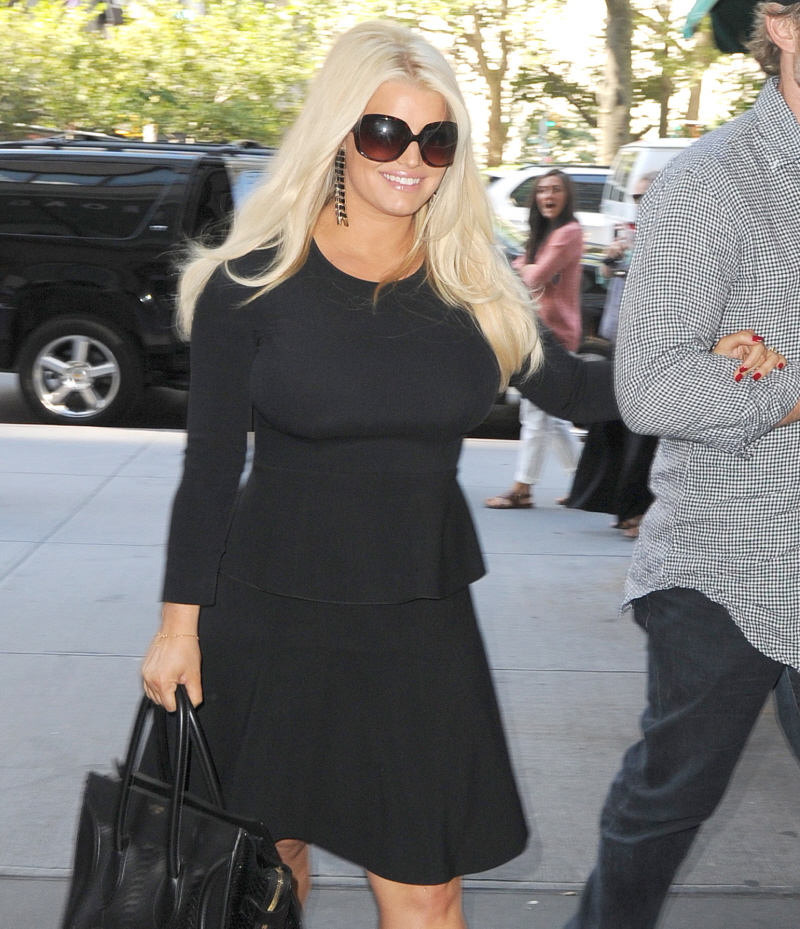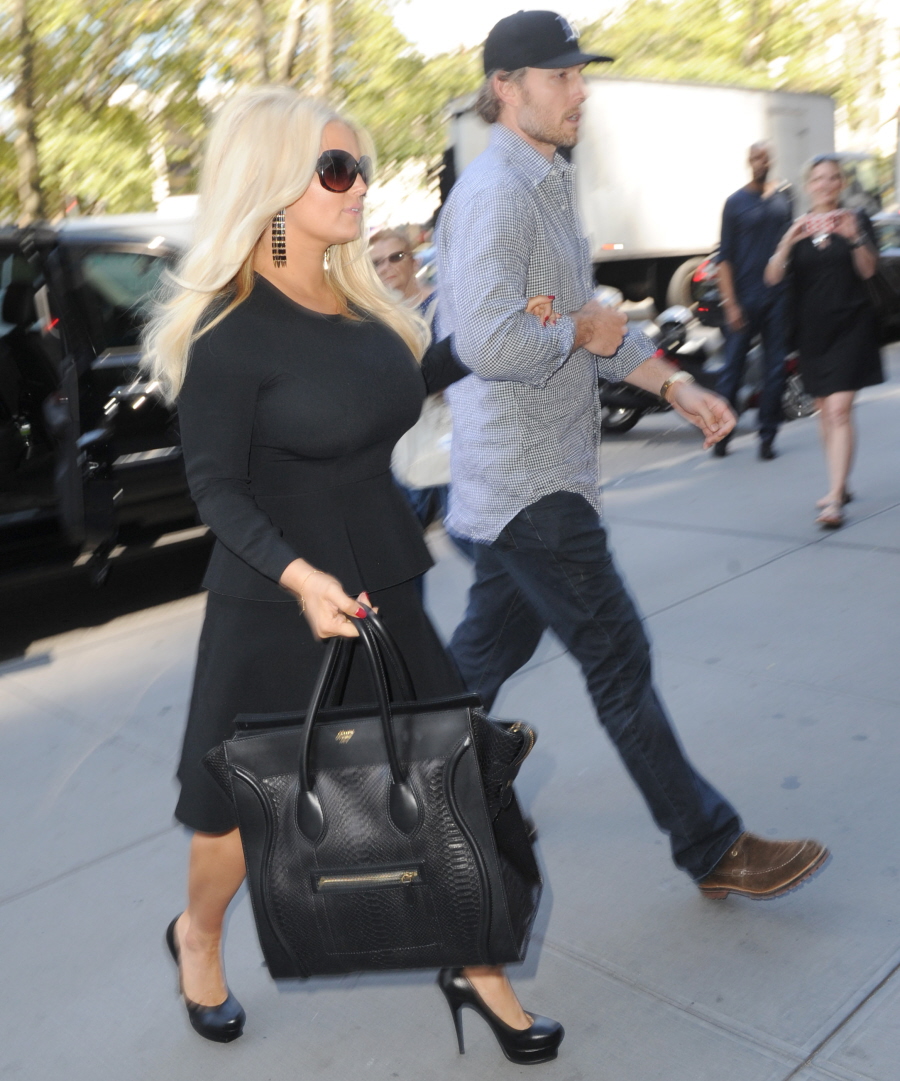 Photos courtesy of Fame/Flynet, screencaps from the commercial.

Written by Kaiser

Posted in Advertising, Jessica Simpson

- Friends reunion on Ellen [Popsugar]
- Lindsey Vonn watches Tigers kids [Lainey Gossip]
- George Michael fell out of a car going 70mph [D-Listed]
- Real Housewives of Orange County recap [Reality Tea]
- New Man of Steel trailer [Pajiba]
- Jared Padalecki's hot bod [Buzzfeed]
- Doctors confirm Taylor Swift's new boobs [Evil Beet]
- Catherine Zeta-Jones finished treatment [CDAN]
- Anna Paquin hates the paps [Celebslam]
- Lance Armstrong is gross [The Blemish]
- What is Barbara Palvin wearing? [Moe Jackson]
- This is Petra Nemcova? [SVC]
131 Responses to "Jessica Simpson's Weight Watchers commercial was shot from the neck up: LOL?"