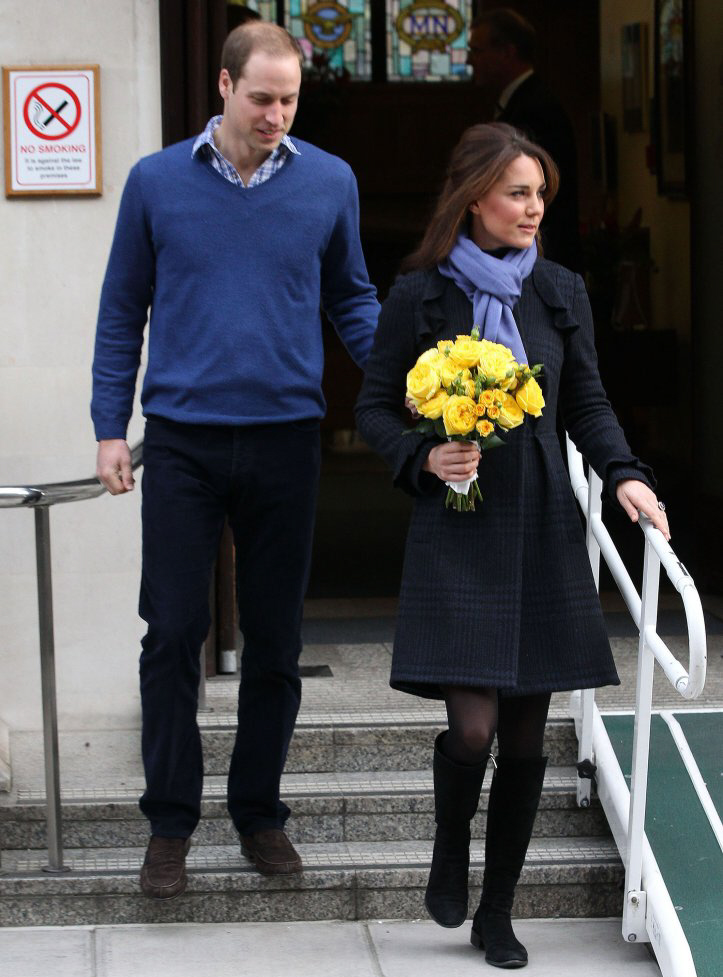 Aw. Duchess Kate was finally released from the hospital earlier today in London. Prince William came to pick her up, and she was able to walk out of the hospital on her own (if this was an American hospital, she probably would have been forced to sit in a wheelchair until she was outside of the hospital). She and William stopped outside of the hospital and let everyone get their photos and they even answered a few questions from the press. She told them, "I'm feeling much better, thank you."
I could analyze their body language all day! Of course, I also saw the video of Kate's hospital exit, so I'm judging these pics because I've also seen them in motion. My impression is that Kate is okay, but that she still feels weak and rather barfy. I actually felt a wave of sympathy for her – she looks like she hasn't had much sleep and like her equilibrium is off. She made a point to use the railing to steady herself as she walked down the stairs, and William briefly put his arm around her, probably to steady her and probably just a nice show of concern. It would have been nice to see William be more physical with her, but there's probably a reason why he wasn't, like, clutching her. One, everyone wants to see for themselves that Kate is alright and that she can walk by herself. Two, I would imagine that William didn't want to jostle her, lest she barf on him (again?).
The Palace announced that Kate will be staying at Kensington Palace for now so that she can get some sustained rest. The official statement: "The Duchess of Cambridge has been discharged from the King Edward VII Hospital and will now head to Kensington Palace for a period of rest. Their Royal Highnesses would like to thank the staff at the hospital for the care and treatment The Duchess has received."
Meanwhile, TMZ reports that Kate and William are already being "showered" with baby gifts, mostly from baby-centric companies that want Kate and Will to use their products. Some the gifts include (per TMZ): kiddy learning programs from MyTalkingToddler.com; morning sickness relief from a company called One Step Ahead; and clothes and products from 2 high end L.A. baby boutiques including Bel Bambini (they sent Kate a $2,300 gift basket which included a new Bugaboo Cameleon 3 stroller worth $978, a $265 Fendi layette set, $275 Dior Booties and more.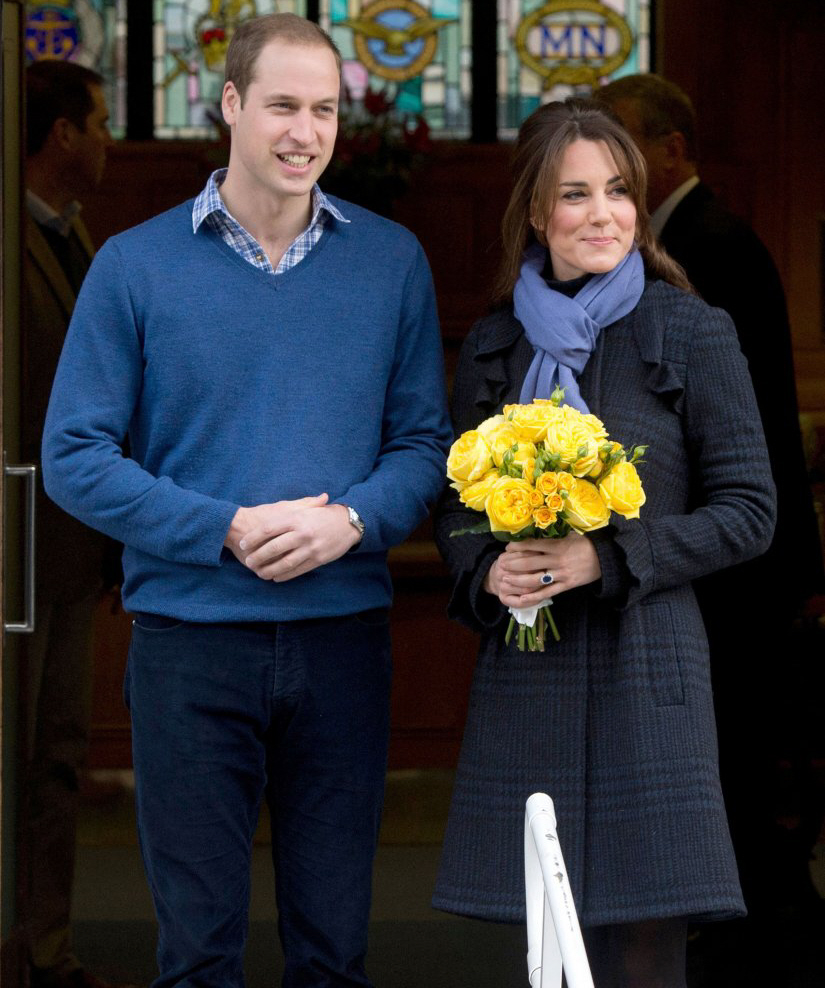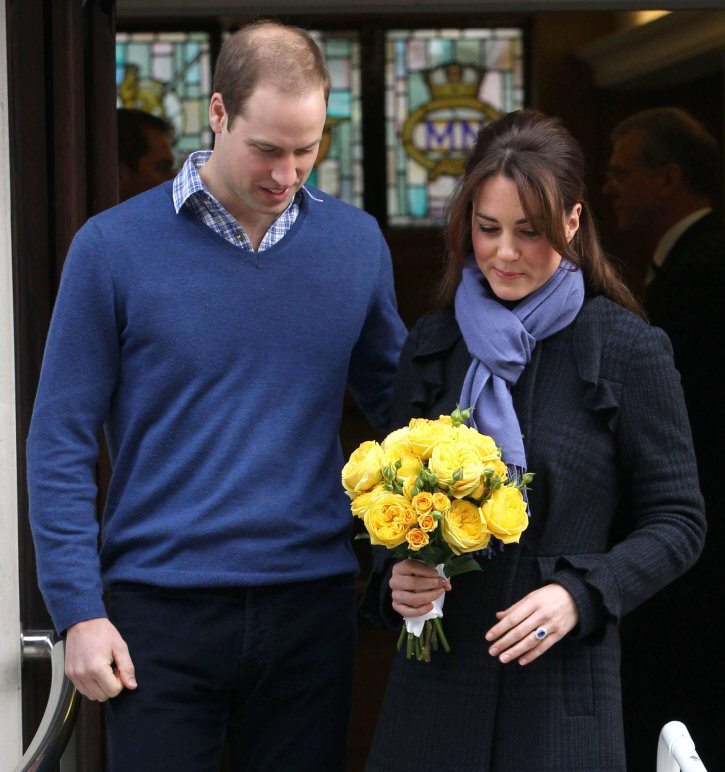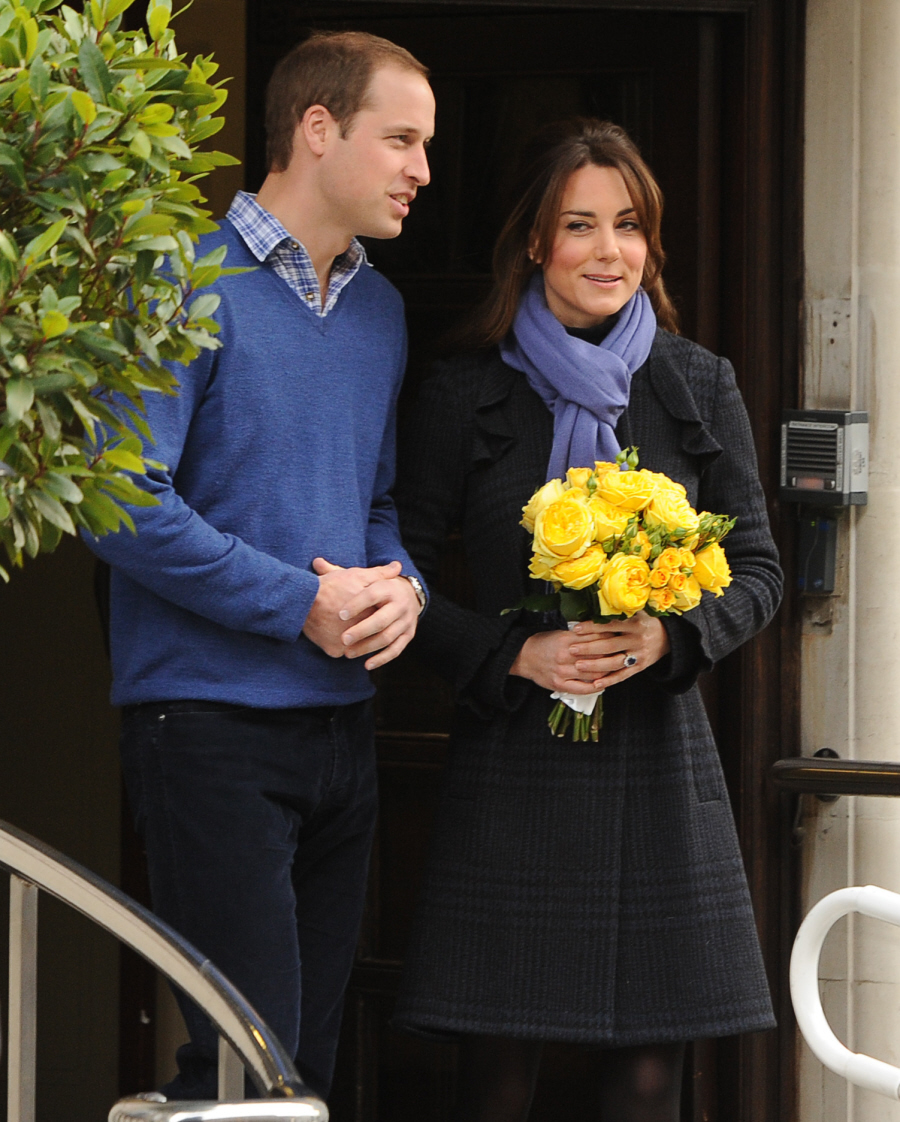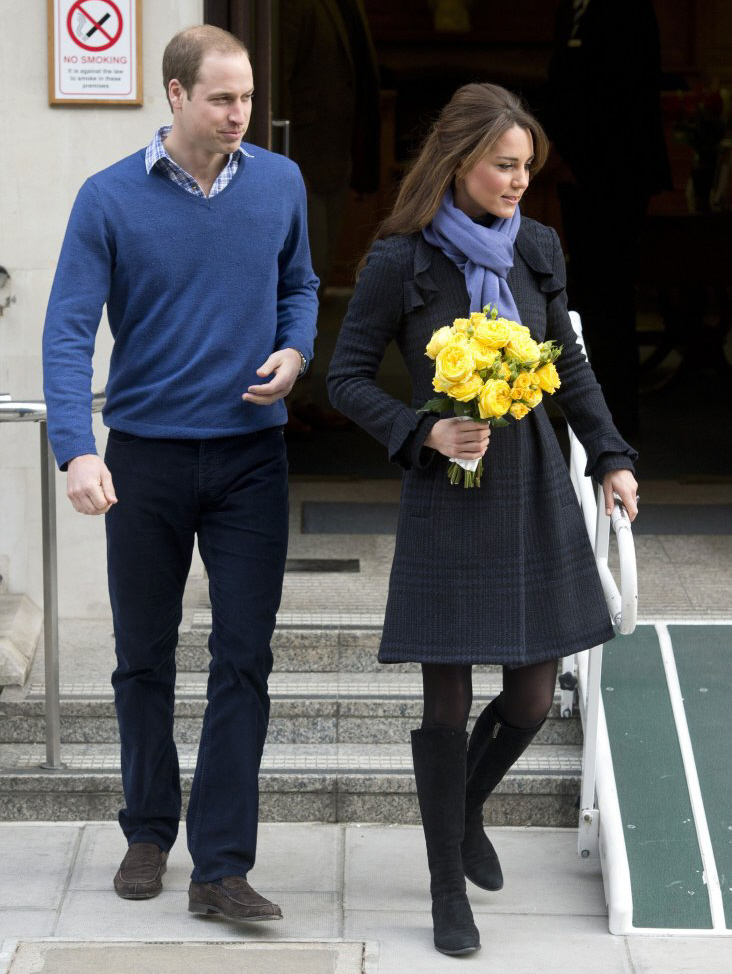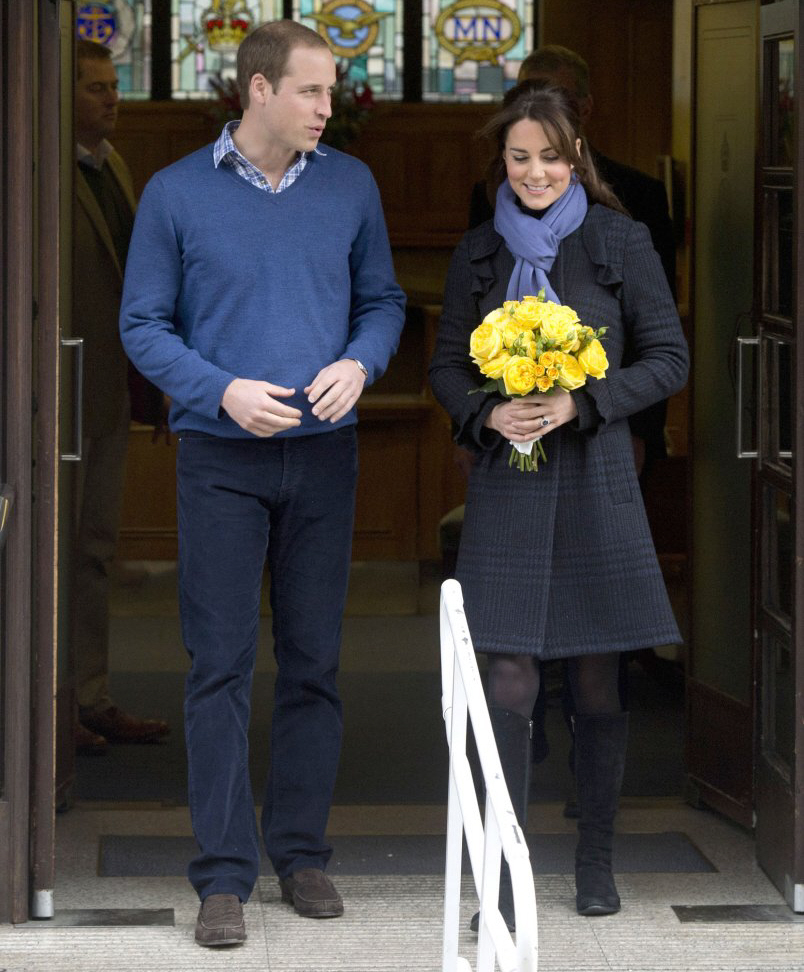 Photos courtesy of Fame/Flynet and WENN.