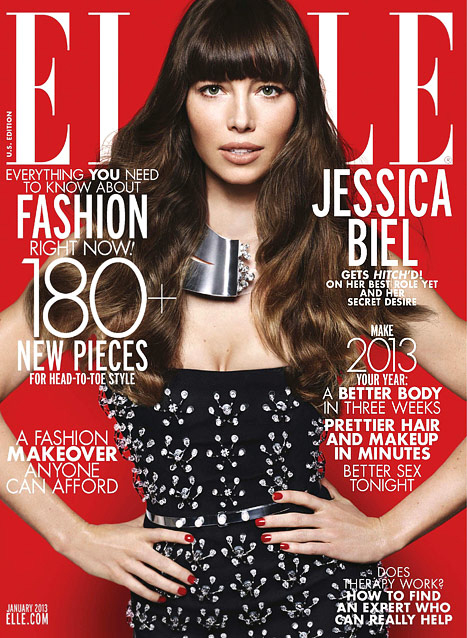 Jessica Biel covers the January issue of Elle Magazine, and the pictorial is… odd. I can remember when Vogue Magazine would take some lesser-known celebrity women to Paris for Fashion Week and they would pose her in pieces from the new collections, often with some of the hottest designers. It feels like that's what Elle tried to do with Biel, only it's Jessica Biel, and it's not Vogue, and… it just comes across as kind of budget and sad and try-hard. I'm including some of the shots of Biel posed with Giambattista Valli (who made her wedding gown) and Christian Louboutin. Do you think they were disappointed that it was only Jessica Biel? You can see the Elle slideshow here, and here are some highlights from her interview:
On choosing her wedding dress: "I wanted the dress to be very romantic and feminine and a shape that I very rarely wear. I have never been crazy about all-white wedding dresses, for me at least. [Giambattista Valli] had created that same fabric in a fuschia-and-pink combination for a dress in a previous collection, and I asked him if he could create that same pattern in a white combination, and he suggested pink. It was a bit of a leap of faith at the time, but it turned out better than I could have ever imagined. [Putting it on], I felt like I had made the right choice. I felt elegant. And it moved like a dream."

Honeymooning in Tanzania: "Honeymooning is the best thing about being a newlywed. I wish I could honeymoon forever."

Biel's thoughts on marriage: "It means always having someone there to open the pickle jar…to share the ups and downs with, have adventures with. Someone to go swimming naked with. That kind of thing."

On Justin Timberlake's domestic side: "He bakes pies. He's Southern, so he's got all this influence from his grandma. He does a three-layer pie…and blueberry crunch cake, which is pretty unbelievable. It doesn't happen all that often, thank God. Otherwise, it would be a big problem."

On plans for the future: "My goal now is to work with great directors. Small role, big role, medium-size role—it doesn't matter. I just want to work with someone who's going to push me to a scary, exciting place that I've never been before."
"I have never been crazy about all-white wedding dresses…" It's weird because she wears a lot of white on red carpets. She loves an all-white dress when she's on a carpet, but suddenly when she's getting married, Jessica Biel is all about being avant-garde and high-fashion? Sure.
"My goal now is to work with great directors…" Good luck with that. Seriously. Good luck. Because she is not a very good actress at all.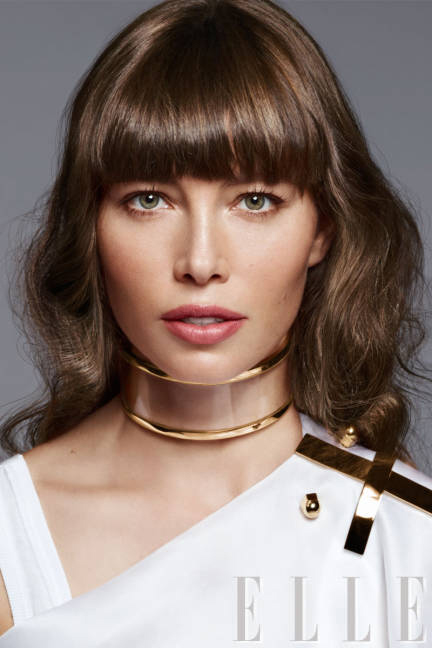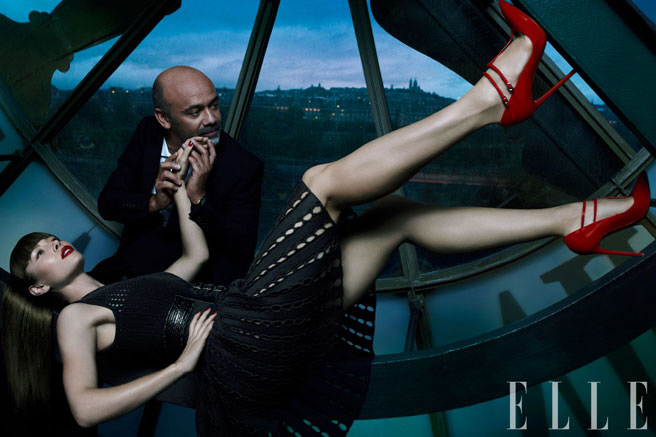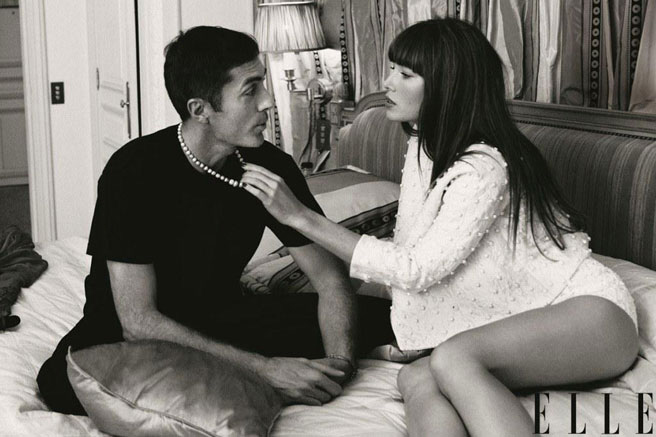 Photos courtesy of Elle Magazine, photos feature Giambattista Valli and Christian Louboutin.