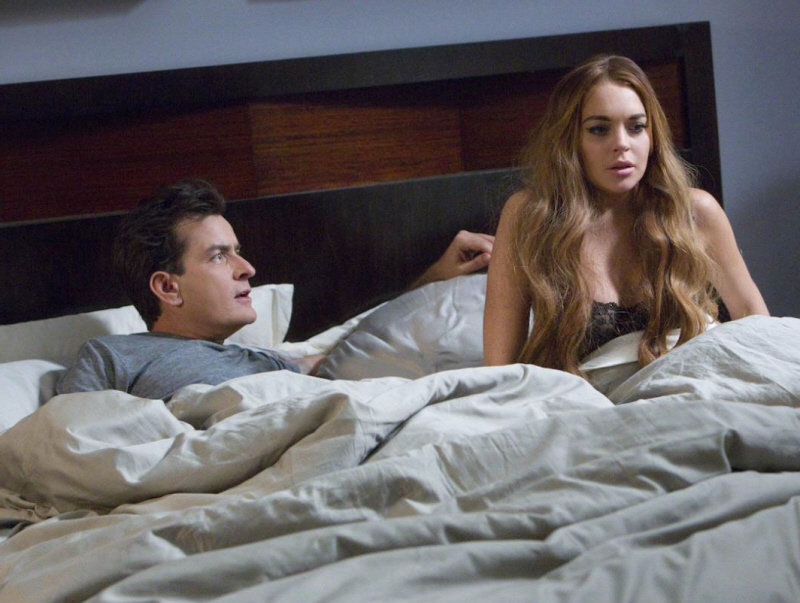 Charlie Sheen is a mess. He abuses women. He once shot a woman. He's a horrible drug and alcohol addict and it's like he'll never recover, ever. He loves paying for sex. He loves hanging out with p0rn stars and hookers and dealers. And we still don't know exactly what happened when all of his cars kept being "stolen" and then driven off cliffs and sh-t. I'm just saying… the man is a MESS. And yet… I still think Charlie is probably more "together" than Lindsay Lohan. Maybe Charlie is just better at "maintaining" some veneer of sobriety or competence, or maybe it's sexism, or maybe Charlie's problems stem from his addictions rather than general douchery and entitlement (which is what happened in LL's case). Like, Charlie is an addict, and his bad behaviors stem from his addictions. Lindsay is a raging a—hole who happens to have drug and alcohol problems. In any case, the Enquirer claims that Charlie is pretty much in love with Lindsay now. He wants her to be his new "goddess". And he shall name her "Goddess of the Firecrotch." You know what? The only thing that surprises me is that this hasn't happened sooner:
It's a match made in hell! Hollywood's baddest boy, Charlie Sheen, has fallen for Lindsay Lohan! Charlie has not only given Lindsay $100,000 to pay down her back taxes, he's wooing her to join his FX sitcom. And that's not all – insiders say he's also got romance on his mind!

"Charlies is in hot pursuit of Lindsay," said a source. "He wants her to be his new goddess. Charlie has a soft spot for lost causes [Editor's note: Make that a "hard spot"] and with all her problems – not to mention her latest arrest – Lindsay certainly qualifies."

If anybody can relate to bad behavior, it's Charlies. "Charlie believes in second chances – and that Lindsay is smoking hot!" said an insider.

While filming their scenes for Scary Movie 5, "Lindsay had Charlie cracking up in bed, which is the world's biggest turn-on for him," revealed the source. When Charlie learned Lindsay owed $233,904 in back taxes, the thrice-divorced star reportedly forked over $100,000 of his $250,000 Scary Movie salary to Lindsay to help her chip away at the debt.

"Since then, Charlie's been showering Lindsay with gifts and bombarding her with emails and phone calls," said the source. "And Lindsay's loving it! She's always wanted a sugar daddy, and a romance is blooming."

"Charlie thinks that Lindsay has been unfairly trashed in the media, especially over her Liz Taylor movie," said the source. "He believes that a solid TB gig could help her pay off her debts and rebuild her Hollywood reputation. Now Lindsay's bragging that she asked Charlie to be her business manager."
[From The Enquirer, print edition]
I would still like to know how much money Charlie managed to save from Two and a Half Men. Because I was under the impression that he "blew" it all on blow and hookers. So, if he doesn't have that much money left, how will he be able to afford to be Lindsay's gross sugar daddy? Ew. Ugh. Don't make me think about it. Also: Charlie gets turned on by funny women? Are p0rn stars notorious comediennes or something?
Anyway, Gossip Cop's unnamed sources (?) say that Charlie isn't pursuing Lindsay. I'm surprised that anyone even cared enough to deny that. You know what? I think I might endorse Charlie and Lindsay becoming a couple. At least the crack-mess will be contained in one general area, right? Unfortunately, it's looking more and more like Lindsay thinks she's the new Penny Lane or something – she wants to be the tour bus entertainment for The Wanted. That's so gross.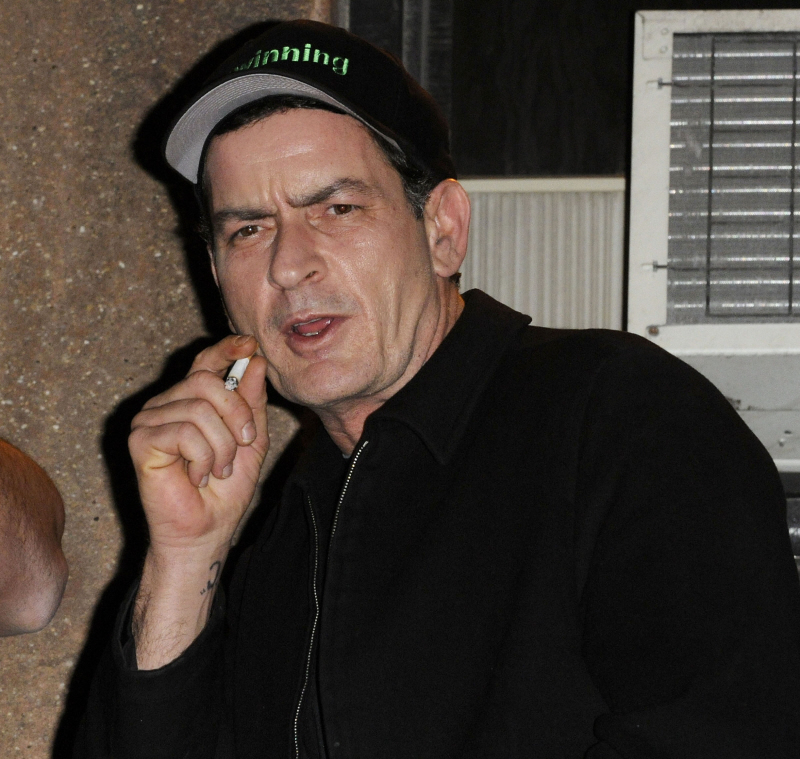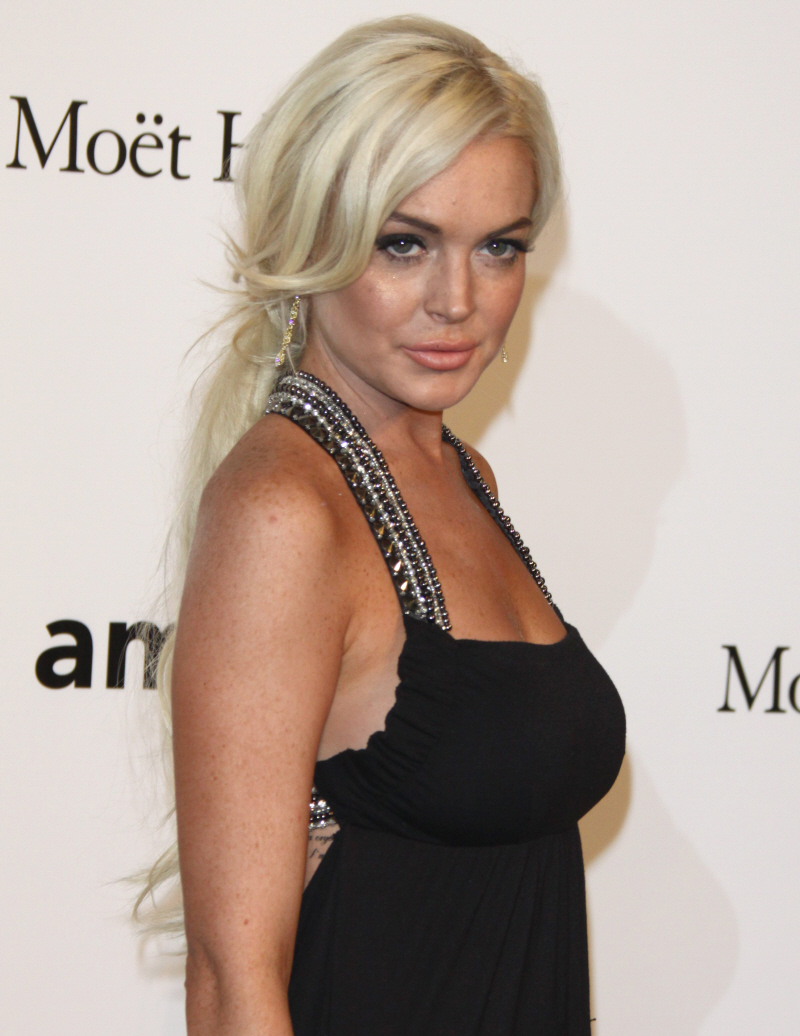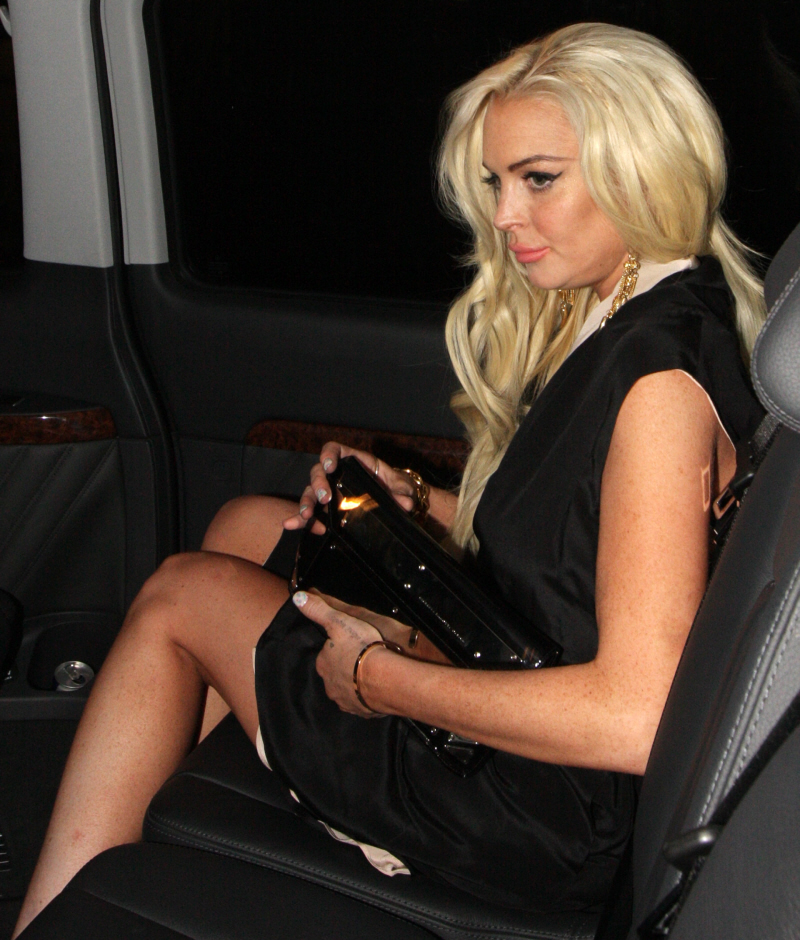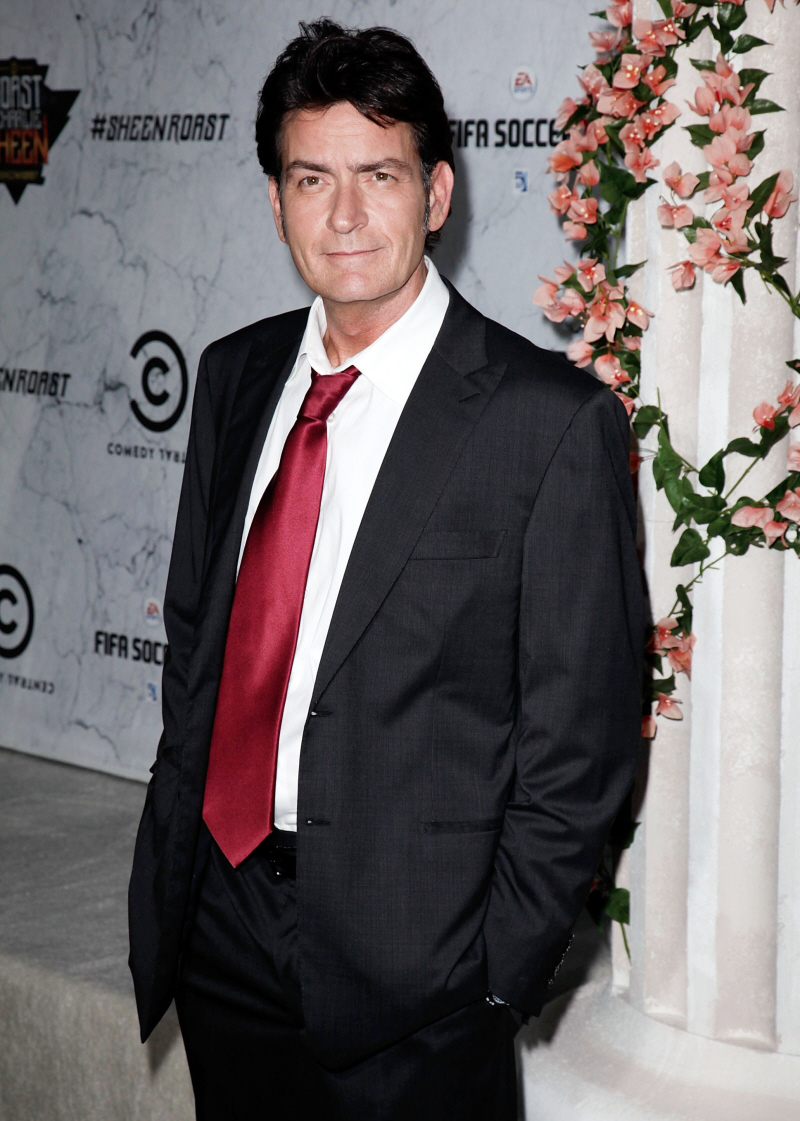 Photos courtesy of WENN.