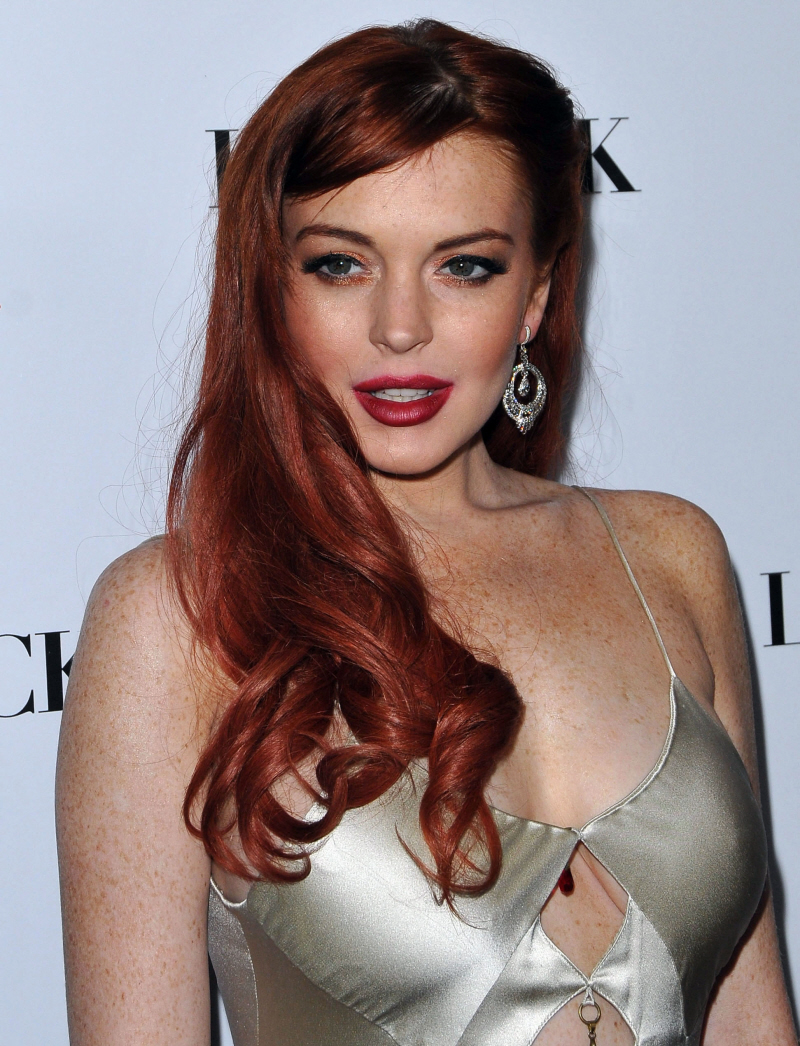 When you've pulled off the amazing, groundbreaking feat of being arrested in one state and formally charged in another state all within the same 24-hour period, what's next for a crackhead on the go? Imagine it… you're facing assault charges in New York, three charges in LA, and the IRS has just seized your bank accounts because of back-taxes… so why lay low? Why not travel to Philadelphia like a cracked-out groupie, just to see your new favorite boy-band, The Wanted? Ugh. Lindsay Lohan did just that. According to Us Weekly, she was in Philly yesterday:
Lindsay Lohan is definitely a fan of The Wanted! Following her Nov. 29 arrest in NYC, Lohan, 26, made her first appearance at Q102′s Jingle Ball concert in Philadelphia Wednesday, Dec. 5.

Q102 Philly tweeted an exclusive photo of the actress backstage at the concert. Wearing a green coat and grey hat, Lohan had a smile on her face as she signed autographs for fans. According to Q102, Lohan was hanging out backstage with The Wanted.

The British boy band was present at the club where Lohan's alleged brawl occurred last week. The Liz & Dick star was taken into police custody and charged with assault after a woman claimed Lohan had punched her. Prior to the incident, the actress had attended Justin Bieber and The Wanted's show at Madison Square Garden.

"It's a bit of a blur actually," The Wanted's Jay McGuiness told MTV News this week. "We actually carried on partying after that. It was reported that [the fight] was about [bandmate] Max [George], but I don't think it actually was."

During the band's Thursday night concert, McGuiness wore a "Free Lindsay" T-shirt. "After a small scuffle that went down, I felt very sorry for her," he said. "I wanted to cheer her up and I think she said she liked it, right?"
Jay McGuiness also said that Lindsay "was a total sweetheart on the night, so our experience [with her] is quite positive." Ew, I just got some very gross visuals for how Lindsay is winning over the boy band. I want to believe that these Wanted boys are just unfamiliar with the size and scope of Lindsay Lohan's crack drama and they don't even realize she's like the Typhoid Mary of cracked-out losers. If you spend too much time with her, you become a crackie by association.
TMZ confirms that Lindsay was in Philly and they even have a photo of her signing autographs on her way into the backstage area. They say she's "following Max George around like a common groupie" and that she managed to get a VIP pass to the Jingle Ball. Ew, I just got even more visuals for how Lindsay arranged that. Ew.
But seriously, how is she even paying for her lifestyle at this point? Is she just cash-only?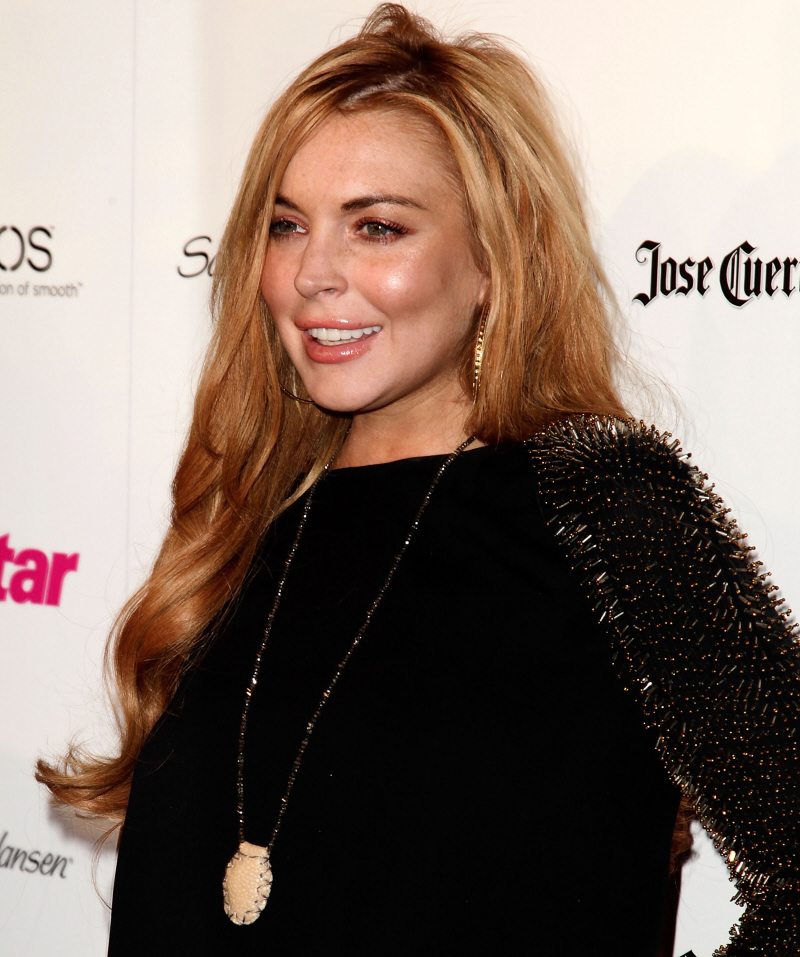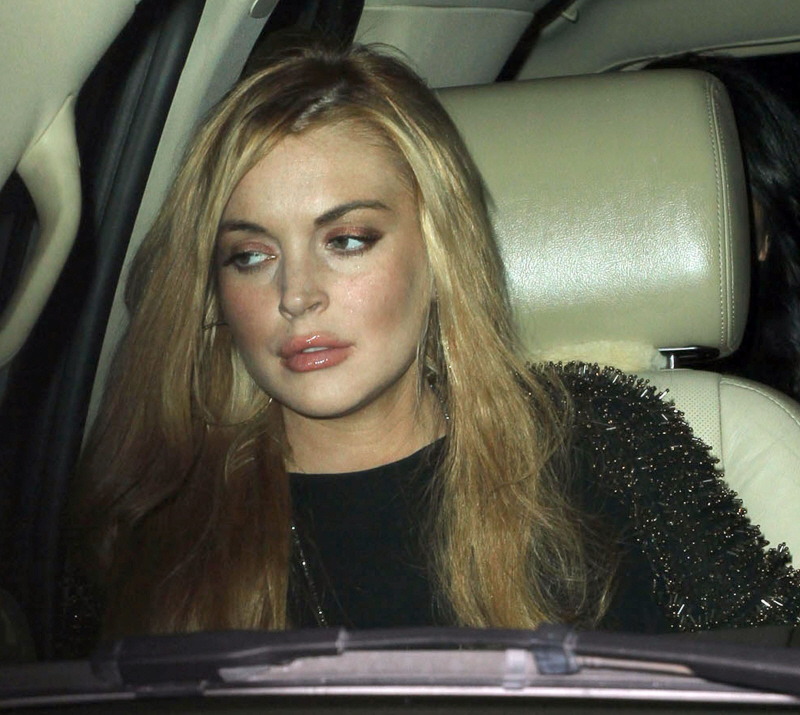 Photos courtesy of WENN.