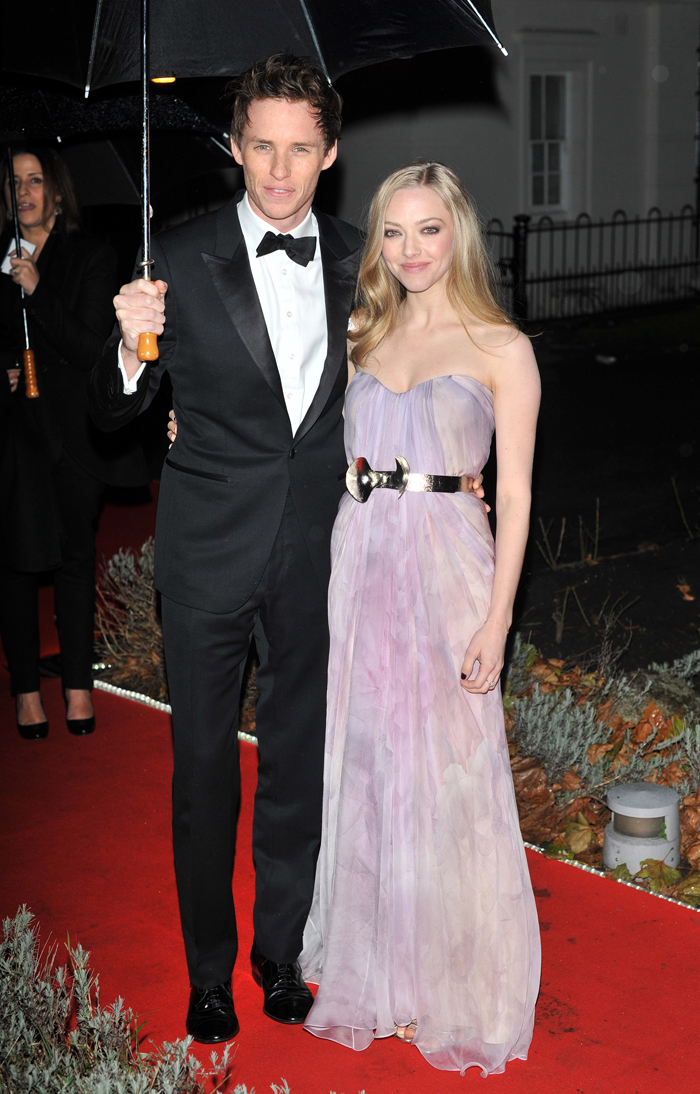 Last night, Amanda Seyfried attended the Sun Military Awards in London along with her Les Miserables co-star, Eddie Redmayne, hot on the heels of Wednesday's hot mess of a premiere. Amanda's dress is Alexander McQueen, and this particular shade of lilac seems to wash her out. The gown is also a bit loose and could have been fitted more for some va-va-voom. I was surprised at the recent consensus of Amanda as "pale and interesting" rather than boring in her recent Vanity Fair shoot. In a new interview with the Hollywood Reporter (also featuring Anne Hathaway and Hugh Jackman, whose comments I'll cover in a separate post), she and Eddie bring back the boring. Here are some excerpts: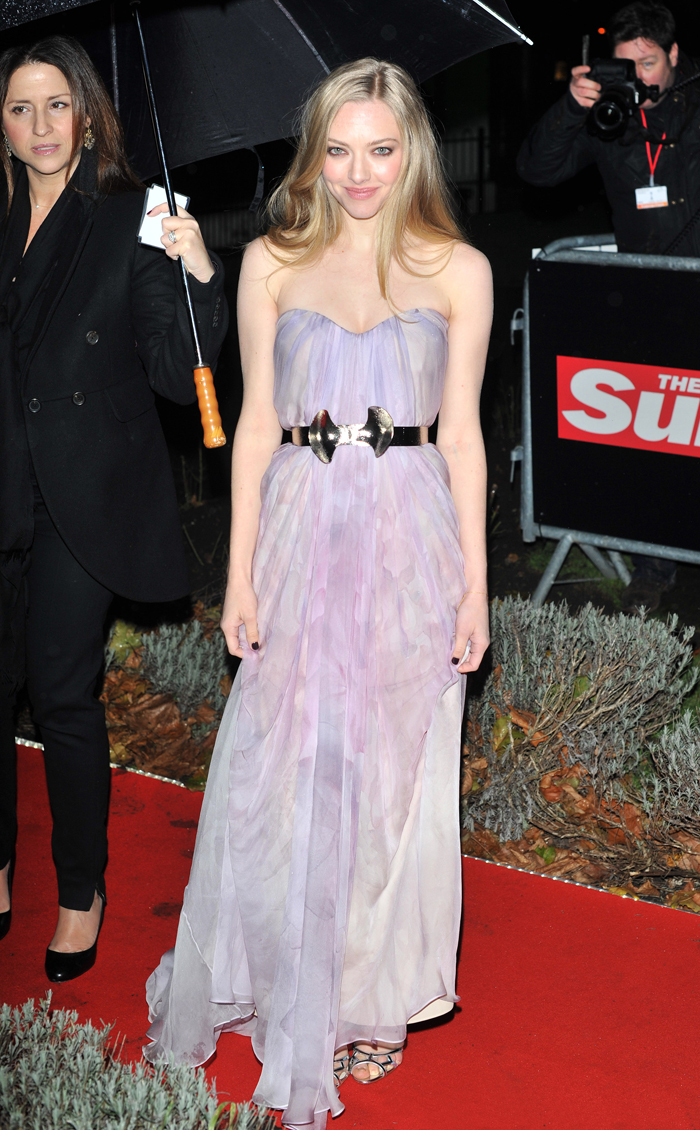 Amanda on the extreme conditions on set: At one point, the heat inside the studio caused Seyfried to faint. "There was a physiotherapist on the set, and my neck had been hurting for four day. I asked if she could work on it, and she said, 'I have needles [for acupuncture].' She put two needles in my neck and two in my hand." Moments later, Seyfried was called on set, with the needles still in place. In her heavy clothes, she 'had a terrible feeling' and 'woke with Russell [Crowe] holding my feet and Hugh [Jackman] massaging my neck.'"

Eddie on being carried through the sewers by Hugh:
"That's what my girlfriend said: 'Tell me about being carried in Hugh Jackman's bicep! What was that like?' What Hugh had to go through was insane. He's an extraordinary leader, and we all committed to his level. But it's very physical. How do you protect your voice? Tom also gave us great freedom to stop thinking about it: 'If crying blocks up your nose, do that. Let the exertion affect your voice.'"
[From Hollywood Reporter]
I know, I know. It's not terribly interesting stuff when it comes to an interview featuring Amanda. Still, that acupuncture story freaks me out a lot. I know that a lot people say that it's a particular form of alternative medicine that works wonders, but I can't even imagine trying to be calm with needles protruding out of my skin. The mere thought gives me the creeps.
I'm only including this particular photo of Amanda because she actually happens to look less than perfect. Sure, it's mean for me to post this picture, but she's just so damn gorgeous that I feel the need to shake things up a bit.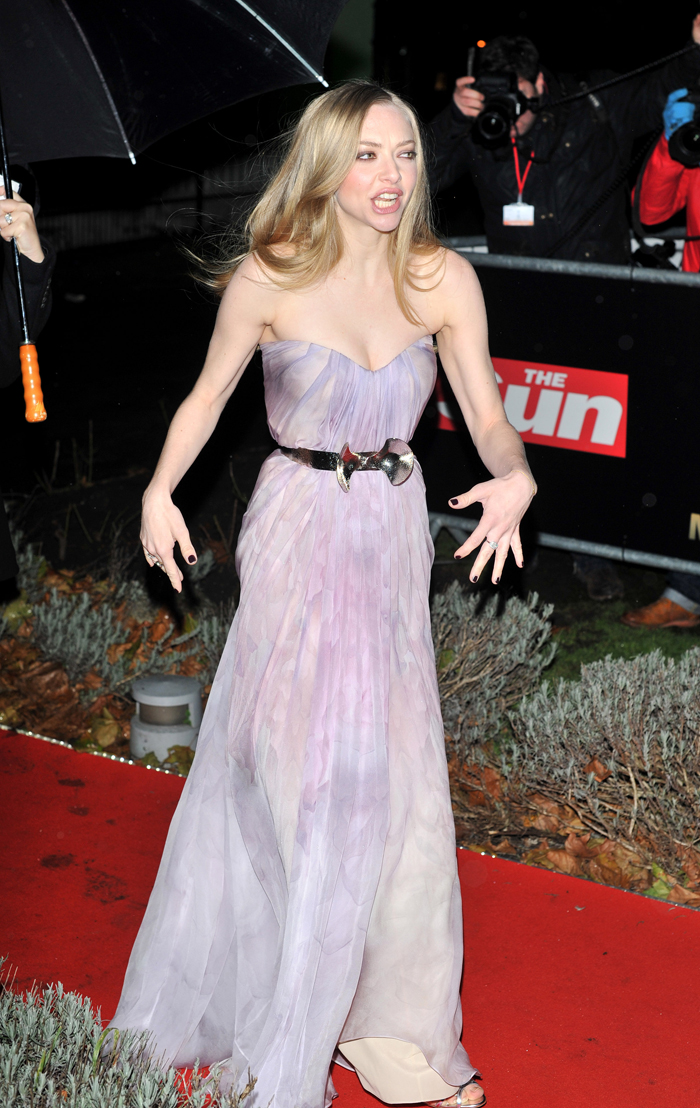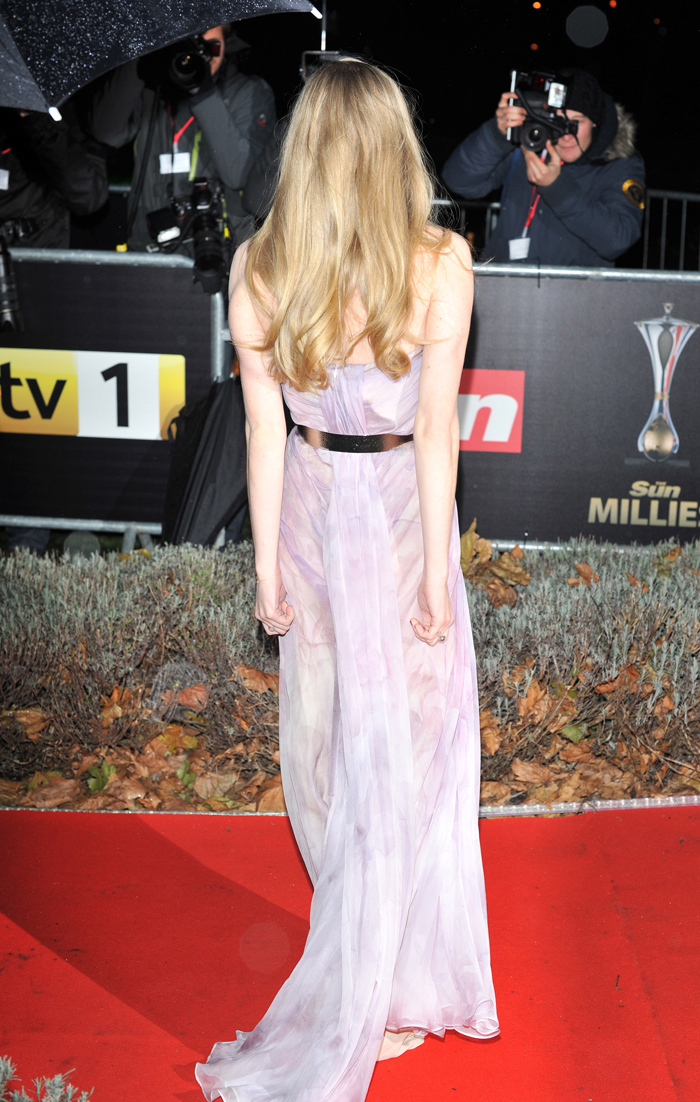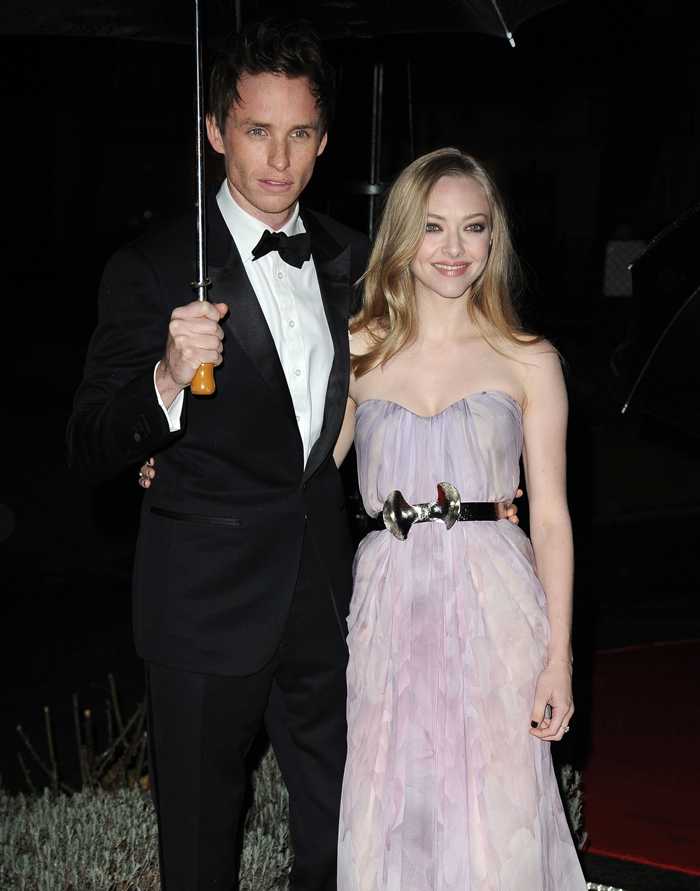 Photos courtesy of Fame/Flynet and WENN