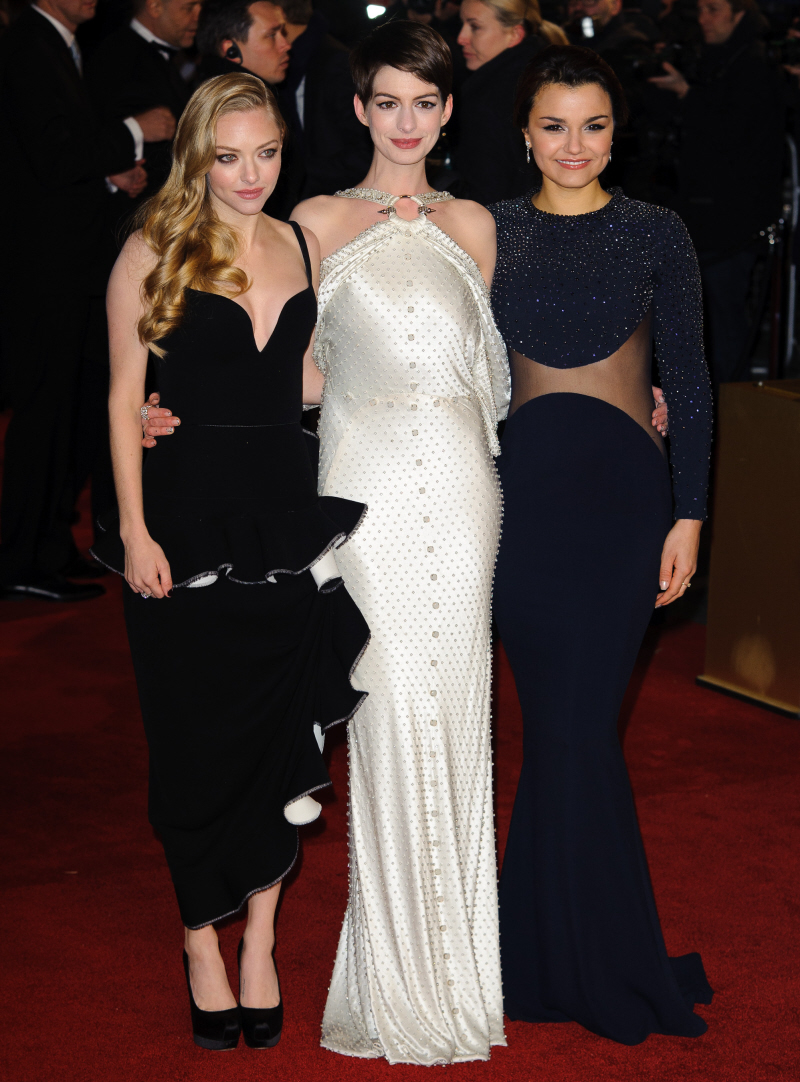 These are photos from last night's UK premiere of Les Miserables. Note: I am splitting up the premiere pics into two batches, one for the boys and one for the girls. And I'm only focusing on the people who are actually in the movie too. I have to say… none of these ladies is really blowing me away, style-wise. Let's talk about Anne Hathaway first. She wore a white beaded Givenchy Spring '12 gown which… isn't great. Like, I don't flat-out hate it (it doesn't disgust me), but I think Annie could do so much better, and she could do so much better with very little effort. Maybe she's saving her really amazing looks for other red carpets down the line. I will say this: I LOVE her hair right now. It's long enough in the front to be swept aside and her hair just looks really great this length. Also: this Givenchy is a mess in the back.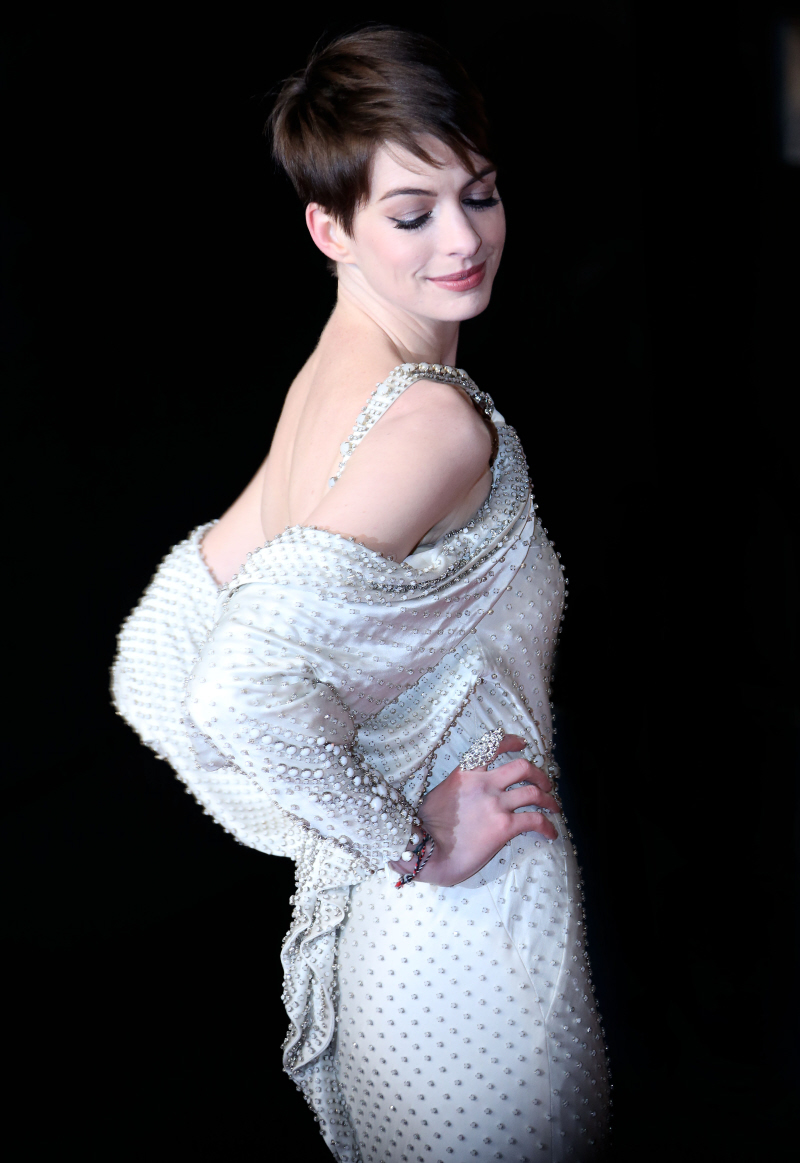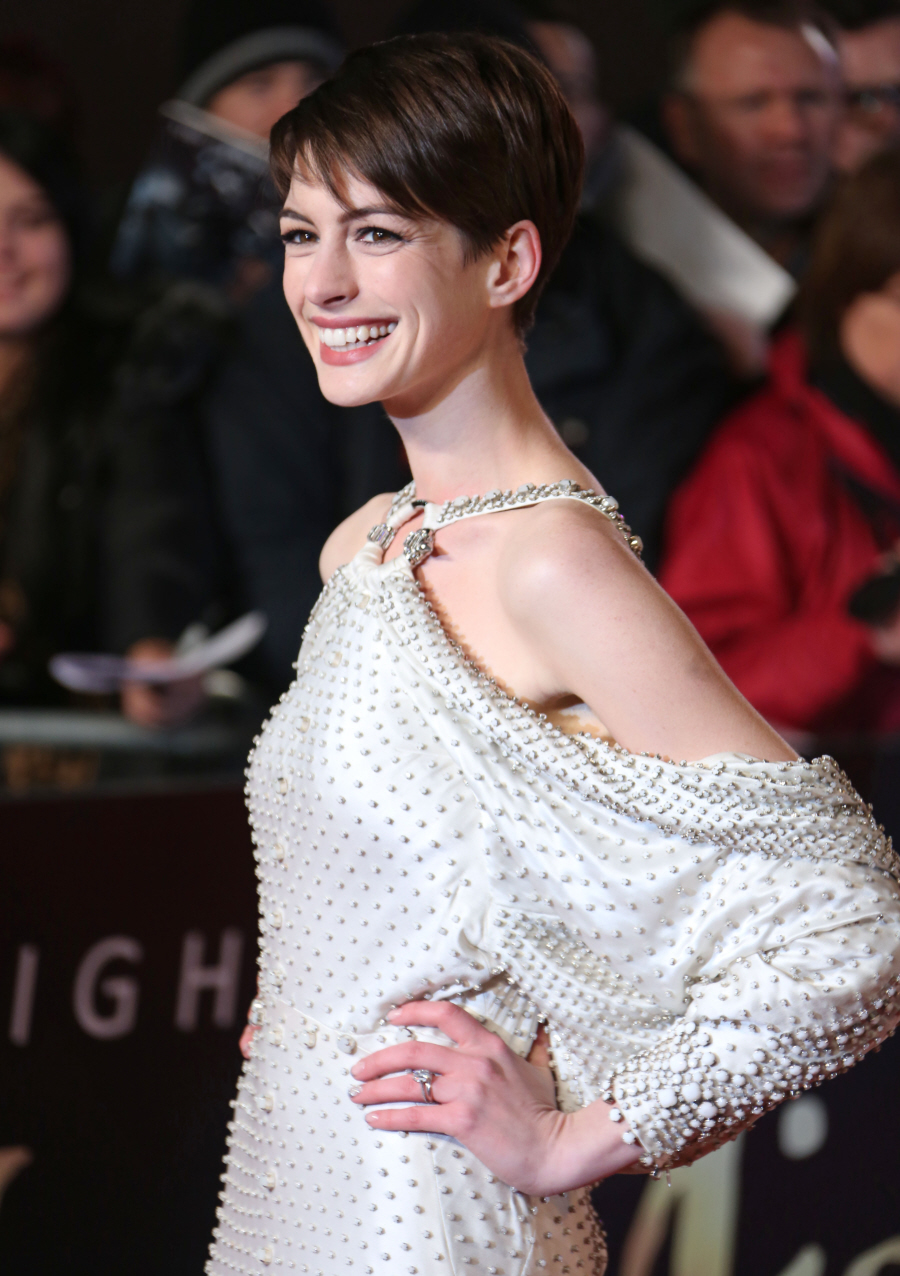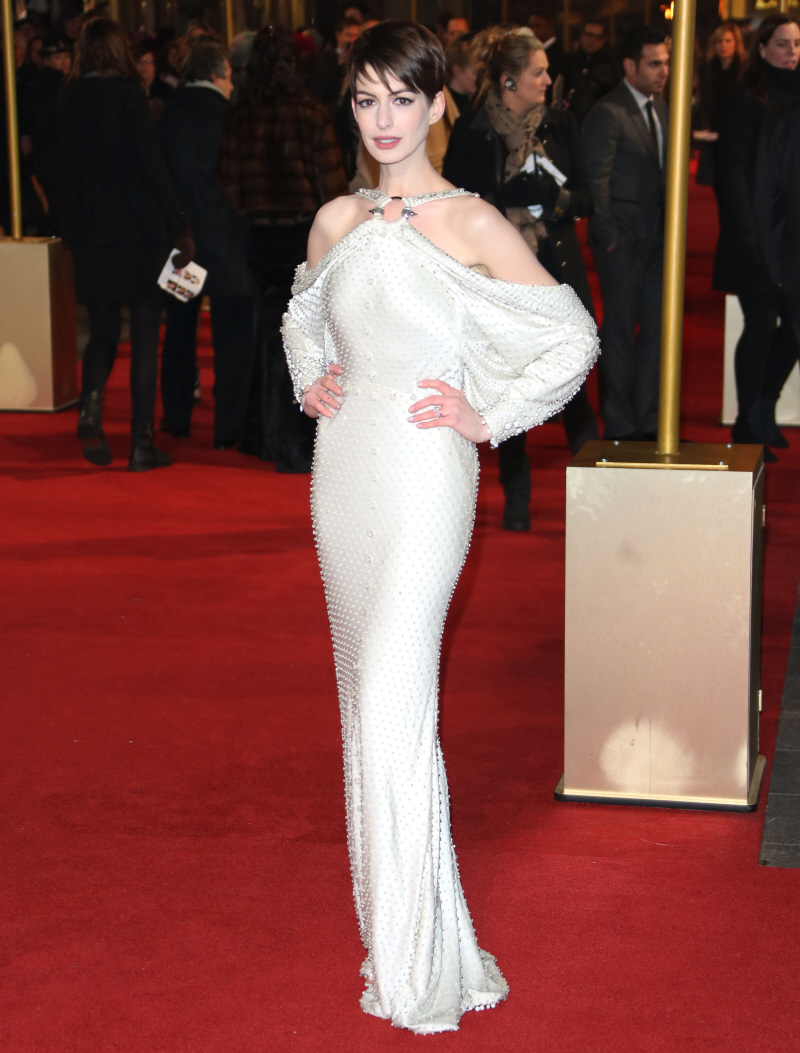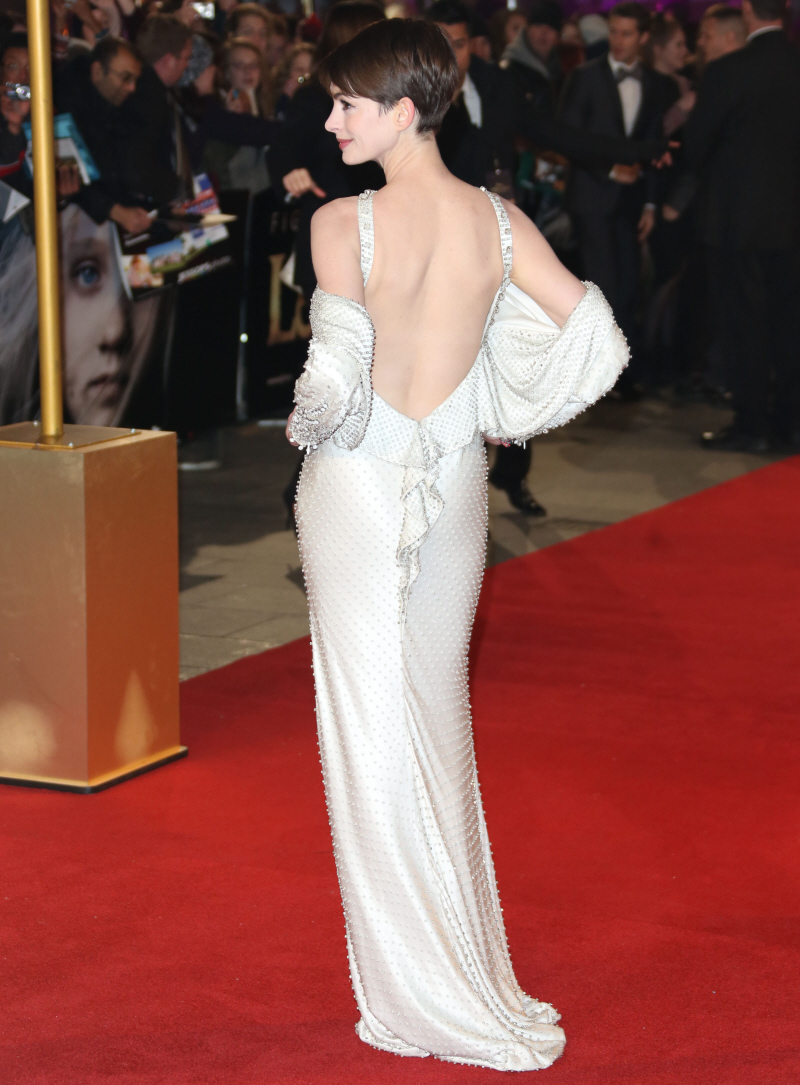 Here's Amanda Seyfried in Balenciaga. It's okay from the waist up, but it's just so fussy and overly-ruffled from the waist down. Her boobs look amazing though.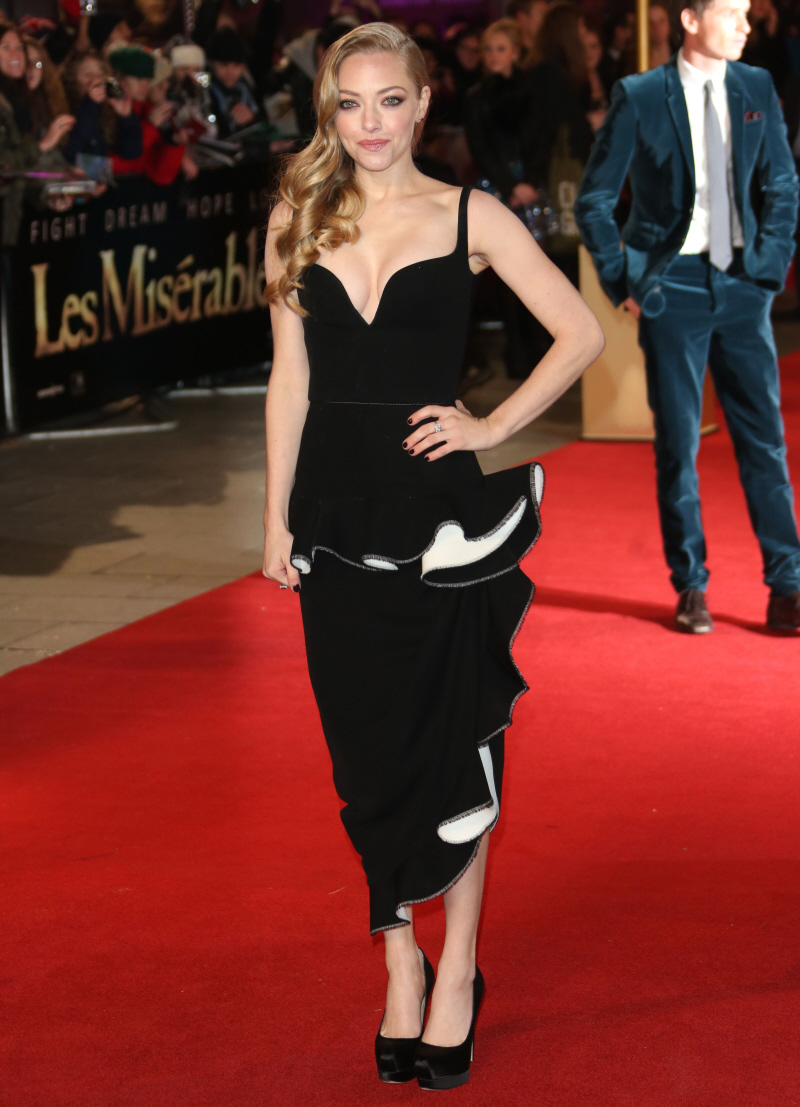 Samantha Barks – this is her big, big debut (she's a stage actress). She plays Eponine. For her first big red carpet, Samantha chose… Stella McCartney dress. Bad move, Samantha, although it could have been worse. As it is… her dress looks like a boob sling. That swerving cutout is cray.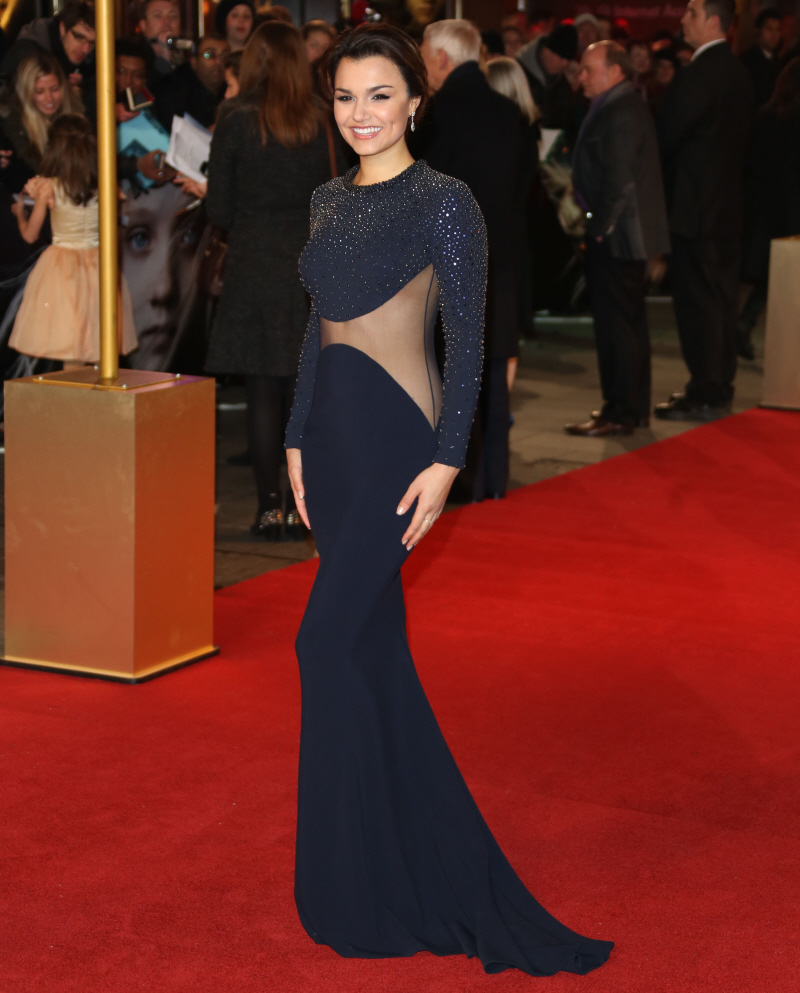 Helena Bonham Carter = The Queen. I'm assuming this is Westwood. Fabulous.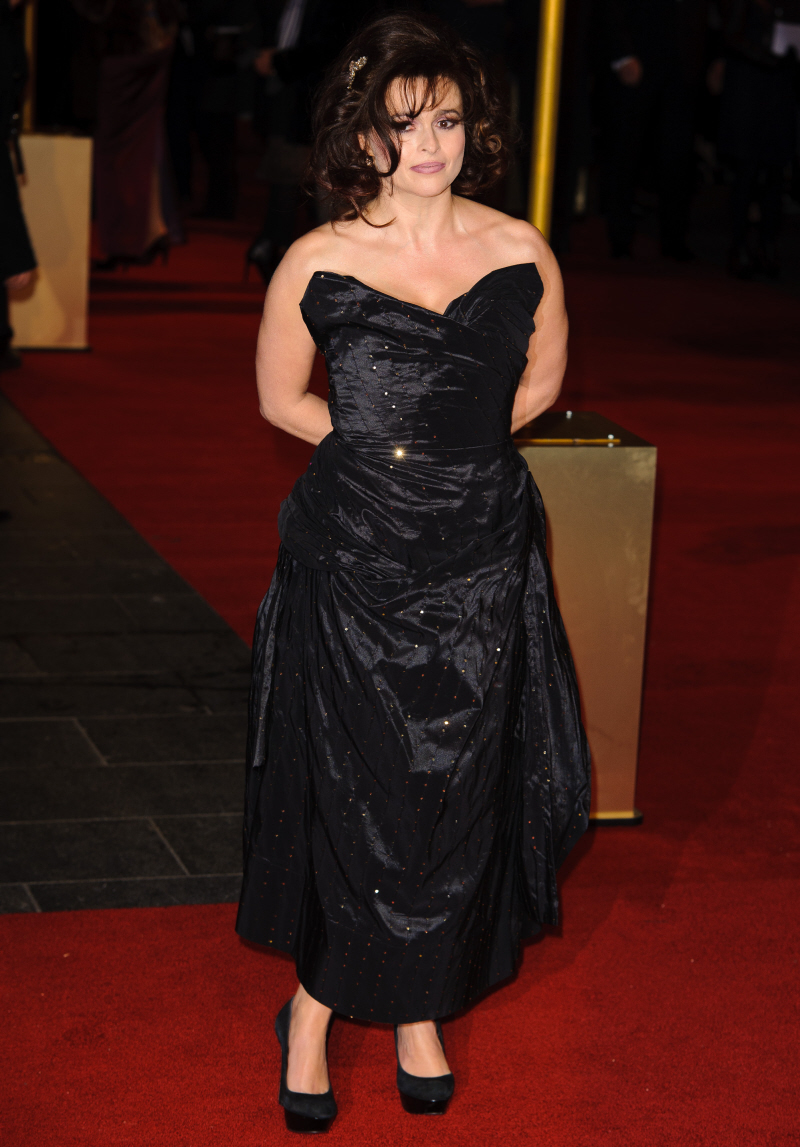 Photos courtesy of WENN.