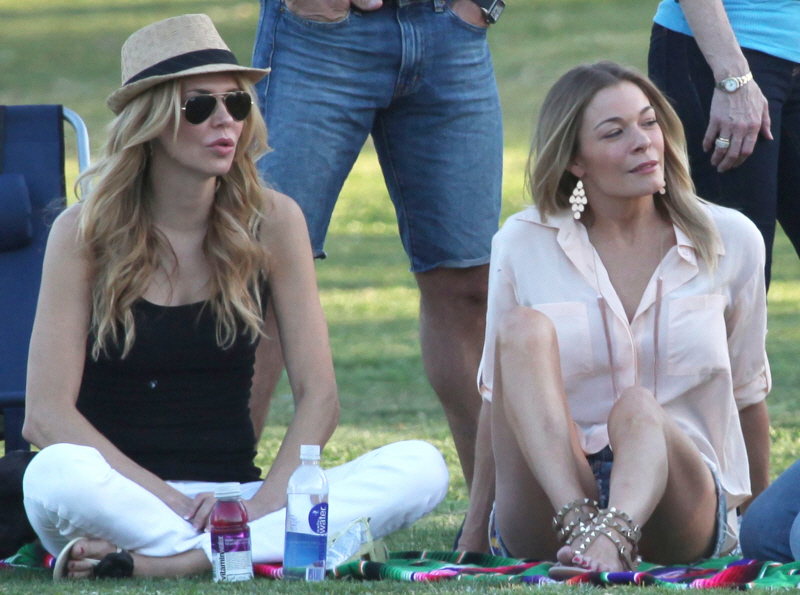 I sort of lost the thread for this ongoing Brandi Glanville/LeAnn Rimes stuff. I think I stopped caring two nights ago, after I was trying to keep track of the back-and-forth between Camp Glanville and Camp Rimes-Cibrian in various media outlets. I really don't understand why they can't all stick with just one outlet, you know? Obviously, Brandi gave her big exclusive to Us Weekly, so Eddie and LeAnn countered with an exclusive to Radar, then E! News, and then… I lost the thread. Let's see if I can appropriately summarize what's happened since:
*Brandi unleashed on Eddie on her Twitter two nights ago, and she released her own email to Eddie: "My kids are my life.. However, ur wife is a [expletive] and addicted to laxatives that Mason got sick on… Your 'close friends' talk sh*t about u and ur wife ALL the time… Leann is horrid she is addicted to laxatives and aderol [sic] has severe metal issues and [redacted] who was all to ready to spill on both of you and to me lovingly refers to Leann as angelfish because she sings like an angel and drinks like a fish…. I'm a great mom and [redacted] saw nothing other than that. You want to talk narcissism??? U two are both the best examples of that. Why don't u man up and find ur balls and get ur country c*** off twitter she is a wreck and spiraling down fast!!! The kids love her but they don't realize she is putting them in danger!!!!!! MAN THE F**K UP eddie put the tequila down and be a proper parent."
*On Thursday, Brandi tweeted: "I want it to go away so I can deal with it on my own. I know it seems hypocritical but can we not talk about 'them' anymore at least 4 today… This is about my kids not them!!!!!!!!!! Im taking email down I was in defense mode. Lets not talk of them anymore I was wrong 2 put it up."
*Radar has a story which offers some backstory on WHY Brandi seemed to unleash on LeAnn and Eddie. Radar's sources claim, "People around Brandi started getting vocal a few weeks back about their worries concerning her parenting of the boys… Numerous different people told Brandi that they were concerned that when she had her sons with her she wasn't paying enough attention to them and was distracted with everything else going on in her life." When Eddie learned about those concerns, that's when things got bad – "when Eddie heard that people were saying that Brandi's actions around the kids were questionable, that's when the relationship really started to sour."
*Surprisingly enough, LeAnn has been largely quiet on the Twitter front, at least regarding the Brandi situation. Sure, she's retweeted some stuff that could be overanalyzed and she seems strangely happy… but we'll see. Maybe Twee-hab did work after all.
*But! LeAnn is going to have her own E! News special airing this Sunday, and stuff from the interview is leaking out. LeAnn says in the interview, "Eddie and I talk about having kids and I would love to be a mom… I didn't ever want to bring a child into the world without taking care of myself. And that was another reason I decided to go (into treatment)." LeAnn also reiterated the old chestnut that she was "America's Sweetheart": "I was America's Sweetheart for so many years, but it was just like everyone turned." While she might have been "Country's Sweetheart" or something like that when she was really young, I think LeAnn is being self-aggrandizing when she consistently refers to herself as America's Sweetheart. She never was. For real.
*More quotes from LeAnn's interview… LeAnn on decided to get with Eddie: "No one will ever understand how much thought and hurt were put into our decision." On her rehab (or whatever) stay: "I was incredibly depressed and not quite sure of who I was. People are so quick to judge and make decisions for themselves about situations they know absolutely nothing about." Quote from Eddie: "My heart goes out to her every single time she's getting bashed for something. It's unfair for her and it's unfair for us. It (the affair) wasn't frivolous, you know."
And that, in the end, is one of my big problems with Brandi. Immature PR, bad crisis management. I understand her instincts to want to get "her" side out there and tell people what's really happening, but all Brandi really has to do to look "good" (or just better than Eddie and LeAnn) is just let them talk. They always sound like a—holes.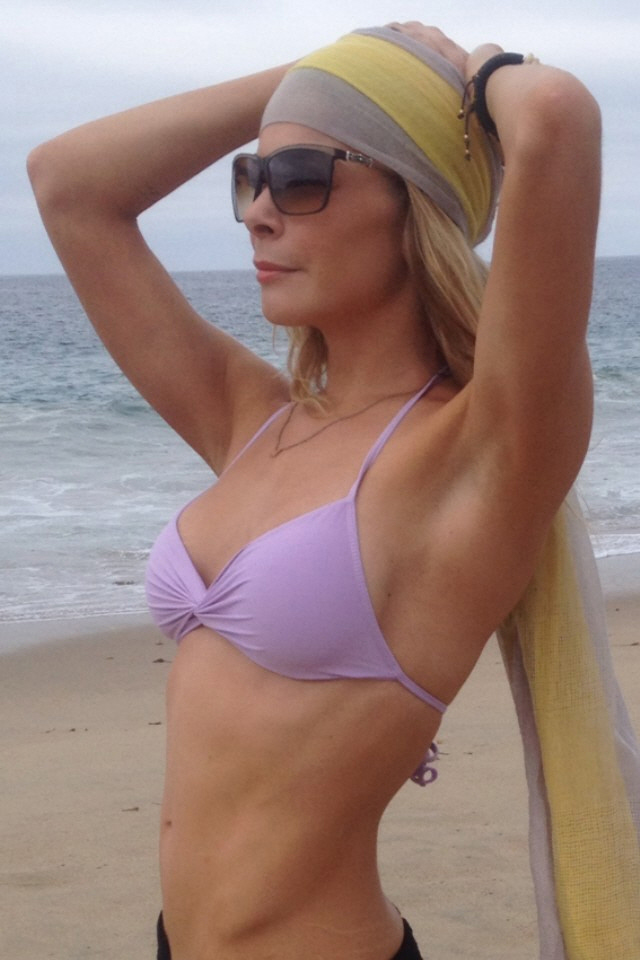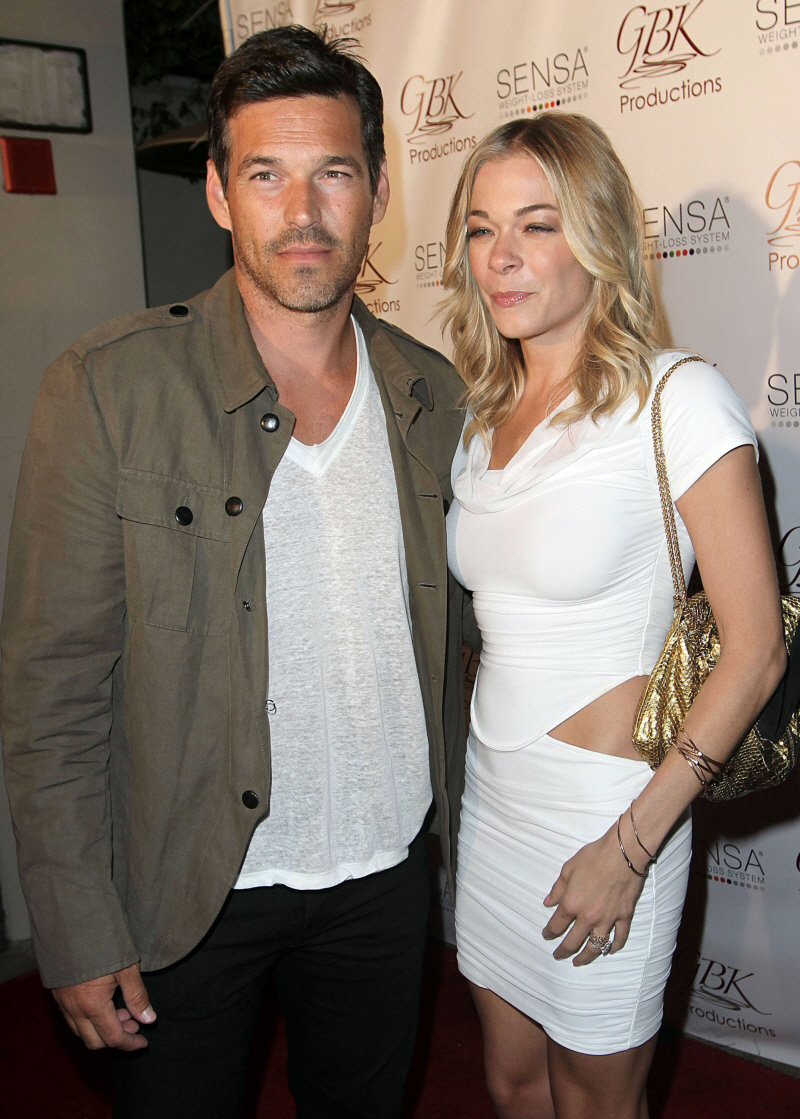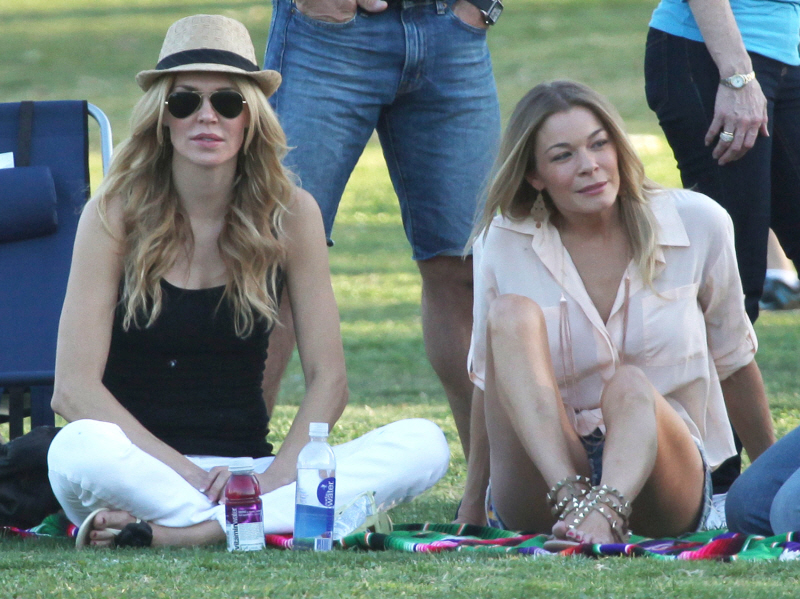 Photos courtesy of WENN, Fame/Flynet, LeAnn's Twitter.