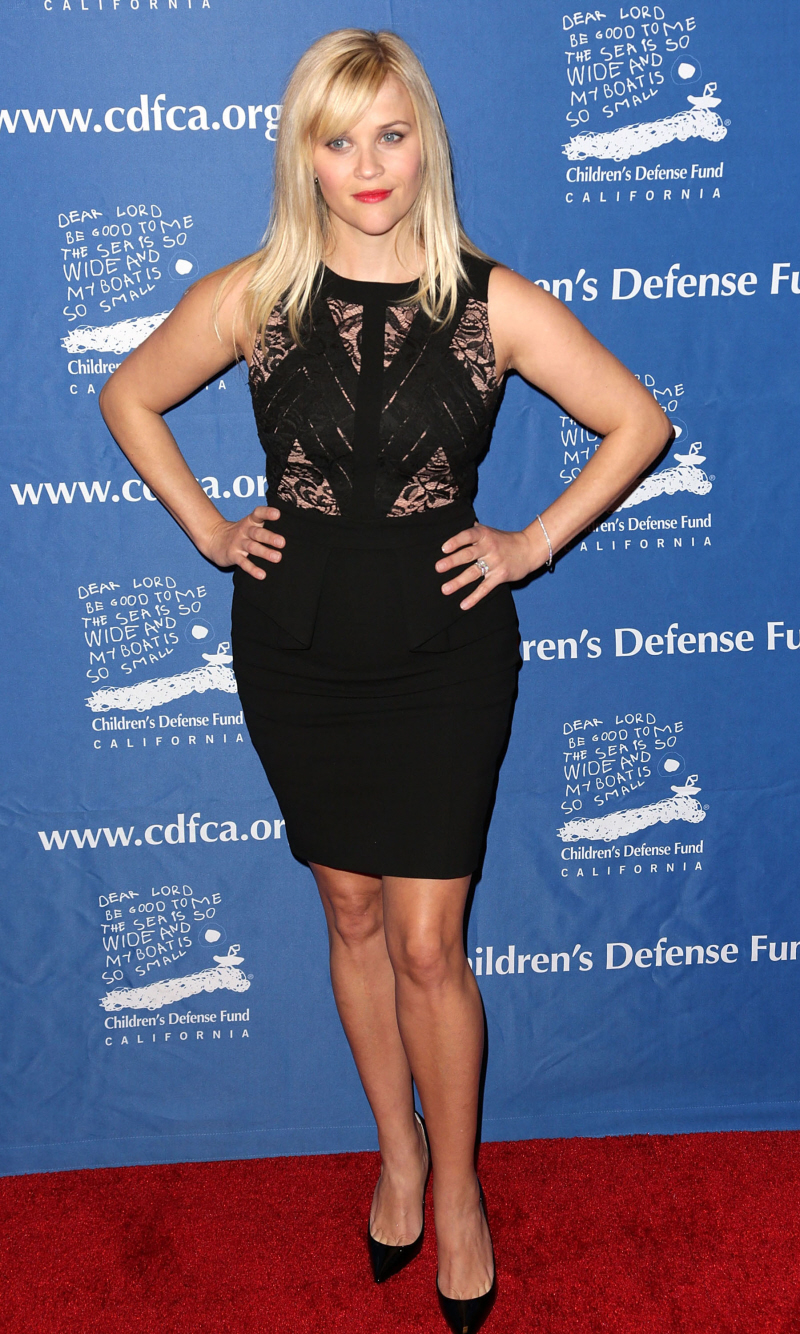 These are some photos from last night's "Beat the Odds" Awards for The Children's Defense Fund in LA. Reese Witherspoon was the biggest name there, and she's apparently on the board of the Children's Defense Fund, which I didn't know and I have to give her props for it. I believe this is the first time Reese has walked a red carpet since giving birth to Tennessee James Toth on September 27th. So… it's been about ten weeks. And Reese has pretty much snapped back into place, body-wise, although I'm sure she's wearing Spanx and all. Her LBD is Elie Saab. It's pretty and kind of boring. Also: I think her Louboutins are too big for her? That's a lot of toe cleavage. Last thing: I'm tired of her sideswept bangs.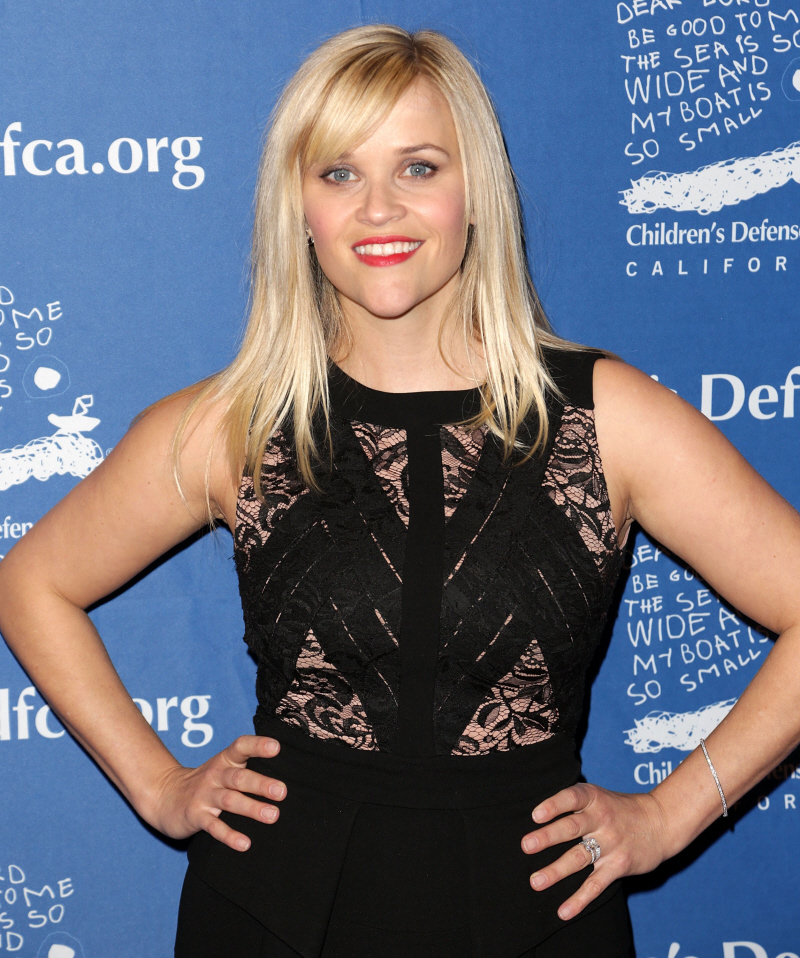 Speaking of bangs, here's New Girl's Hannah Simone. I think Hannah is really pretty, but every time I see her, her bangs are thicker and thicker. It's gotten out of hand. She would be super-pretty without them.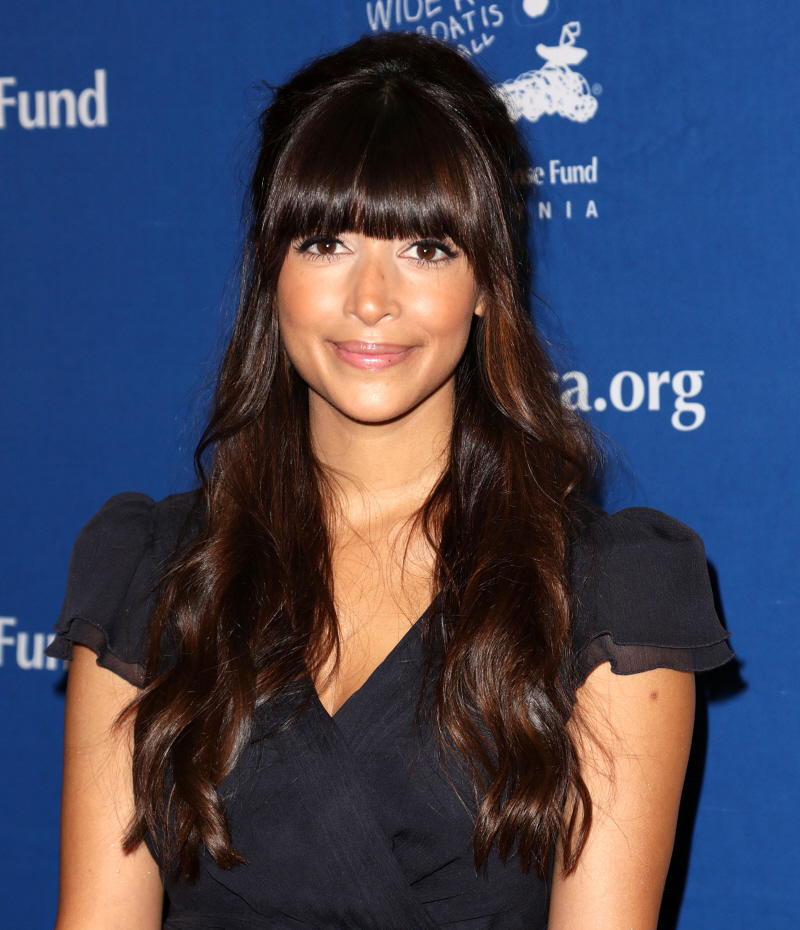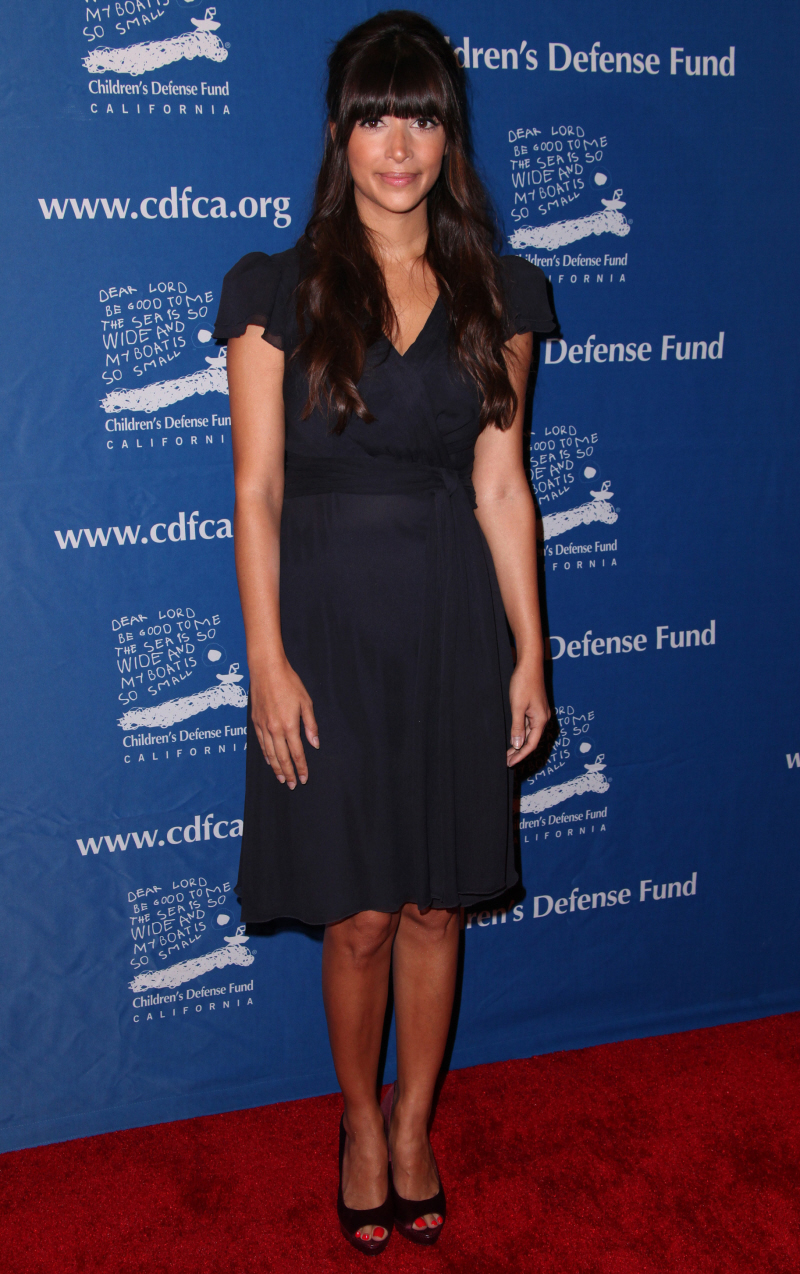 Alexis Bledel is so, so pretty. Ridiculously pretty. It just struck me – she looks a lot like Emily Deschanel, I think. Alexis could totally be a Deschanel.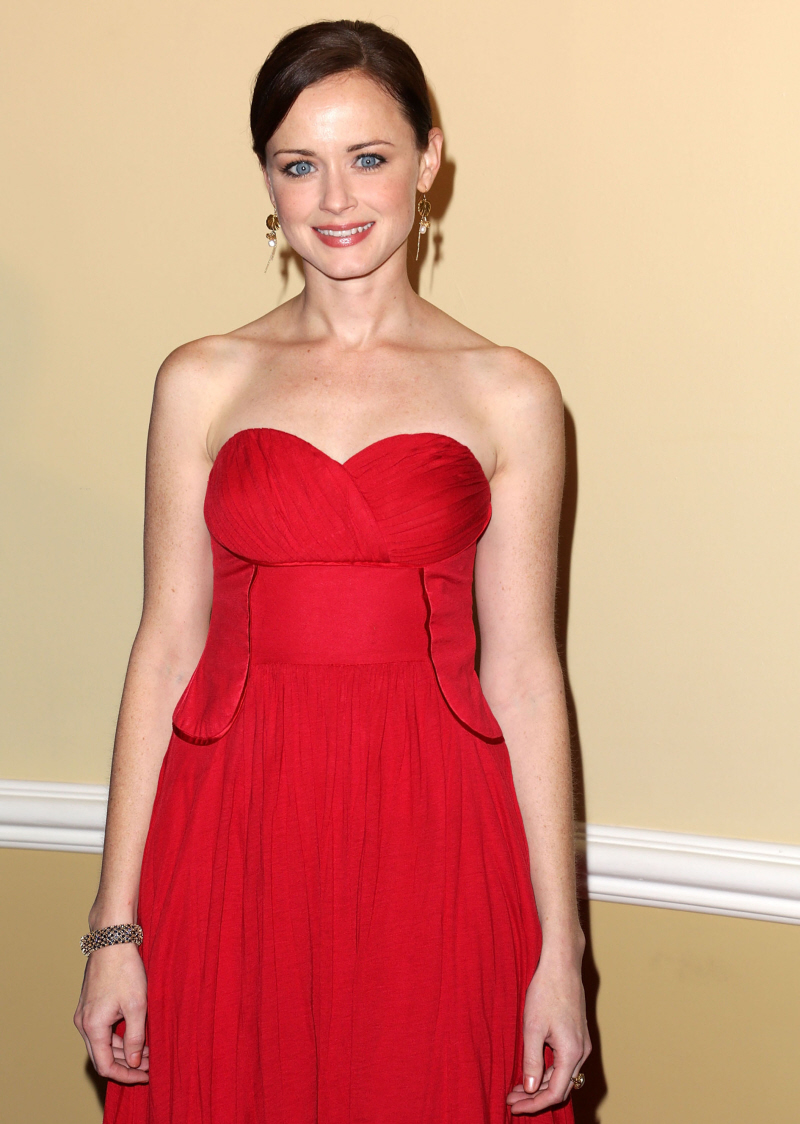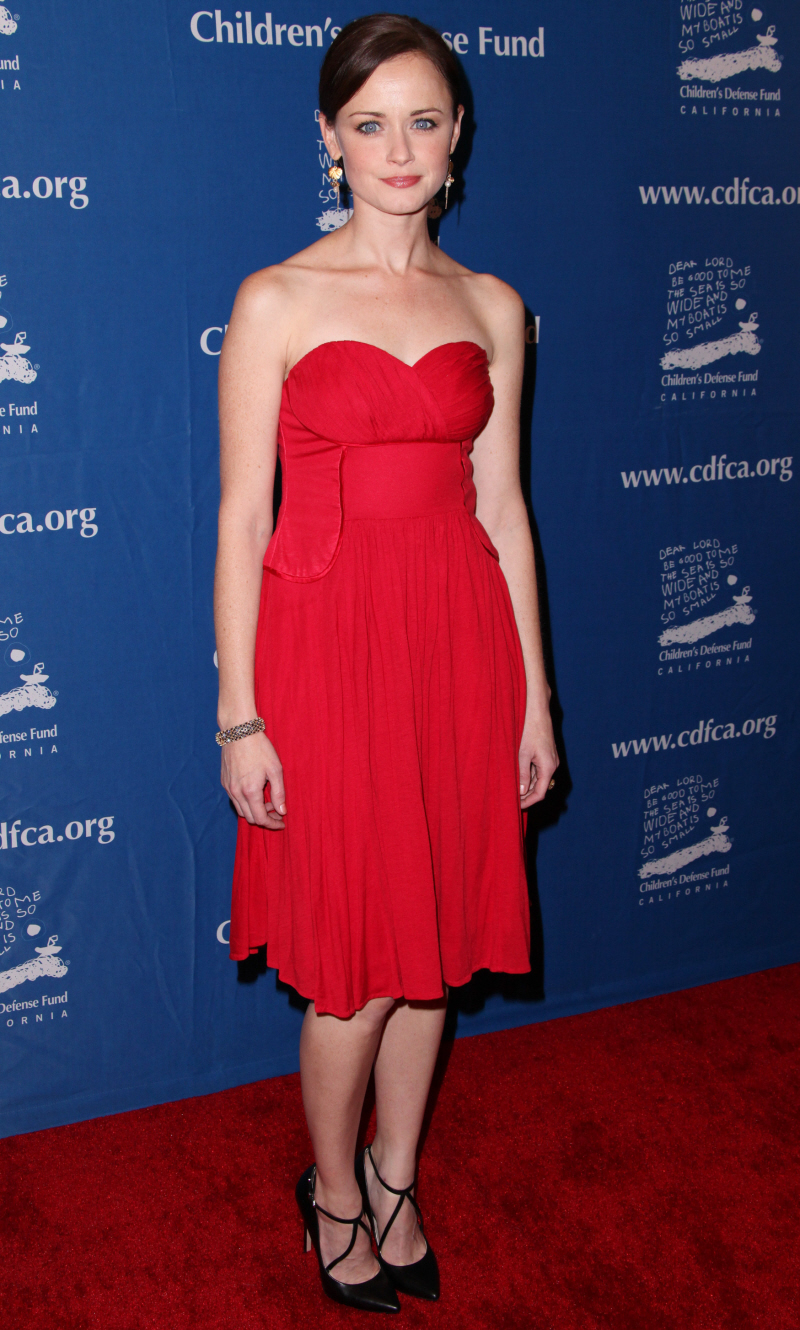 I really like Zoe Saldana's shift dress. Super-pretty and perfect for the occasion.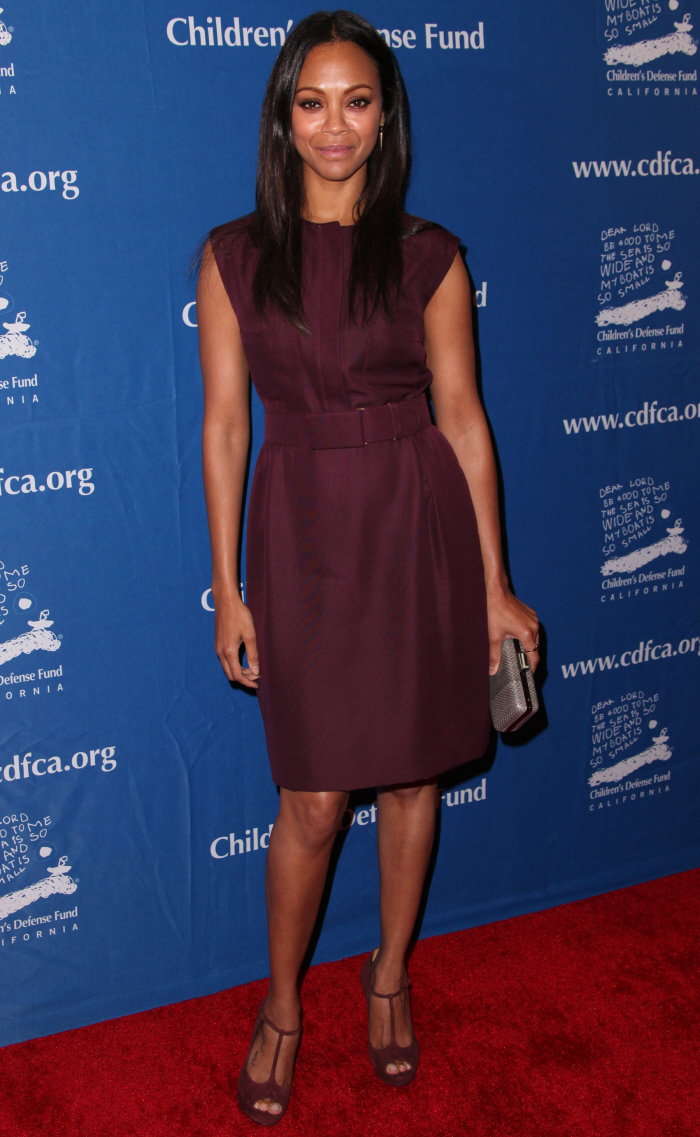 This is the first time I've ever seen Conan O'Brien's wife Liza. She's really pretty in a very sophisticated and classy way, right? Well done, Conan.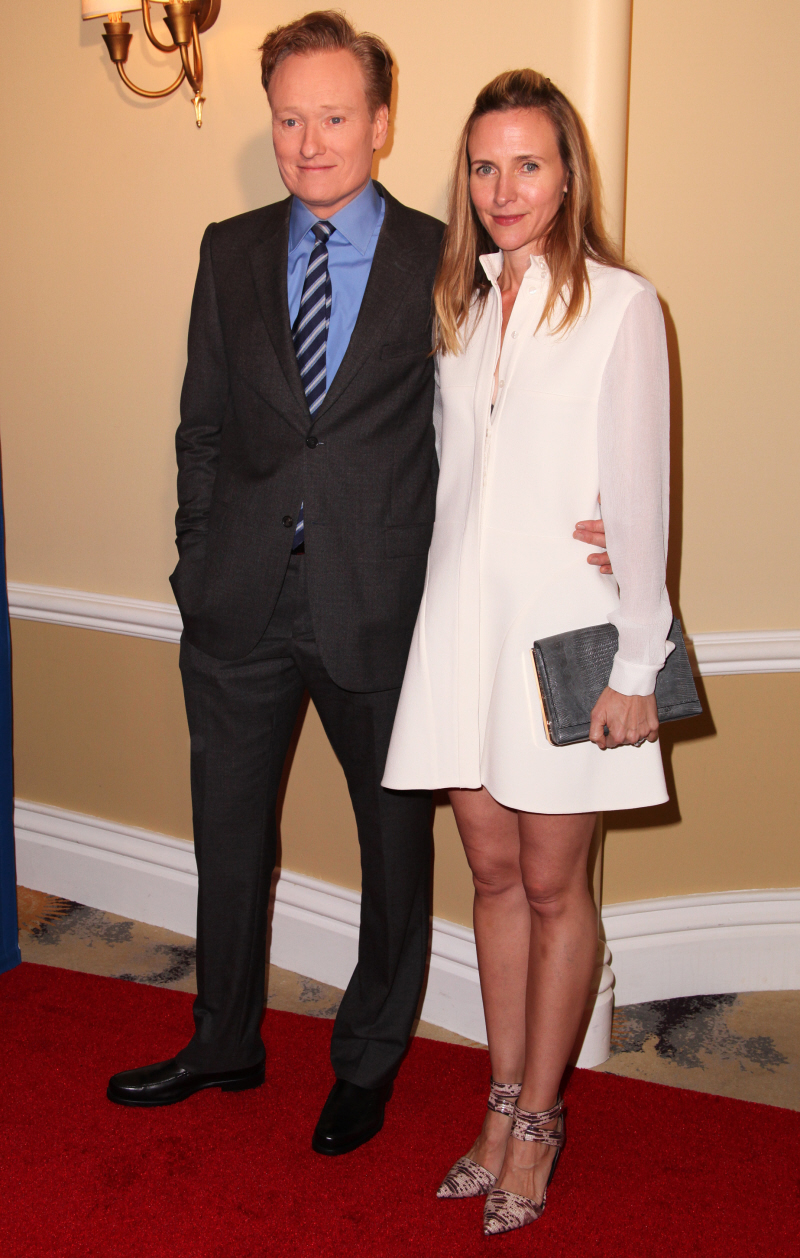 Photos courtesy of Brian To/WENN.com.