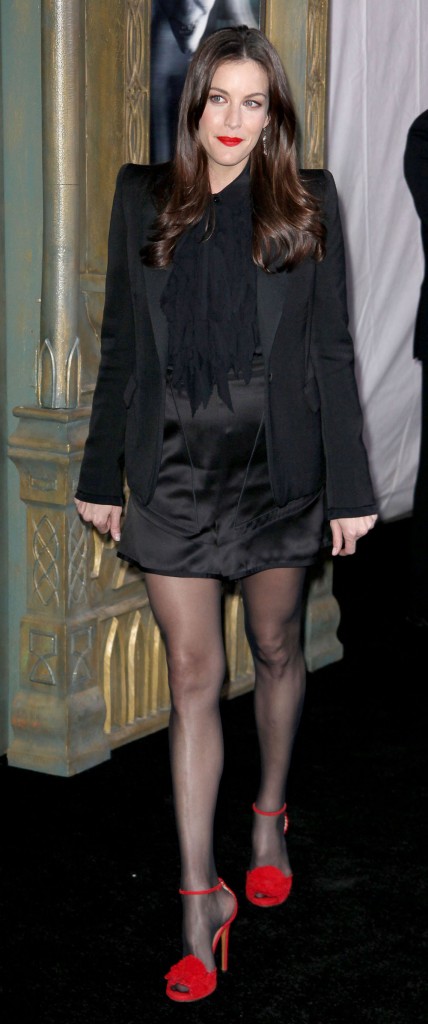 These are photos from the NY premiere of The Hobbit: An Unexpected Journey, which is out on December 14 and is sure to clean up around the holidays. I'll probably see it, I loved the Lord of The Rings trilogy, although I found some of the movies too long to sit through. Let's see… this film is 2 hours and 46 minutes long. WHY?!!! Please do not do this to us again, Peter Jackson. Cut some of the scenes where the merry band of travelers is hanging out around campfires and chatting while they trudge toward their destination. You know this movie is full of them. If I could just get away with skipping this film, I wouldn't care, but I badly want to see it and I'm torn. I don't give a three hour chunk of time to anything without multi-tasking.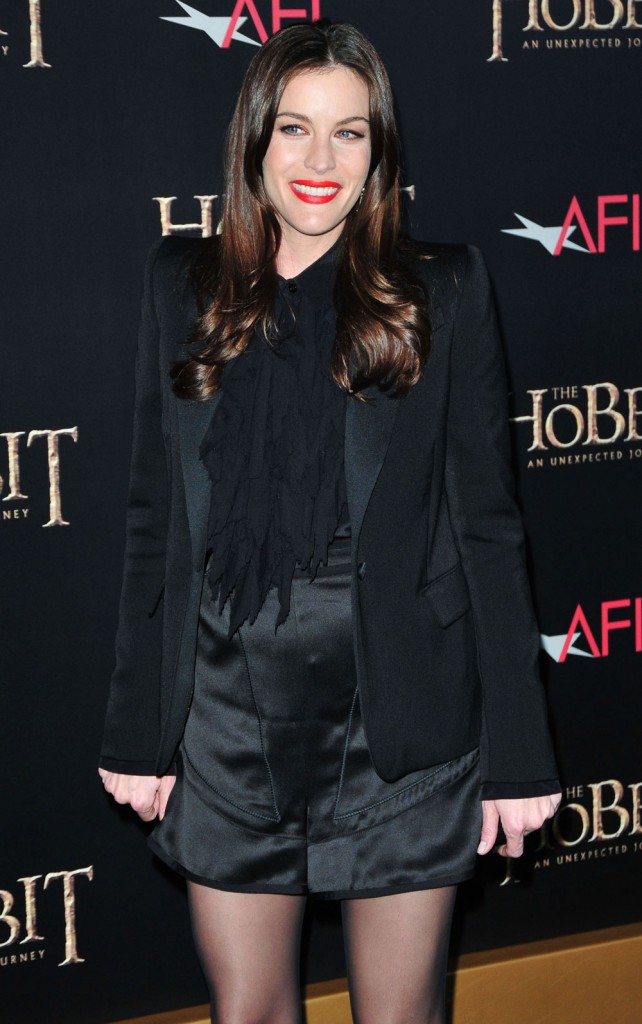 Anyway everyone is focusing on the lovely Liv Tyler at the premiere, which is understandable since she's the main female celebrity there. Cate Blanchett didn't show up, but she was at the LA premiere so I'll give her a pass. I would have loved to see her though. I adore Liv, and I'm giving her a pass for this bad outfit since she makes up for it by being Liv. She's like Cate Blanchett to me in that way (not that she's on the same level as Blanchett acting-wise, and I'm hoping I don't offend Blanchett superfans with this declaration). Liv can wear a weird short satin skirt, a bizarre tattered ruffle shirt, a formal jacket, black pantyhose and some super fug red bow heels and not look awful. She's wearing open-toed shoes with pantyhose, and you don't do that Liv! Just no. I do like how she matched her lipstick to her shoes though. She's so gorgeous. I don't have a designer ID on that outfit but I'm betting Stella McCartney is involved somehow.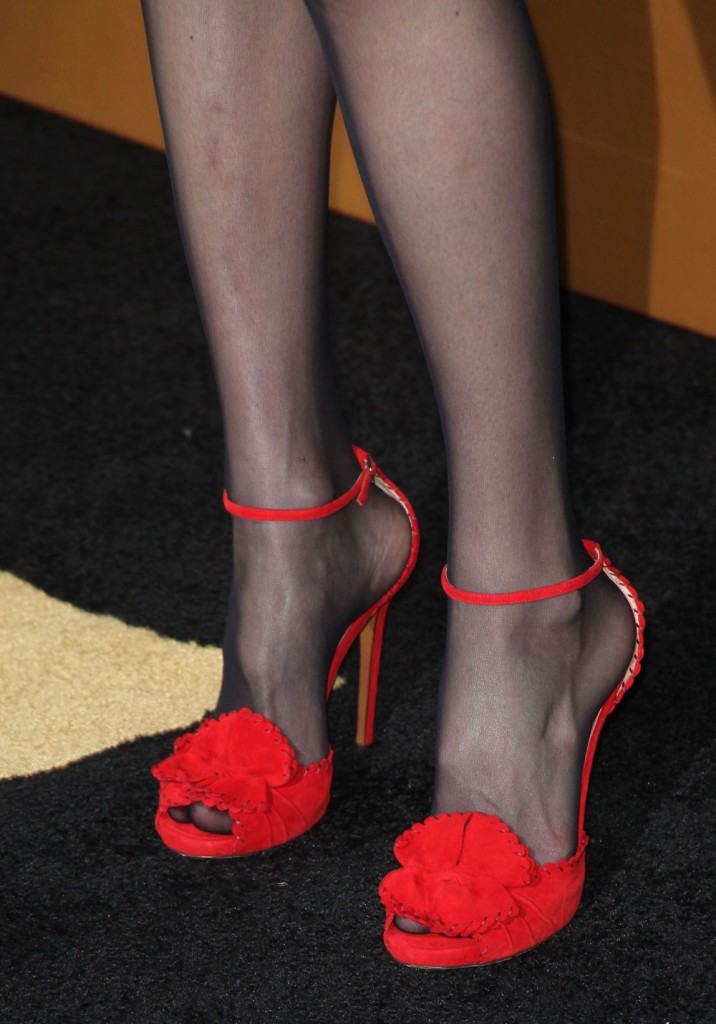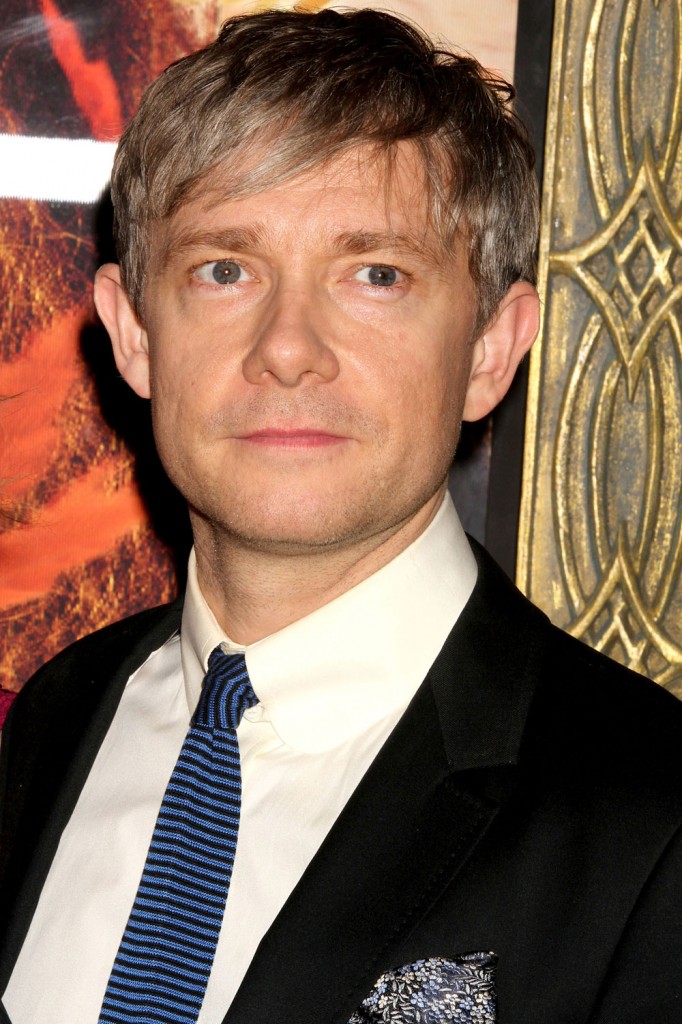 Also there was star Martin Freeman. He is so wonderful in Sherlock. I hope this is his big breakout role and that he's cast in more movies now. I really adore him.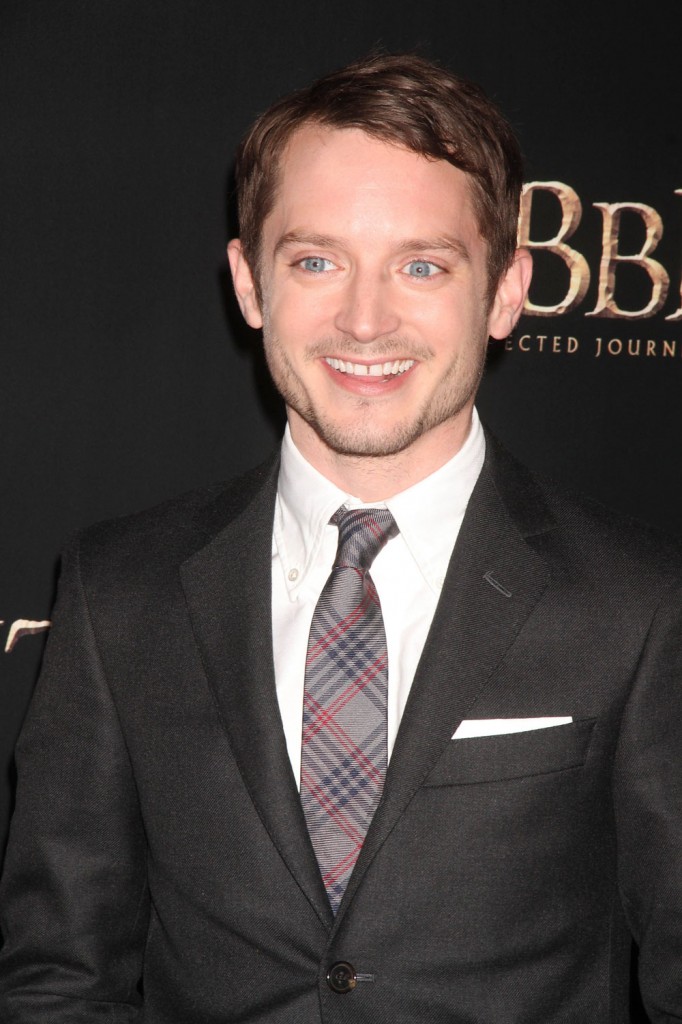 Elijah Wood looking like a cutie.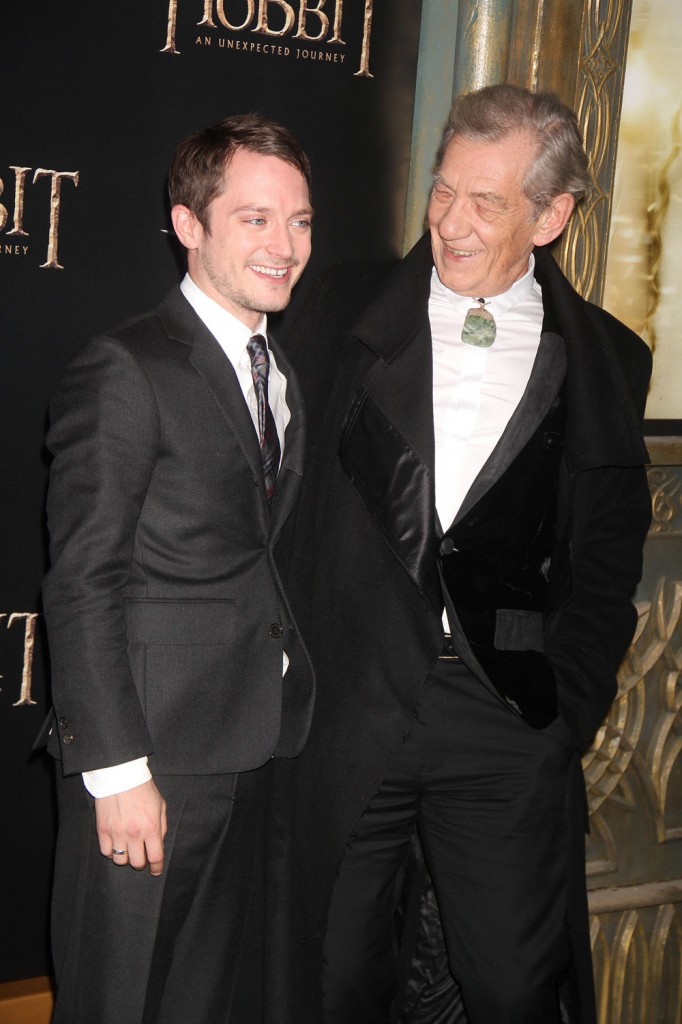 Sir Ian McKellen hugging Elijah. You shall not pass!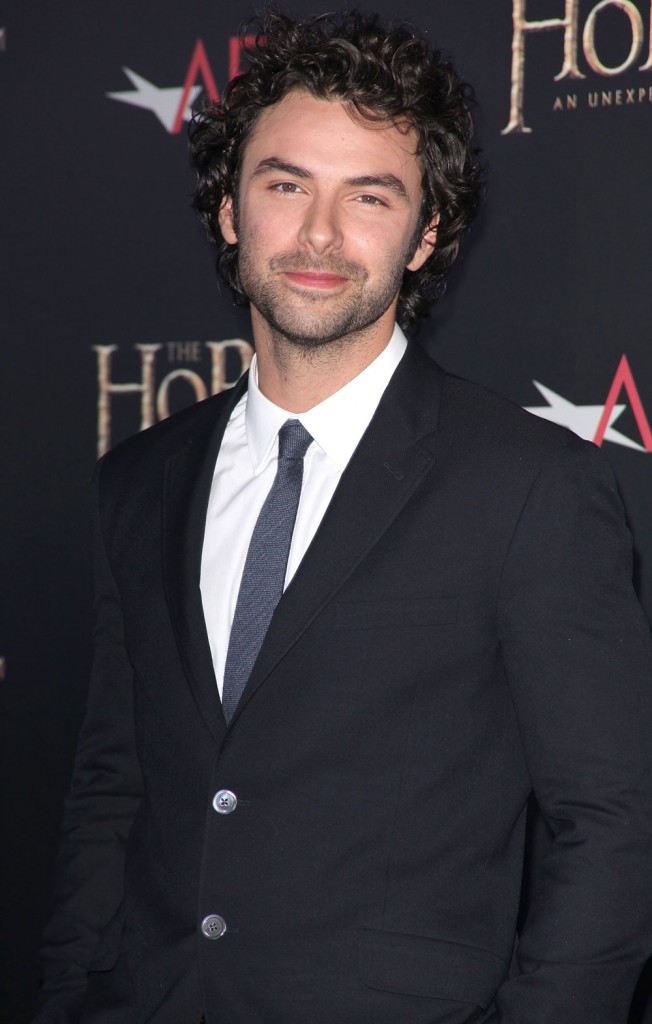 Aidan Turner. I haven't heard much about him but I guess he's a 29 year-old Irish actor. He's playing a Hobbit dwarf named "Kili." Very hot.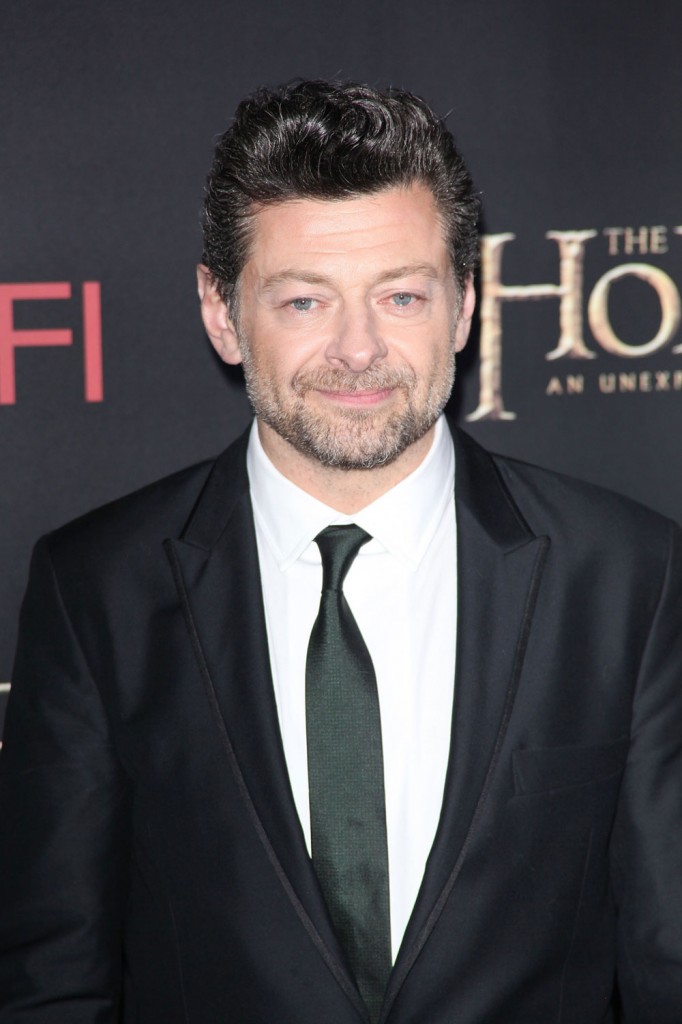 Gollum himself, Andy Serkis. I heard him explain that he got the inspiration for his character's voice by hearing his cat cough up a hairball.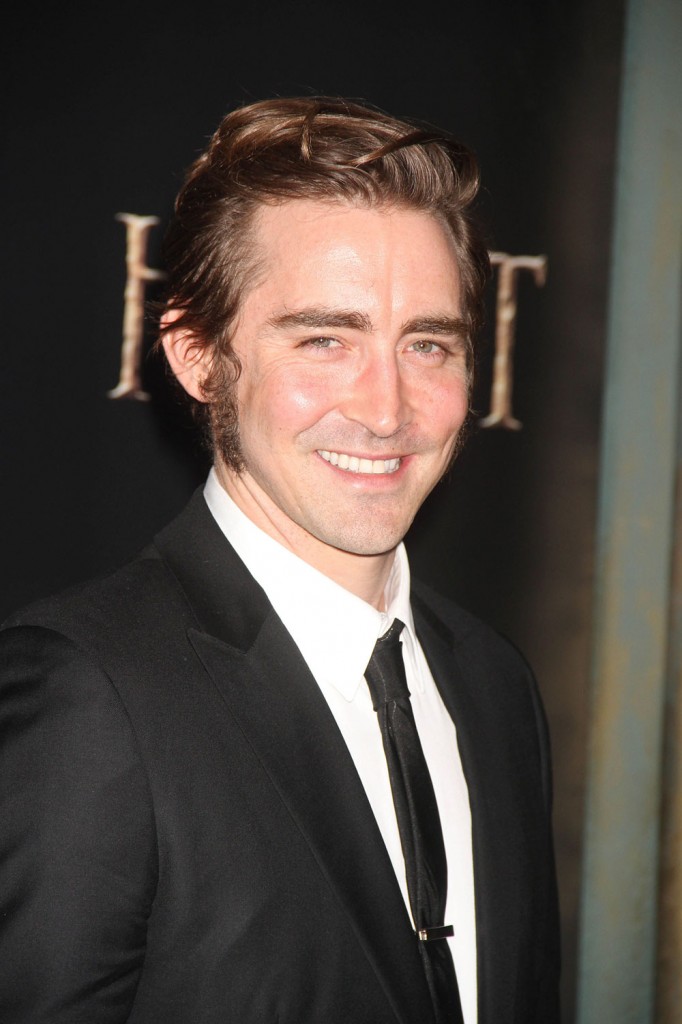 Lee Pace, he plays Thranduil. I love his sideburns!
Update: Richard Armitage, by request!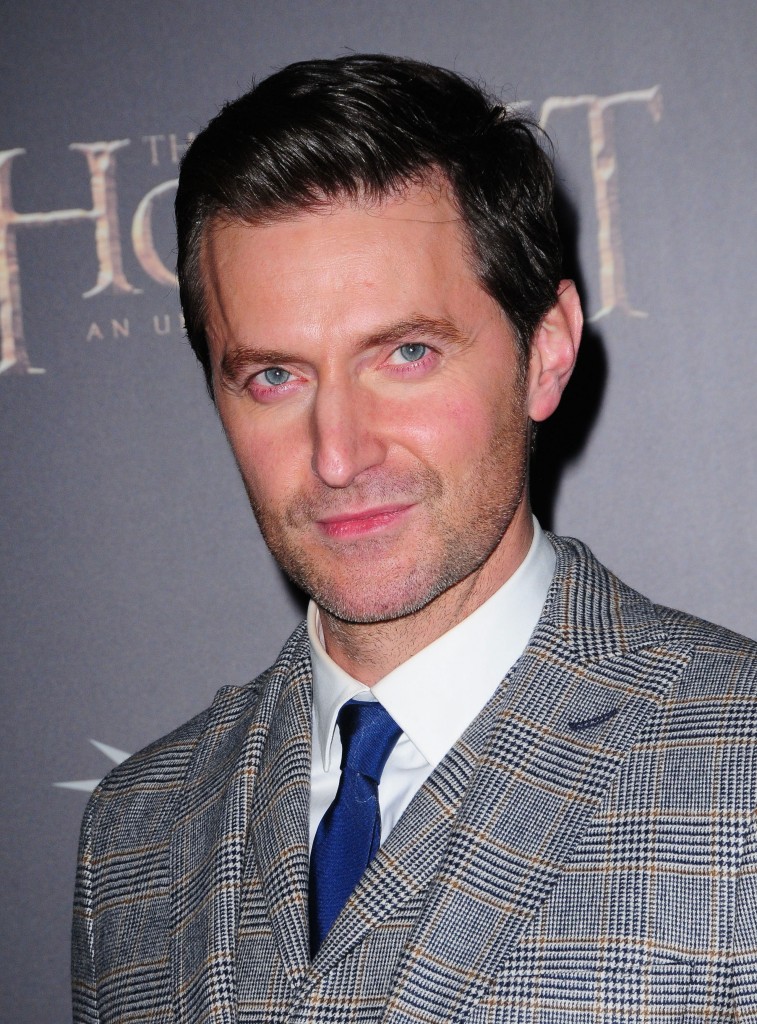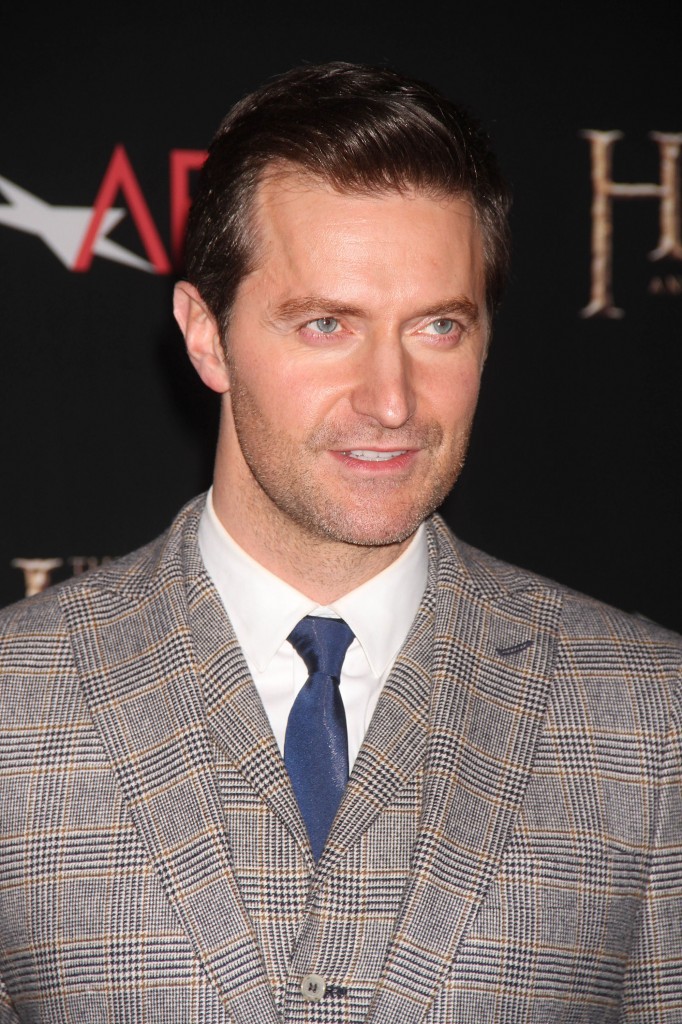 Update 2: Ooh VH1 morning buzz just sent us a link to an awesome interview with all of the dwarves from The Hobbit, in which they answer questions in rapid-fire. This was so much fun I had to embed it! Standouts: Graham McTavish and Dean O'Gorman.
Photo credit: FameFlynet and WENN.com