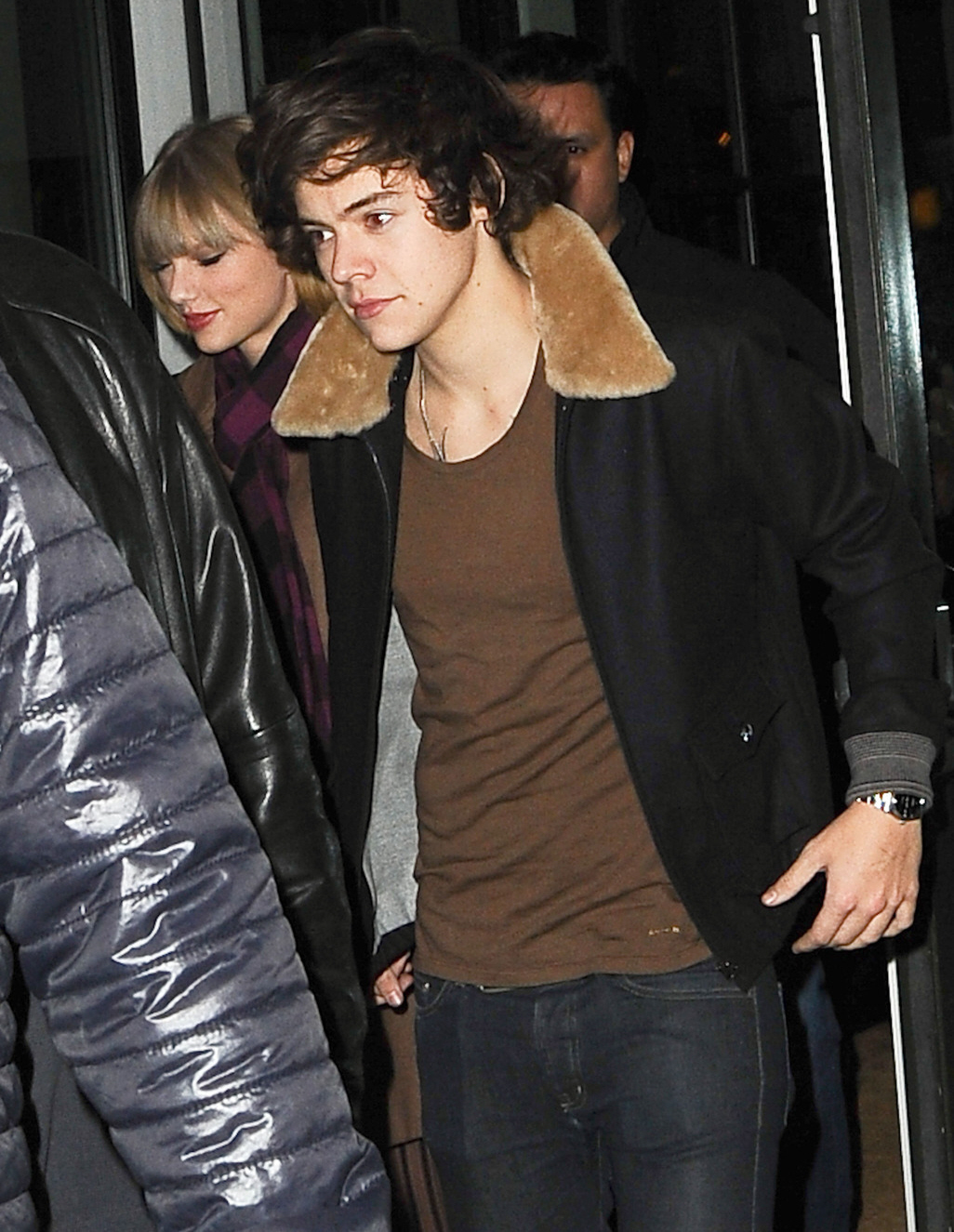 These are some new photos of Taylor Swift and Harry Styles last night in NYC. They went out to dinner with Dianna Agron, Emma Stone and lots of other people, and when Harry and Swifty left the restaurant together, they were pretty much swarmed. They were holding hands at one point, but we don't have those pics – you can see them here. I've barely paid attention to the rumors that Harry might be gay and Swifty might be his beard… but really? Are there people who really think that? I think Swifty might have done some bearding in the past, but I don't think that's the case with Harry. I think they're hittin' it. And I think it's going to be a mess too.
Their romance is heating up! New couple Taylor Swift and One Direction's Harry Styles stepped out at New York's Crosby Hotel on Thursday night to celebrate a friend's birthday – and get in a little PDA of their own.

Joined by Dianna Agron, Emma Stone and about a dozen guests, Swift, 22, dressed demurely in black, and Styles, 18, watched as a cake was served and helped to sing along to "Happy Birthday" at the hotel's Crosby Bar.

"Taylor and Harry [were] being very smoochie," a source at the party told PEOPLE. "They definitely [looked] like a couple."

According to the source, Swift (who is up for three Grammys) and Styles held hands and he seemed "really protective of her" and kept his arm around her during the party.

They shared plenty of kisses, too, and didn't seem to mind if anyone saw. Says the source: "They're not trying to hide it. The bar was packed."

Their outing marks a string of get-togethers in New York City over the past week.

On Sunday they visited the Central Park Zoo together. And on Monday, Swift attended a Madison Square Garden show afterparty at the Hudson Hotel for Styles' band, One Direction, where the couple joined for a karaoke duet of a Backstreet Boys song. Swift later sang a One Direction tune, before the couple returned to her hotel around 4 a.m.
Yeah… public makeouts and he's super-protective of his fragile, girly-girl girlfriend because he realizes that she's a delicate princess? Oh, I'm sure Swifty is eating this up! Next he'll buy her a pony or something. No, what's next is that Swifty is going to start looking for homes in London and there will be reports about how she's "sure" Harry is the One and how she wants to have half-English babies and by then the romance will be one month old and he'll dump her.
Also – Swifty covers the new issue of Cosmo UK, but I think the entire thing is a reprint from the American edition of Cosmo. Just FYI, in case you were like "Why isn't Kaiser providing me with up-to-date Swifty news?!?" It's old news!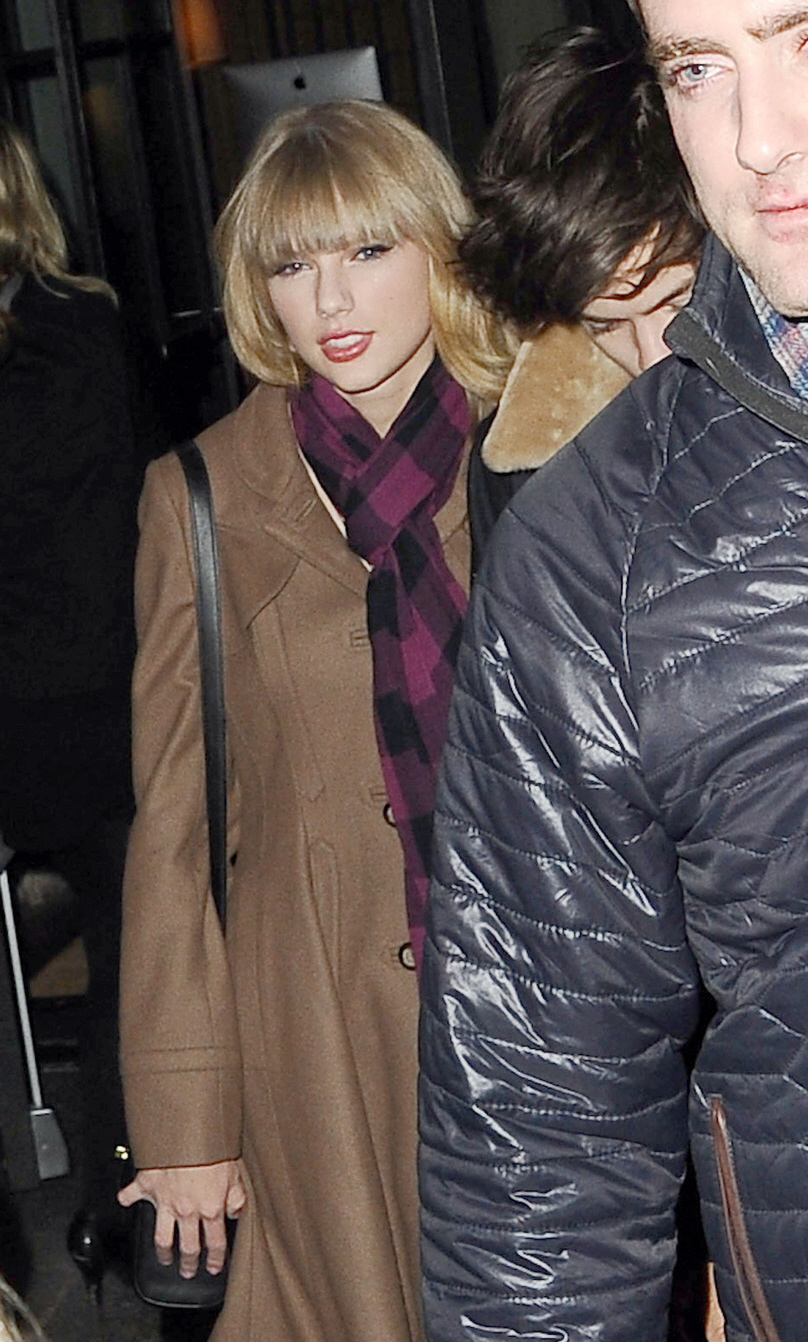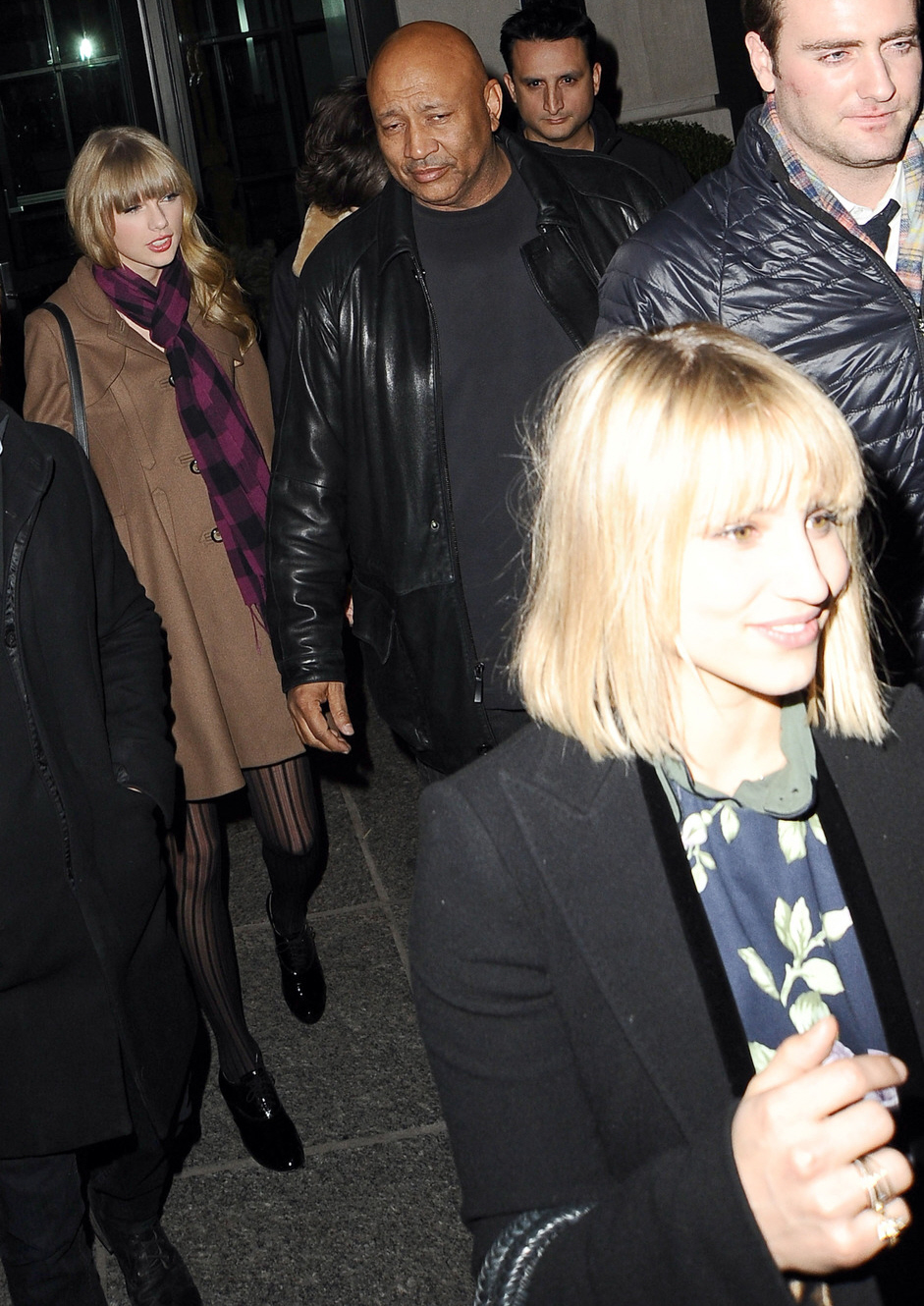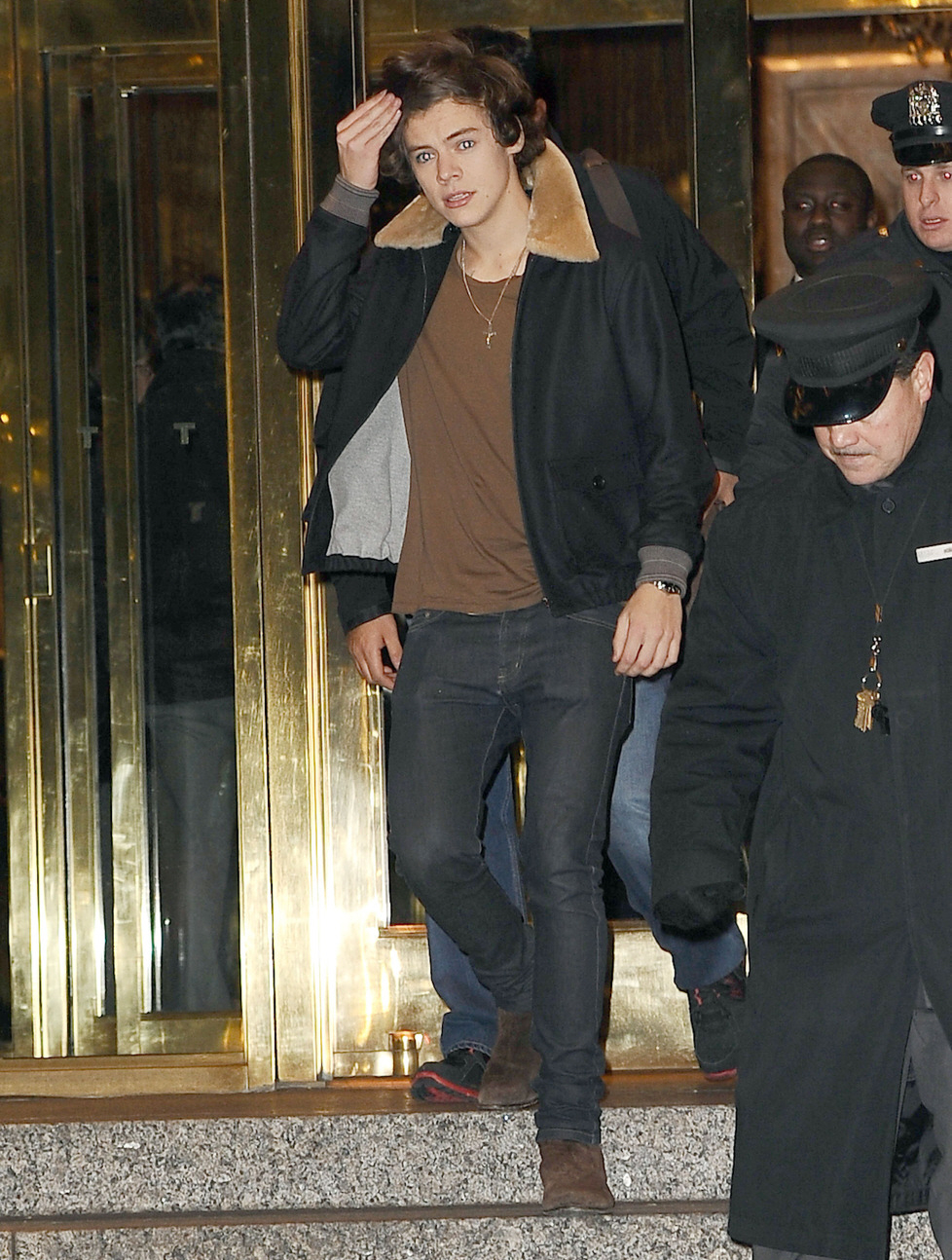 Photos courtesy of Pacific Coast News.