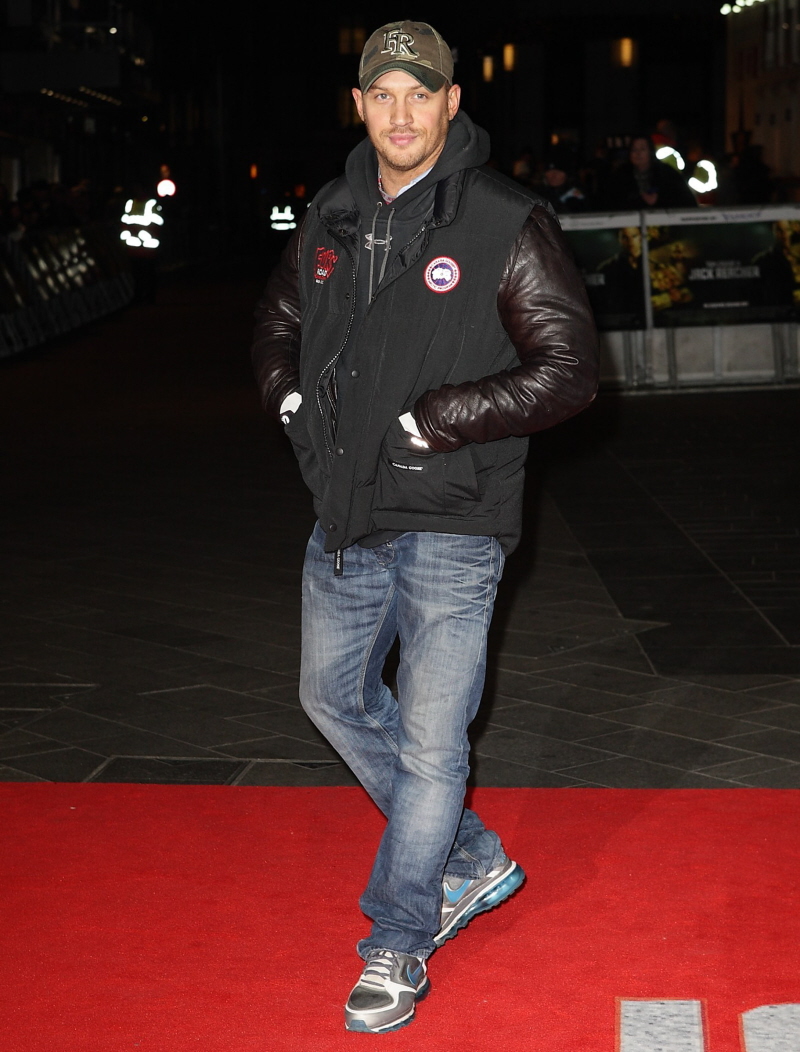 Ahh… hello, my long lost lover. Aren't you excited to see new photos of Tom Hardy? He hasn't been on a red carpet in a while. I missed him. Tom was in London last night for the premiere of Jack Reacher, the film starring Tom Cruise and his fabulous Xenu lifts. Don't worry, y'all – Tom Hardy isn't IN Jack Reacher. I guess he just came to the premiere because he wanted to see the film. I bet Tom Cruise busted something when he saw Hardy on the carpet. "Xenu, Xenu, on the wall, who is the fairest of them all? If you're going to say 'Tom Hardy' you can STFU!!" In reality, though, I kind of wonder if Cruise didn't personally invite Hardy to the premiere. Just because Cruise likes a pretty mouth.
Anyway… now that I've filled your head with creepy Xenu imagery, can I just say? I hate Tom Hardy's outfit, I dislike the way he's standing, and he looks like a scuzzy lumberjack. But, as always, I would still hit it. Up and down. Now, would I spank it? Yes. I would. Would I slap it up, flip it, rub it down? OH NO. Bel Biv DeVoe.
So, I guess Hardy is done with Mad Max? It felt like they were filming that for the better part of six months in Africa. Which is why the distinct lack of Hardy for the last half of the year. So what's next for Hardy? He's just been confirmed for a video game adaptation. They're going to be making a movie based on the game Tom Clancy's Splinter Cell (the film will just be called Splinter Cell). I guess he'll be playing a spy or an assassin or something. The deal is already being compared to Michael Fassbender's Assassin's Creed deal, and it's possible the two films could be going head-to-head.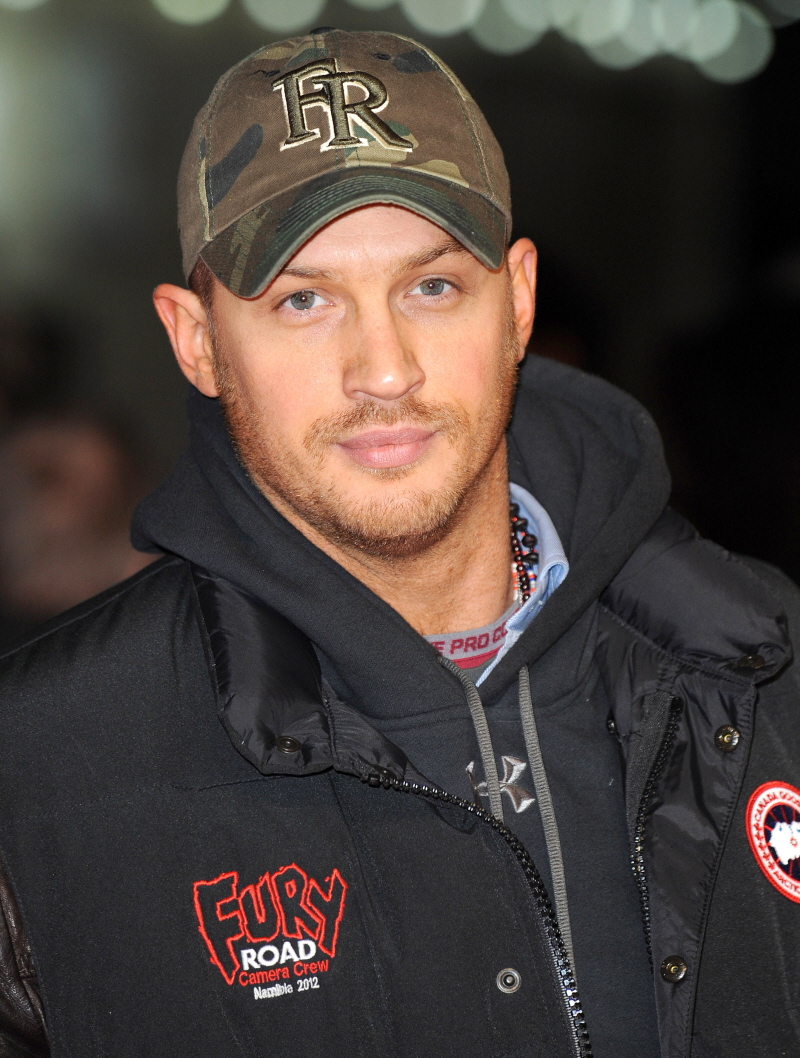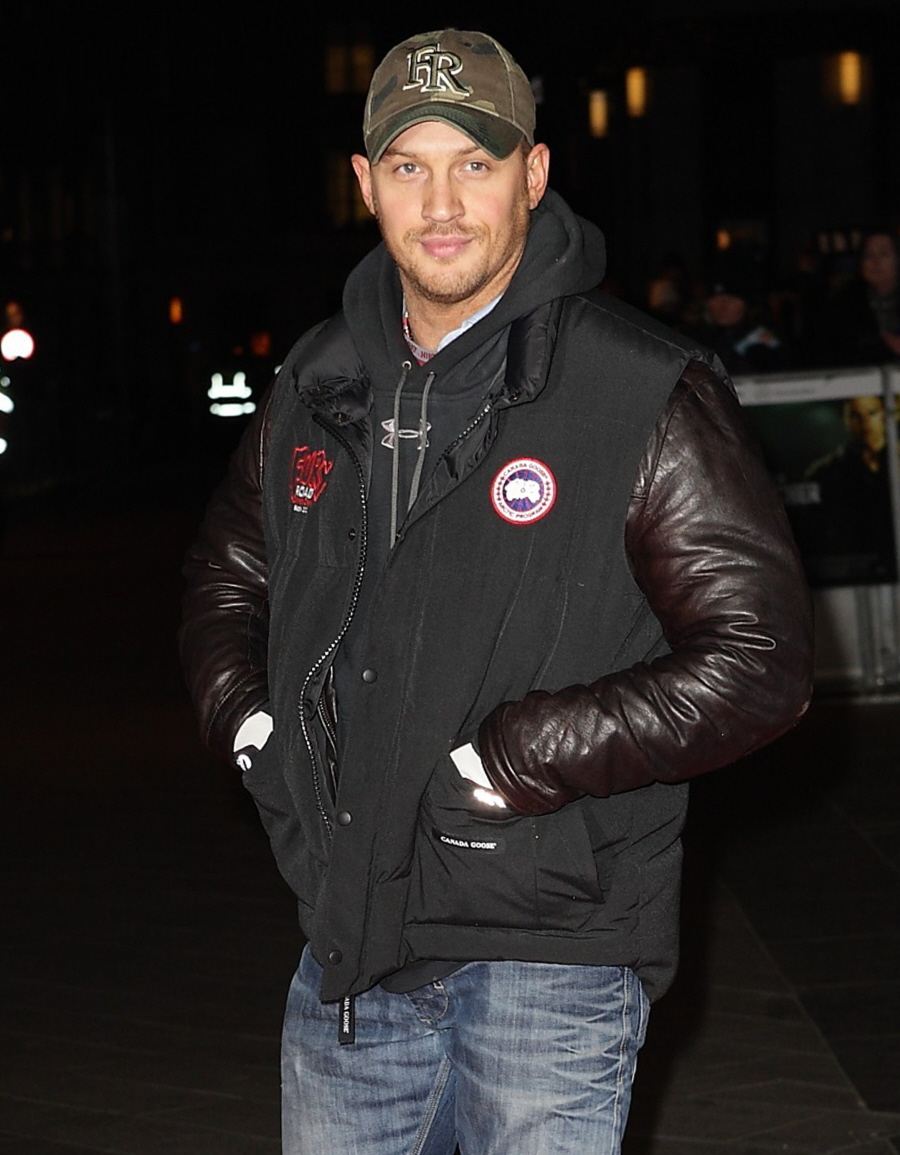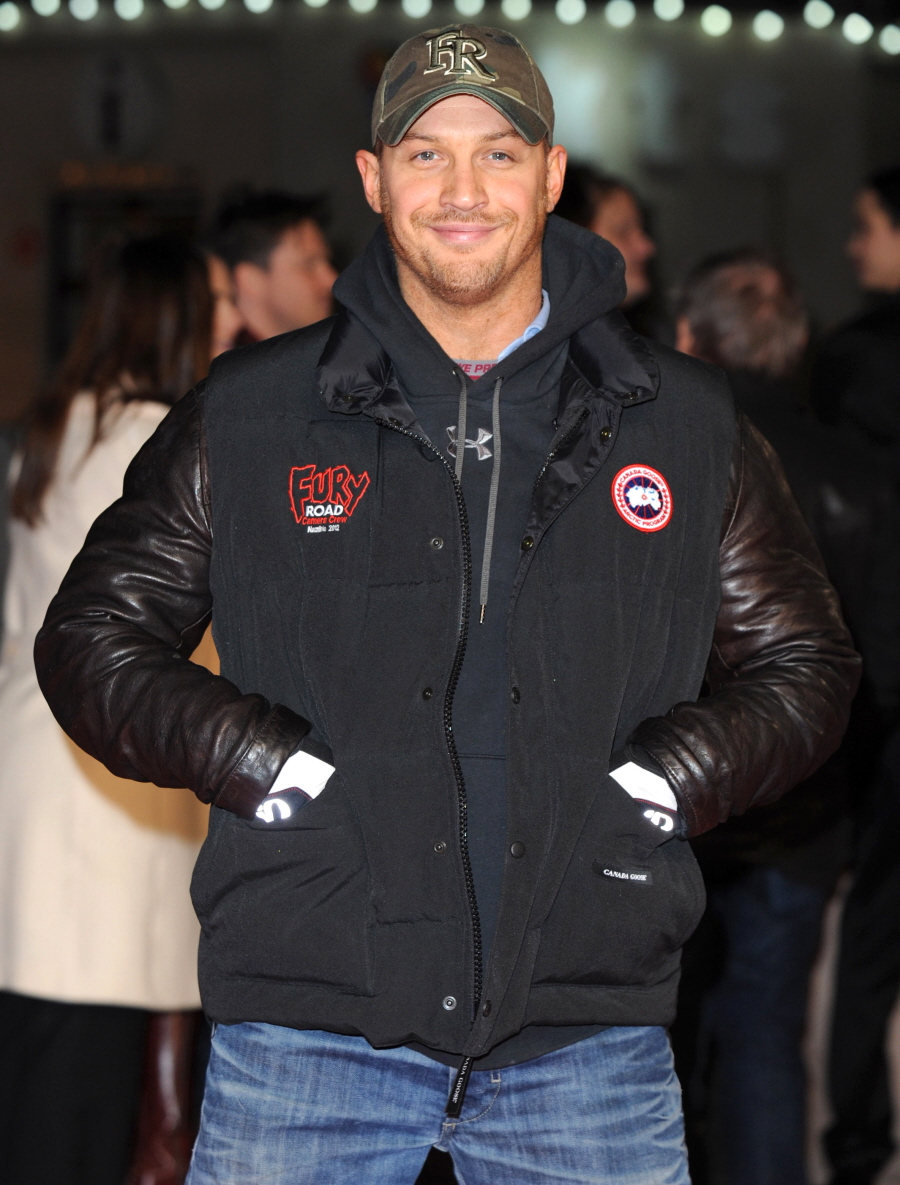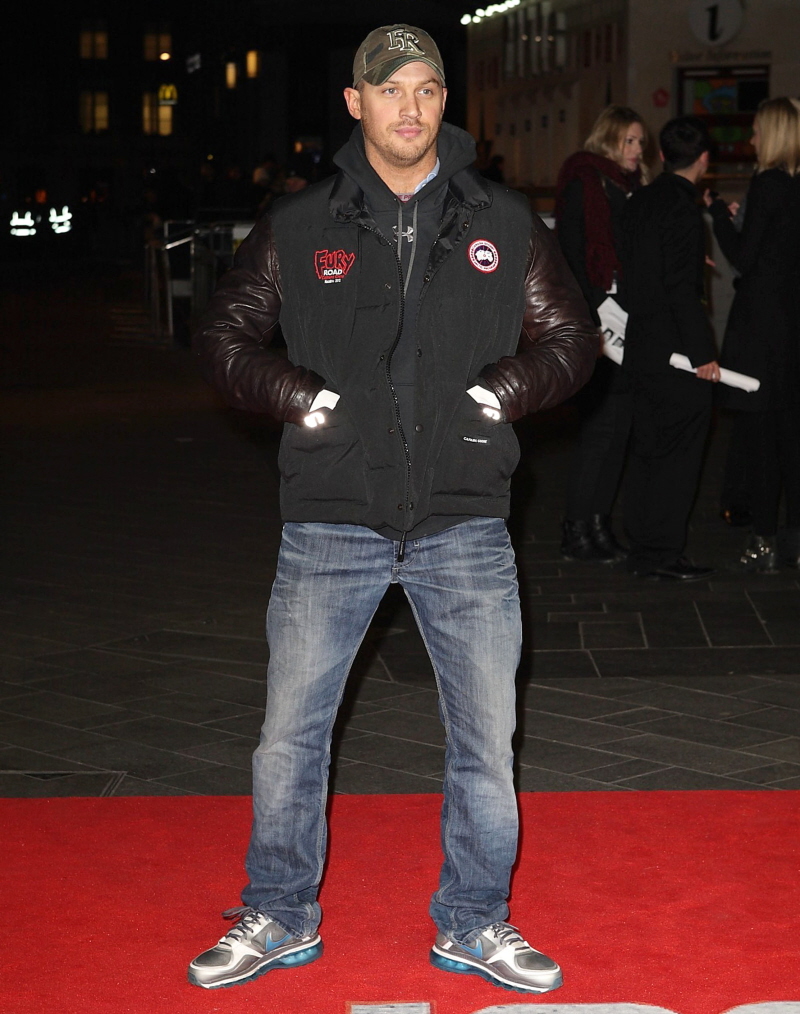 Photos courtesy of Fame/Flynet.