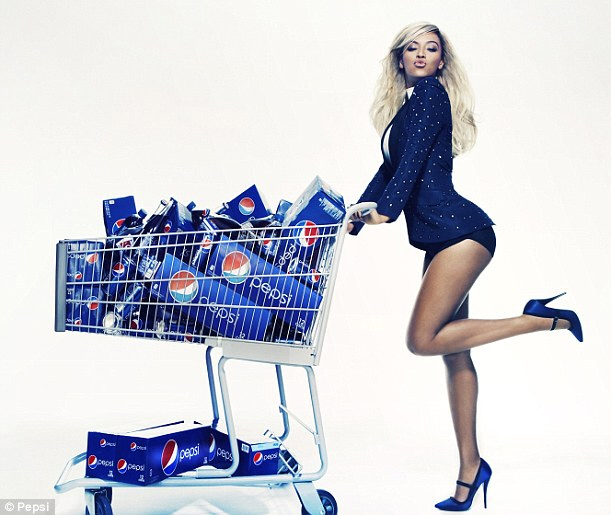 In the history of endorsement deals, this is one of the biggest. Beyonce and Pepsi have just inked a deal that will see Pepsi paying Beyonce $50 million for the honor of being associated with her. The New York Times has an epic story about the endorsement deal, but don't come out of it thinking that this is just a straight-up endorsement thing – Pepsi and Beyonce are going to be synonymous by the end of 2013, I think.
FOR its campaign with Beyoncé next year, Pepsi doesn't just want to sign up the telegenic pop star for another TV commercial. It also wants to get into the Beyoncé business. In an expansion of the recent marketing experiments that have brought PepsiCo ever closer to the music industry, the company has embarked on a hybrid project with Beyoncé that will include standard advertising like commercials as well as a multimillion-dollar fund to support the singer's chosen creative projects.

"Pepsi embraces creativity and understands that artists evolve," Beyoncé said in a statement. "As a businesswoman, this allows me to work with a lifestyle brand with no compromise and without sacrificing my creativity."

The campaign will coincide with a blitz of promotion for her next album, which has no title or release date so far but is expected in 2013. Sometime after she performs at the Super Bowl halftime show on Feb. 3 (also sponsored by Pepsi), Beyoncé will appear in a new TV ad — her fifth for the soft drink since 2002 — and her face will be on a limited-edition line of soda cans.

The less conventional aspects of the deal are meant as collaborative projects that indulge Beyoncé's creative whims, and might well have no explicit connection to Pepsi products. They are still at the brainstorm stage, but could include live events, videos, "a cool photo shoot" or almost anything else, said Lee Anne Callahan-Longo, the general manager of Parkwood Entertainment, Beyoncé's company.
The NYT piece goes on to talk about synergy and vertical integration, only those words have been replaced by other terms like a "transactional deal to a mutually beneficial collaboration" and "massive disruptions in music industry… as an opportunity for Pepsi." I mean… sure. I'm no longer concerned about what artists are "selling out" and what artists are "keeping it real." The only time I think about that is when artists try to push an image of themselves as super-authentic and non-corporate when in reality they are the biggest shill and sell-out ever. Beyonce is walking a fine line, but this doesn't annoy me as much as I'm sure it will annoy others. Bey has always done endorsements, and it's fine. It doesn't affect her "creativity". It only affects her fat bank accounts.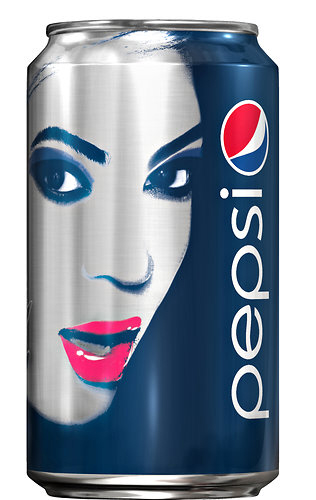 Some pics of Bey at Art Basel: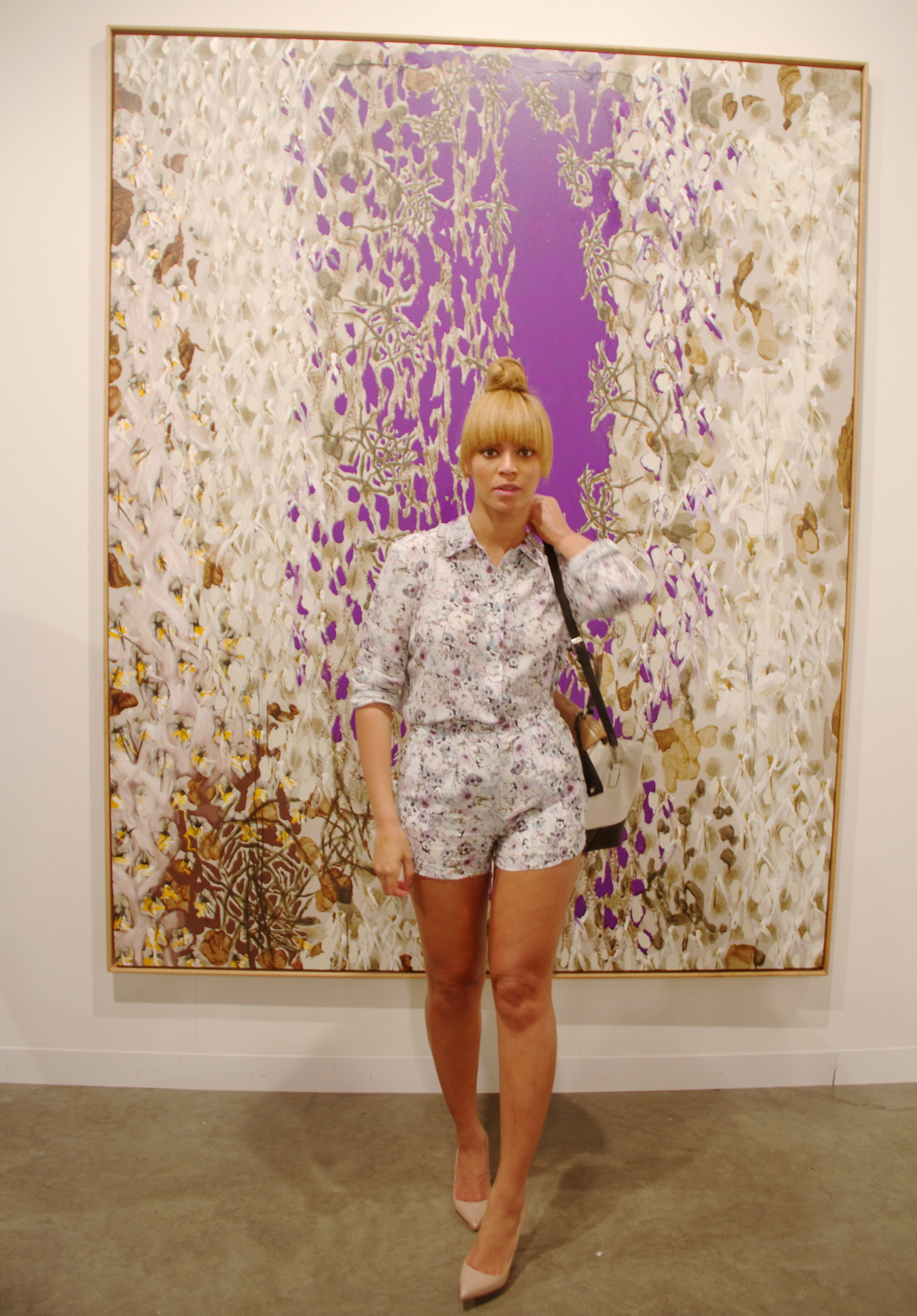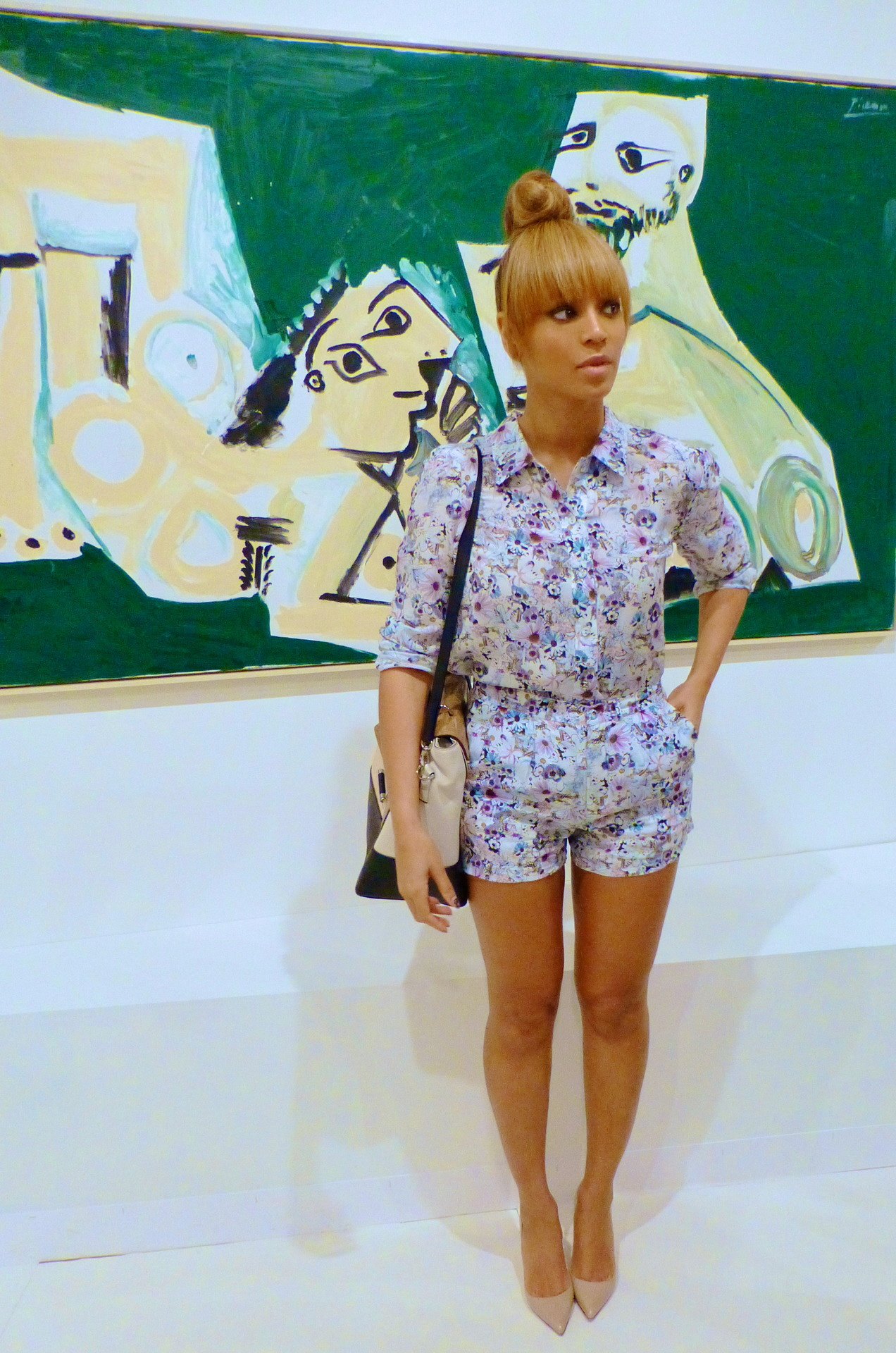 Photos courtesy of Beyonce's Tumblr, additional images courtesy of Pepsi.