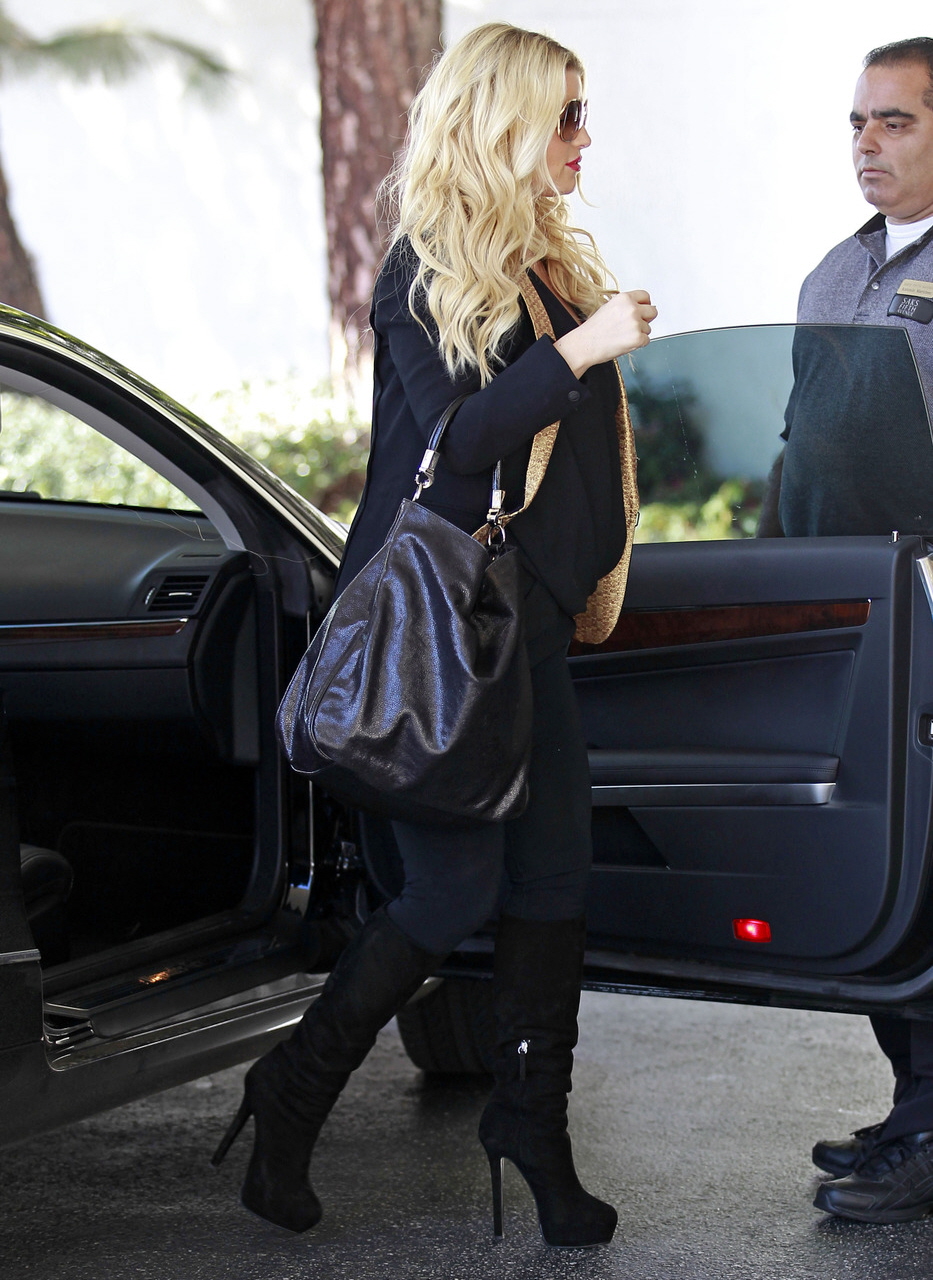 Jessica Simpson is definitely pregnant again. No, there still hasn't been a solid confirmation, but I definitely think that Jessica would have come out and denied Us Weekly's cover story by now if the story was false. Plus, there's the little fact of these new photos of Jess. She was spotted out and about in Beverly Hills yesterday, doing some Christmas shopping with her former assistant Cacee Cobb. Note the profile shot in particular – that's not ALL fabric, you know? Even if Jessica is only 9 or 10 weeks along, it makes sense that she's already showing a little bit. It was the same for her first pregnancy too. Jessica just has one of those bodies – she starts showing early.
With the holidays nigh, an unexpected second pregnancy isn't going to prevent Jessica Simpson from partaking in one of her favorite pastimes: Shopping! On Monday Dec. 10, the pregnant-again star, 31, was photographed picking up some wares at a Saks Fifth Avenue in Beverly Hills with one of her closest pals and former assistant, Cacee Cobb.

Clutching a shopping bag (adorned with seasonal-appropriate snowflakes) from the high-end chain, the Fashion Star mentor looked more radiant and glamorous than ever: Wearing oversized tinted sunglasses, bright-red lipstick, tight black top and pants, a black blazer with gold trim — and stiletto boots!

The high heels should come as no surprise. While pregnant with her first child, daughter Maxwell, 7 months, the style mogul joked (optimistically!) that she'd deliver her baby in four-inch YSL heels. Alas, the star eventually cried mercy in the late stages of pregnancy number one — giving up her beloved heels for flip-flops.

Nearly two weeks after Us Weekly broke news of Simpson's second pregnancy, the star has remained mum on the subject. (Her rep had no comment.)

Just before Thanksgiving, Simpson (engaged to Eric Johnson for over two years) sounded tellingly philosophical, retweeting a quote on Twitter.

"Eventually all things fall into place. Until then, laugh at the confusion, live for the moments, and know everything happens for a reason," the tweet said.

Regardless, a source close to Simpson told Us Weekly that the singer "loves being a mom…She really is overjoyed."
I really am happy for Jessica. I mean, I think it's really funny that she basically got pregnant again ("accidentally") so she could get off of her Weight Watchers diet. But I'm happy for her too, because I think she enjoys being a mom and despite his K-Fed-y status, I believe Eric Johnson is enjoying fatherhood too.
Two things: I still don't really know if Jessica and Eric will end up getting married before she gives birth again. I don't see why it would be a big deal this time around, but I can also see how Jessica might feel like "sooner is better than later." If it happens, I'm thinking a "surprise" Christmas or New Year's wedding? Either that or a destination wedding for Valentine's Day. Last thing: Jessica is probably not much further along than Duchess Kate. Isn't that amazing?!? Jessica and Kate could conceivably give birth within days of each other.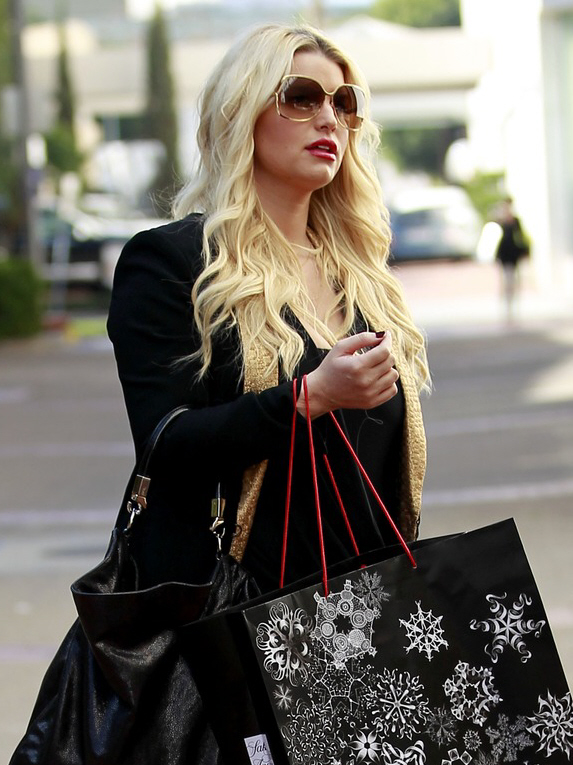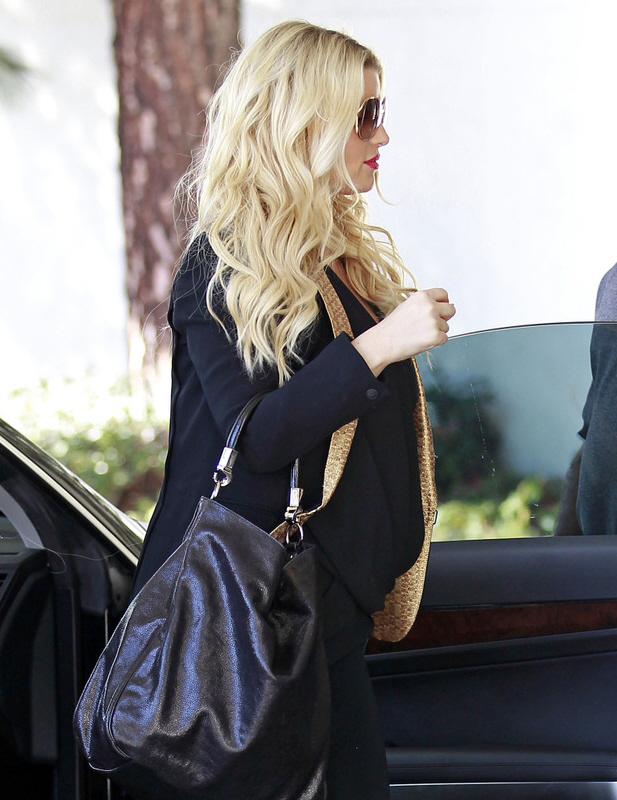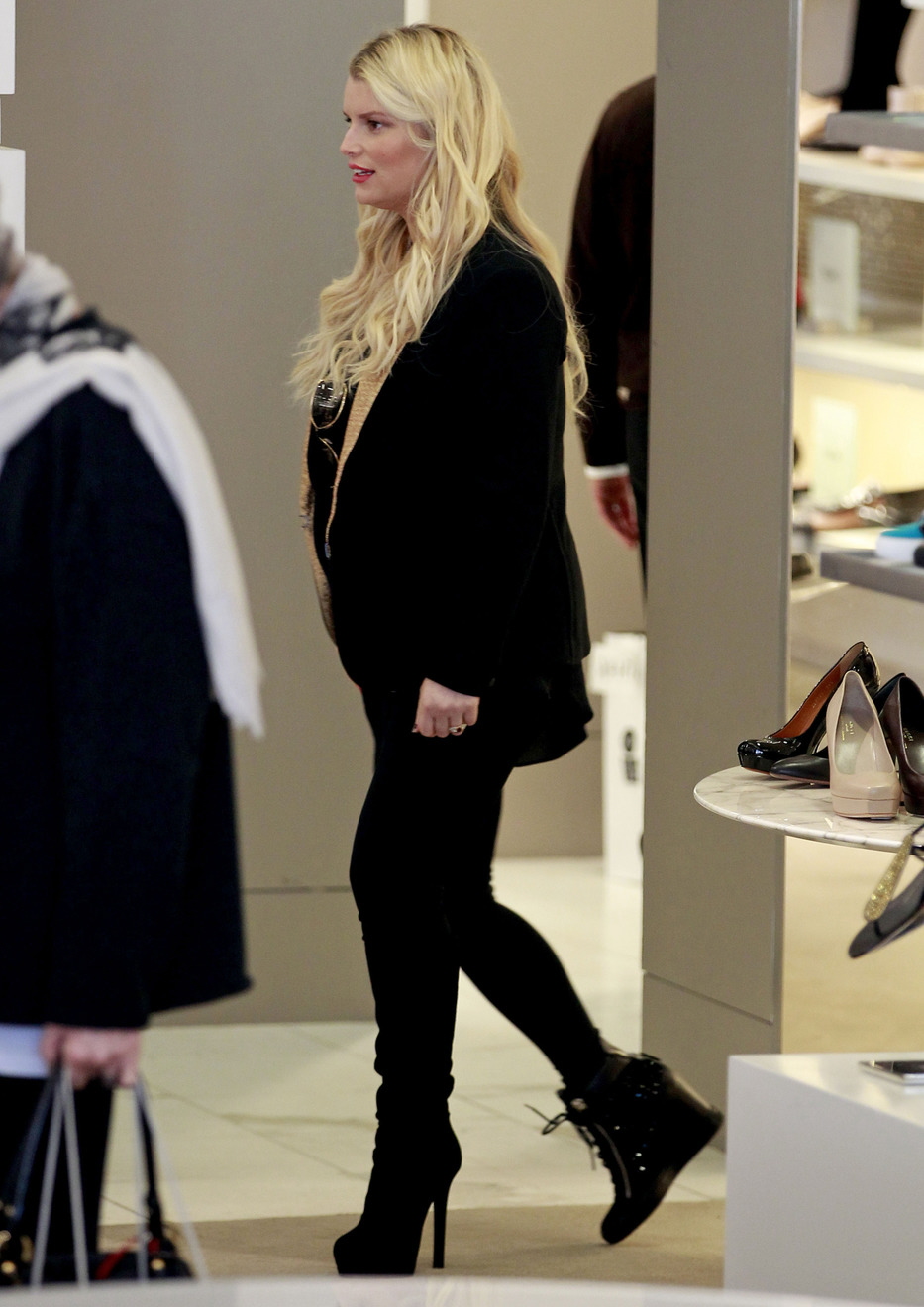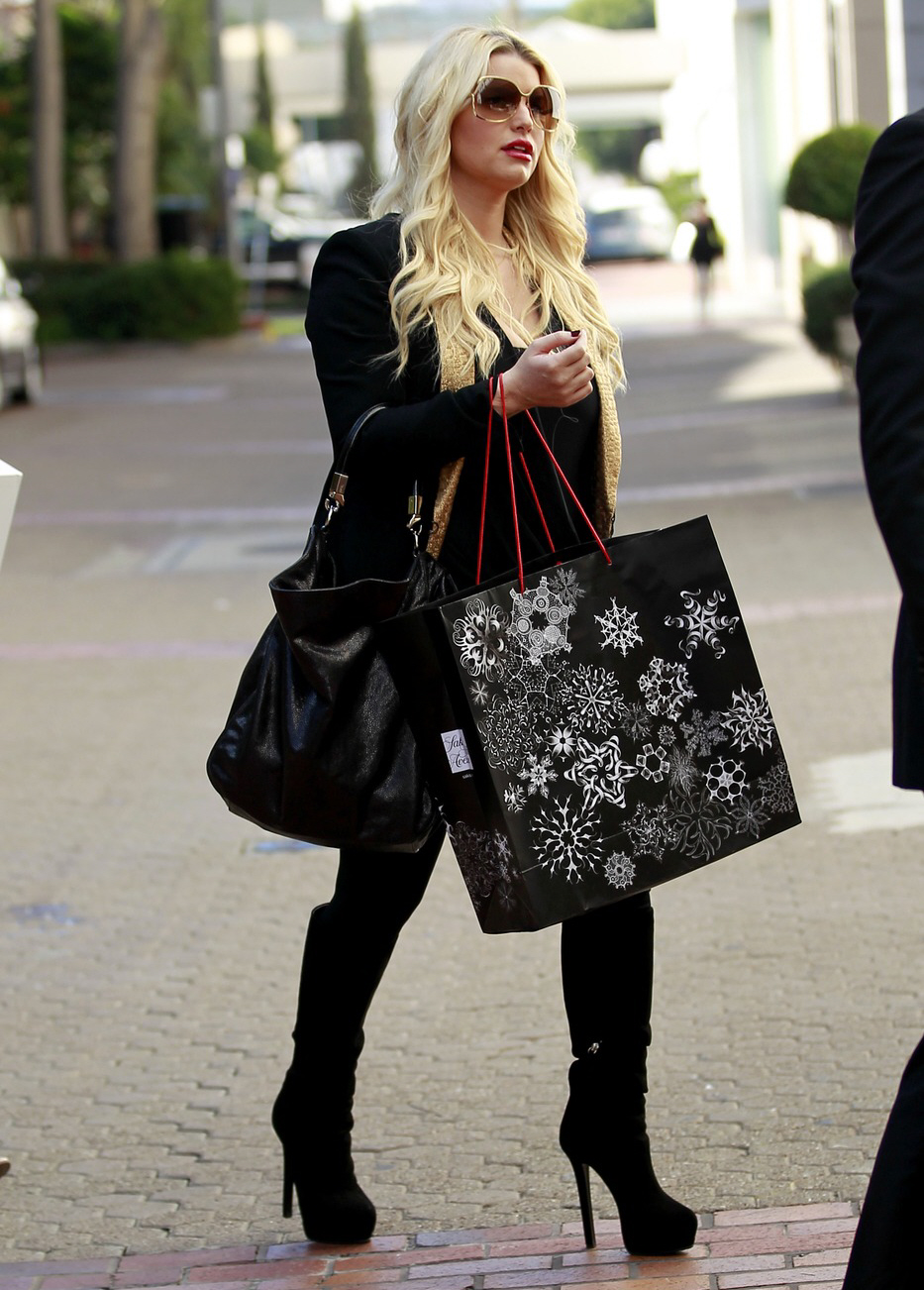 Photos courtesy of Pacific Coast News.