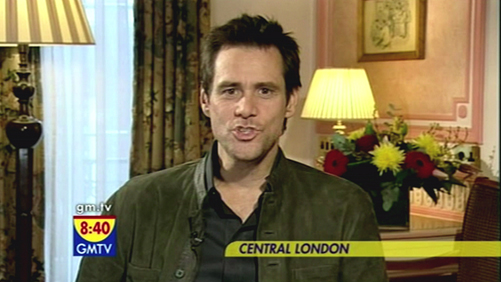 - Jim Carrey also has a problem with antidepressants [In Case You Didn't Know]
- Jennifer Lopez is starring in another cheesy romantic comedy [Dlisted]
- Stills from Guy Ritchie's upcoming "Sherlock Holmes" film [Lainey Gossip]
- No Governor Tim McGraw any time soon [PopEater]
- Usher to let teen contest winner direct his new video [Bossip]
- Paris and Benji party together at Dolce & Gabbana [Fafarazzi]
- "Nothing Like the Holidays" review [Pajiba]
- Kellie Pickler is off to visit the troops [I'm Not Obsessed]
- Beautiful Padma Lakshmi at the premiere of Valkyrie in New York [Celebslam]
- Rumer Willis has had quite the makeover [Websters is my Bitch]
- Random celeb photos [Crazy Days and Nights]
- Ryan Phillippe is spending Christmas in Australia with Abbie Cornish [PopSugar]
- Hugh Hefner's new girlfriend Dasha Astafieva wears a very NSFW dress [I Don't Like You In That Way]
- The 'Melrose Place' spin off is really happening [Socialite's Life]
- David Archuleta is just a little too young to be singing these songs [Just Jared]
- Lindsay Lohan leaves inside jokes for Samantha Ronson on her MySpace blog [The Superficial]
- Danielle Fishel at least has cleavage going for her [Hollywood Tuna]
Note to Commenters: Over the weekend we converted the back end of the site to the latest version of WordPress. For some reason after the update, whenever someone added a smiley to a comment it would get sent to moderation. This was incredibly frustrating and we're very sorry this happened to so many of you. It took us a while to figure this out and in the mean time a lot of comments were delayed. We have disabled the smilies for now and hope this fixes the problem. If not, we'll continue working to try and figure out what's happening.