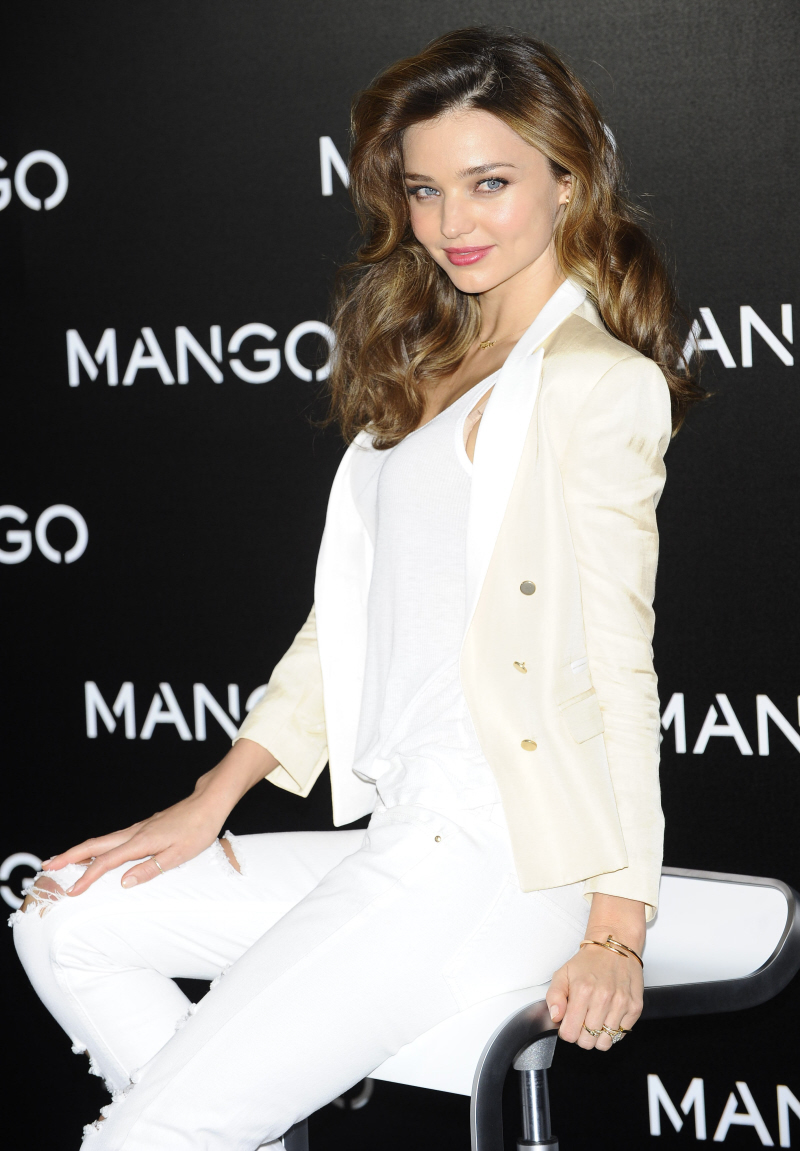 Here are some photos of Miranda Kerr in Madrid where she was being "unveiled" as the new face of Mango. The last time I paid attention to Mango, Scarlett Johansson was their face, and her Mango ads were just terrible and corpsey. But I guess Kate Moss replaced ScarJo, and now Miranda is replacing Moss. The way she's posing and making love to the cameras… it's cracking me up. Miranda is acting like this is the biggest gig of her life! And it's not. Miranda works all the time. So why is she acting so over-the-top for this photocall? Maybe this is just how she sells product, I guess. Also: for a second, I thought Miranda's bust looked bigger, but CB said Miranda is probably just wearing a padded bra, plus she's arching her back in most of these pics.
Meanwhile, there are still lots and lots of rumors about Miranda and Orlanda Bloom and how they might be having some problems. Mostly those rumors are connected to the rumors that Miranda has been getting flirty with Leonardo DiCaprio while Orly is away. So Miranda has spent much of the past week talking about her happy, happy family. Nevermind that she hasn't seen Orly in weeks, I guess.
She's making a list and checking it twice — and some of her gifts are naughty and nice! Supermodel Miranda Kerr is stocking up for the holidays, and she's got a few sexy surprises in store for her loved ones. The Victoria's Secret Angel, 29, recently sat down with Us Weekly's beauty director, Gwen Flamberg, to chat about presents, pampering, and her plans for the holiday with husband Orlando Bloom and son Flynn, 23 months.

Not surprisingly, the brunette beauty's gift list includes several items from Victoria's Secret — including the bejeweled lace-trimmed bra she wore on the runway at the Victoria's Secret Fashion Show. ("This bra is a must-have for every woman!" she says.)

Also on her list? A little piano for Flynn, who recently proved himself to be something of a mini Beethoven at play group.

"There were a whole bunch of different musical instruments around, a whole bunch of toys — different things that he could have gone to — and the first thing he went for was this little piano…and he sat right down and started, like, playing [it]," the proud mom boasted to Us. "It was amazing."

In fact, Kerr said, Flynn has been showing more and more personality — which should make this year's holiday festivities even more exciting.

"Orlando and I don't work over Christmas and the holiday season, so it's really nice for us to be together as a family," the model explained. "And this year, since Flynn is a little bit older, it's going to be so nice to just see the way that he gets excited about Christmas…The wonderful thing is that we're all together."

The Australian-born bombshell loves to cook — and eat! — so she'll be preparing an extra-special holiday meal for her family: slow-roasted chicken with garlic, coconut oil, onion, lemon, and a little turmeric. ("It's probably mine and Flynn's favorite dish," she revealed.)

Kerr also let us in on her recipe for great skin: hydration, organic products, and — her secret ingredient — rose hip oil. "You wake up and your skin is glowing!" she gushed.

Her final tip for staying sexy all winter? "Stay active during this festive season. It's so easy to think, 'Oh, it's too cold to go outside,'" she told Us. "But…just go for a walk with your family. Or turn up the music at home and dance!"
First of all… that roast chicken dish sounds really good. Like, crazy good. I'm so hungry. As for the rest of it… I'm sure Miranda and Orly will spend the holidays together. But will they last another year? It could either way, I think. Either she'll get pregnant again or they'll split up.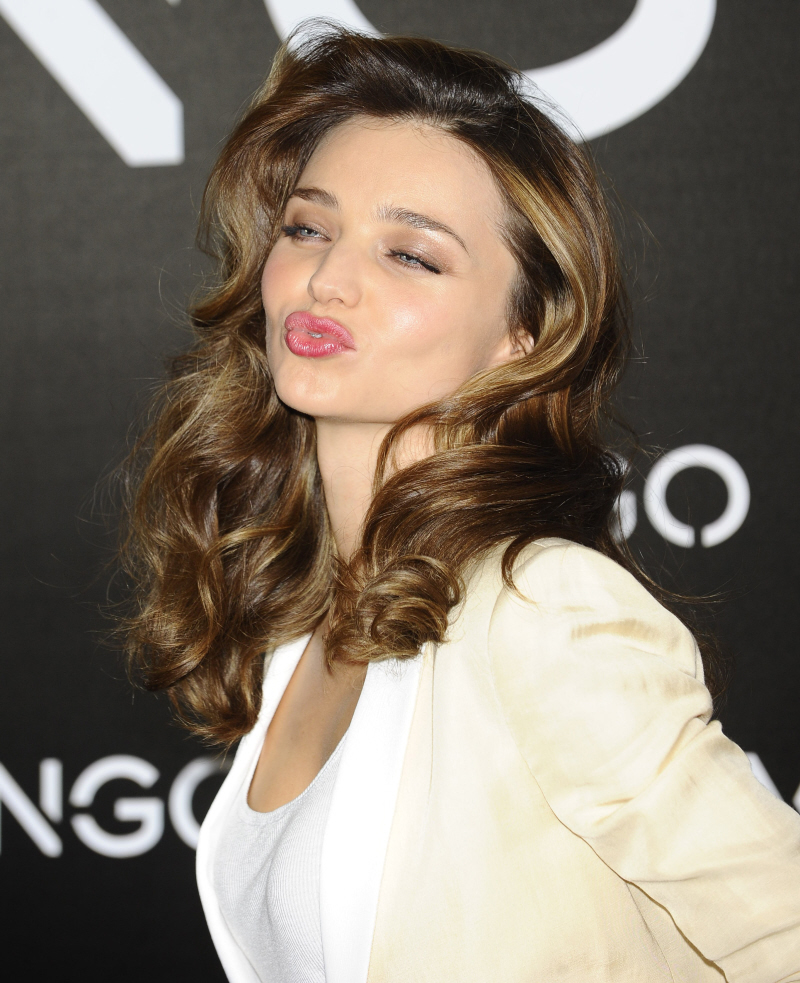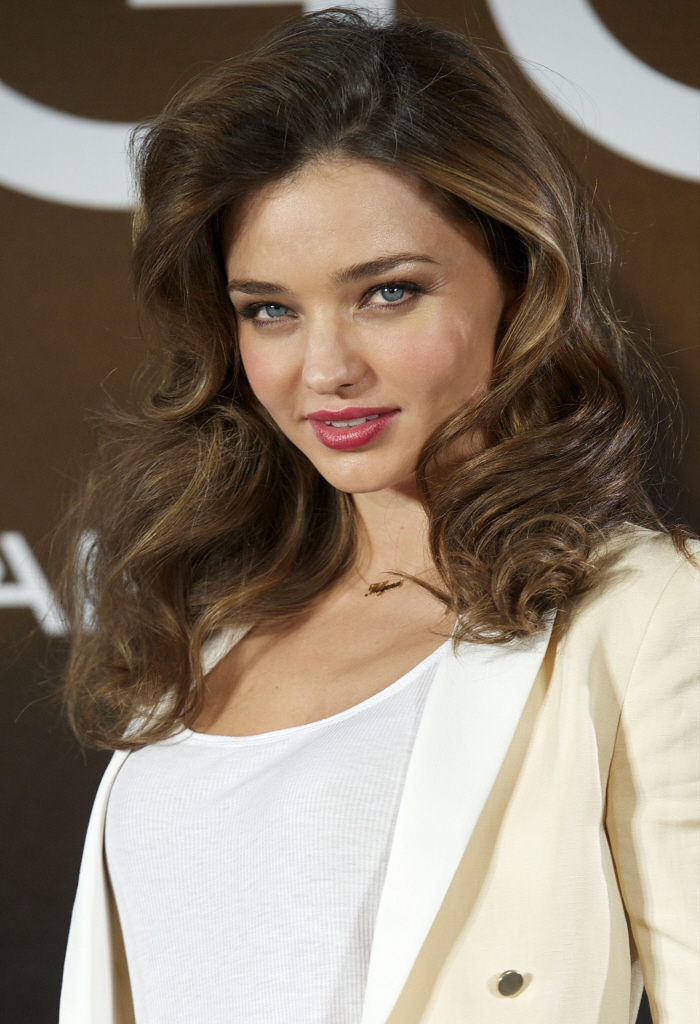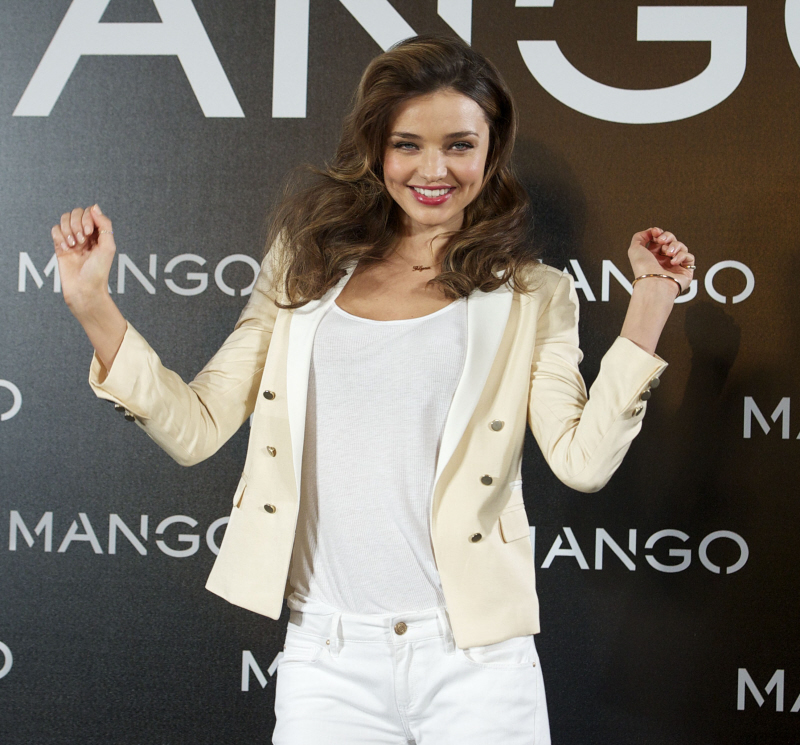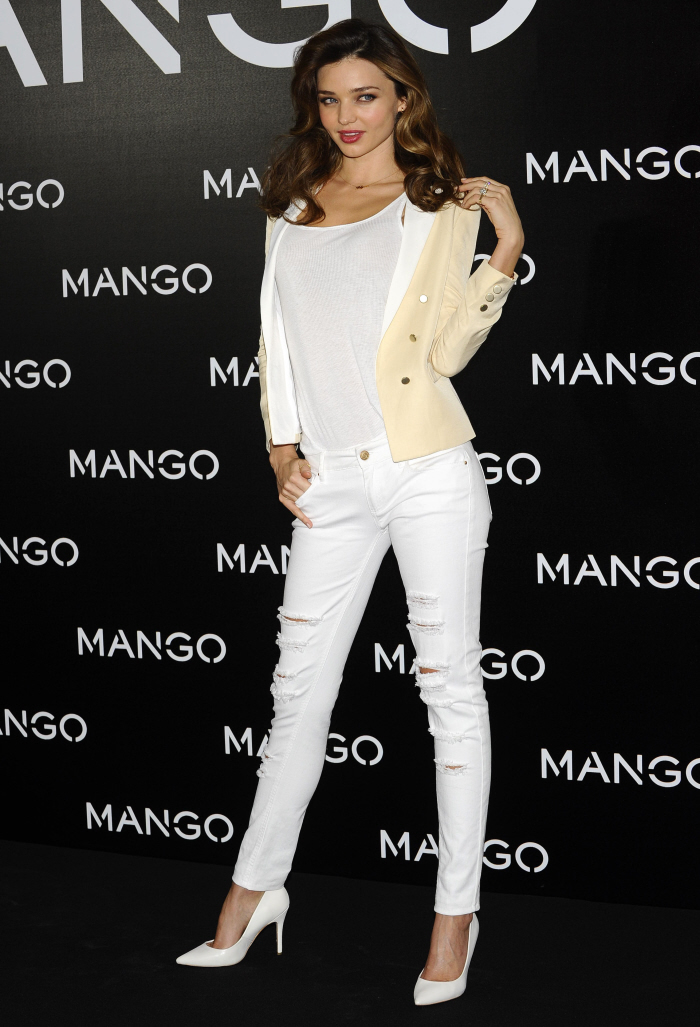 Photos courtesy of WENN.com.