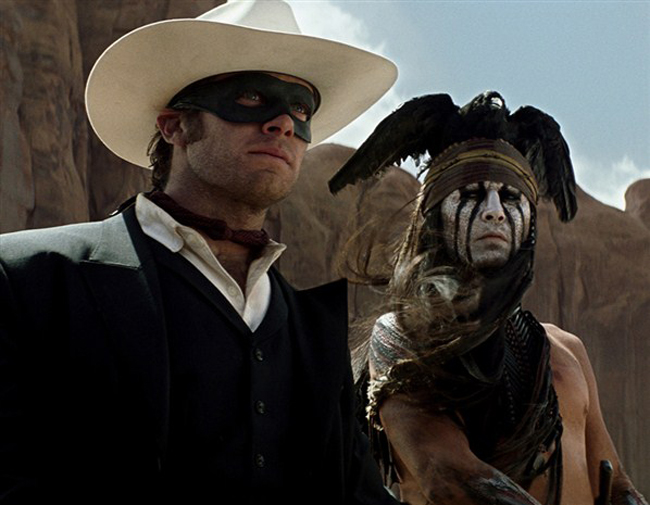 The full-length theatrical trailer for Disney and Gore Verbinski's The Lone Ranger has hit the airwaves, and it's an action-packed doozy that strongly represents the crash-boom ideals of producer Jerry Bruckheimer. This honestly looks like quite the entertaining, popcorn-crunching movie, and I'm sure it will make at least a few million in excess of the the $215 million budget, right? Sure it will.
I agree with Kaiser that the film's teaser trailer came off as a Disney-ified parody as far as Tonto and the Native American experience are concerned. I say that as a (nearly) lifelong resident of Oklahoma, where I have been exposed to a fair amount of Native American culture. However, it's also worth mentioning that I don't have a drop of tribal blood within me, and several tribes have indeed supported Depp's portrayal of Tonto. Even though Johnny has a bit of (assumed) Cherokee blood, both the Comanche and Navajo nations have given Johnny their blessing. Of course, I don't think that this film has actually screened for anyone as of yet, so (and I'll probably get called out for this) perhaps a lot of this "approval" is actually starstruck flattery because it's kind of a big deal when an A-list movie star like Johnny Depp signs on for Tonto. Does that sound too cynical? Well, that's Hollywood. Here's the trailer (which provides a little more backstory and a lot more action), and we'll discuss below.
"There come a time when good man must wear mask." Is this a case of "chopped grammar signifies 'injun'" or merely a case of not racism but cultural insensitivity? I still am slightly suspicious that Depp has only recently gone out of his way to make nice with the Comanche tribe by appearing as their parade grand marshal when, previously, he never really did anything to embrace his Native American heritage.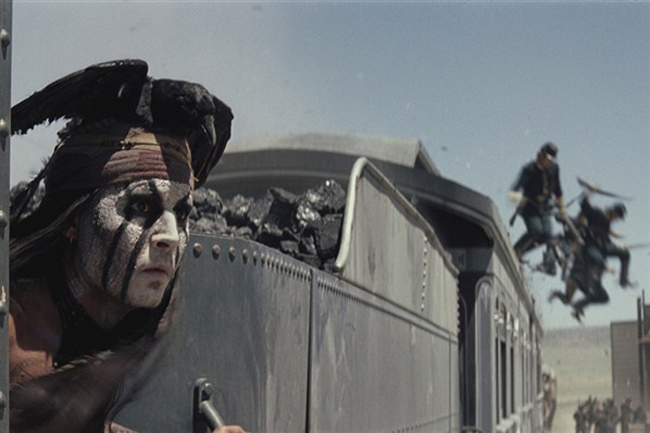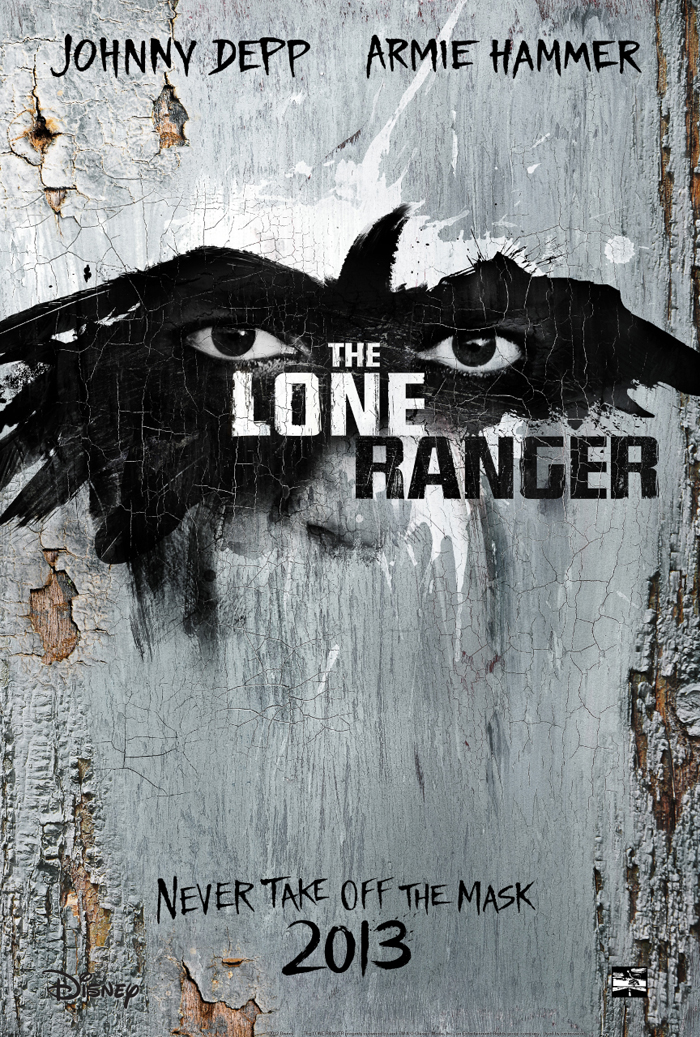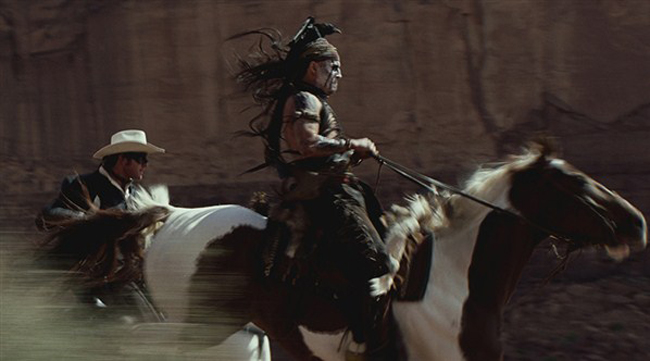 Movie stills and poster courtesy of Collider