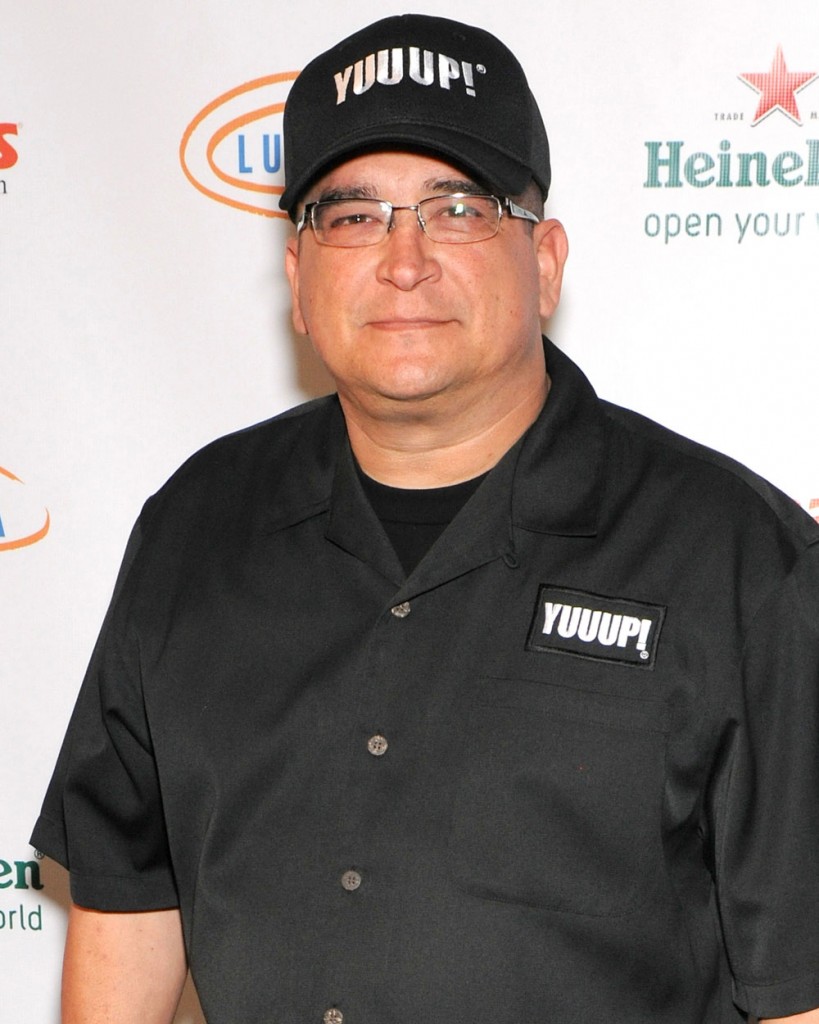 Have you guys seen "Storage Wars"? I saw about the first two seasons. It's a nice show that was family-friendly enough, apart from some bleeped swearing, for my son to watch with me. It was interesting for him too – he enjoyed learning about the different objects that the bidders found, and they created a whole drama arc based around the characters. We soured on the show after a while, because it got predictable and the finds seemed too good to be true. In fact I googled "Storage Wars Faked" at least a year ago and found some YouTube videos where people pointed out that the contents of the lockers would change from scene to scene before they were supposedly touched. (Here are two examples of this.) So we gave up on Storage Wars, which I bet a lot of other people did too, although it's still holding strong in the ratings. (The Sons of Anarchy season 5 finale did top the Storage Wars season 4 opener last week, but it was a strong second.)
So Storage Wars is a wildly popular show, there are two spin offs airing now and several more in the works, and the original is making money so they're not going to stop churning out new episodesn. The entire lucrative franchise may be in jeopardy however, now that a new lawsuit by Dave "YUUUUP" Hester has come to light. Hester is suing A&E for unlawful termination, and alleges that he was canned after he protested that producers were pre-stocking lockers with objects for him and the other cast members to find. His lawsuit also states that there were no actual auctions taking place during filming, and that it was all staged, pretty much. Here's more, thanks to Radar. You can see the PDF of the lawsuit on Radar, which also reveals that Dave made about $25,000 an episode. He alleges he's owed $750,000 in earnings for episodes this season.
"Yuuupp," Dave Hester has filed a blockbuster lawsuit against Storage Wars, RadarOnline.com is reporting exclusively.

Hester, one of the show's best-known personalities who is infamous for his brash "Yuuup" while bidding on storage lockers, charges that the A&E hit show is fake and fired him in retaliation days after he complained about it to network and production company executives.

Radar broke the story that the reality TV show picked up Hester's contract option and then rescinded it for season four. Now, in the lawsuit filed by Los Angeles top attorney Marty Singer, the show is accused of illegal activity and an ongoing pattern of outrageous behavior in deceiving the public.

The suit contains numerous bombshell claims, including that that the network and producers regularly "salt" lockers with valuable items to add drama to the show, rig the bidding and even paid for a female cast member's plastic surgery to add sex appeal!

In the five-count multi-million dollar lawsuit filed in California, Hester makes detailed and explosive allegations against the show, which the network has previously defended as 100% real and not staged.

He also says that cast members confronted executives at an in-person meeting this year and expressed their concern over the show being rigged.

Hester says was fired days after meeting with executives and subsequently asking to be indemnified by the show for any third party claims regarding "the authenticity of the auction process and the Series."

In a suit that is sure to cause ripples through the show and the network, Hester charges:

Producers staged entire units and enlisted the cooperation of owners of storage facilities to do so.
The show pays for storage lockers for "weaker" cast members as part of the manipulation
The show plants items in lockers after having them appraised weeks in advance
The show obtains items to be placed in the units from a business regularly featured on air
In addition, Hester charges that interviews with cast members are scripted and scenes of biding are faked to the extent that there are no auctions taking place while cast members and members of the public are shown bidding.

But perhaps the suit's biggest bombshell is the charge that cast members, along with Hester, met with executives this year and expressed their concerns about the show being faked.

"The truth is that Defendants regularly salt or plant the storage lockers that are the subject of the auctions portrayed on the Series with valuable or unusual items to create drama and suspense for the show," the suit alleges.
The female star that got plastic surgery on the show's dime was probably Brandi Passante, who was rumored to have had a boob job, although that's hard to verify. Apart from that, none of this will surprise people who watched the show. It was obviously staged. Also, I watched the pilot episode of Storage Wars Texas last year. That seemed even faker than this. I get why producers stock the lockers, but that ruined it for me. Did they need to be so obvious about it? This brings up wider issues about reality shows. They're entertaining to us because they're hyped and faked and people play it up for the cameras, but it still bothers me. Isn't there a way to preserve "reality" and still make it entertaining?
Also, I have to throw it out there that maybe Dave wasn't as much of an a-hole as he came across on the show. Maybe he protested too much and producers decided he was going to be the "villain" character. On the other side, it's possible he's just disgruntled after getting canned and filing this lawsuit as retaliation. I found this YouTube video where a guy who worked with Brandi and Jarred (the young couple on the show) claims that it's not faked and that "Dave is just an a-hole." Personally, I think the lockers were stocked.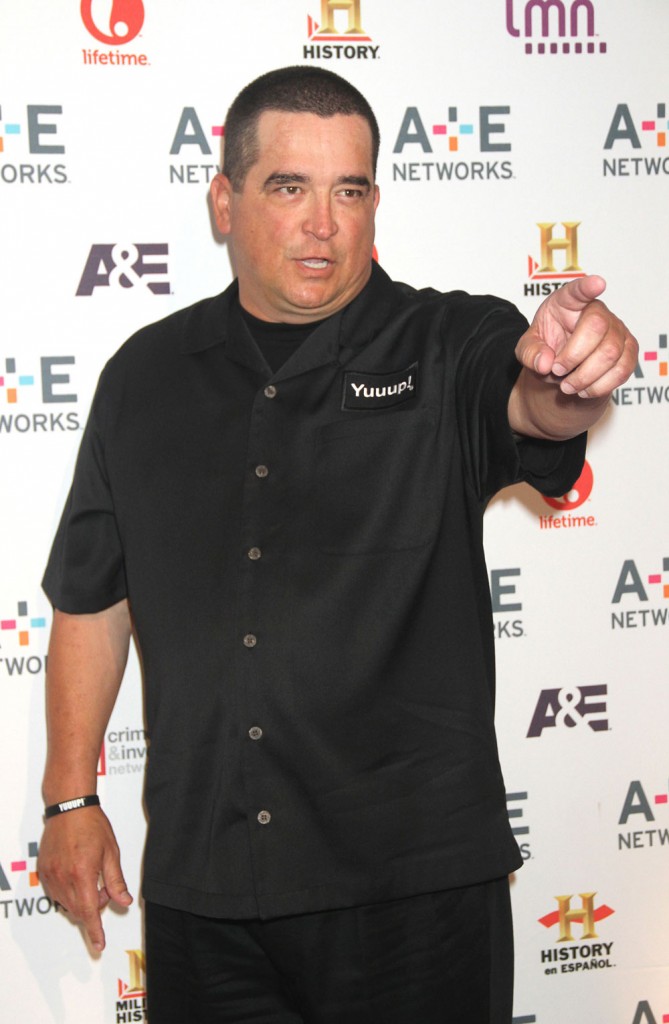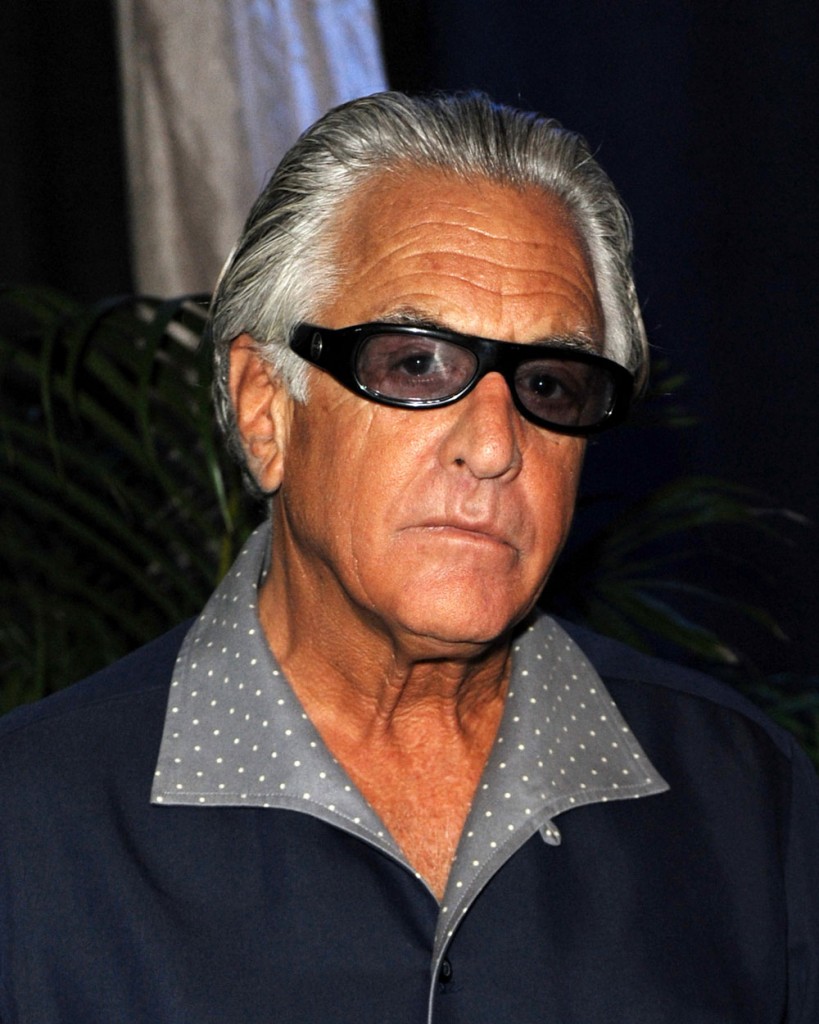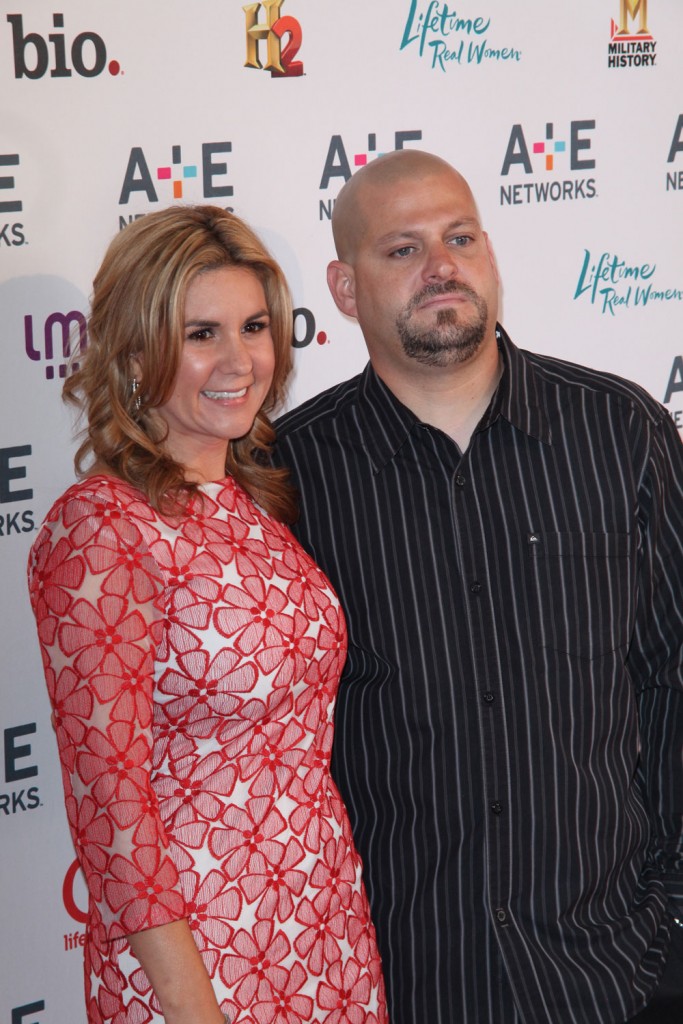 Photo credit: WENN.com