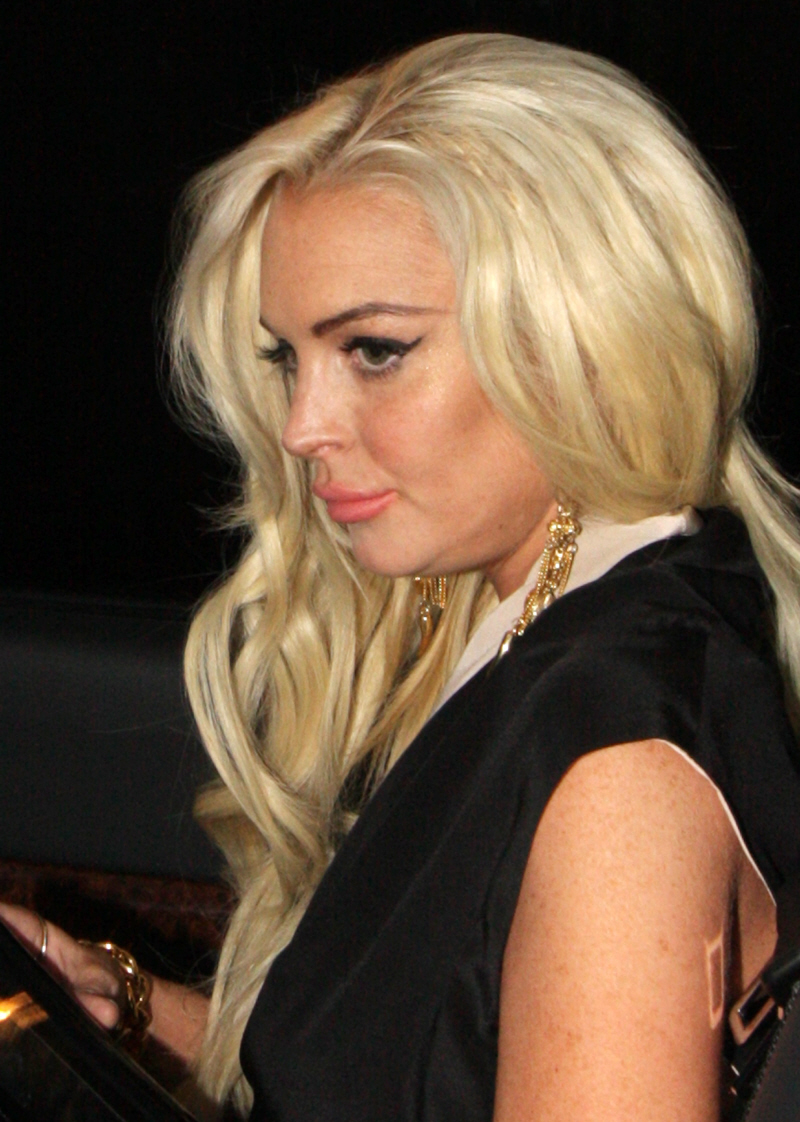 Where in the world is Lindsay Lohan these days? I stop paying attention to her for a few days, and suddenly I've completely lost track of her. The crackhead's gone missing! I think she was in London for the Jingle Ball, part of her groupie-tour with The Wanted. At some point she was back in NYC too. Will she be back in LA today? At this point, I don't know. Maybe. What I do know is that today is the day that Lindsay learns if her probation is revoked and if she's headed to jail. We've obviously been here before. And obviously, Lindsay doesn't care and she doesn't think anything is going to happen to her (good bet) because she's traveling the East Coast and beyond like a cracked-out Penny Lane. Still, TMZ is trying to make us hope against hope:
Lindsay Lohan is exactly one day away from having her probation revoked … and the end game could be 245 days in the slammer … TMZ has learned.

Law enforcement sources connected with her most recent case tell TMZ … when Lindsay is arraigned Wednesday for allegedly lying to cops and reckless driving in connection with her car accident last June … the judge will revoke her probation in the jewelry heist case and set a date for a hearing to formally decide if Lindsay violated the terms of her probation by breaking the law again.

We're told the hearing will be conducted at the same time Lindsay stands trial on the criminal charges. And get this — even if Lindsay is found not guilty in the criminal case, the judge can still rule she violated her probation because the standard of proving a probation violation is significantly lower than proving guilt beyond a reasonable doubt.

The stakes for Lindsay are high — up to 8 months in jail, and that doesn't include jail time if she's convicted in the car accident case.

Sources tell us … the L.A. City Attorney is "out for blood" and they will file papers Wednesday asking that Lindsay's probation be revoked. Fact is … the judge does it on her own … the prosecutors don't even have to ask for it, but their voice will certainly be heard.
I'm not even cautiously optimistic about this. Lindsay successfully plays the Victim Card and the Persecution Card so often, it's difficult to remember that she actually gets SO MANY breaks from judges and probation officers and such. If she wasn't a young, white, female celebrity, the Cracken would have gotten her three strikes long ago.
As for The Wanted and Crackie Lane the Groupie, Radar says that Lindsay is going all Yoko on The Wanted. Damn! Doesn't LL know that Taylor Swift is the new Yoko?!
Is Lindsay Lohan the new Yoko Ono? The embattled starlet is causing drama for her boyfriend, Max Goerge's English boy band because his bandmates feel that she's a bad influence on him, and don't want the convicted crook hanging out backstage at future performances, RadarOnline.com is exclusively reporting.

"Ever since Max and Lindsay started hooking up several weeks ago, his fellow band members have found the amount of unwanted (pun intended) attention the group has received horrifying. They have worked very hard to get where they are, and yes, the boys do party, but Lindsay brings all of her nonsense and drama," a source close to the situation exclusively tells RadarOnline.com.

"It's only a matter of time before Max and possibly the band are caught in the crossfire of Lindsay's wild antics. It was only two weeks ago that she allegedly punched someone while trying to hook up with Max. Lindsay is just bad news, and a major distraction to the band. There are plans for The Wanted to open for newly announced Justin Bieber tour dates in 2013, and Lindsay won't be welcome on the road with the band."

As RadarOnline.com previously reported, the Liz & Dick star was recently backstage with the boys before their performance at the Z100 Jingle Ball concert in New York City, and was seen giving Max a long emotional hug.

Lilo's career as a Max groupie began when she went to see his concert in New York on November 28, and ended up getting arrested early the next morning after allegedly punching a woman at a nightclub after-party. Since then, Lindsay has been traveling with the guys on their tour bus, and has been to shows with them in Philadelphia and Boston.

However, sources tell us, "Max isn't getting serious with Lindsay. He just thinks she is fun to party with, and he has told people not to worry because she isn't girlfriend material."
Maybe I'm completely warped, but I can't help but imagine (and I mean really visualize) all of the gross crack shenanigans that are happening between Lindsay and The Wanted boys. I mean… good God. It just seems so… *shiver* Ugh. So, if the guys in the band are pissed off, it shouldn't be that difficult to get her kicked off the bus, you know? Especially if she's going to jail.
……….Uuuuugh. Okay, this morning TMZ has two new Cracken stories up. One story claims that LA prosecutors have already filed paperwork to have LL's probation revoked at her arraignment today. But! TMZ says that the judge – Commissioner Jane Godfrey – is not big on jail sentences. So, although it's a mere formality at this point that LL's probation will be revoked, the "245 days in jail" thing is probably a pipe dream.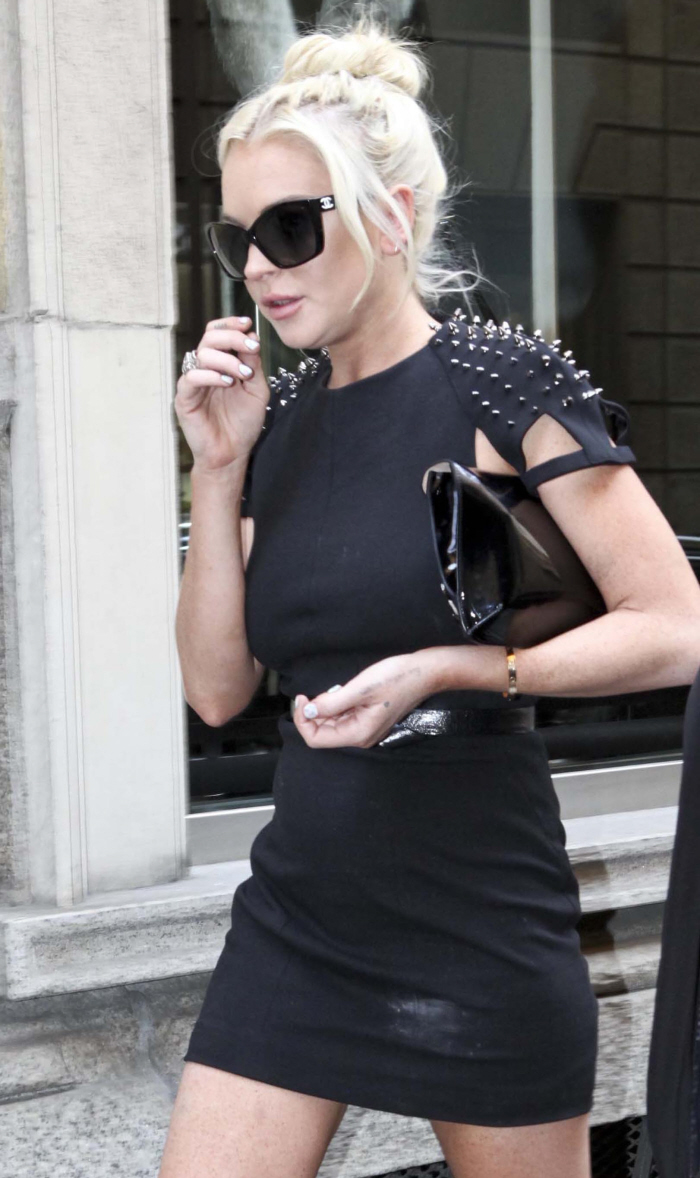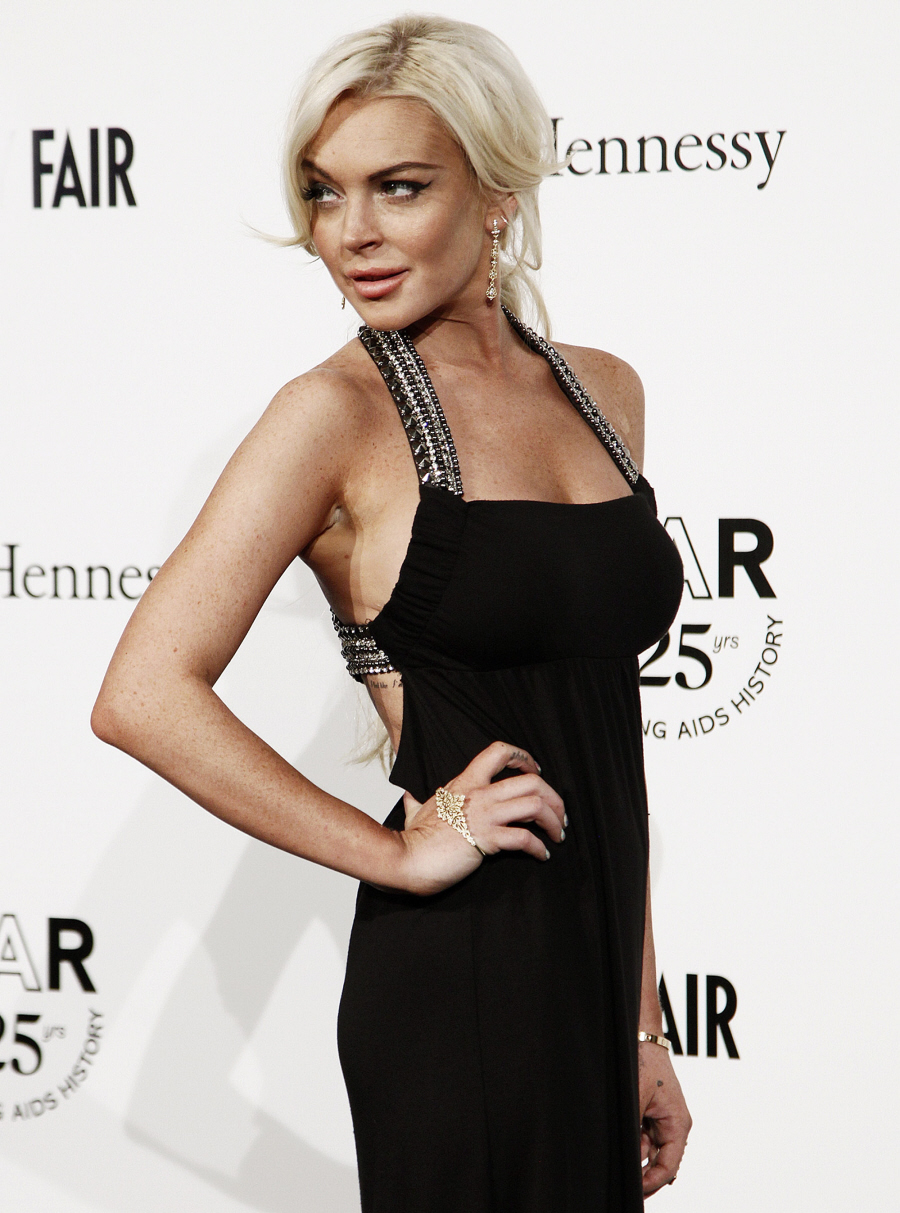 Photos courtesy of WENN.