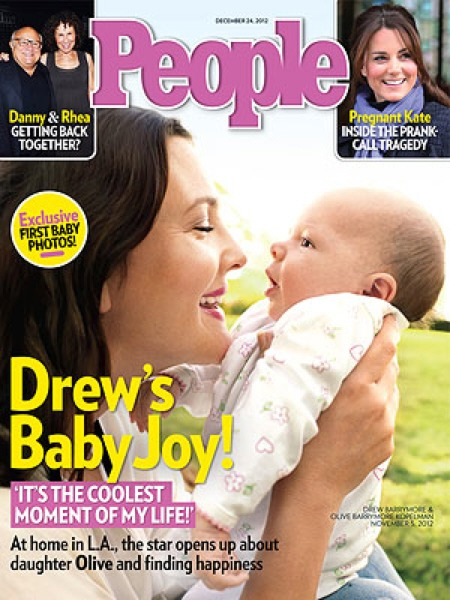 I think LaineyGossip called it – Drew Barrymore scored this week's People Magazine cover with a big debut of baby Olive. These really are the first photos of Olive that I've seen – Drew has been keeping her nine-week-old baby under wraps. Drew memorably sold her wedding photos to People Magazine earlier this year too AND she gave them an official "engagement portrait" when Will Kopelman proposed. When did Drew become so… People Mag-friendly? She used to be much more of a hippie and anti-Establishment, but ever since she got with Koppelman, she's been all about being all fancy and conservative and Establishment. Anyway…
Nine weeks after giving birth to her daughter Olive, Drew Barrymore is getting into the groove of being a new mom.

"I couldn't eat or sleep for two weeks, I was just so nervous!" she tells PEOPLE in this week's exclusive cover story.

Starting a family with art consultant Will Kopelman, whom Barrymore married last June, has meant everything to the actress.

"I really wanted a wonderful traditional home for my kid," she says. "Will comes from a strong family, he provides a strong family … For people who didn't have the strongest families or traditional families, if you can create that, you can have a second chance. It just makes me so emotional because it's like a miracle."

Despite the overwhelming emotion of love, Barrymore, 37, says no one prepared her for the responsibility she'd feel after her daughter was born.

"You have the highest highs and yet you're facing the biggest fear of, 'How do I keep someone alive?' "

One of Barrymore and Kopelman's favorite things? Singing "Good Morning" from Singin' in the Rain to get little Olive to smile. Says the actress: "It's like the biggest crush I've ever had in my life!"

The actress tells People she gained almost 40 pounds during her pregnancy — five of which came the week before she gave birth. Nearly two weeks overdue, her attitude was, "All bets are off! I'll have two cheeseburgers." Now working out again to shed the weight, her motto is "impossible expectations are impossible." She adds, "I'm the last person anyone should look at for workout tips. I don't have them. I don't care [laughs]."

For exclusive photos of the whole family, plus more from Barrymore's emotional interview, pick up this week's issue of PEOPLE, on newsstands Friday.
I like a good set of baby photos as much as the next person, but all of these "new mother" interviews are all starting to blend together for me. There's just… nowhere to go. What do you say after someone says "It's like the biggest crush I've ever had in my life"? When people say stuff like that to me, I'm like: "Oh. Okay. Um. Did you see 'Lincoln' yet? It was really good!" But I'm a childfree bitch, obviously.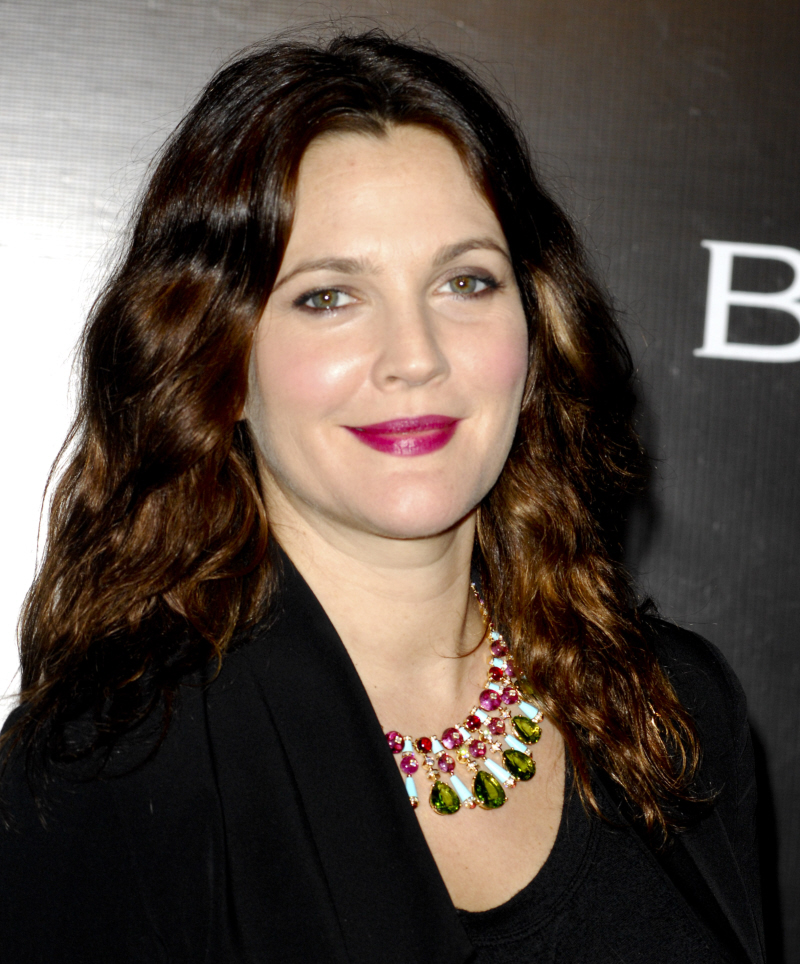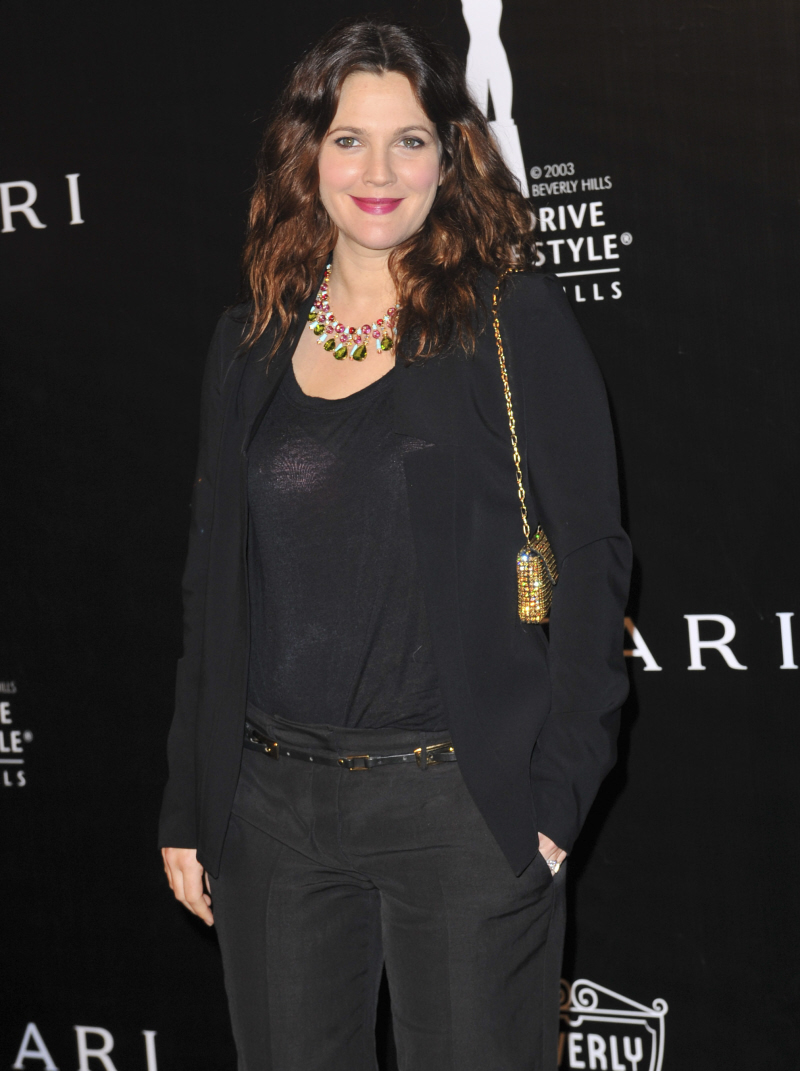 Photos courtesy of People Magazine. Additional pics by WENN.