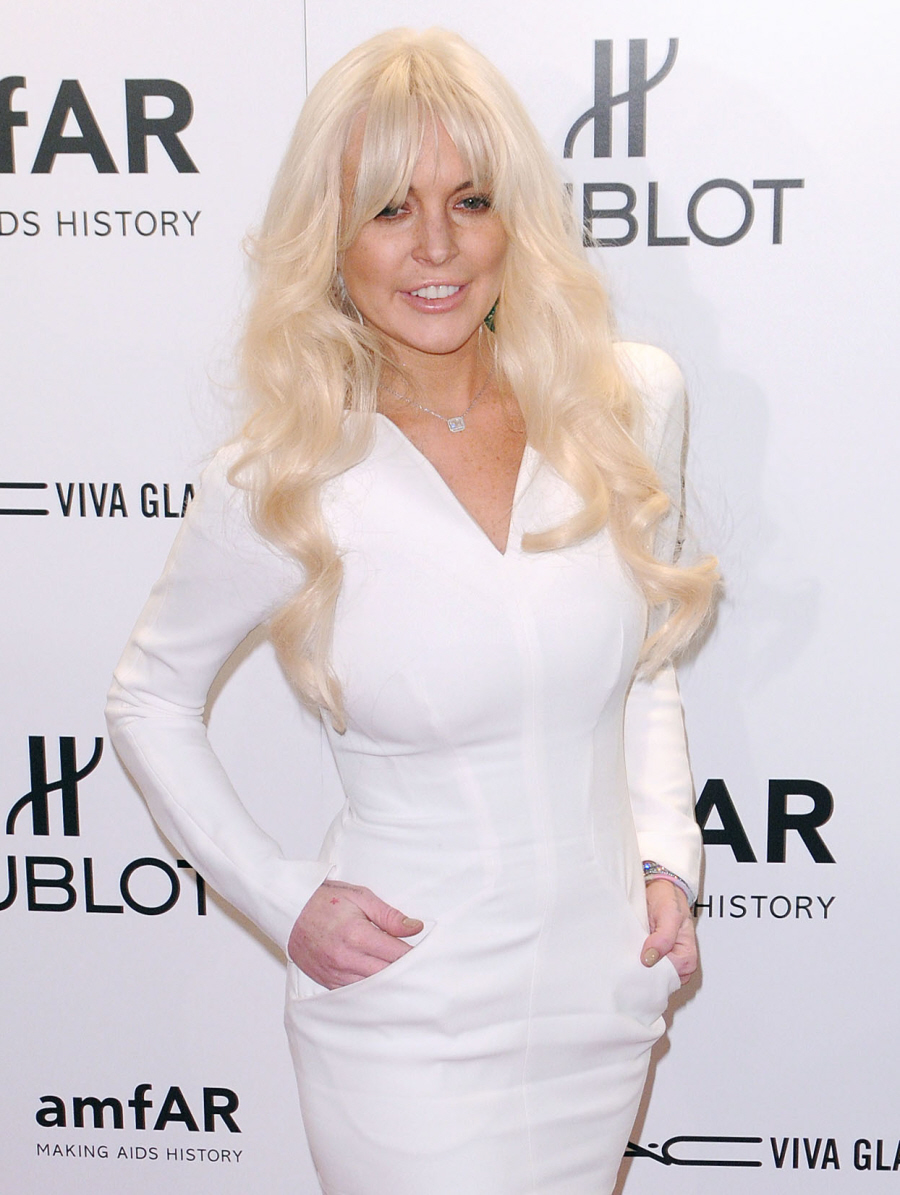 Both The Enquirer and Star magazine have stories about Lindsay Lohan potentially checking into mental hospital to deal with her crack delusions. I'm not sure what that means except that both outlets have the same parent company and there might be some groupthink going on. And who knows? It could even be a viable solution to Lindsay's ongoing legal dramas – the judge could give her a choice, jail or a mental health facility.
The ENQUIRER reports in exclusive cover story that LINDSAY LOHAN is more than GONE – she's FAR gone and may be heading for the last round-up.

Lindsay Lohan continued her downward spiral of self-destructive behavior when she was busted for allegedly slugging another woman in a New York hotspot – and now pals of the troubled actress are saying there is only one thing that can save her!

In the latest issue of The ENQUIRER, we reveal the drastic steps that those close to Lindsay, 26, say she needs to take or risk becoming another Hollywood tragedy.

"At this point, Lindsay is so screwed up that her only hope of survival is an intense stint in a mental hospital under expert care," an insider says.

'The problem is that she surrounds herself with users and 'yes' people, including her own mother," an insider told The ENQUIRER. "They're nothing but phonies and takers – and they're letting her run wild! Family members and old friends who truly care about her believe that her last chance is being admitted to a facility for a completely mental evaluation."

Disturbingly, the latest arrest of the "Mean Girls" star came after sources claim she'd been guzzling up to two bottles of vodka a day.

Adding to her problems, Lindsay – who already has a long rap sheet — is facing jail time for allegedly lying to police about an L.A. car crash in June.

What's more, her finances are in shambles with the IRS hounding her to pay a whopping $250,000 in back taxes. And her performance as screen legend Elizabeth Taylor in the recent TV flick Liz and Dick was panned by critics.

Meanwhile, her behavior is growing more and more erratic.

"Lindsay has been pulling out clumps of her hair and she talks to herself constantly, shouting and cursing when she thinks nobody is around," confided the insider. "She wanders around in the dead of night like a zombie, half-awake but in a zoned-out trance. She's in total denial about her problems, but she clearly needs to check herself into a psych ward for mental help. If it worked for Britney Spears, it can work for Lindsay."
[From The Enquirer, print and online editions]
She pulls out clumps of hair? She walks around like a zombie? Isn't that just called "meth"? In Star Mag's version, Lindsay has already seen two doctors in LA, and she was diagnosed with Narcissistic Personality Disorder, which… sure. I'll buy that. Sources claim one of the doctors prescribed Lexapro, Wellbutrin and Xanax, because that's just what she needs in her life, more pills. But don't worry, she's already stopped taking them. A source tells Star, "She ended up getting a little pudgy, so she stopped taking them and began her alcohol-and-cocaine binge again. She also started abusing Oxycontin." Because of course. One the doctors told her that if she didn't start taking all of this seriously, she was going to die, and the doctor even said what was most likely: a car accident while under the influence. Sounds about right.
Two more Lohan stories for you… apparently, she's no longer groupie-stalking Max George and The Wanted. When asked if Lindsay was his girlfriend, Max told a reporter, "No, what's the right word for her? A yeah, a groupie! She is probably hiding in our suitcase right now!" After that, Lindsay "unfollowed" Max on Twitter and she's probably crack-pouting about it right now. The second Lohan story is just that thing that I put in the links yesterday – Lindsay can't make her payments to a storage company, so they're probably going to be auctioning off her container. She owes the storage rental place $16,000, and she's asking everyone she knows to cough up some cash to help her save her stuff, but no one is giving her anything. Any guesses to what she has in storage? We could make a lot of fun guesses, but I bet she has lots and lots of clothes in storage. Of course, many of them have crack-scabies, so even if they're designer, you wouldn't want them.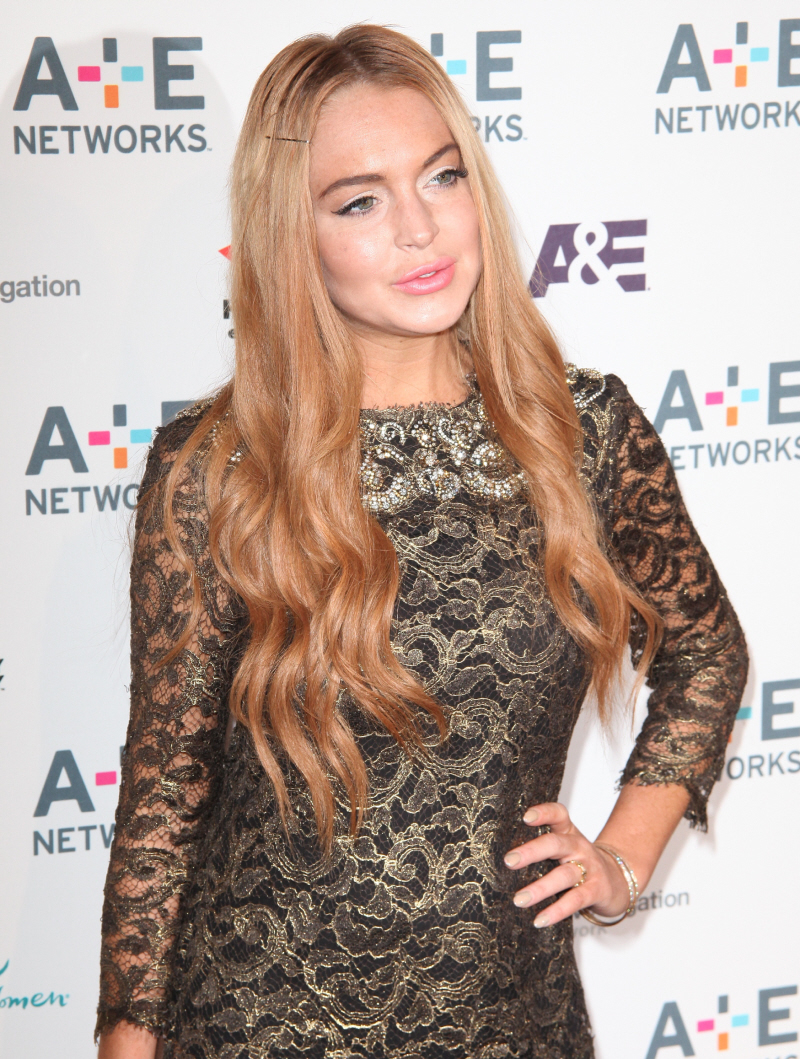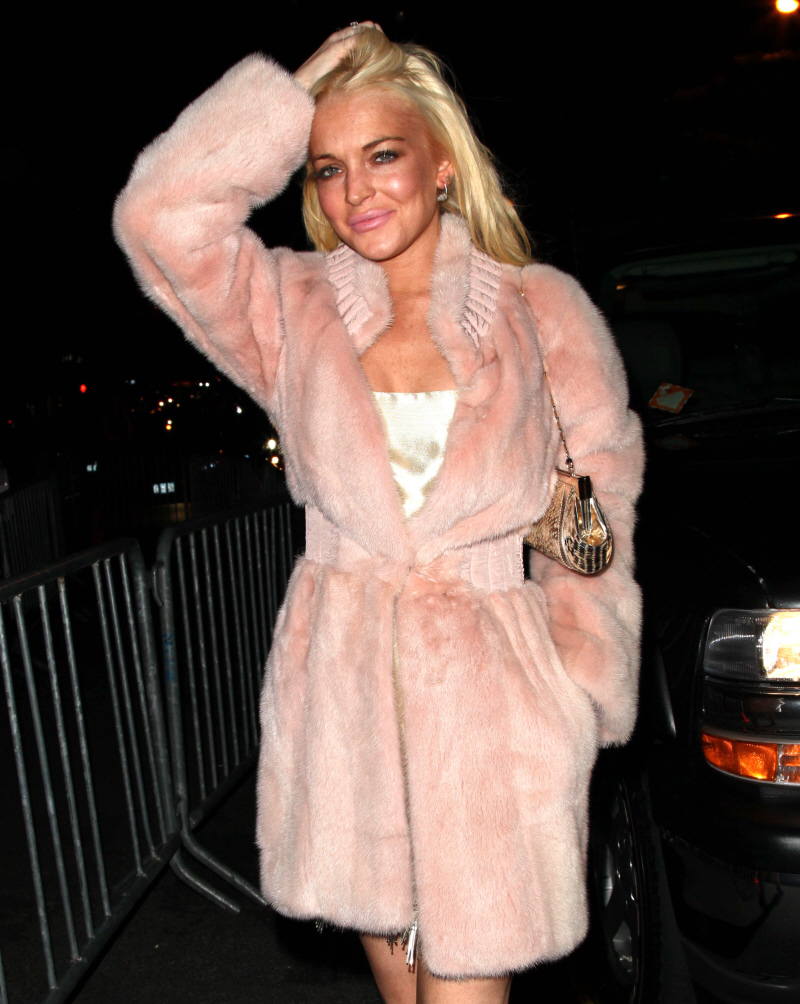 Photos courtesy of WENN.