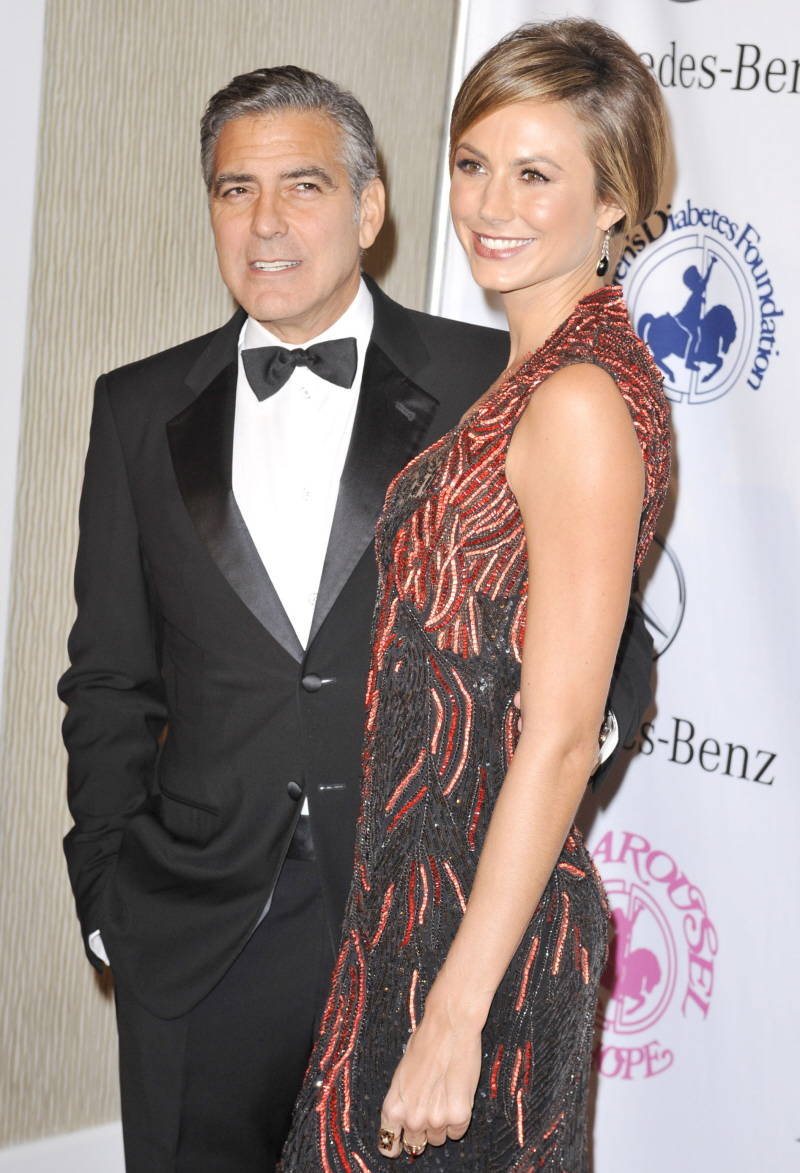 For a while now, I've been saying that George Clooney seems like he's in more pain than he's admitting. My father dealt with severe back pain for years and years, and that's the same look Clooney has. George seriously messed up his spine when he filmed Syriana back in 2005, and he's been dealing with health issues related to that injury ever since. It's in the way that he stands, the faces he makes when he doesn't think the camera is on him, the way he walks… dude is in pain.
So, here's the question: if you're already in agonizing physical pain, why not use it as an excuse to not get married? This is what George has asked himself. He knows the time is nigh – Stacy Keibler is going to be expecting something, anything, in the way of commitment. She has her eye on the prize. She wants the ring. So George basically told her, "Look, baby, I'm probably going to be dead soon." And she's all, "YES, that's why I want to marry you, you old fart. I would marry your g—damn corpse."
George Clooney would rather be fitted for a noose than a wedding band – so he's come up with an incredible new way to weasel out of marriage. The 51-year-old actor is now telling girlfriend Stacy Keibler he doesn't have long to live!

Gorgeous George has been dating the 33-year-old beauty for nearly two years but insists he's unfit for marriage because he's falling apart from a variety of ailments, including recurring bouts of malaria, say sources.

"George says his body has been so beat up by a host of accidents and maladies over the years that he'd make a terrible husband and dad," an insider told The ENQUIRER.

"But Stacy's not buying it. She thinks he's just playing the sympathy card so she'll feel sorry for him and won't press him to tie the knot."

As The ENQUIRER reported in 2004, the Oscar winner practically broke his neck when he fell while filming "Syriana," and medical experts say he could have been paralyzed or even died.

"I thought I'd had a stroke," the actor told a reporter. "You can't see and you can't stand."

Clooney wound up suffering such excruciating headaches he admitted he considered suicide. The activist actor also is afflicted with malaria, which he got while doing humanitarian work in Sudan in January 2011.

The illness has flared up at least two times, including last Christmas. Even though Stacy's not happy about it, she understands that George's biggest problem is a terminal case of wedding bell phobia, says the source.

"She realizes George will indeed die before he ever gets hitched!"
[From The Enquirer, print & online edition]
Poor Stacy. And poor George. I'm sure all of that kinky wrestler sex is probably rough on his back too. So why does he always go for the wrestler types? Or the Italian ladies with Adam's apples? It's like he has a death wish! Also: I had totally forgotten about the malaria. That must have ravaged his system too! Damn, George is in really bad shape these days. He needs to stop with the party girls and wrestlers and find a perky nurse-maid, you know?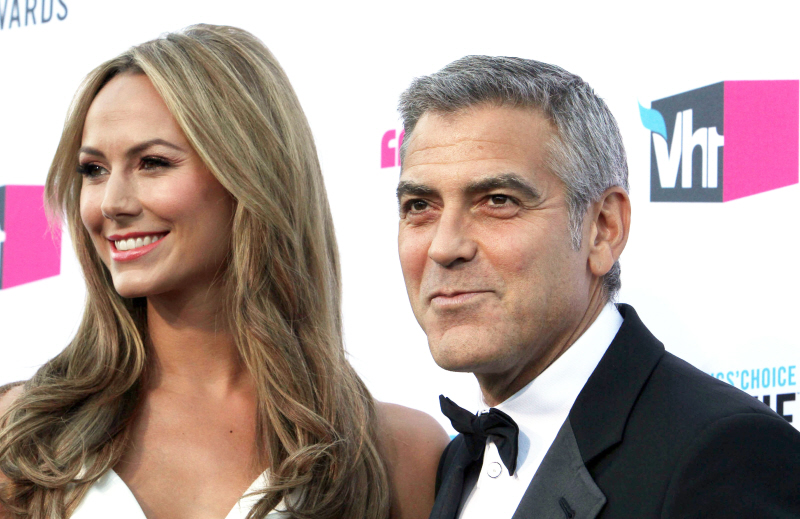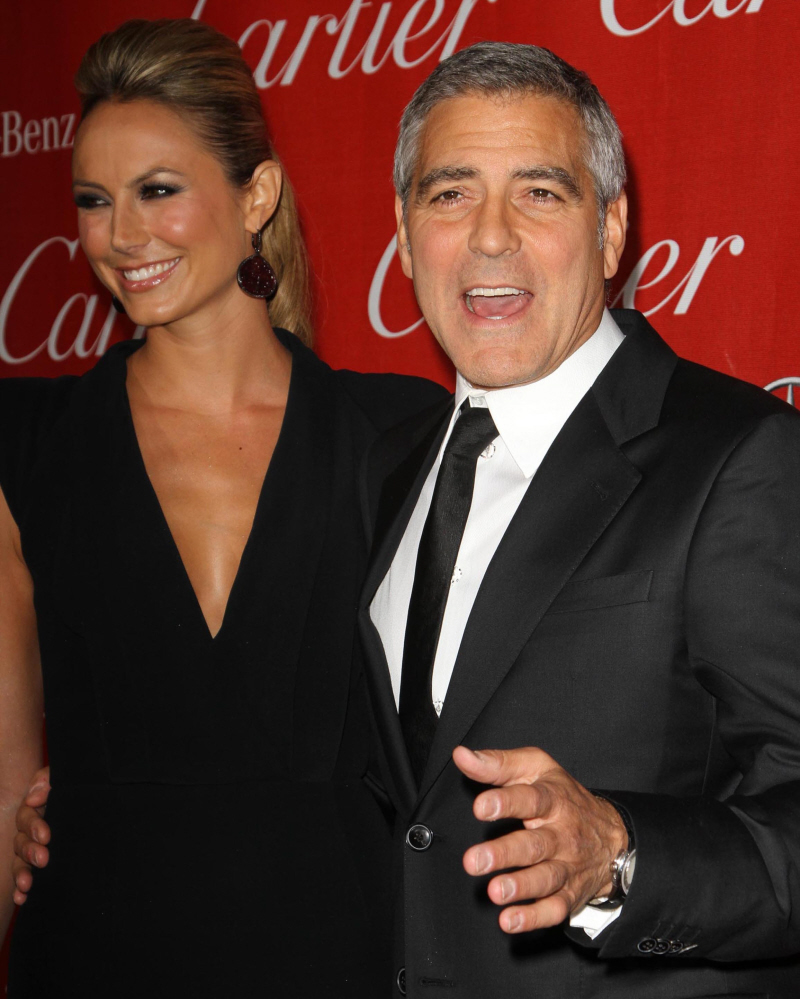 Photos courtesy of WENN.