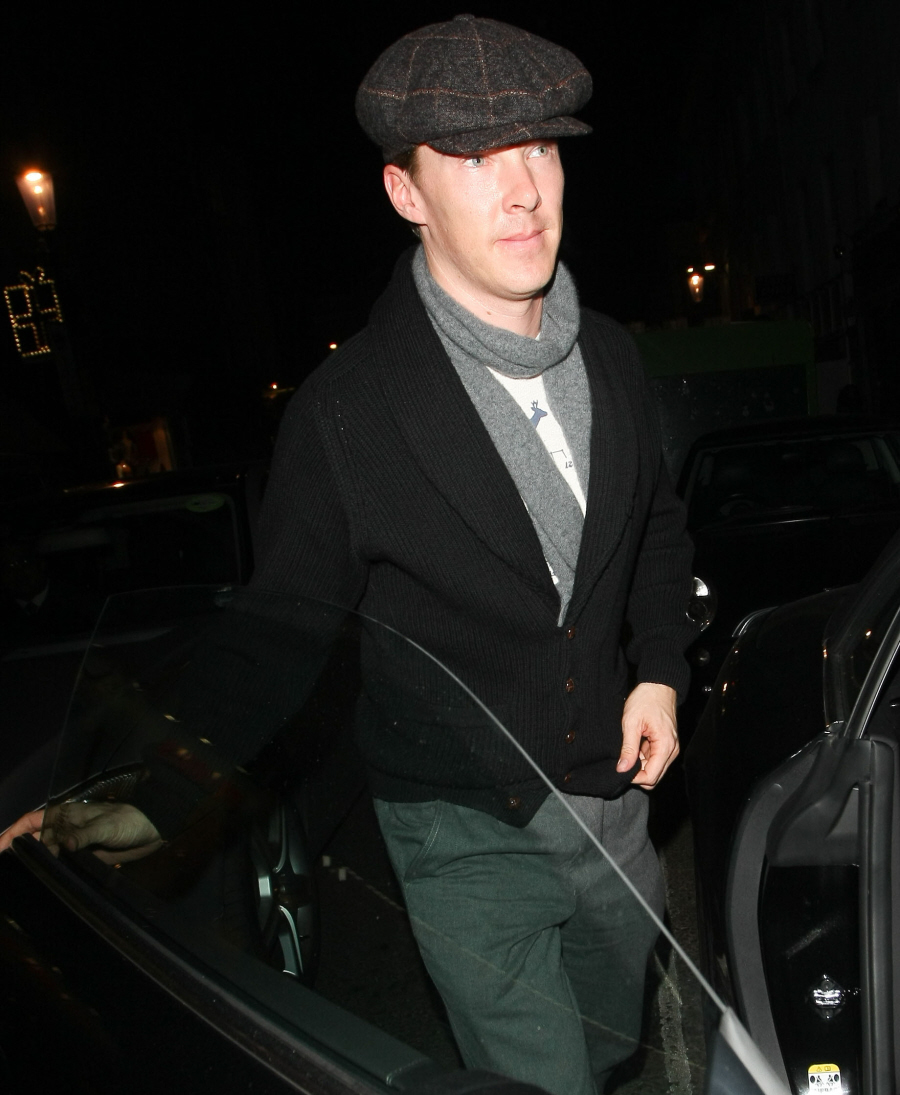 CUMBY!! Ooooo. We don't get new candid photos of Benedict Cumberbatch that often, but it's started happening more, probably because Cumby has arrived! More people know who he is, and more paparazzi hunt for him. These are pics of Cumberbatch leaving a Notting Hill cinema with an unidentified blonde. Does anyone know who this girl is? The Mail doesn't even have her name, so who knows? I'm not going to threaten her or anything, I promise. From their body language, I'm not convinced that this blonde is even a girlfriend-type – and after all, they were going to see a movie on a Thursday night, you know? That's not a traditional Date Night. So, hopefully she's just a friend. I've always gotten the impression that he's more into brunettes (LIKE ME) anyway. *sniff*
Cumby might have been celebrating because he got his first Golden Globe nomination yesterday for his lead role in Sherlock. I also think it's a possibility that he was checking out a late show of The Hobbit – not only is he IN The Hobbit, but in certain IMAX theaters showing The Hobbit, fans will get to see the first nine minutes of Star Trek Into Darkness. The geeks are already freaking out about this, as you can imagine. You can read some potential SPOILERS about STID here. Shall we watch the trailer again? HIS VOICE.
PS… Cumby has beautiful hands. Do you think he gets manicures?
PPS… He better be driving a Jag. He's the voice of Jaguar!
UPDATE: It seems that the blonde is his niece. Red Alert "Cumby Is Dating A Blonde" is canceled.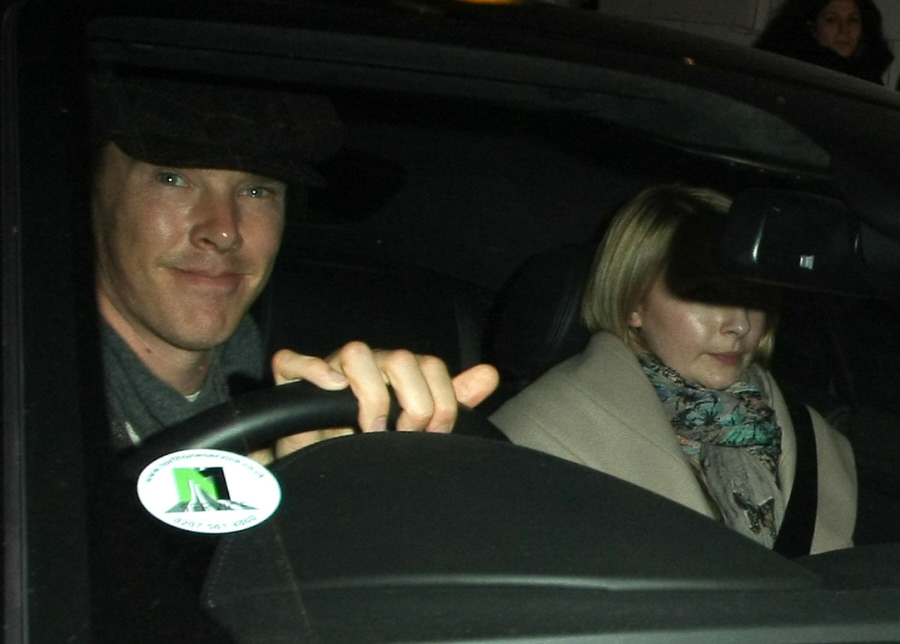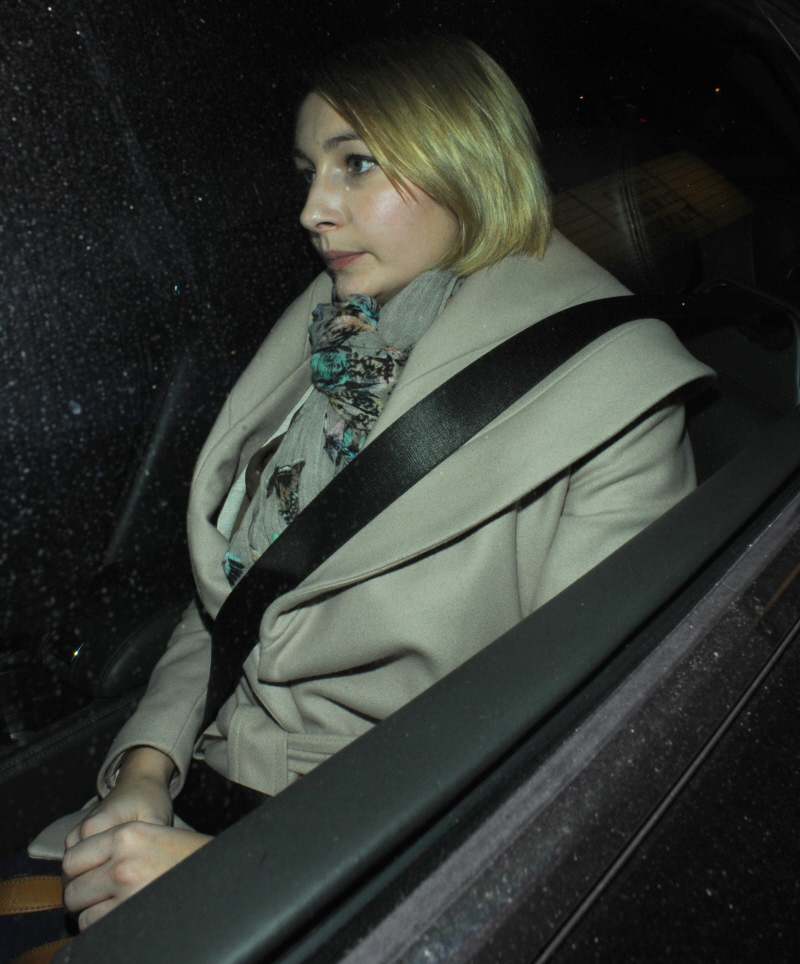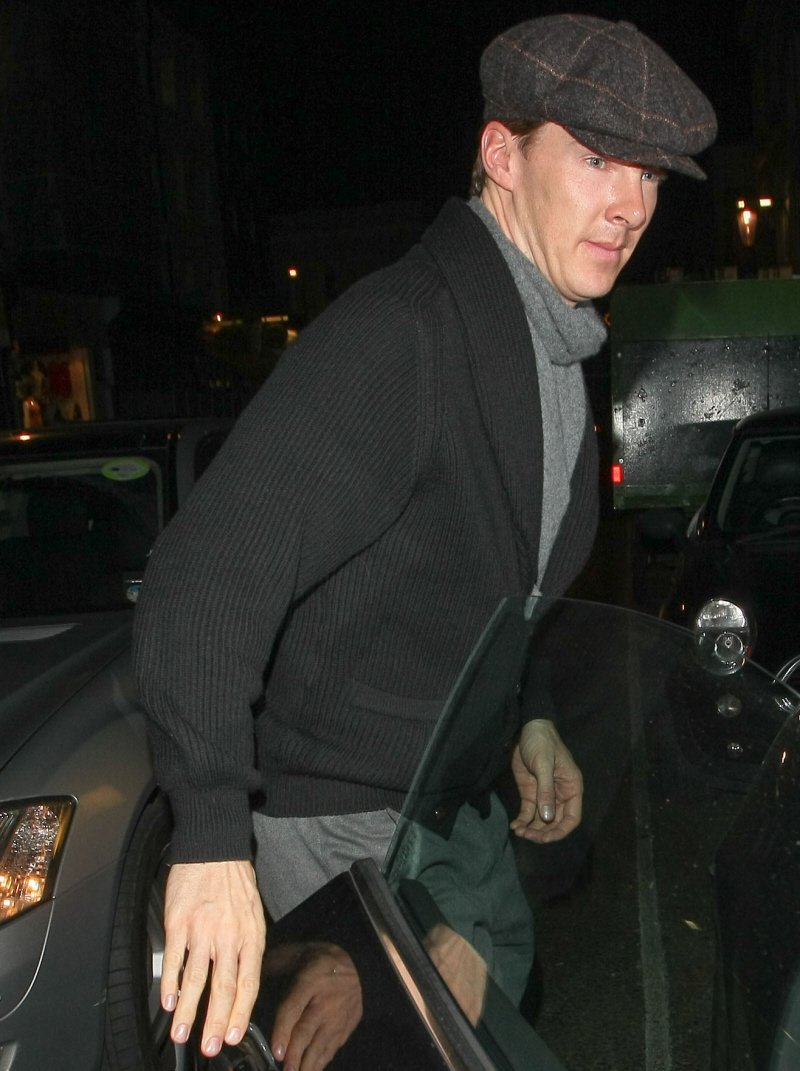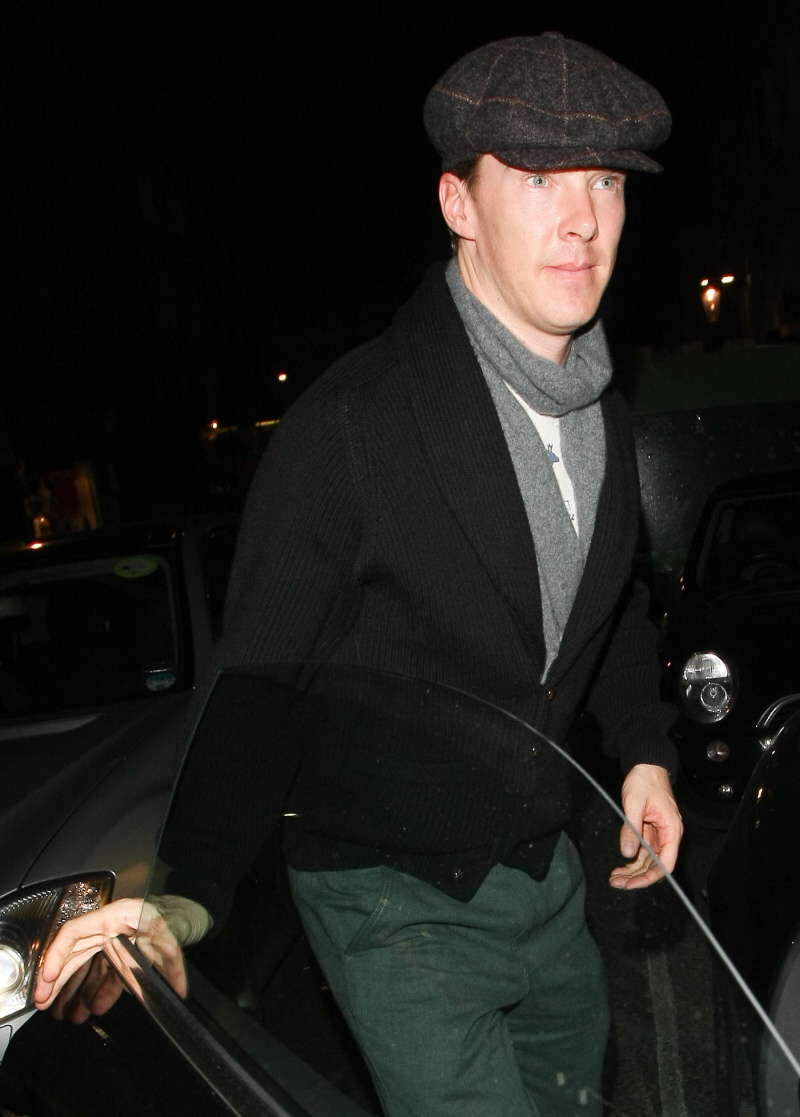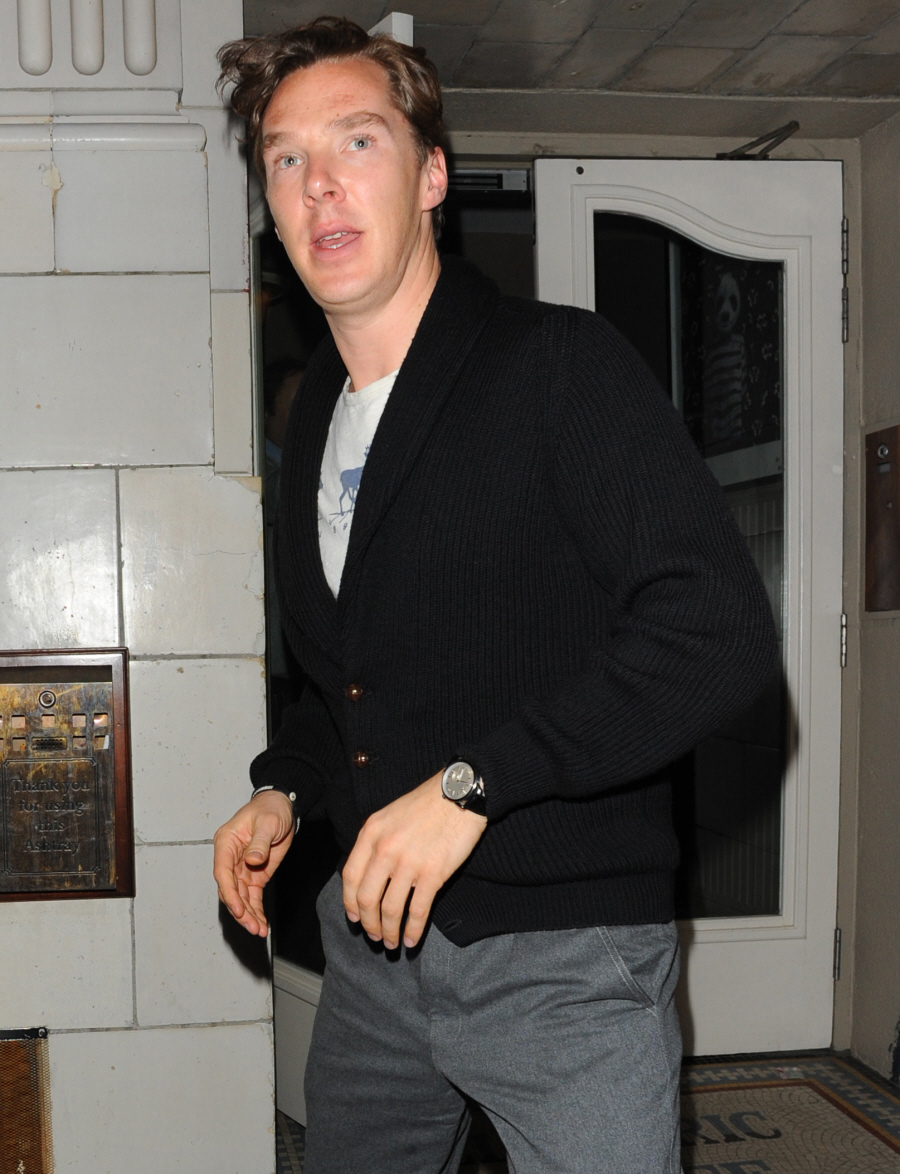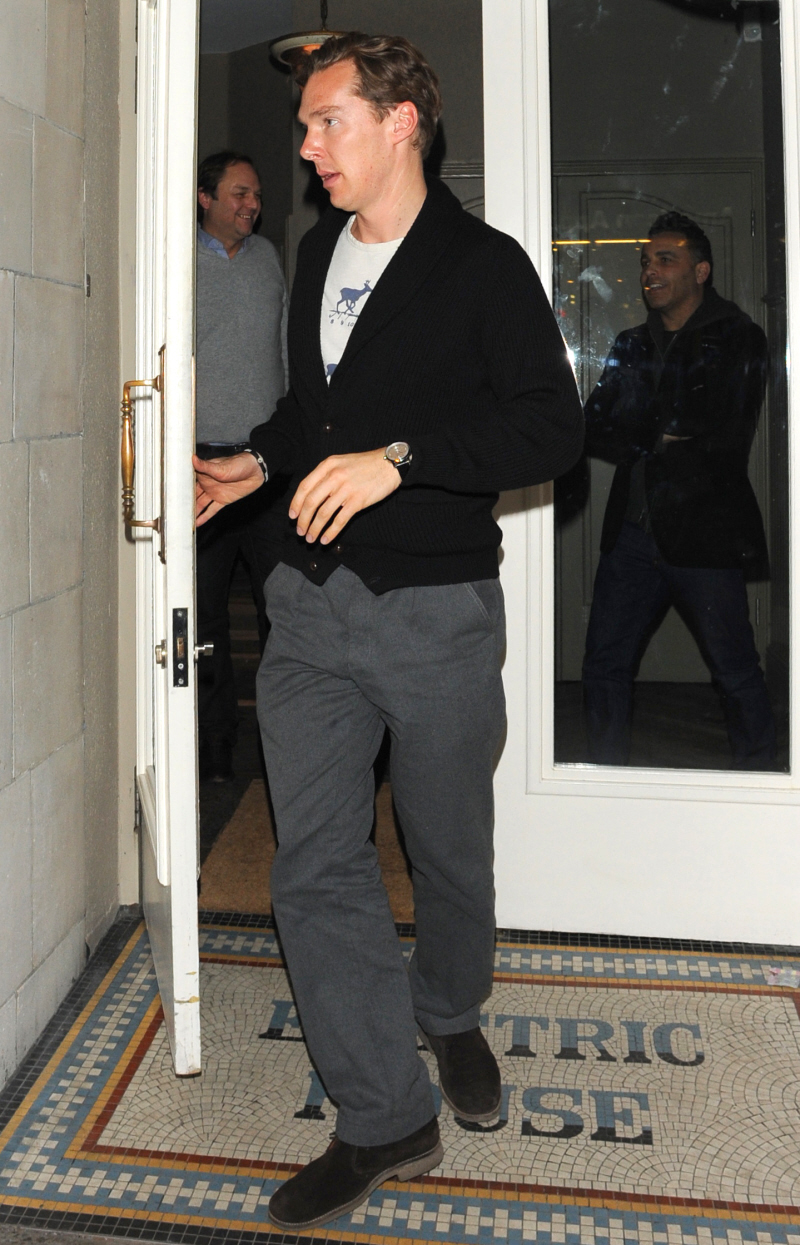 Photos courtesy of TD/WENN.com.