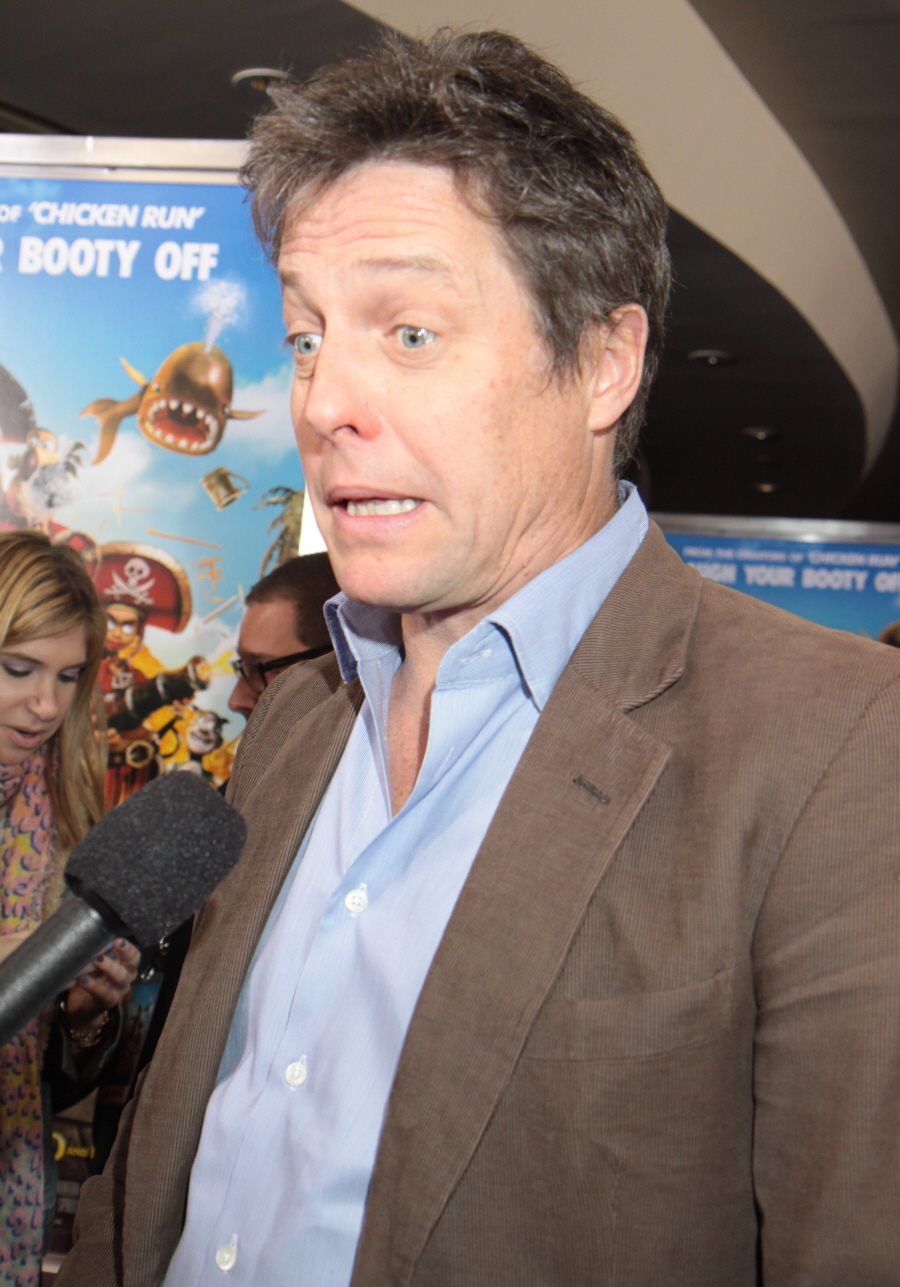 This was all over the news last week, but for whatever reason, none of us wrote about it. I think CB and I included it in the links a few different times. Anyway, Hugh Grant and Stephen Colbert were taking part in a charity fundraiser in which they basically sat around the Montclair Film Festival and talked sh-t. Which is always fun!
Jon Stewart was asked something like "Who was your least favorite guest on 'The Daily Show'?" and Jon replied that the worst guest was definitely Hugh Grant in 2009, when he was promoting Did You Hear About the Morgans. Jon said Hugh "was giving everyone sh-t the whole time, and he's a big pain in the ass." When Jon played a clip from the film (a clip in which the studio had sent over), Hugh complained, "What is that clip? It's a terrible clip." Stewart replied, "Well, then make a better f–king movie." Jon told the audience at the film festival that he would "never" have Hugh back.
Well, after that story percolated for a few days, someone must have told Hugh Grant. And instead of getting all pissy about it and threatening to sue, Hugh acknowledged his mistake. Hugh's on Twitter! And he tweeted this: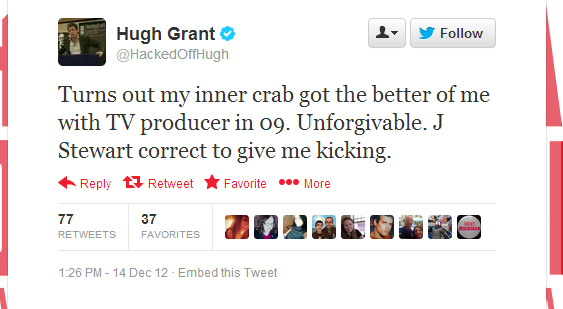 Is it wrong that I think that was a completely appropriate way to deal with that situation? I mean, obviously, Hugh is a dick. He's always been kind of a douche, but he's also well-known for being able to turn on the charm and wit… when he feels like it. Obviously, Jon Stewart didn't publicly bad-mouth Hugh when this incident actually happened, and the only reason it came up now was because Jon Stewart was doing a charity appearance and someone reported on his comments. Hugh handled the criticism appropriately and said he was in the wrong. This is how professionals SHOULD act, I think – God knows, everyone has an inner bitch they have to unleash at times, but it's nice to see someone acknowledge it and take the blame.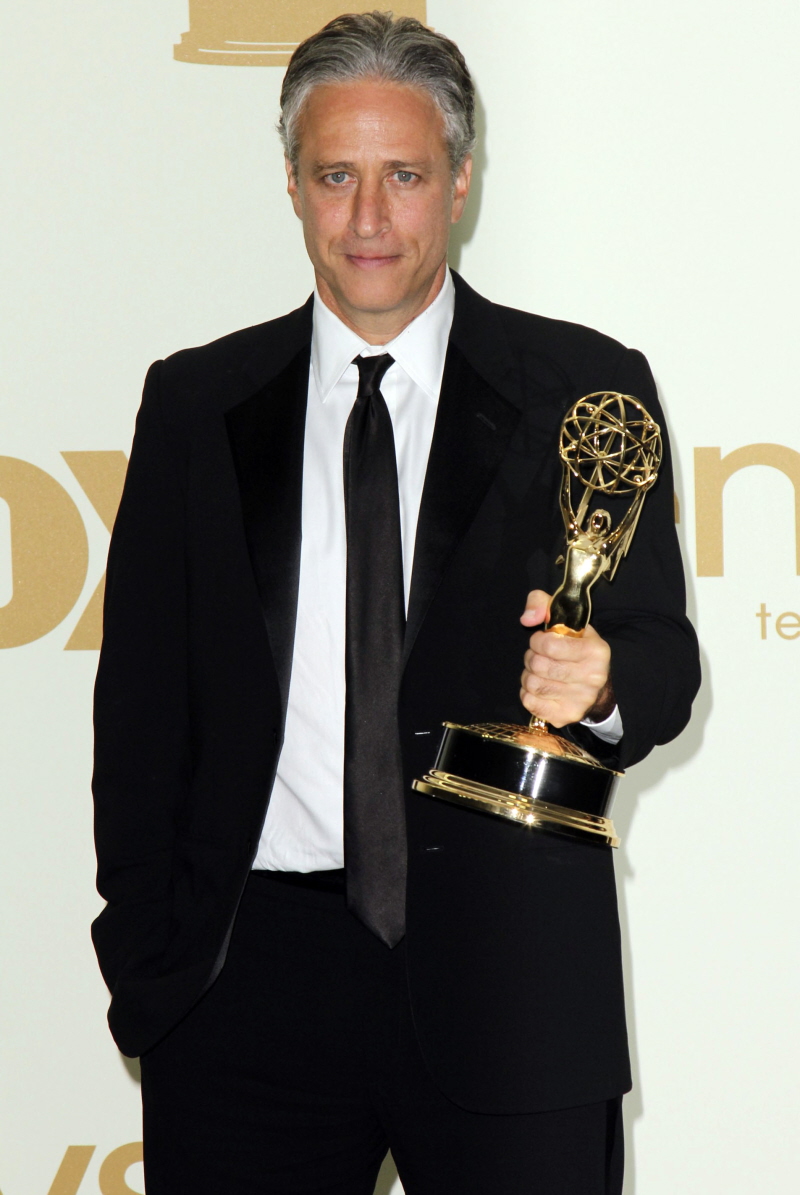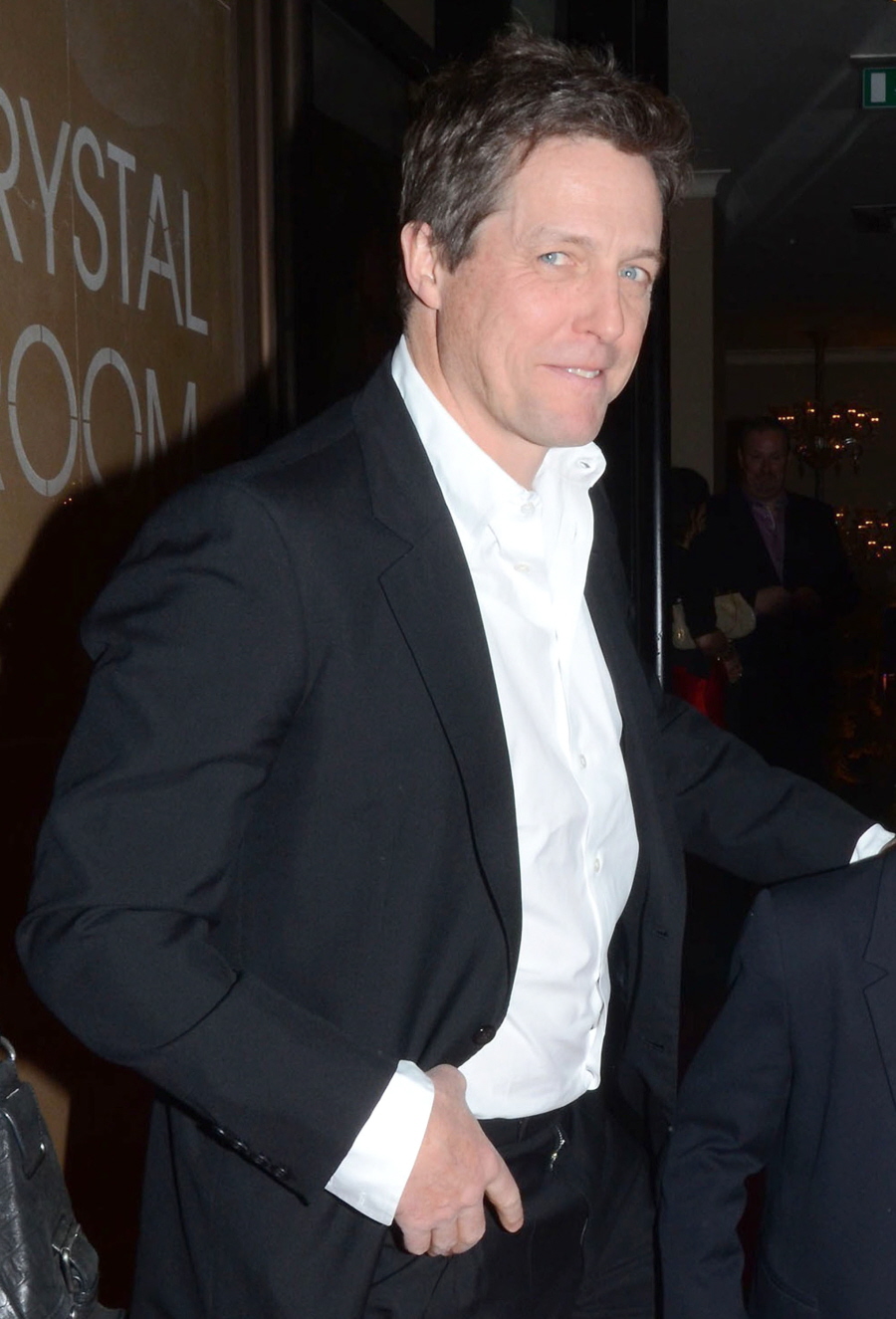 Photos courtesy of Fame/Flynet.