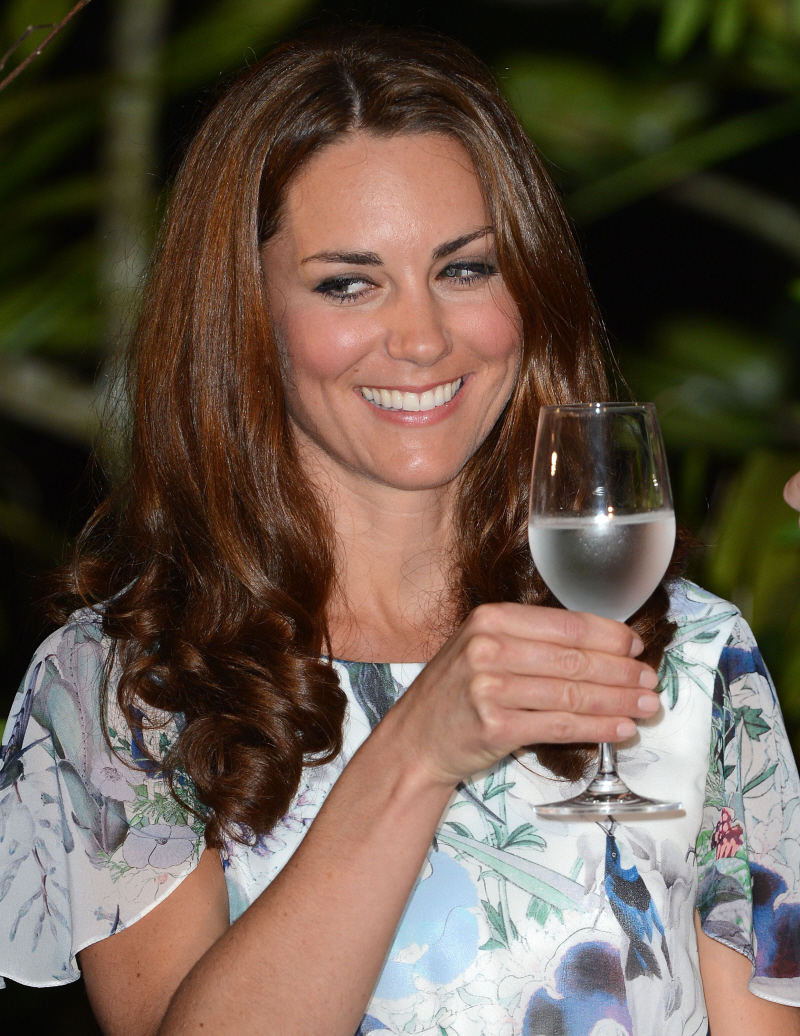 You know what I dislike? I dislike when the Team Waity ladies get all defensive and start bad-mouthing The Daily Mail. The Mail has issues, for sure, for they're always been dead-on about Duchess Kate, even back when she was Kate Middleton. I have long believed that Katie Nicholl (columnist for The Mail) is pretty much Kate's de facto press officer, getting her information directly from Kate, Kate's friends and the Middleton family. My point? Whatever the Mail says about Kate, I either A) wholeheartedly believe or B) wholeheartedly believe is Kate's PR version which she wants the British public to buy hook, line and sinker. Which is why I took the Mail's story a few weeks ago seriously – they ran an exhaustive story about Kate and William's plans for the baby and how they're only going to hire ONE part-time nanny and blah blah. And look, that information is slowly making its way into more legit media outlets! MAGIC. ROYAL MAGIC.
Royal Mary Poppins, reporting for duty? Not quite. When Kate Middleton and Prince William welcome their first child (or children, if it's twins) next year, they will once again break with royal tradition. While British rulers have typically enlisted full-time teams to help with newborns, the Duke and Duchess, both 30, plan to handle the lion's share of childrearing, sources tell Us Weekly.

Still, Kate plans on returning to her work as a volunteer for the Scouts and other charity organization — which means the royal couple will hire a part-time nanny. "They want to be as hands on as possible," one insider says.

"Hands-on" also means that William and Kate will likely raise their child outside the palace walls. "They're very outdoorsy," one friend says. "I'm sure it will be the same with the kids — playing outside and going for walks."

Before that very special childhood begins, however, the first-time mom-to-be needs to fully recuperate from a second bout of hyperemesis gravidarum (acute morning sickness) — and adjust to eating for two.

"Kate promised herself she would only eat healthy until the birth," the source says, adding, "As soon as she can eat normally again, she'll be avoiding processed foods."
I don't understand this new (royal) talking point that Kate was always gorging on processed foods before she got pregnant. Please. Those lips haven't been on a hot dog or a corn chip in YEARS.
Speaking of food, William and Kate "hosted" a Christmas party lunch for their staff yesterday. Cough. 27 STAFFERS. Cough. Remember when Kate and Will's 27 staffers were telling everybody that William and Kate barely had any staff and they did everything for themselves because they were so down-to-earth and just like you? Cough.
Lunch was on the Duke and Duchess! Prince William and Kate Middleton hosted 27 members of their staff on Tuesday Dec. 18 for a Christmas party and lunch at the Bumpkin restaurant in London's Notting Hill neighborhood, a source confirms to Us Weekly.

Celebrating with members of the Household Cavalry, their press team, private secretaries and other staffers present, Kate and William, both 30, dined at a private room at the eatery — right beneath a portrait of Her Majesty, Queen Elizabeth II!

Clad in a floral blue and white dress with a dinner jacket, the pregnant Duchess "sipped soft drinks," the source says, adding that her "health is improving" after dealing with acute morning sickness earlier this month.

And, as is usually the case with the spouses, the private bash wasn't extravagant, with everyone eating from the price-fixe Christmas Turkey menu, which cost a humble 30 pounds, or approximately $48, a head.

It's the second known outing in the past few days for the pregnant Duchess, who looked radiant and still quite slim in a green Alexander McQueen gown at the BBC Sports Personality of the Year ceremony Dec. 16 — telling former soccer player Gary Lineker that she's feeling "very well."
While I'm sincerely happy that Kate is feeling so much better (good enough to sip on some syrupy carbonated beverages, which probably count as "processed foods" right?), I do have a larger quibble. I know I'm going to get yelled at here, but I have to ask: was Morrissey right all along?!!? From what all of the medical professionals were saying about hyperemesis gravidarum, it's devastating and you don't just recover your strength, your appetite and your ability to not barf on people within a few weeks. Could it be that Kate just had plain old horrible commoner morning sickness and it's mostly passed and her condition was overly-hyped to make her seem more sympathetic (and so she wouldn't have to work)? No… they would never do that, right? Hahaha.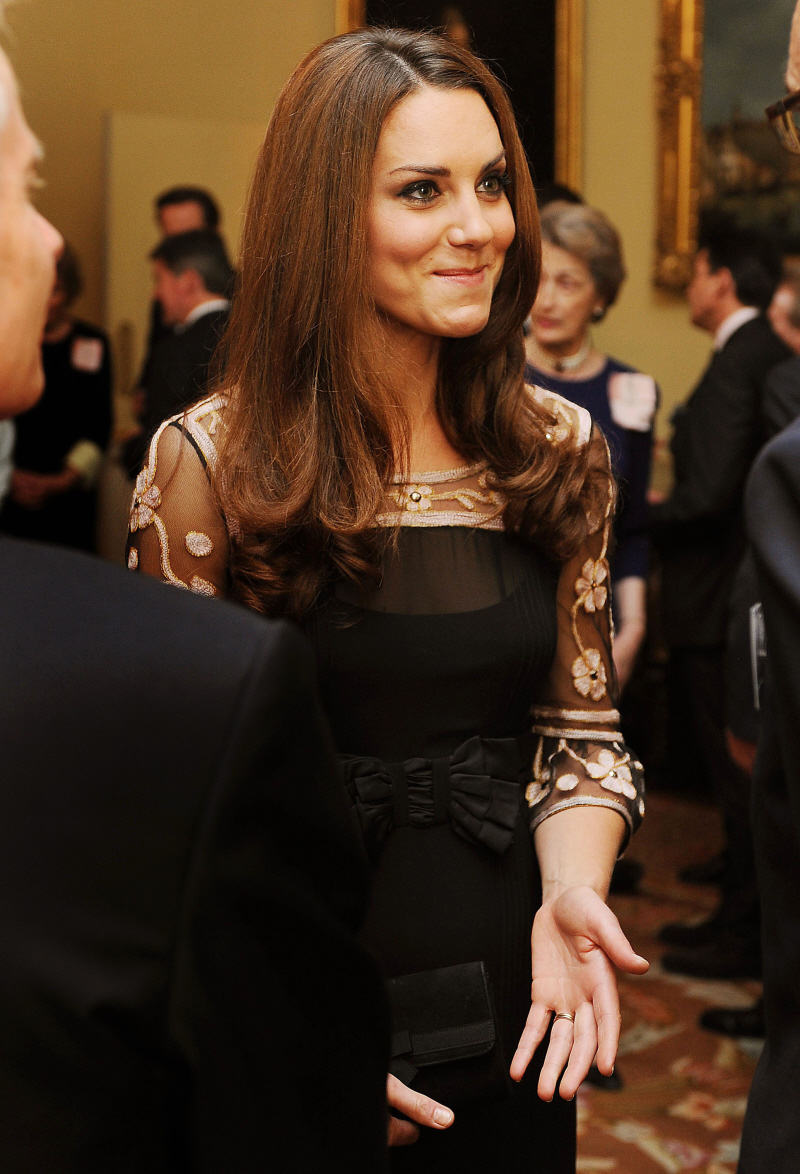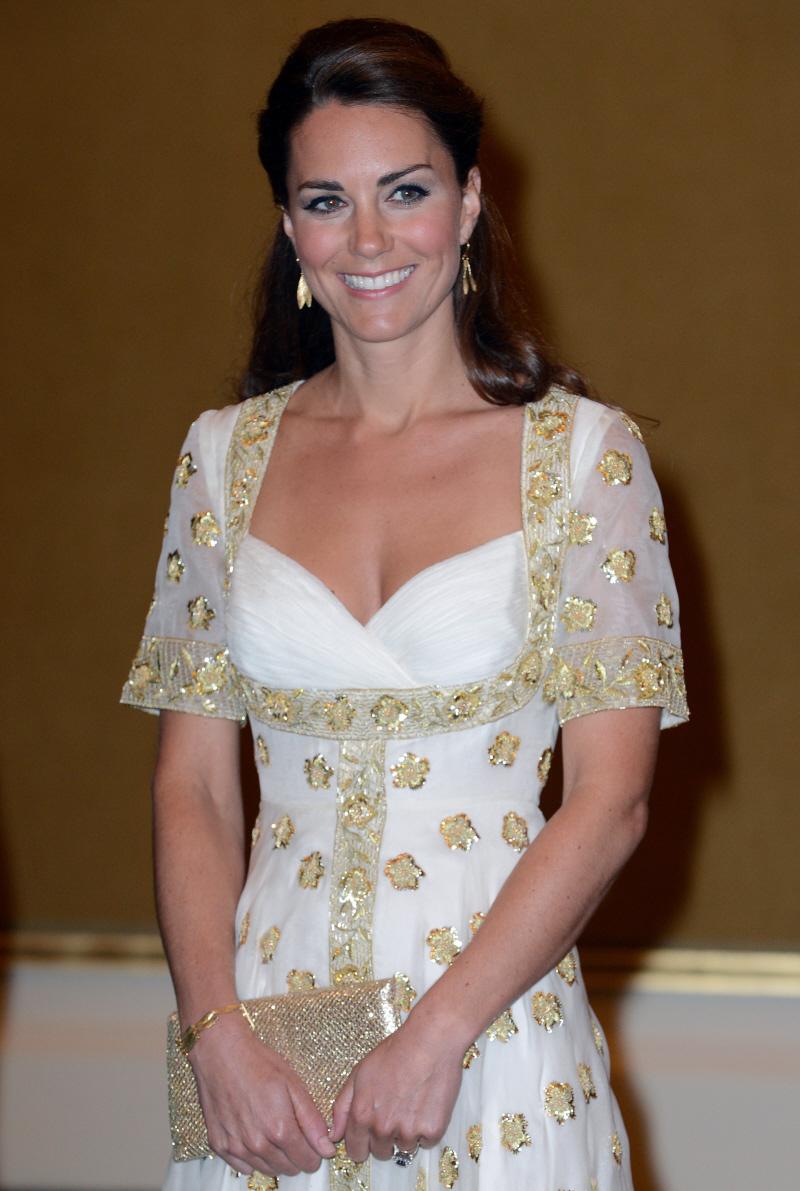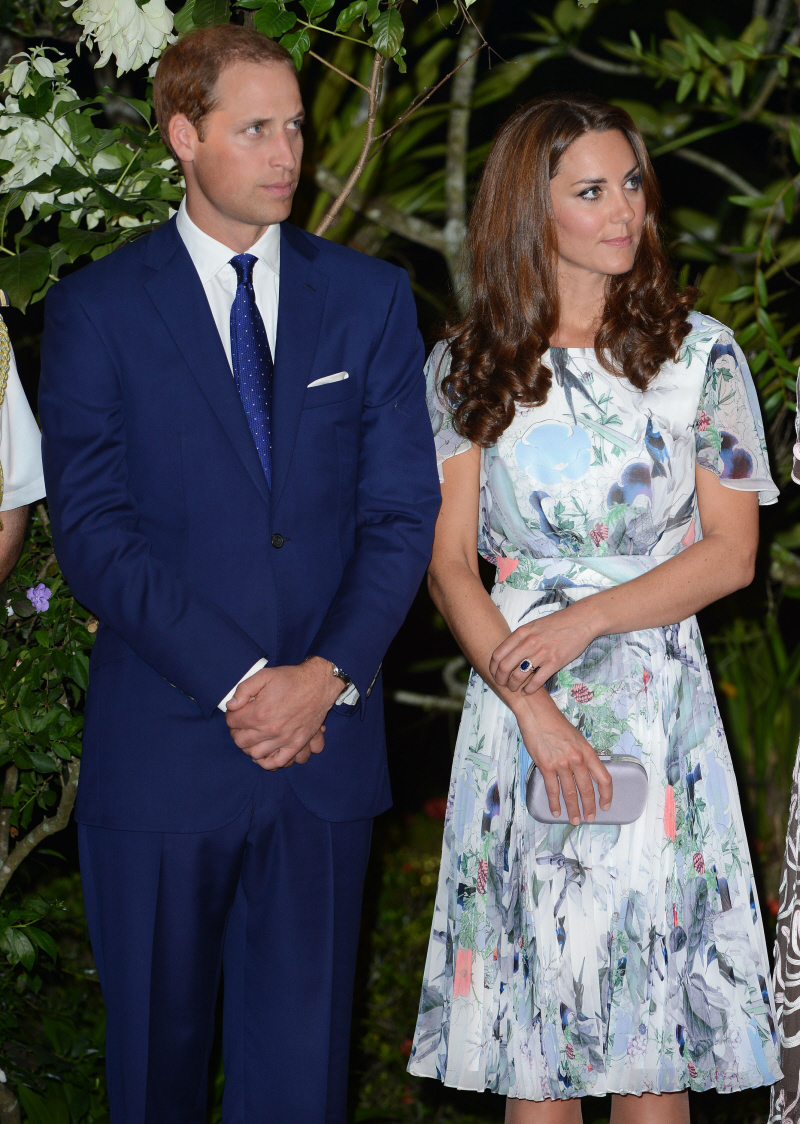 Photos courtesy of WENN.