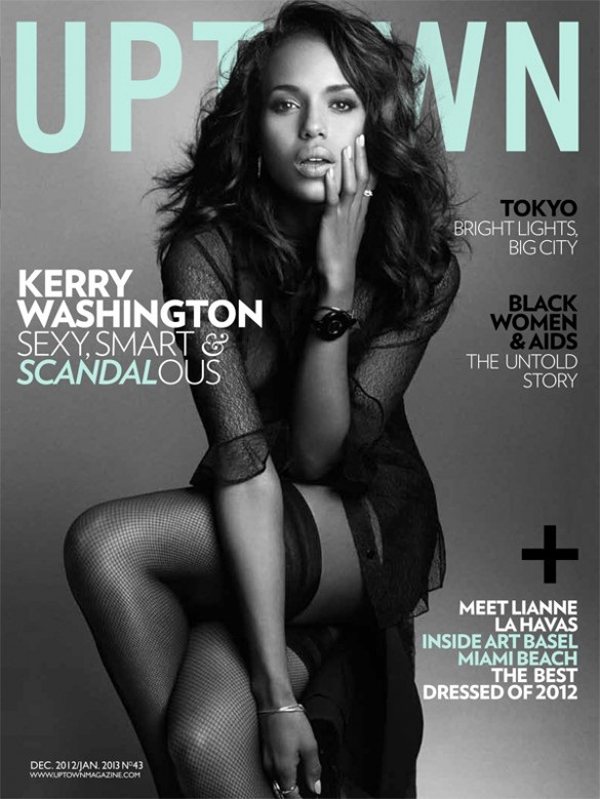 Kerry Washington covers the January issue of Uptown Girl magazine to promote her role in Django Unchained, which has experienced some political fallout in recent days following the Sandy Hook Elementary School tragedy, so the Weinstein Company has judiciously cancelled the film's Los Angeles screening out of respect for the tragedy's victims. Good move.
In this magazine's feature, Kerry poses like a boss in stocking-accessorized outfits that are sexy but not too revealing. She also gave an interview within which she talks about why she decided to play a slave in a movie, which she's already talked about a bit in her recent Vibe interview, but now she provides further elaboration. Here's some excerpts: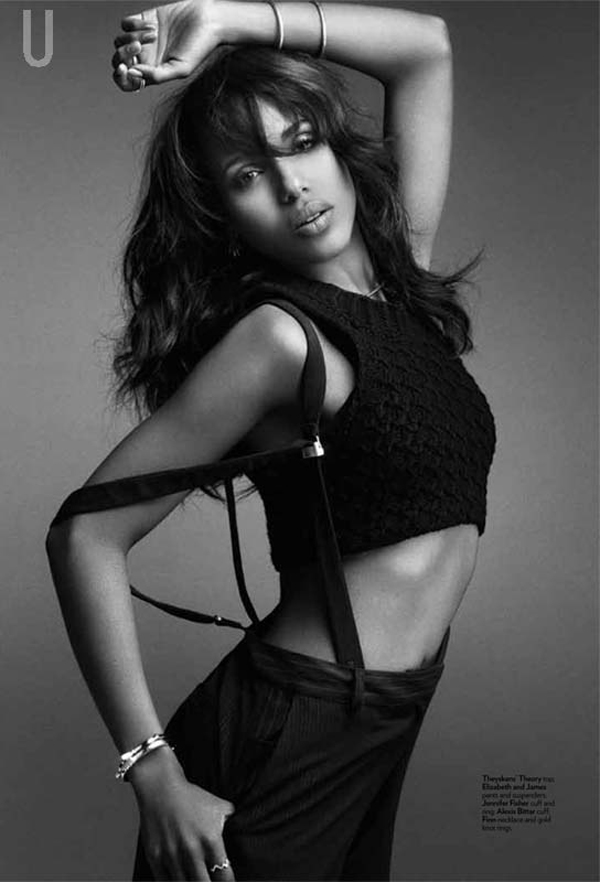 Why she decided to play a slave: "If I were to say it's okay to play a lawyer but not a maid, or it's okay to play a professor but not a slave, that would be sort of spitting on the legacy of my grandmother, who was a maid on Park Avenue for years, or my ancestors in South Carolina, who came from slavery. What's interesting about storytelling is we get to step into someone's experience for an hour and a half in the dark, and in the process of living through that journey we learn about ourselves. That's what it's all about to me."

On her new political thriller, Scandal: "I went from shooting in a slave shack with my character curled up in bed, terrified about the state of her future to walking in heels outside of the White House on my way to meet the president's chief of staff."

Jamie Foxx on Kerry: "I can't say enough about the brilliance and toughness of her, especially in Django, where she's amazingly vulnerable playing this damsel in distress throwback character. And then you look at the strength of what she's doing on Scandal, where she's in control and doing her thing."
[From Uptown Girl]
I'm still sort of torn on whether I'll go see Django Unchained on Christmas Day or wait for a few weeks and see how the buzz goes. It makes me feel so guilty to not be incredibly excited for a Quentin Tarantino movie, but that's the effect Leonardo DiCaprio has on this girl. Even with Jamie Foxx, Christoph Waltz, and Walton Goggins (FYI, the subject of a recent sex dream) on the roster, I just can't muster up much enthusiasm for this movie.
Now back to this gorgeous photoshoot, which is heavy both on the angular poses and the wind machine. Kerry rules that camera, doesn't she?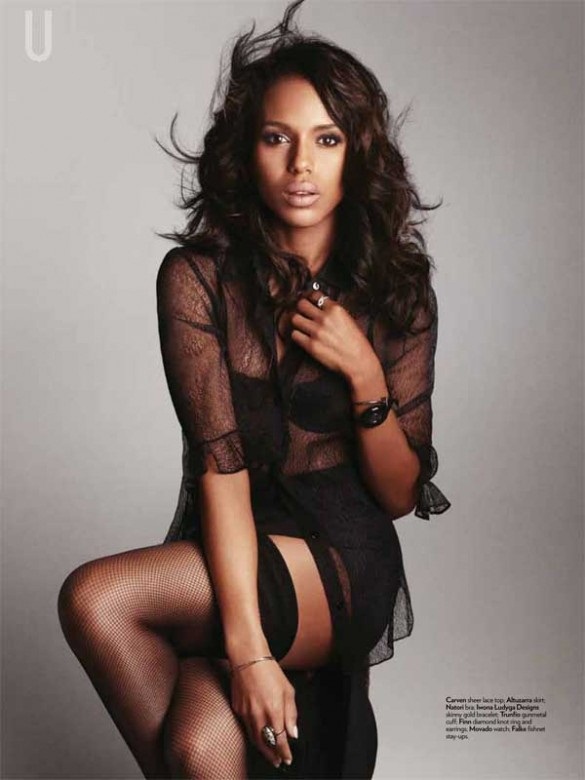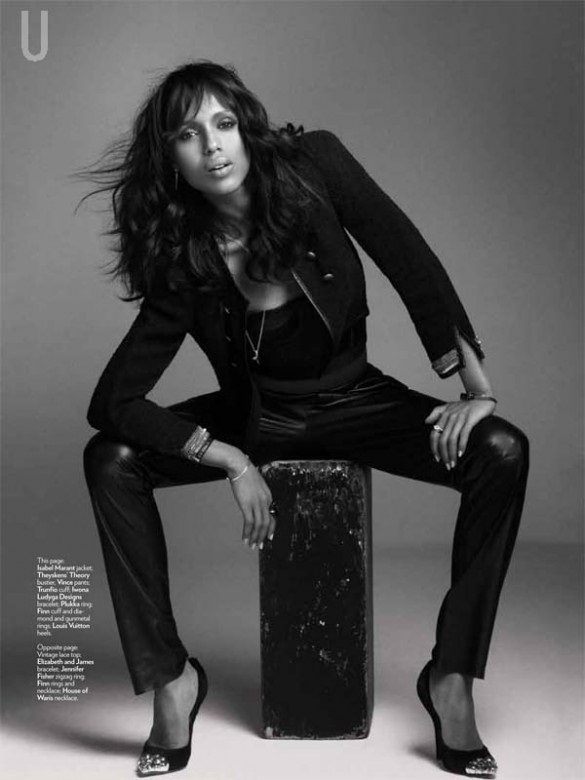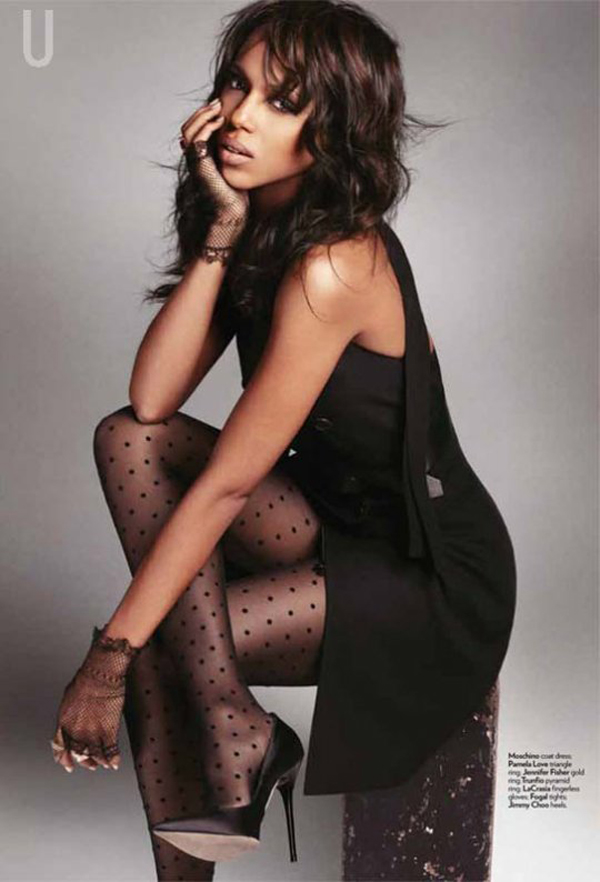 Photos courtesy of Uptown Magazine