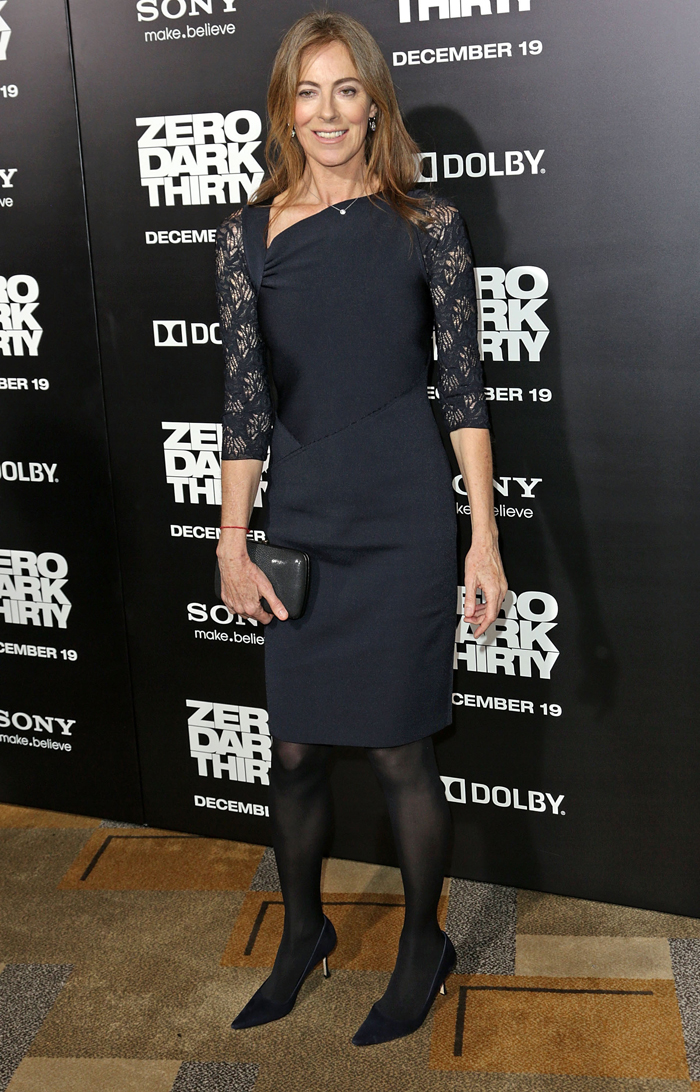 Here is a photo of director Kathryn Bigelow at the Los Angeles premiere of her latest film, Zero Dark Thirty. She's such a confident-looking woman who also just happens to be really damn good at her job too, right? After all, she won the Best Director Oscar in 2009 for The Hurt Locker (famously beating her ex-husband, James Cameron, who was also nominated for his work on Avatar), and she might very well win this year for Zero Dark Thirty as well. That's the buzz anyway.
If Bret Easton Ellis has anything to do with it, however, (and thankfully, he won't have anything to do with it at all) Kathryn will not win any major awards for her latest effort because the world will realize the unerring truth of his opinion that Kathryn has only risen to the top of her game because she's a beautiful woman. In fact, Bret further postulates that if Kathryn were a dude, people would have barely taken any notice of her films at all. Even Point Break? Them's fighting words.
If you're not familiar with the works of Bret Easton Ellis, he's the once prolific author of novels like Less Than Zero and American Psycho that were deliciously filled with all manner of biting social satire. To be honest though, Bret hasn't done much lately except tweet borderline-offensive statements and write The Canyons (Lindsay Lohan's latest movie). Dude also digs shades. A lot.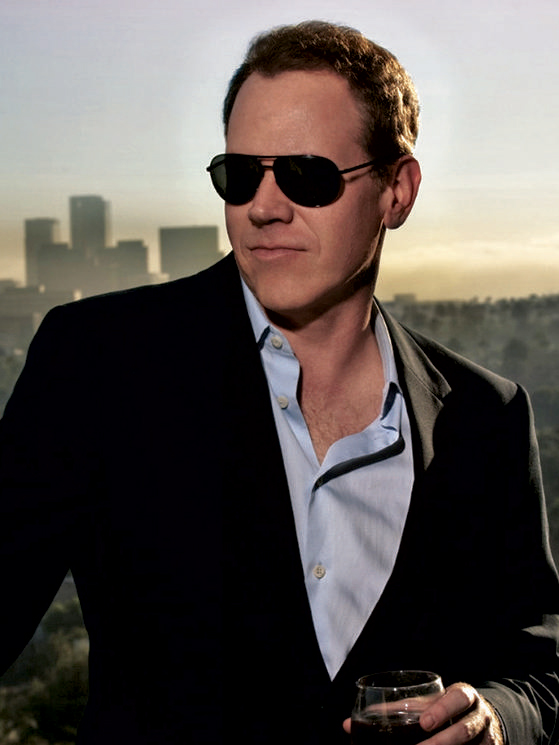 Here's what happened to spark this latest controversy — about a week ago, Bret started tweeting (and he admits now that he was drunk off his ass while doing so) crap like, "Kathryn Bigelow would be considered a mildly interesting filmmaker if she was a man but since she's a very hot woman she's really overrated." And then it kind of snowballed from there. Here are the relevant tweets: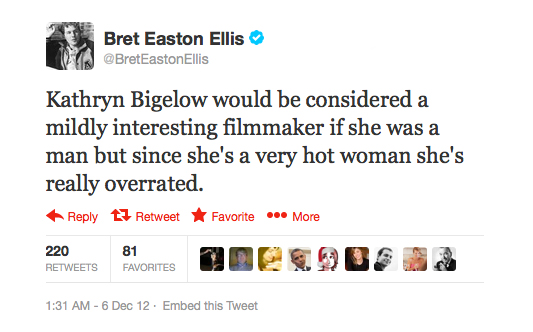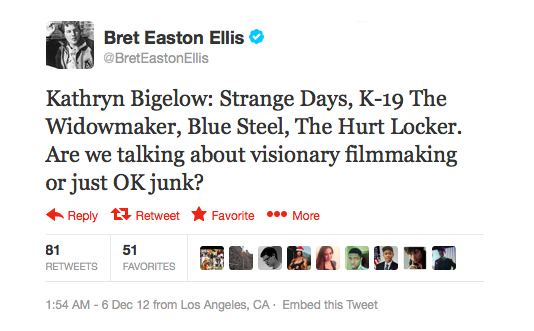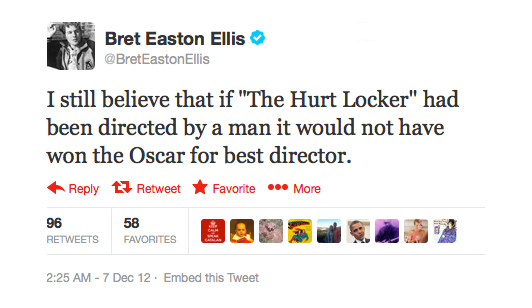 Now Bret has admitted that he was "beyond douchiness" to tweet the things he did about Kathryn's work, but not really. He still pretty much stands by everything he's said except for the word "junk," and he attempts to explain everything in a former apology letter posted to Kathryn on the Daily Beast. God, this sucker is long, but here are the relevant excerpts:
This was my Twitter-casual response to both the National Board of Review and the New York Film Critics Circle awarding Bigelow best director of the year, and awarding her new movie Zero Dark Thirty, about the 10-year hunt for Osama bin Laden, Best Picture. I hadn't seen Zero Dark Thirty but thought, in the Twitter-moment, can it really be that good? Marc Boal and Kathryn Bigelow and another war film?

Everything about their previous effort, The Hurt Locker, seemed to me not bad, exactly, but tepid, simplistic, crude, TV-movie-ish–except for the extended sniper set-piece, ending with a whirlwind of sand blowing across the desert, a haunting visual grace note to a scary, tense scene. The Hurt Locker also felt like it was directed by a man. Its testosterone level was palpable, whereas in Sofia Coppola's work you're aware of a much softer presence behind the camera. In 2009, after The Hurt Locker had dominated the Oscars, I had tweeted something along the lines of: the main aspect of The Hurt Locker that interests me most is that it was directed by a "beautiful woman" rather than a man (or something like that). No one really said anything; there was very little favoriting or retweeting or unfollowing then.

The only thing that bothers me about [my tweets] is the use of the word "junk." No, the movies listed above aren't junk. Their level of craftsmanship is often quite high. They might be just OK as movies, but they're certainly not junk in terms of execution. "Junk" is the writer's exclamation point. It's the writer's Twitter flourish to a kind of dead sentence, filled with a list, and an echo of what bothered me about The Hurt Locker–because she was again being sold as the front-runner for perhaps her second directing Oscar with what looked like a very similar film. And what point was I trying to make exactly? I mean, what "visionary" filmmaker ever wins an Oscar? So what if competent technicians usually win it? That's why the Oscars exist. So: I don't really like any of the above films–and except for the use of the word "junk" I'm fine with that tweet (it's not gender specific–it's specifically about Bigelow's work).

Twitter seems like a writer's funhouse to me, not something I'd use "seriously" to "hurt" someone. I don't want to hurt anybody. And I'm not even saying that Kathryn Bigelow was hurt or even noticed the tweets or even cared. I imagine her balls are bigger than that. I thought that in the Bigelow tweets people might find a certain truth (Yes, Bret! Tell us the truth! You'd know!) about the hypocrisy of the world, of the Hollywood mindset, beautiful women in the movie biz, reverse sexism, etc. But they ultimately revealed a much more layered sexism that, I guess I thought as a gay man, I could get away with since my supposed vitriol about Bigelow was coming from another "oppressed" class. But in 140 characters it didn't land that way.

I've taken a lot of hits in my career–they bounce off. The armor was built so long ago that I now assume everyone else in the public eye can handle it when they're shot at. But the outcry over the Bigelow tweets was eye-opening to me in a way that nothing else has ever been. I got it. I heard it. I looked back at what I was doing with those tweets (quickly, unconsciously, hurriedly, drunkenly) and I have to admit they simply back-fired. Which is why I'm writing this. No one asked me to write this. I simply write something like this when I'm in pain. And I've been slowly feeling a painfulness when reading all of the articles reacting to those tweets.

The American press's reaction to the Bigelow tweets was swift and overwhelming. Without reading the news I could still feel it swirling in the air because everyone around me was talking about it. It was by far the most sustained attack on anything I had tweeted about. What was odd about the collective anger was that the tweets were solely about daunting, glamorous Kathryn Bigelow–they were not directed at women everywhere, yet women united and seemed to bond over what they perceived as both a much broader and more personal "attack" (a word used often in the articles in the days that followed). What started bothering me was: what does my thinking Bigelow is physically hot have to do with anything? What point was I trying to make with that? That her success is due to her physicality? Was there anyway to get my real thoughts and feelings through in 140 characters and in a coherent and intelligent manner? Or do 140 characters (or less) determine that what you're trying to say is sometimes going to come off as shallow, or mean-spirited, or wrong?
[From Daily Beast]
Okay, one decent thing I can say about Bret Easton Ellis in this situation is that at least he didn't pull a Chris Brown and delete his Twitter account in a fit of childish anger after the controversy hit. Still, Bret appears to be blaming the medium instead of the message that his tweets sent. Somehow, he feels like the fact that he was confined to a series of 140 character tweets is an excuse for the fact that he explicitly said that Kathryn is only considered a great director because she's a hot chick. Also, the fact that Bret is a gay male is supposed to have some effect on how we interpret his sexist words, I guess. Whatever.
Ultimately, Bret might admit to being "in pain" over the reaction to his words, but he still doesn't get why his statements were offensive, and in a column that spans over 2000 words, he's still failed explain his point more fully. As for Bret's excuse that alcohol was to blame for his tweets, he may just be one of those people whose true personality is merely revealed by the hard stuff. As in, he's probably always a bit of a douche, and the hard douche comes out with the hard liquor. Who knows? Honestly, it never ceases to amaze me how celebrities act out on Twitter (i.e., Eli Roth and his tissue evidence) and then are somehow surprised when people notice and make a big deal out of it. With 365,489 followers, you'd think that Bret Easton Ellis would realize that at least a few of his followers are reading and retweeting everything that he tweets.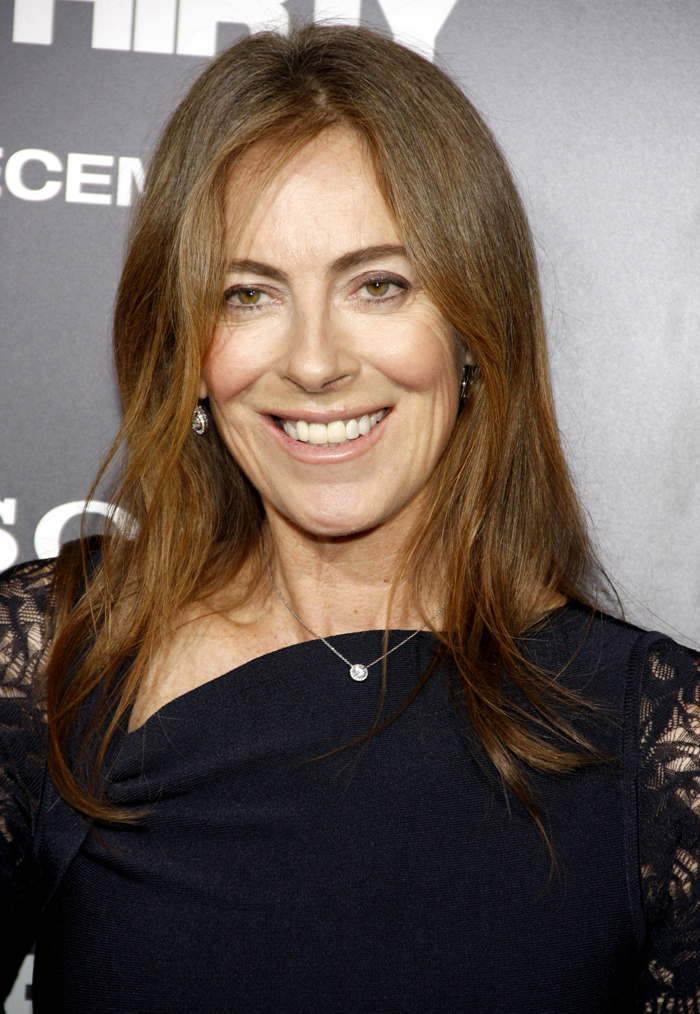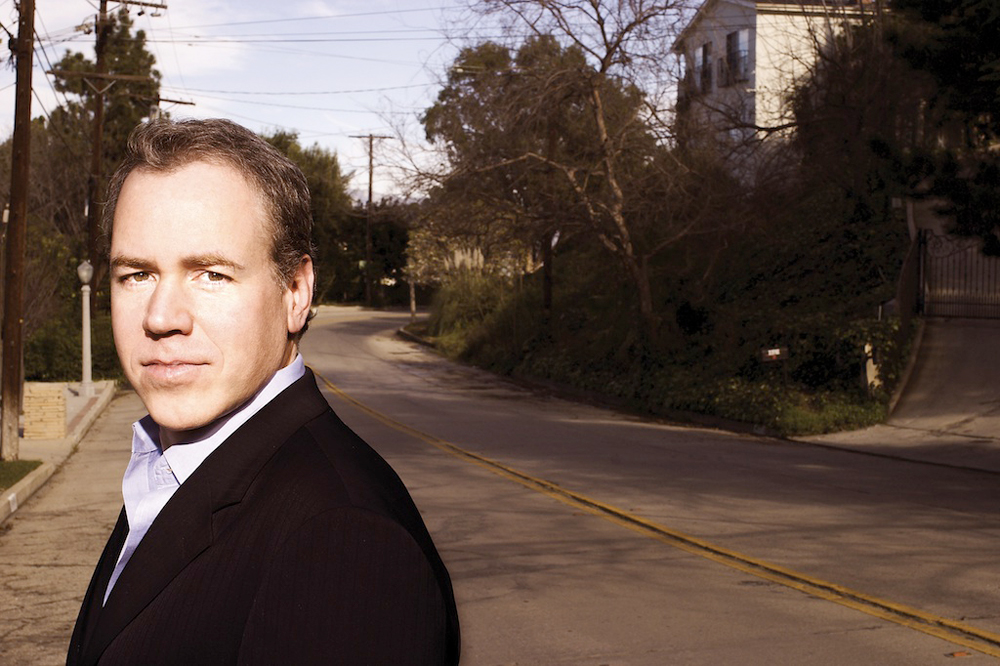 Photos courtesy of Bret Easton Ellis on Facebook, Twitter, and WENN