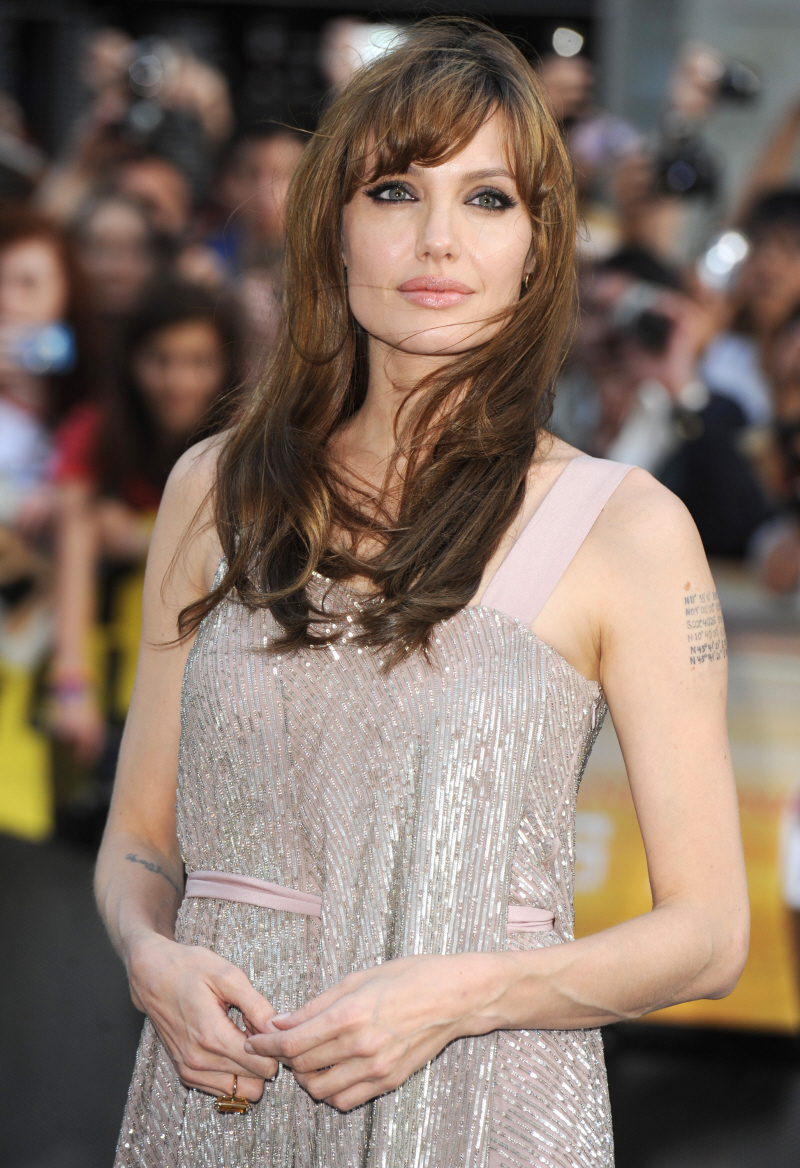 Angelina Jolie made her directorial debut last year, with the barely-seen In the Land of Blood and Honey. Though the film never got a wide release (and I still haven't seen it), Angelina was nominated for a Golden Globe (for Best Foreign Film) and she won the Stanley Kramer Award at the Producers Guild Awards, and the conventional wisdom is that Angelina's work was largely a mitzvah – she employed many authentic regional actors, she tried to deal with issues connected to the Bosnian War with diplomacy, etc. But still… barely anyone saw the film. So why is a studio giving Angelina an opportunity to direct something else, especially when she's also supposed to star in about a half-dozen films over the next few years?
Angelina Jolie is ready to spend more time behind the camera. The Oscar winner is planning to direct the feature-film adaptation of the Laura Hillenbrand best-seller Unbroken: A World War II Story of Survival, Resilience and Redemption, a true story about Louis Zamperini, a competitor at the 1936 Olympics who, as a U.S. Army Air Forces bombardier during World War II, survived a plane crash and then spent the rest of the war in a Japanese prison camp.

Now that's a story just made for the big screen—and Jolie knew it, too.

"I read Laura Hillenbrand's brilliant book, and I was so moved by Louie Zamperini's heroic story, I immediately began to fight for the opportunity to make this film," Jolie said in a statement. "Louie is a true hero and a man of immense humanity, faith and courage. I am deeply honored to have the chance to tell his inspiring story."

Added Universal Pictures cochairs Adam Fogelson and Donna Langley: "In her life and in her work, Angelina has embraced stories and causes involving great struggle and triumph over tremendous odds and the basic human condition. She has a real ability to illustrate the strength in human spirit which will be essential in telling Lou's story of survival and great heroism." (E! and Universal Pictures are both part of the NBCUniversal family.)

Jolie, who seemingly spends as much time (if not more) on humanitarian missions in war-torn countries these days as she does acting on movie sets, made her feature directorial debut with the Bosnian war drama In the Land of Blood and Honey.

Hillenbrand, meanwhile, is two for two: Unbroken is only her second novel after Seabiscuit: An American Legend, which also got the Hollywood treatment.
So, it's another period piece, and a WWII film to boot. WWII films are… hit or miss, I think. I might be the only person in the world who thinks Saving Private Ryan is overrated as a film, but then again… Judgment At Nuremberg is one of the best post-WWII films ever. But I guess the story won't really be about battles or even the European theater… it will be about the Pacific theater, and I'm guessing that Angelina really wants to do this film because she wants to film on location in Southeast Asia and employ a lot of local actors. Don't get me wrong… this sounds like a good project (and a depressing story), and my only real qualm is that Angelina is going to be directing a project without any strong female characters.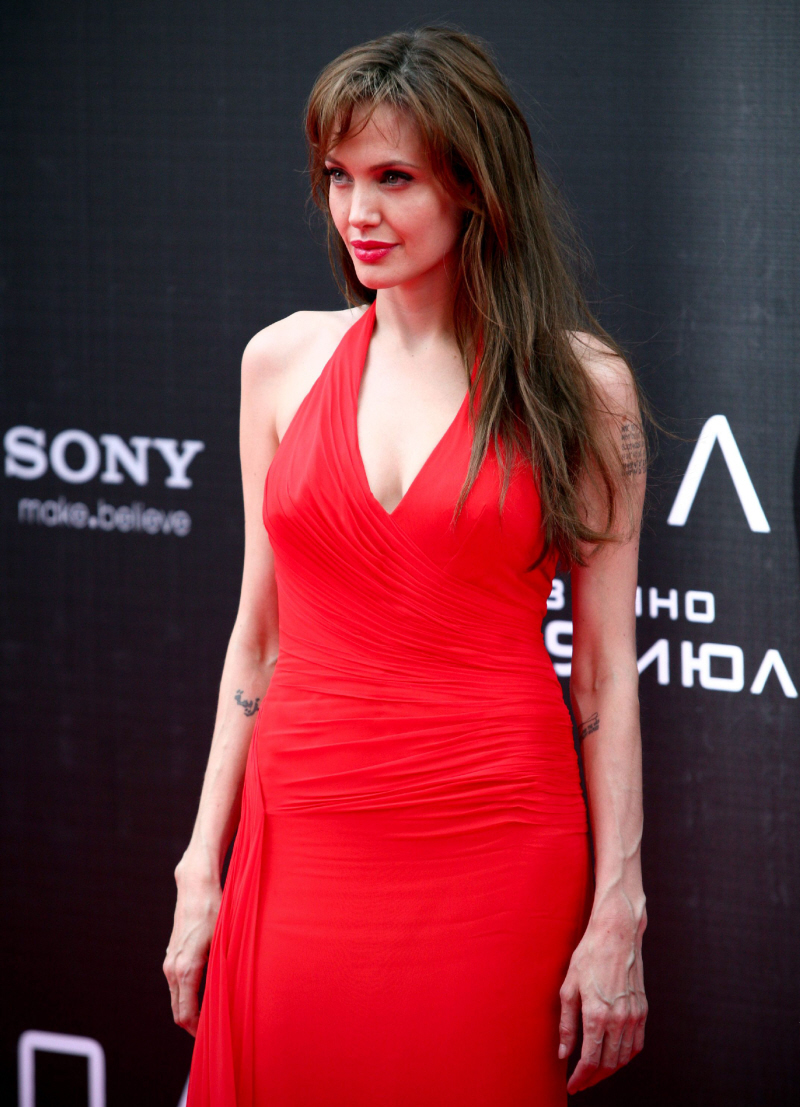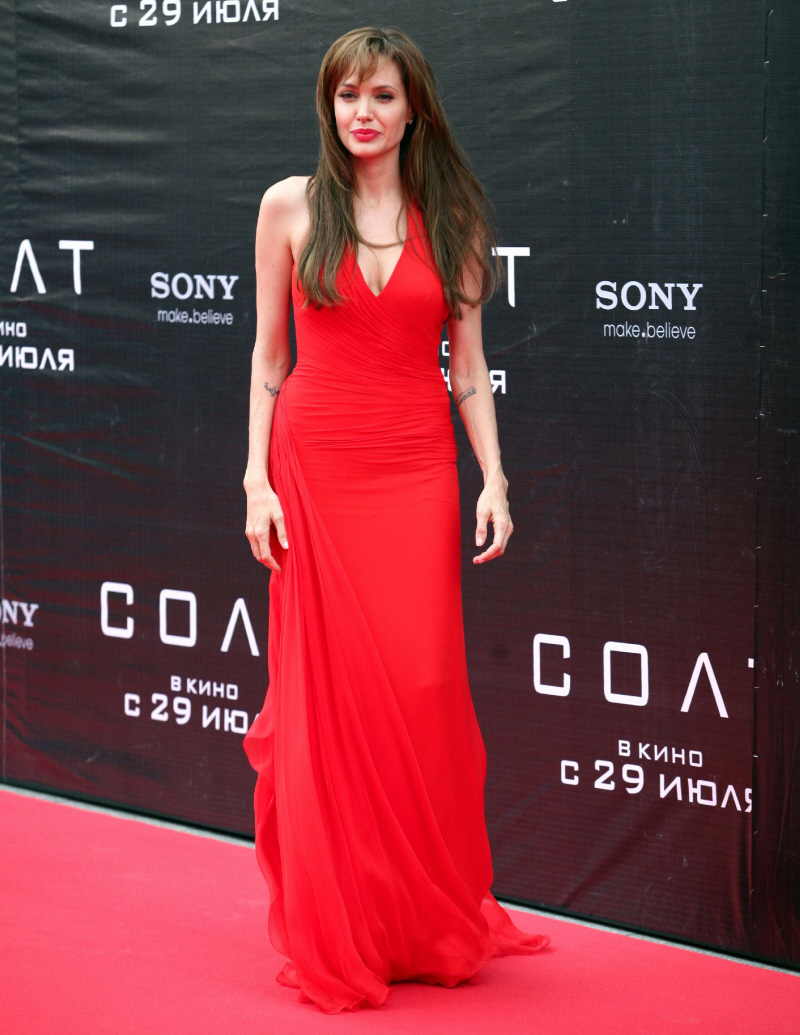 Photos courtesy of WENN.