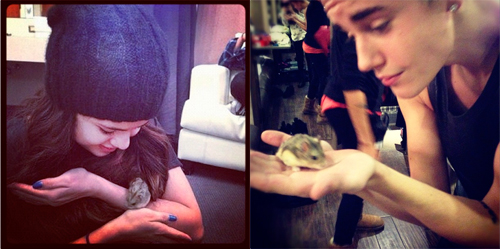 Is it wrong that I find this story unintentionally hilarious? As background, Justin Bieber handed off his hamster, complete with cage, to a random fan outside his performance at the Jingle Ball in Atlanta last Wednesday. TMZ has some shaky video of the handoff along with details of how it happened. Justin tells a screaming girl "You gotta take care of PAC" and she promises "I will take care of him!!!" There was a follow up story a few days later, complete with a photo of the adorable 18 year-old girl looking thrilled beyond belief to be holding Justin's hamster. The new owner told TMZ that she was taking good care of PAC and "vowed to treat the little guy like a tiny rodent king." So that should be the end of this story, right? Not so fast – the California Hamster Association has some harsh words for Bieber. Am I the only one thinking that TMZ got pranked on this one?
Justin Bieber issued a DEATH SENTENCE to his pet hamster PAC when he gave it away to a screaming fan (who promised to love and cherish it forever) outside of a concert earlier this month … this according to the California Hamster Association (yes, there's actually a California Hamster Association).

TMZ spoke to a rep for the group … who tells us Bieber committed an act of "animal cruelty" when he gifted away the animal … even if his intentions were good.

The CHA tells us … hamsters are fragile creatures that "often succumb quickly to illness and death," especially when faced with "sudden environmental change."

In short … "The moment that hamster was handed off to a screaming girl in a harsh, frenzied environment was likely the moment it gazed at the short path to its doom."

DOOM!!!!!!

So what should Bieber have done instead? The CHA says if Justin no longer wanted the pet, he could have left it in the care of an animal shelter or rescue center … so they could've handed it off to a responsible new owner in a safer manner.

As for PAC, he's currently alive and well in the care of Bieber's 18-year-old super-fan Tori … who has vowed to treat the animal like a tiny rodent god.
I googled this California Hamster Association, and they have a budget website and actual upcoming events in which people show their hamsters in hamster competitions. This really happens and the organization seems legit. Maybe I'm biased because my kid has a gerbil and I don't know much about the world of hamsters. I'm thinking that like a lot of pets, it's better to hand them off to someone you know will care for them than to put them in a shelter where they may languish. My son's gerbil is being cared for by family while we're away. Does that make me a terrible gerbil mom for moving her cage to a new environment? In Bieber's case, he was virtually guaranteed to find someone who would treat the hamster well. He chose among a group of fans waiting for him, but maybe he should have vetted them better to make sure PAC would be going to a good home.
As for the issue of whether you can actually put hamsters in shelters, you can and there are some shelters that keep them. A search on Petfinder under "small and furry" returns no hamsters within a 60 mile radius of me. I've only been to my local shelter a few times because it breaks my heart and I end up thinking about a special dog or cat for days afterwards, wondering if I did the right thing by leaving empty handed. They only have dogs and cats there. From what I've seen of other rural shelters, they just don't have the resources to keep small furry pets.
I don't know why I'm thinking so hard about this hamster adoption issue. The California Hamster Association just got more publicity then they've ever had before by hitching themselves to Bieber's hamster handoff.
Oh, and I should probably mention that Bieber is rumored to be dating a Victoria's Secret model named Barbara Palvin, aka Tinker Toy Girl. Palvin has denied it, though. It must not be serious enough for Bieber to ask her to watch his hamster. *snicker*
Conspiracy theory: Selena gave Justin the hamster and that's why he gave it away.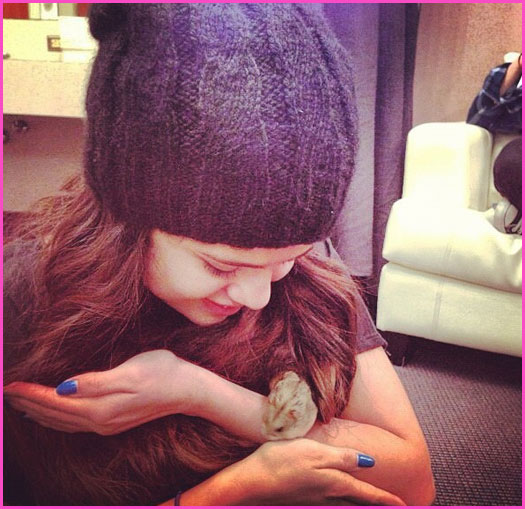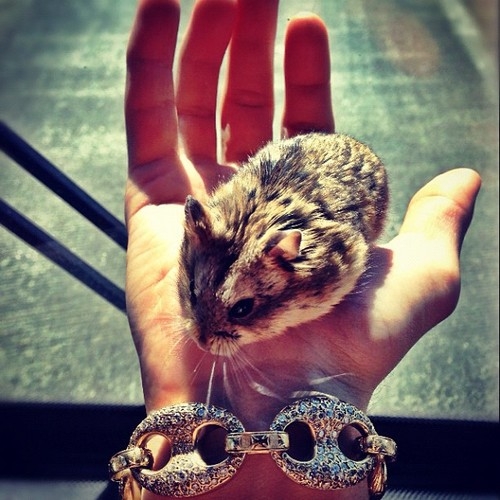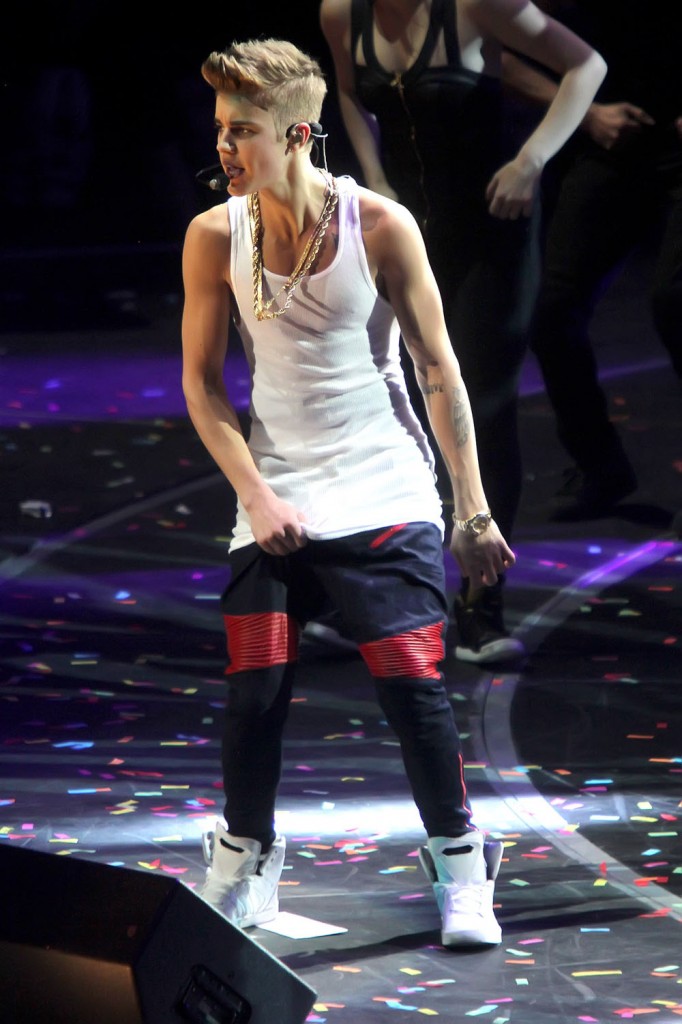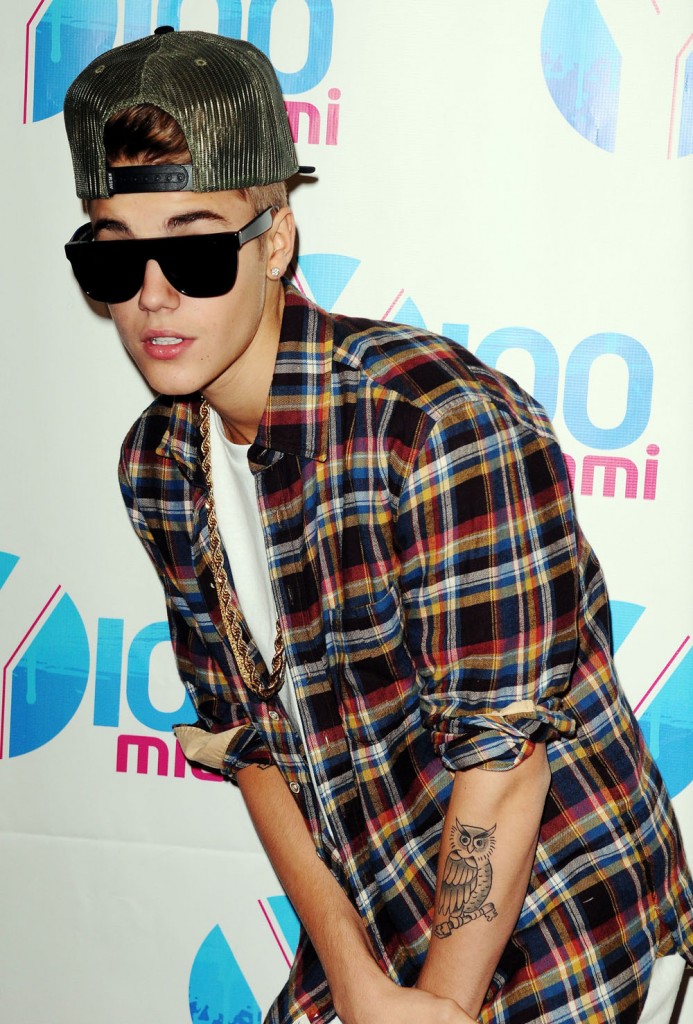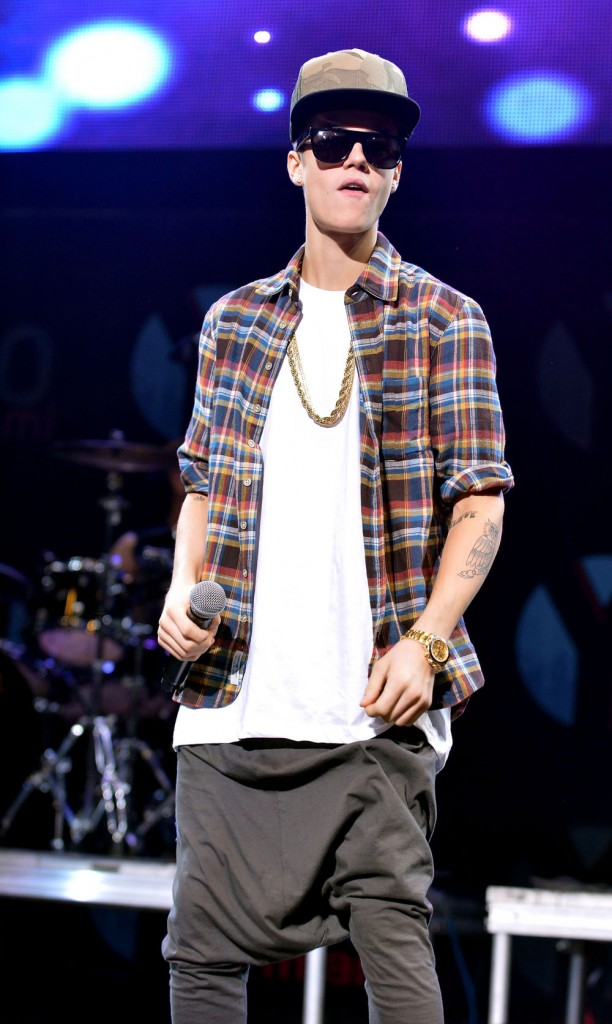 Photo credit: Instagram and WENN.com