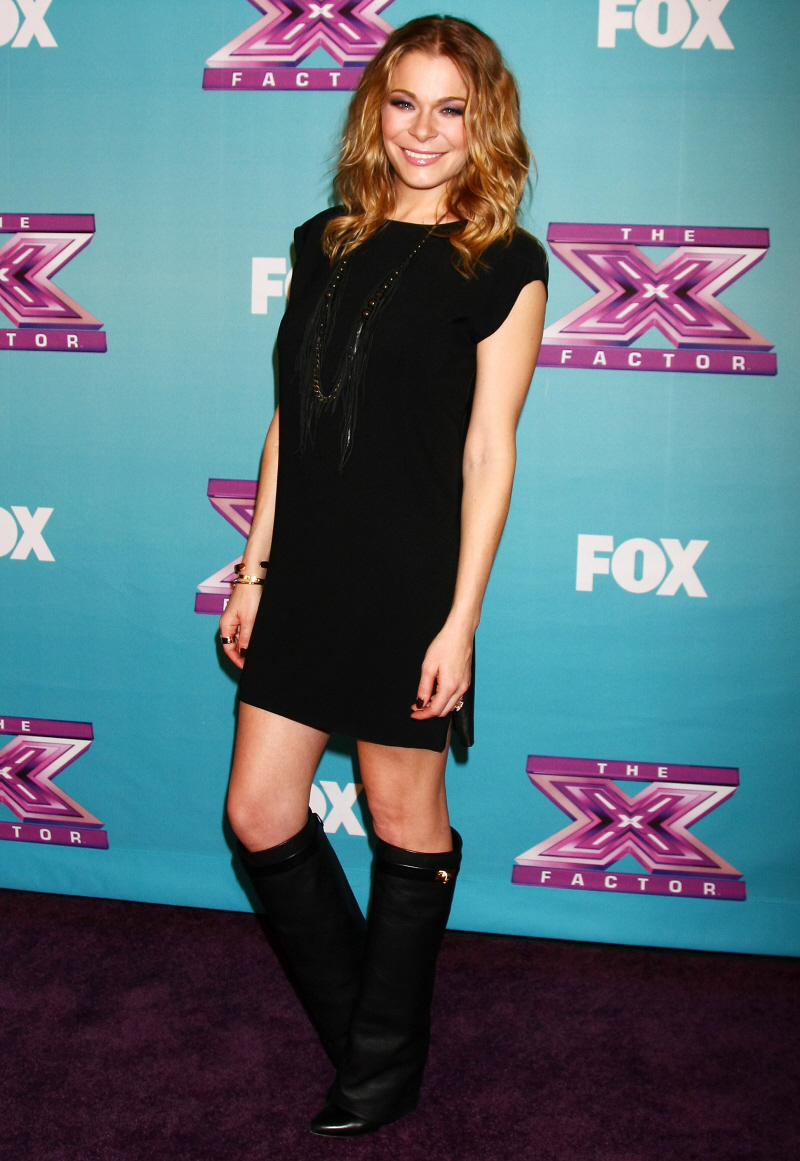 I saw you guys talking about this in the previous LeAnn post, so here you go – a post devoted to LeAnn Rimes's WTF performance last night on The X-Factor. LeAnn came out to do a duet with 13-year-old Carly Rose Sonenclar for the song "How Do I Live". I actually forgot that "How Do I Live" is one of LeAnn's hit songs – but she didn't actually write, just FYI. It was written by famed songwriter Diane Warren. Still, it's one of LeAnn's most famous hits, and she came out to perform it with a young talent. What's hilarious is that LeAnn thought the moment was totally about HER and not young Carly Rose. Even Carly realized that LeAnn was trying to steal her thunder, thus Carly is making some hilarious WTF baby-bitchfaces throughout the performance. A few more things to note: LeAnn is wearing those Givenchy boots that I used to like (but I can't like them anymore). And seriously, did they rehearse this? It doesn't feel like it.
After the odd duet, LeAnn said, "I love this girl so much, she is such an amazing talent." Can I just say? Between LeAnn and Britney Spears and this young Carly Rose, the vibe is very… weird. Britney was a child performer. LeAnn was a child performer. And now LeAnn and Britney are working to ensure that little Carly Rose comes out the winner of The X-Factor? I wonder if both Britney and LeAnn see themselves in Carly Rose. And I wonder if that scares them. There's always someone younger and cuter (and more talented) coming along.
Also: WTF was up with LeAnn's makeup? YIKES.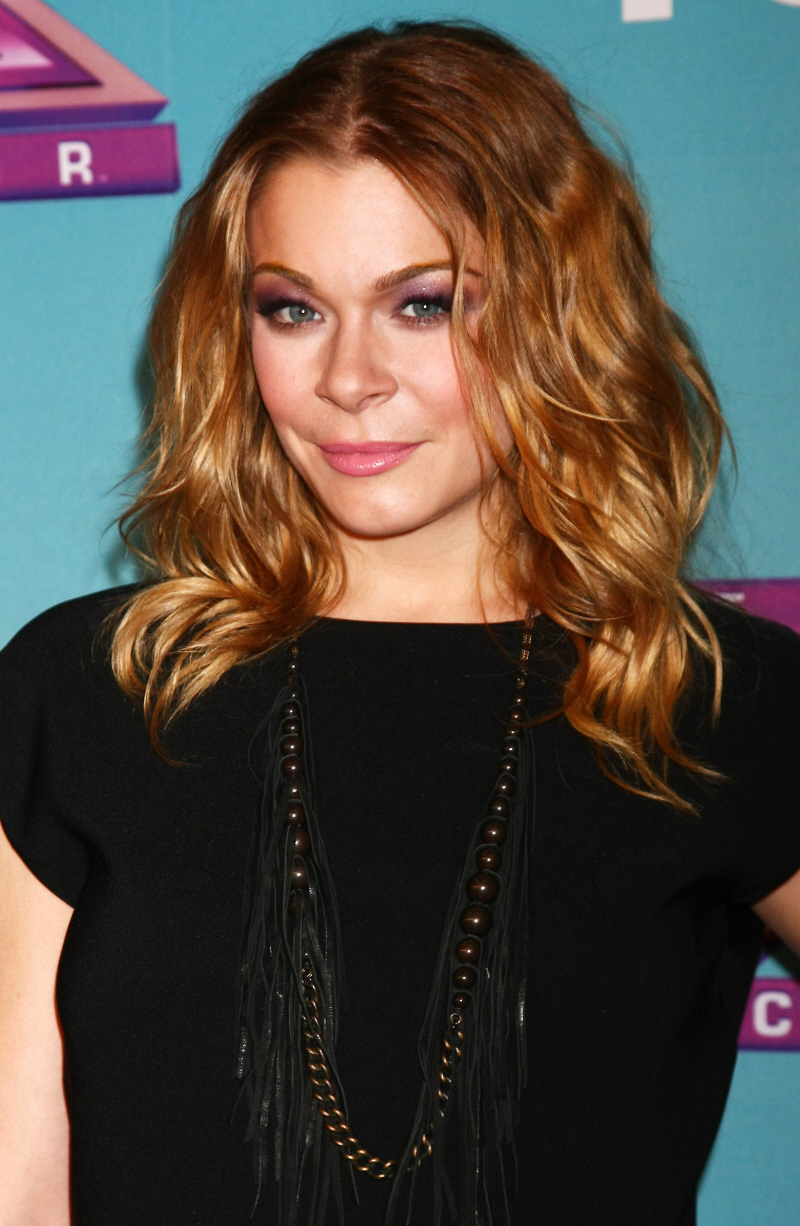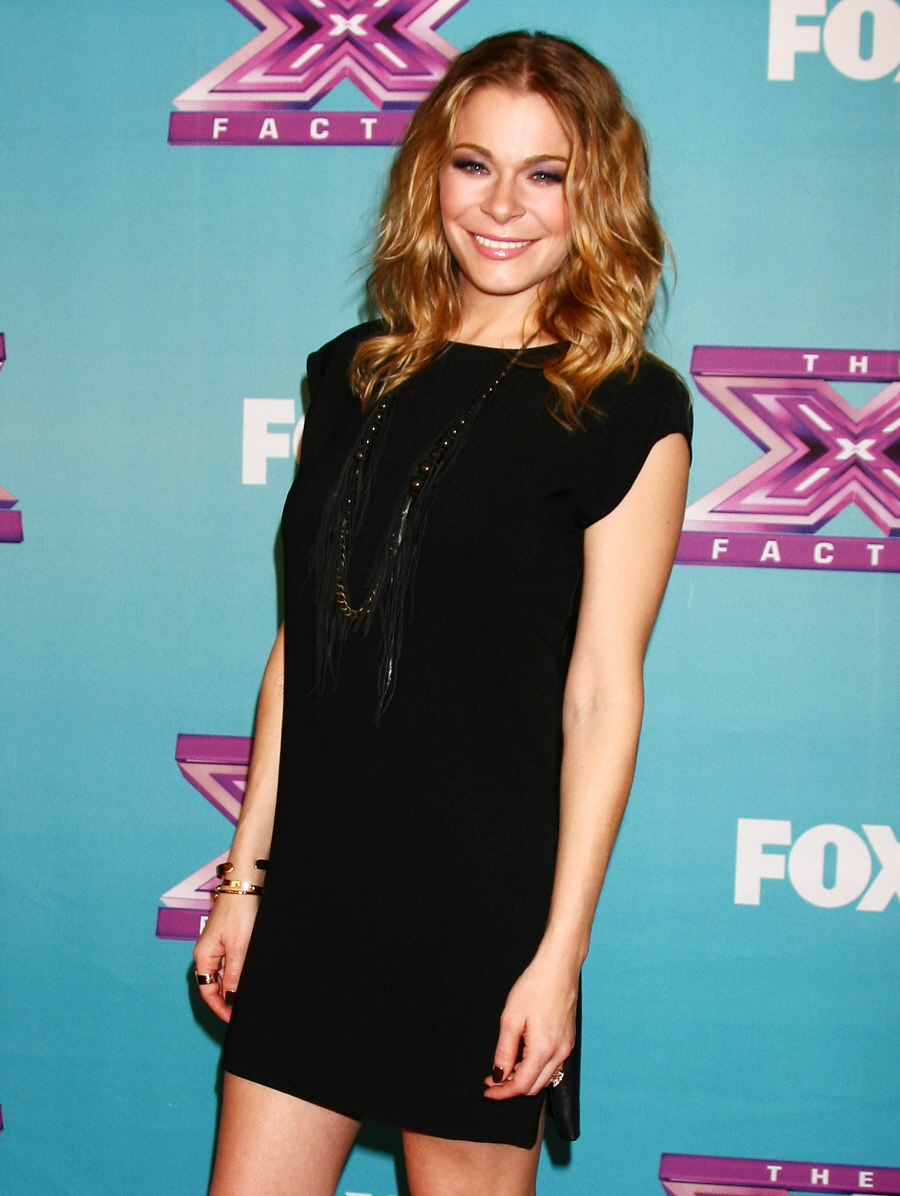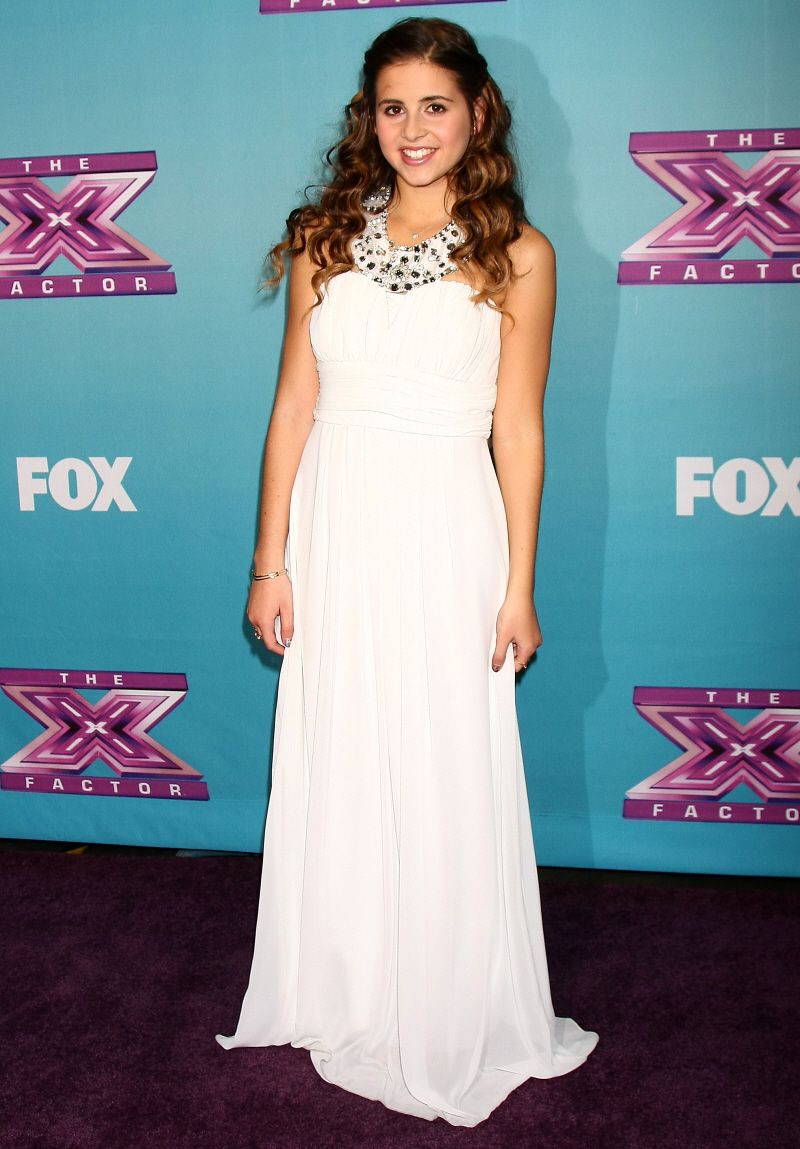 Photos courtesy of WENN.