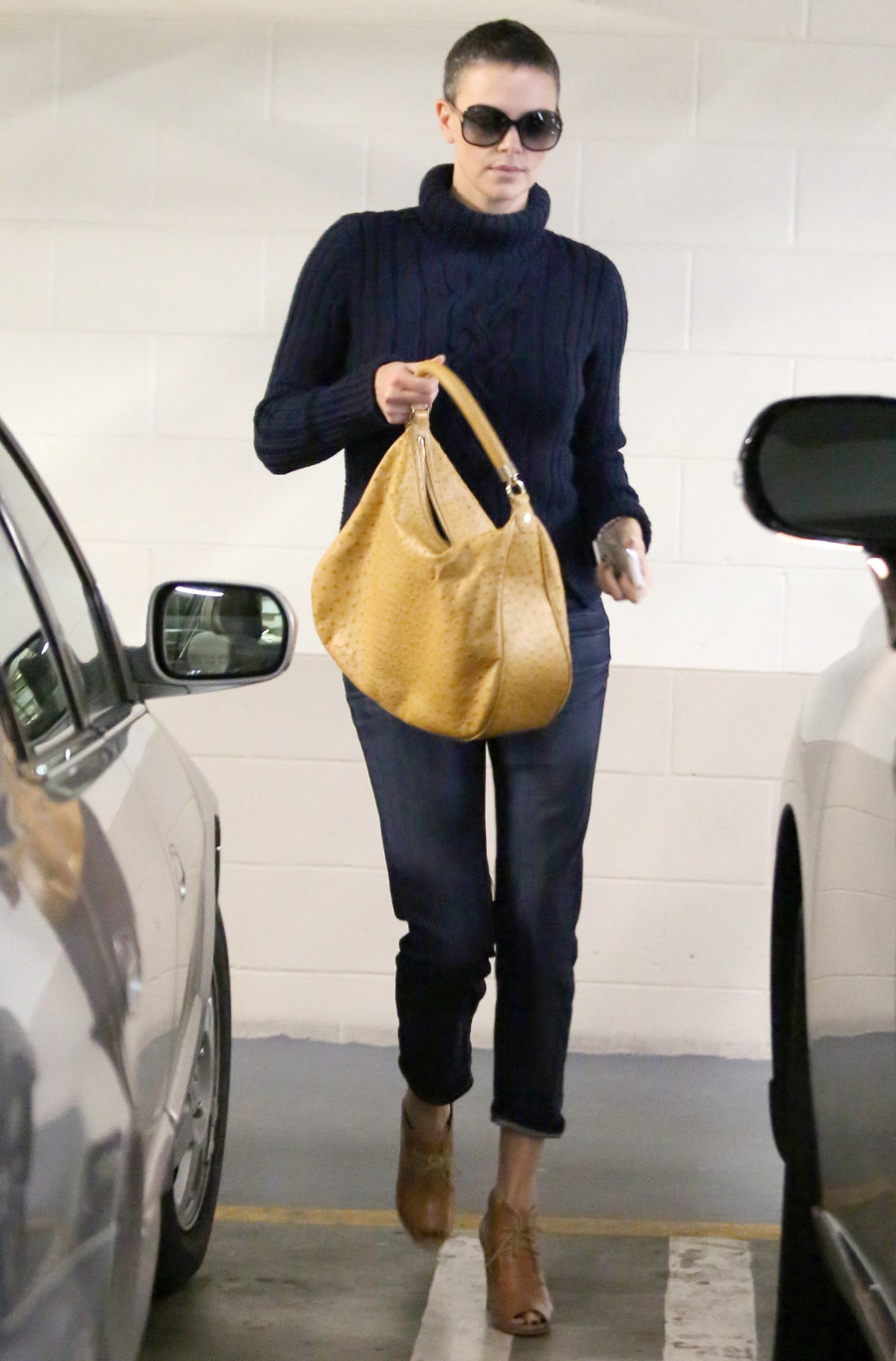 This is just another "Charlie Theron looks so righteous nowadays" post. Because you guys liked last Sunday's post so much! These are new pics of Charlie in West Hollywood yesterday. Her hair is obviously still buzzed, and it's still coming in WAY darker than I would have thought. Not just dark, but partly grey on the sides. Charlize has been doing the buzz thing for the last half of the year – she chopped everything off for Mad Max: Fury Road, and now she's back in LA after filming for months in Africa. I'm still so happy that Charlize isn't covering her buzzcut with a wig, wiglet, weave or extensions. Although I think it would be cute if she mixed it up a do-rag.
Can we talk about Charlize's ensemble? Sigh… I love her sweater. I used to be big into chunky knits and turtleneck sweaters, but at some point I got to a place where I no longer wanted to wear turtlenecks. Partly because I began to feel like I was being strangled, and partly because… I can't really pull them off. I think Jessica Simpson was right about one thing – big-busted girls can't wear high-necked stuff, it throws off our proportions. But on Charlize's willowy body, the t-neck works. And I'm jelly. Now, I still don't know about Charlize's Capris. I'm not into them, but they kind of work on her body.
From the whole outfit, though, my favorite part is the PURSE. Damn, I WANT THAT PURSE.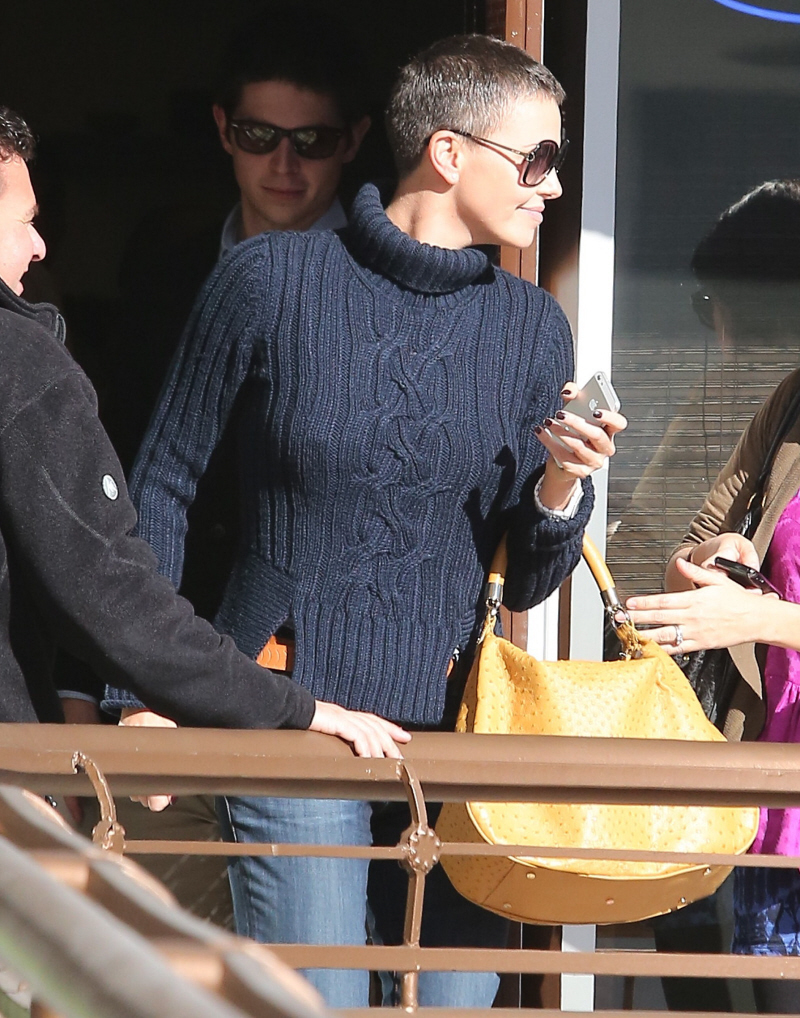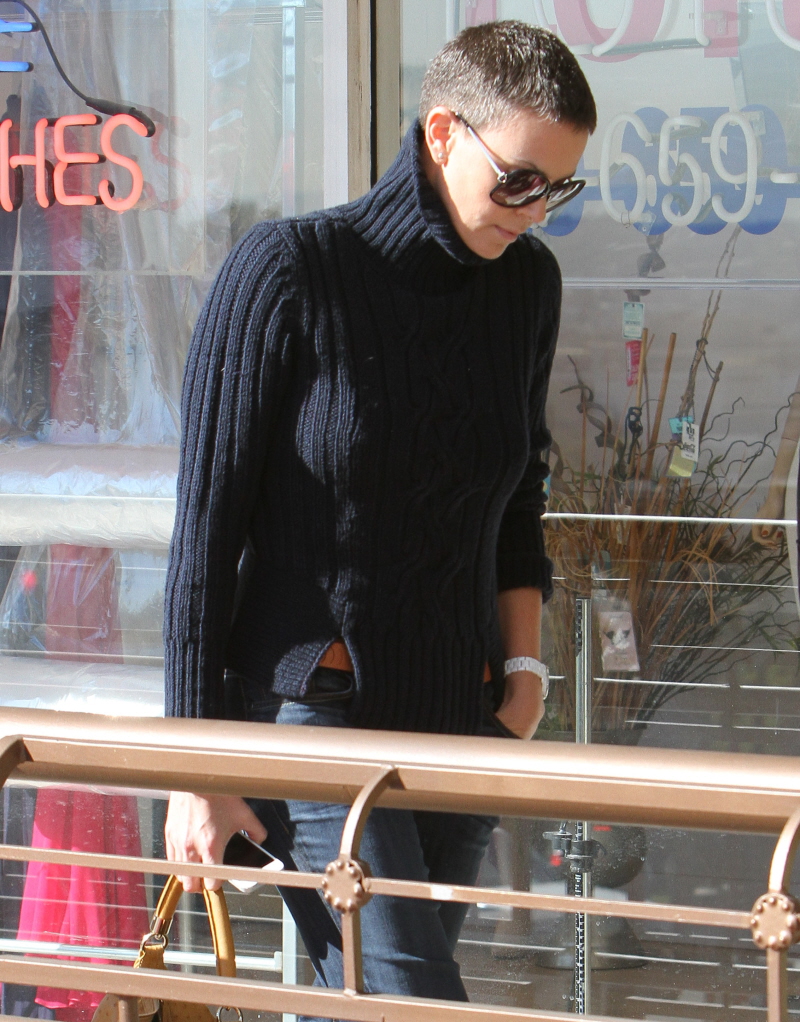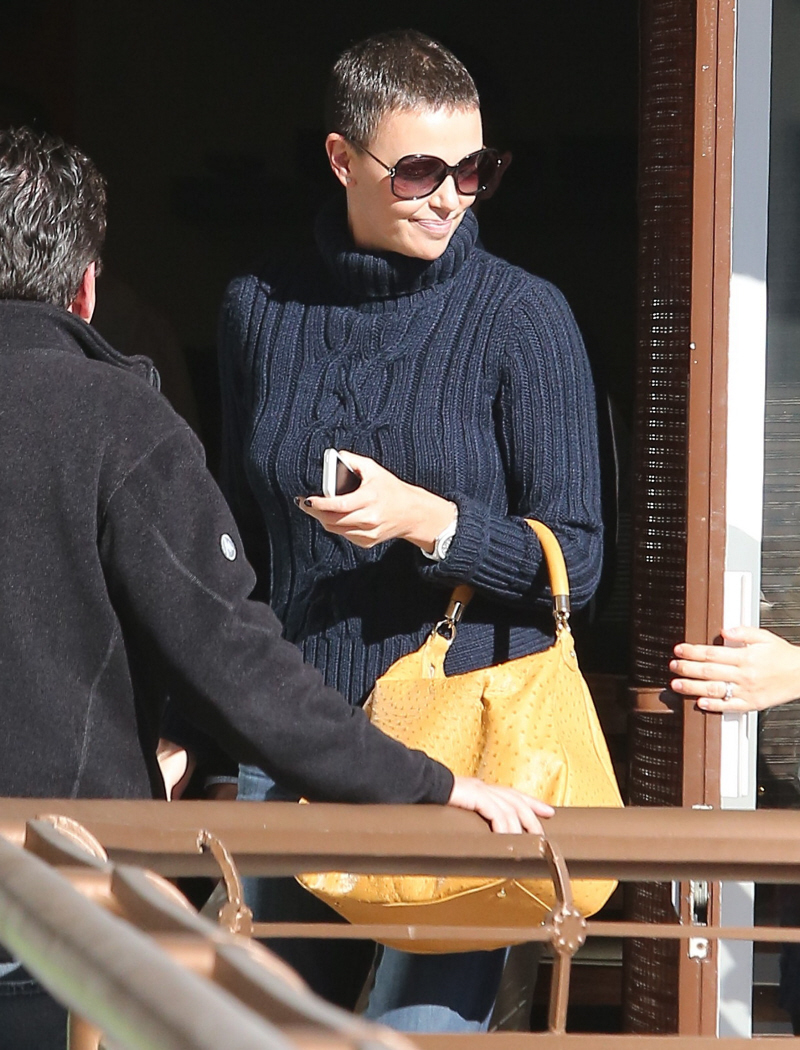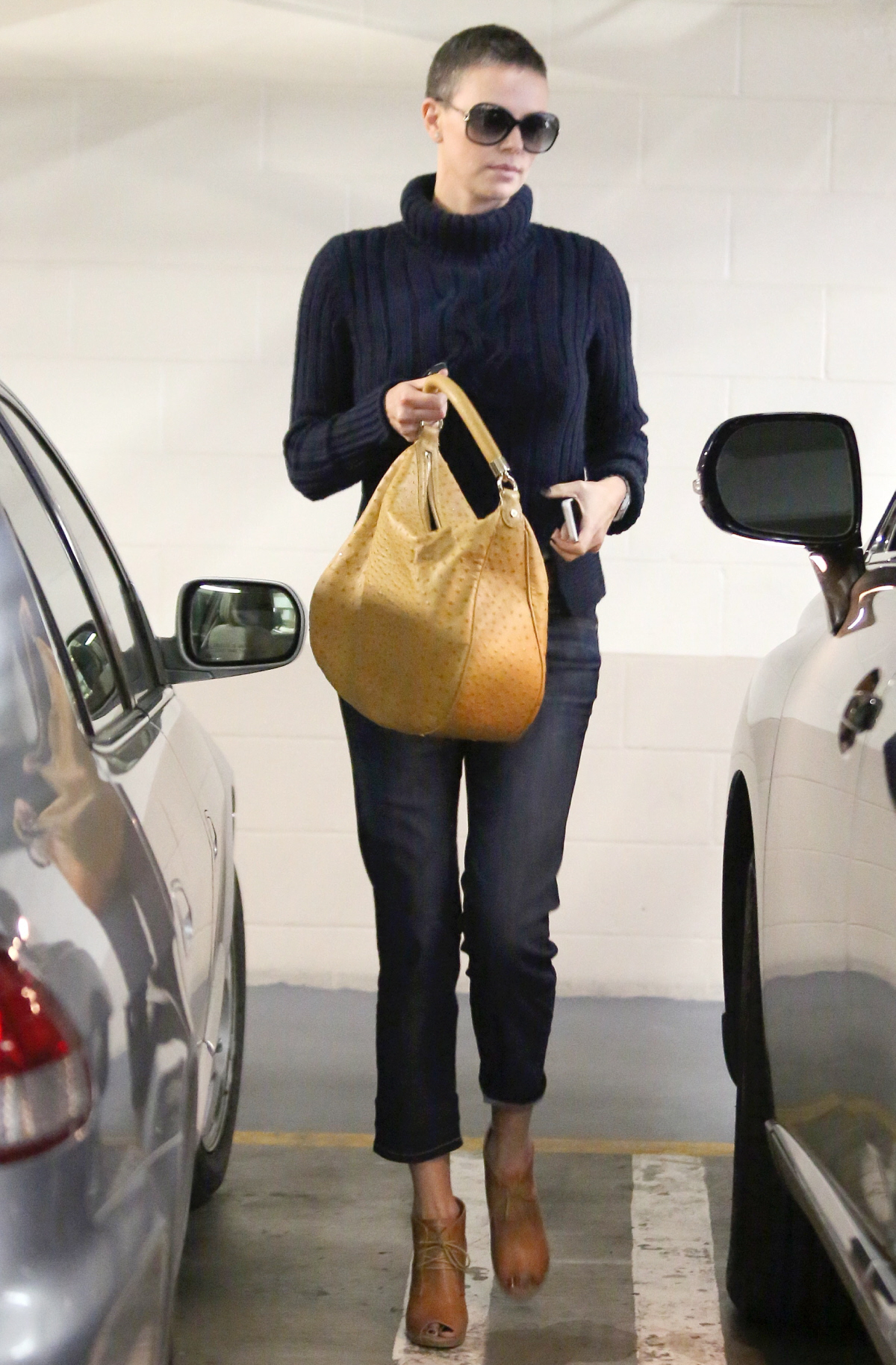 Photos courtesy of Fame/Flynet and WENN.