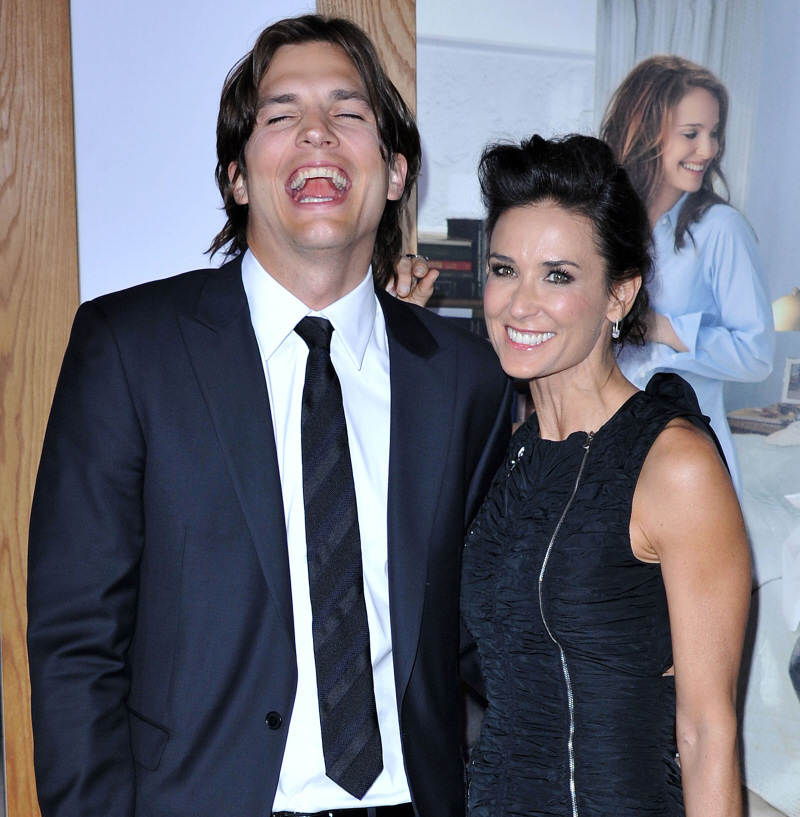 More than a year after separating, Ashton Kutcher and Demi Moore are finally formalizing it. So much for all of those rumors about their marriage not even being legitimate! I was actually surprised that they WERE legally married all of this time. Anyway, Ashton was the one to file for divorce, not Demi. According to TMZ, Ashton filed in LA last week, citing "irreconcilable differences." "Sources" also told TMZ that Ashton waited to file (for more than a year?) because he wanted to give Demi a chance to file first. Like, he was going to allow her to play the wronged woman, which I think is a really bitchy, passive aggressive way to play it on Ashton's part (like, he thinks Demi is such a sad mess so he was going to let her have one), but whatever. When Demi never filed (probably because she spent the past year as a damn mess), Ashton went ahead and pulled the proverbial trigger. But! Team Demi tried to shove this at TMZ right after Ashton filed:
Demi Moore planned to divorce Ashton Kutcher from the day she left him in November, 2011 … sources connected with the former couple tell TMZ.

As we first reported … Ashton wanted to give Demi the chance to file herself — a whole dignity thing since he's the one who was allegedly cheating on her — but he finally got tired of waiting after a year and filed for divorce Friday.

But our sources say Demi was not stalling … there was something going on with some sort of financial issues between the two of them that prevented her from filing … something she was trying to resolve. We're told Demi never wavered in her resolve to get unhitched.

One final thing. Our sources say Demi is "genuinely happy" now and has no regrets about moving on.
In a later report, TMZ's "sources" claimed that Demi wanted/wants a financial settlement from Ashton, like she got from Bruce Willis. But that's kind of weird because Demi was and is loaded (as in rich) and although Ashton has more money than I could ever dream of, he's still not the wealthier party. So… Demi's story is that she didn't file for divorce for more than a year because she wants Ashton's money? That doesn't make much sense to me.
Meanwhile, guess where Ashton spent the Christmas holiday? He was in Iowa, his home state (I believe his mom and brother still live there), and he brought Mila Kunis with him. People Magazine reported that Ashton and Mila were seen at Fruitzen Frozen Yogurt in Cedar Rapids over the weekend. So… they're doing holidays together officially. It's REALLY serious between them. What's the over/under on Mila getting pregnant?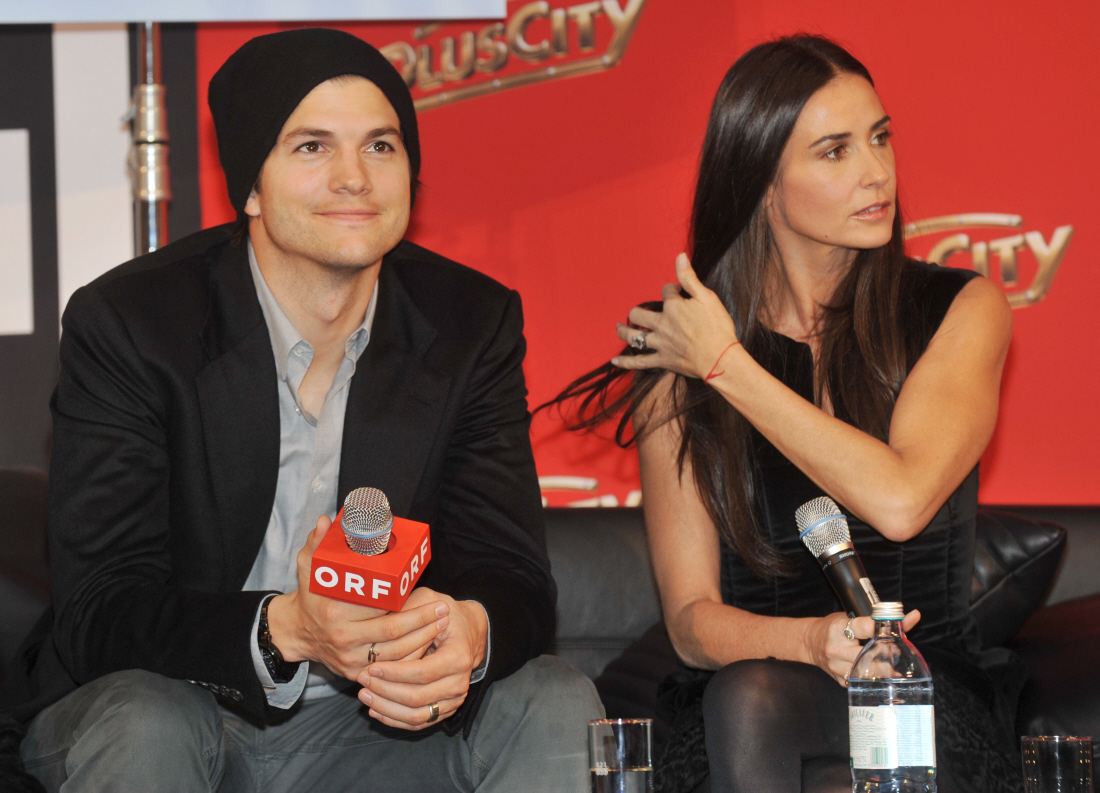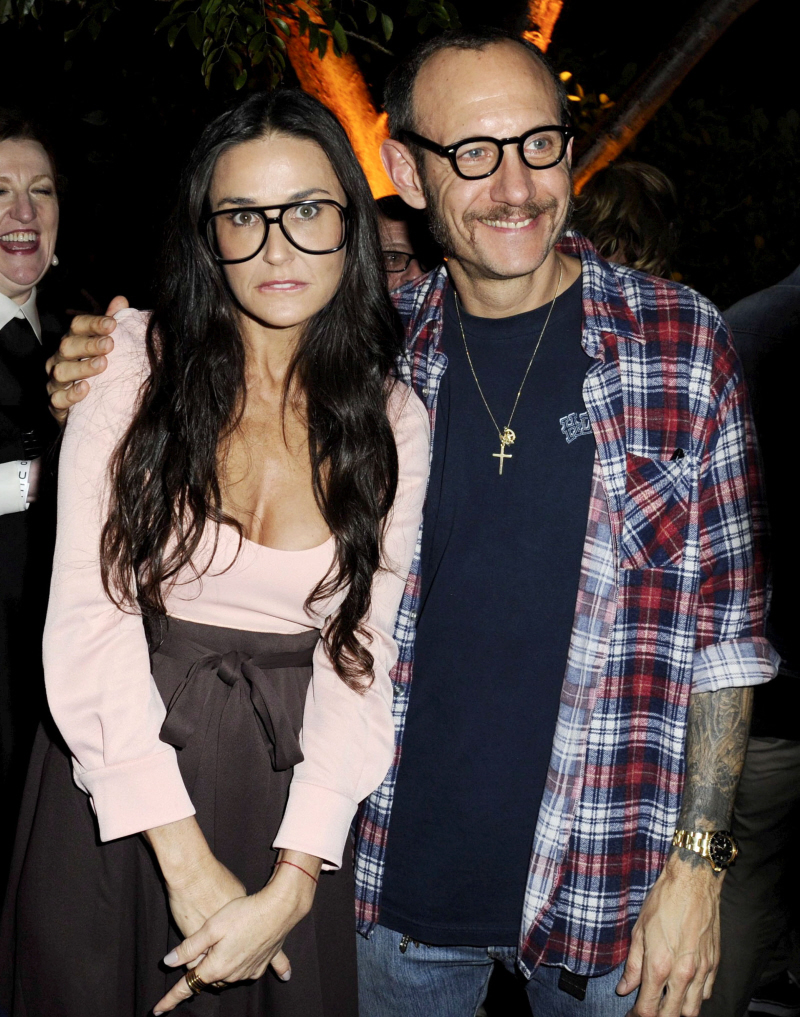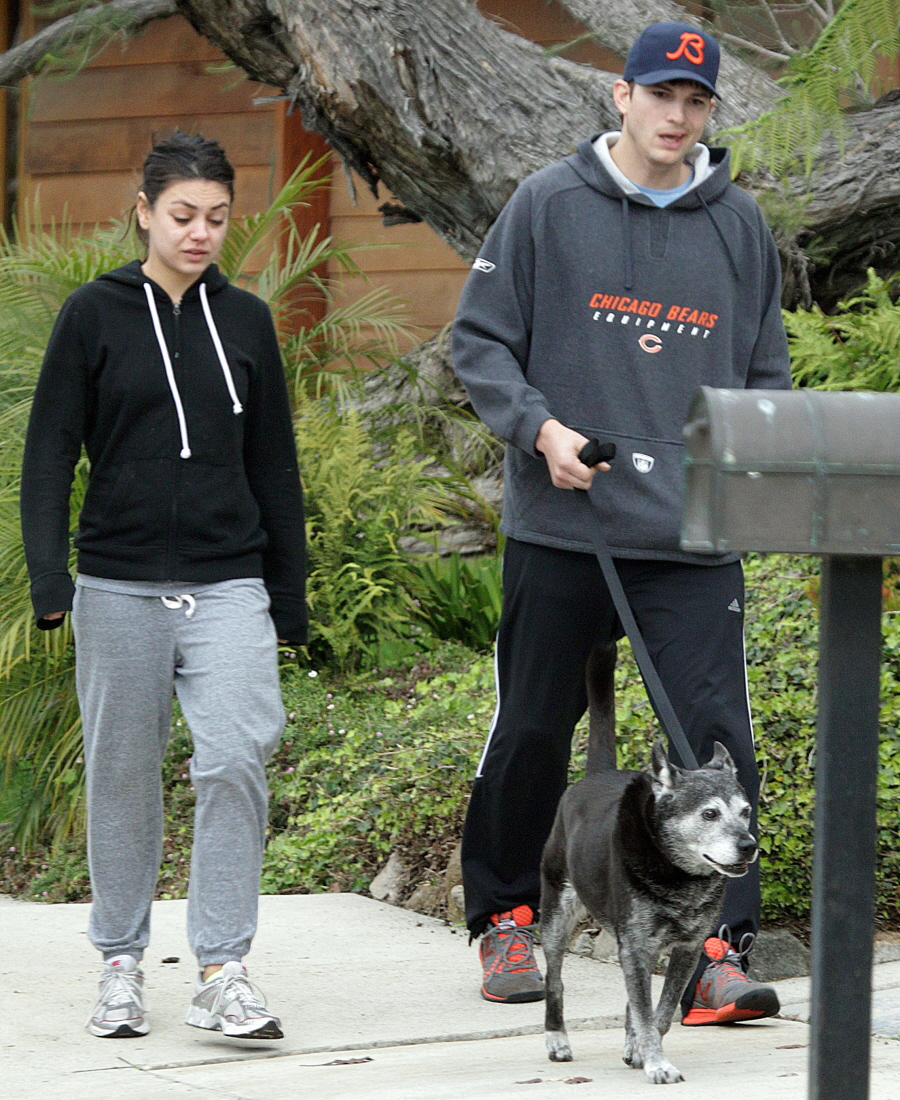 Photos courtesy of WENN and Fame/Flynet.