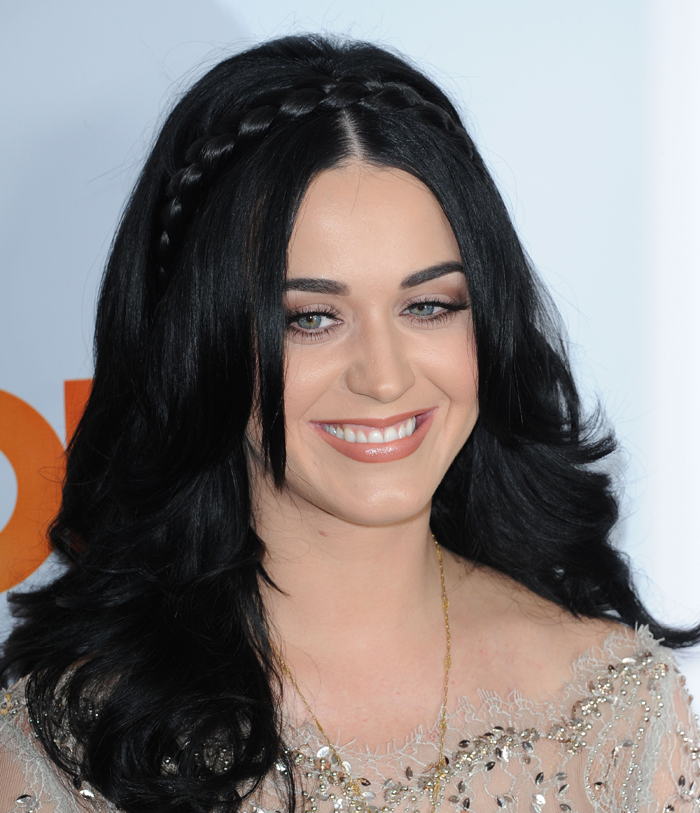 You guys, I just don't know what to think anymore about Katy Perry and John Mayer. Even though these two famewhores have broken up a few times already, they've pretty much been going out (officially, at least) since August. In the duration, we've heard about their public PDA while John feeds Katy in public; their very loud, neighbor-disturbing sex; and how Katy supposedly believes that playing hard to get will make John shed his lothario skin. We also just covered a story about how John has allegedly been stepping out for sex dates during the entire time he's been dating Katy, which isn't hard to believe at all. Now, the couple has just spent Christmas together at Katy's ultra-religious parents' house. What is going on here?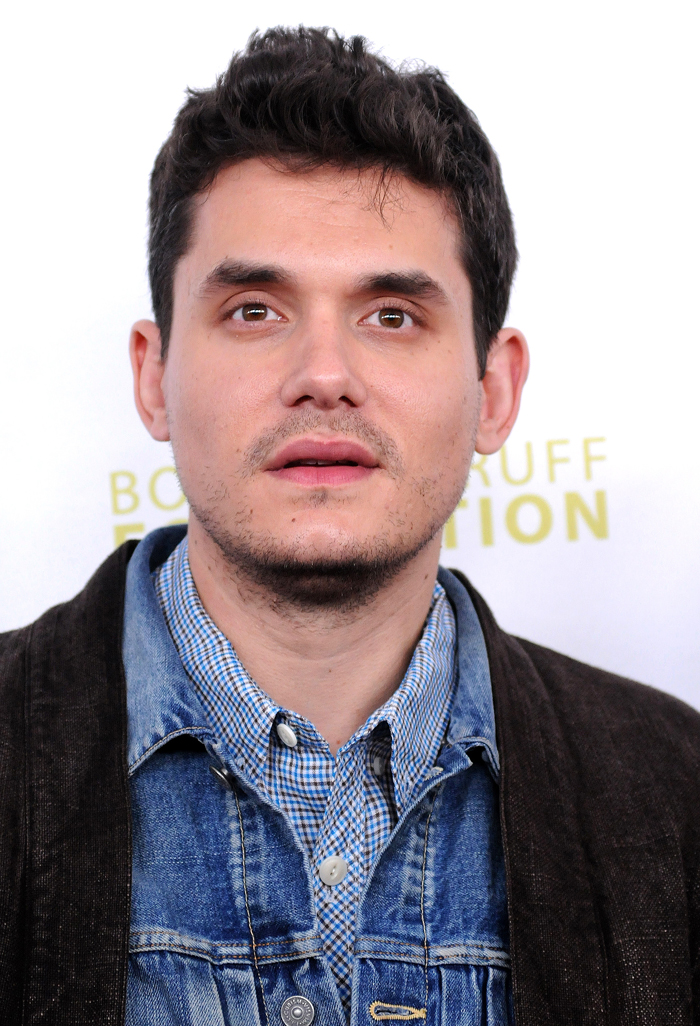 Sounds like Katy Perry and John Mayer are taking things to the next level.

The couple, after dating for a few months, are spending Christmas together, PEOPLE has learned.

And guess what: The pop star, 28, is bringing Mayer, 35, home to her parents, whom he has already met, according to a source.

"They're happy together and with her family for the holidays," says the source. "John really likes getting to know Katy's family better."

The couple are also getting serious about their relationship. "They've spent a lot of time together and really enjoy each other's company," says the source. "John is entirely focused on Katy."

As for recent tabloid reports that Mayer has been flirting with other women and that Perry discovered text messages on his phone, the source says, "That is absolutely not true. John would never do that to her, and Katy really trusts John."

For Perry, the holidays this year are dramatically different from 2011′s. Last December, her then-husband Russell Brand filed for divorce. Their marriage officially ended this past July.
[From People]
Obviously, someone's team (probably Katy's) released this information to People, but the motivation is unclear. Is she trying to hurt ex-husband Russell Brand? Such a tactic is not likely to succeed at this point, but maybe Katy just wants to send him a message that she's doing just fine. After all, Katy at least enjoyed a better holiday this year than last year when she and Rusty spent Christmas 7000 miles apart from each other after a massive fight that turned out to be the straw that broke the sober man's back. Sure, Katy is happier for now since she has John, but who knows how long that will last, and somehow, I don't think that Russell is listening anymore.
Update: This just gets grosser and grosser. Katy just tweeted this photo of John dressed up as Santa. CB wants to know whether John dressed like this for the younger members of Katy's family … or if he did this privately for Katy at a separate venue. It's a hard call to make.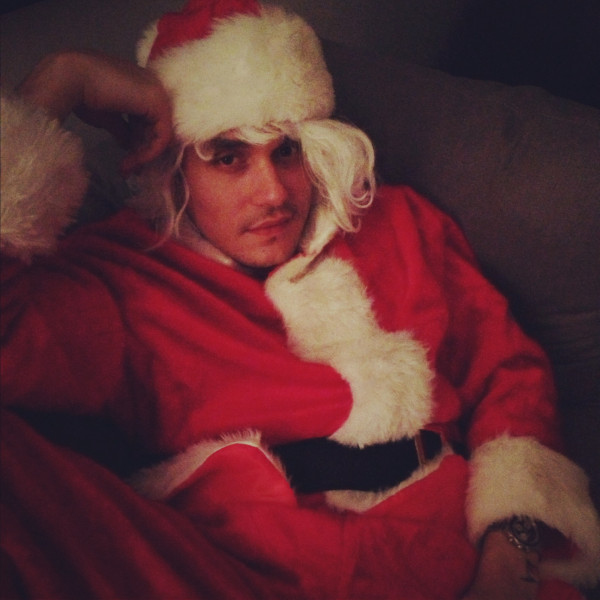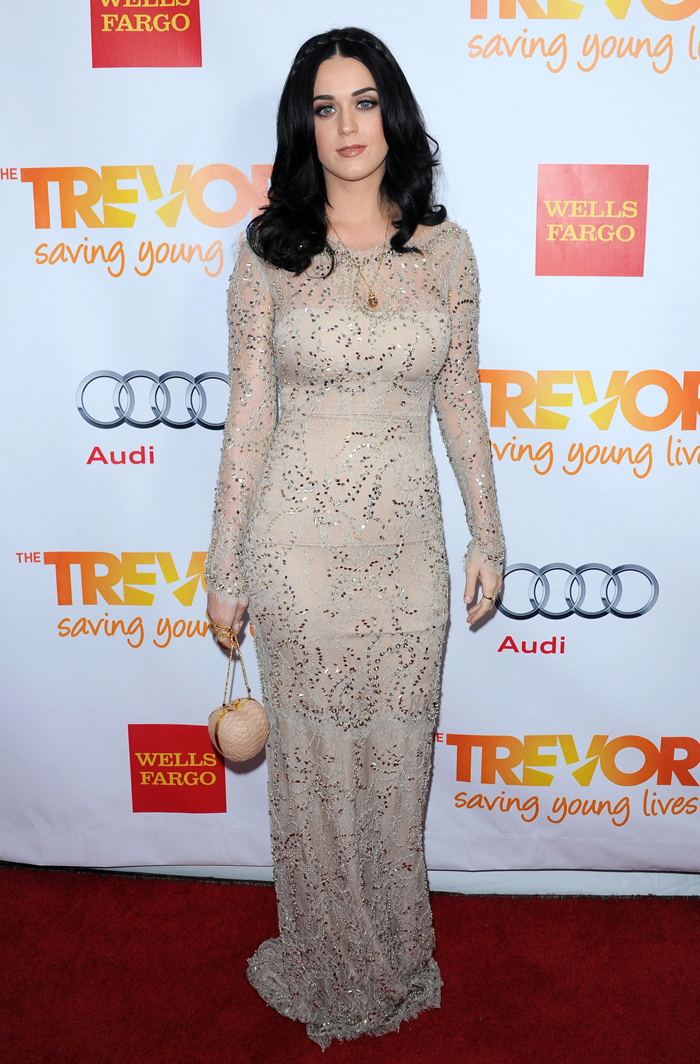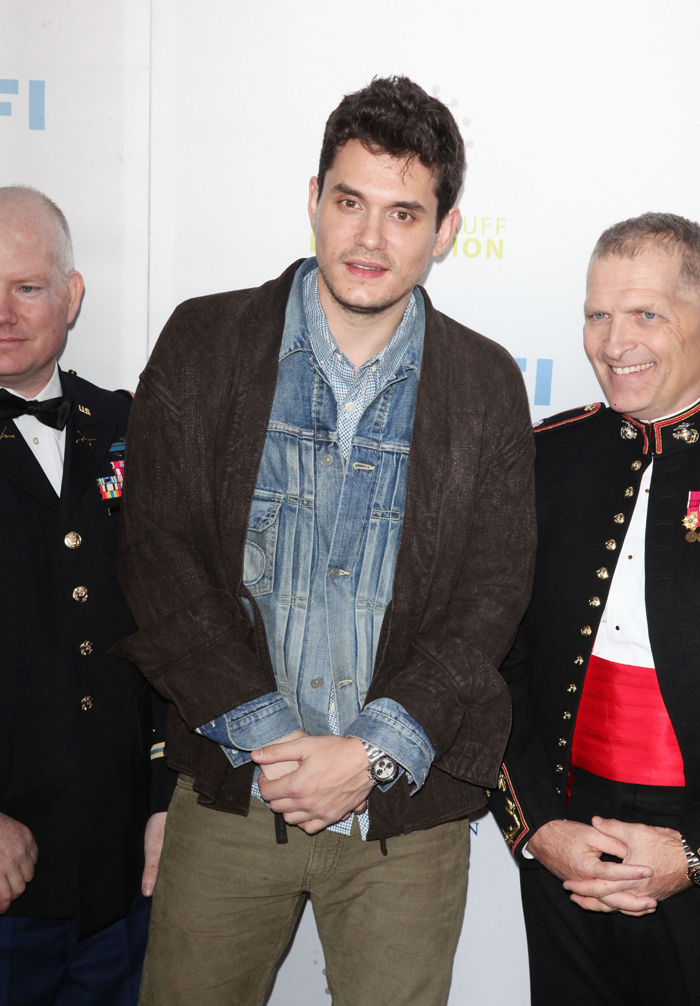 Photos courtesy of Fame/Flynet and WENN