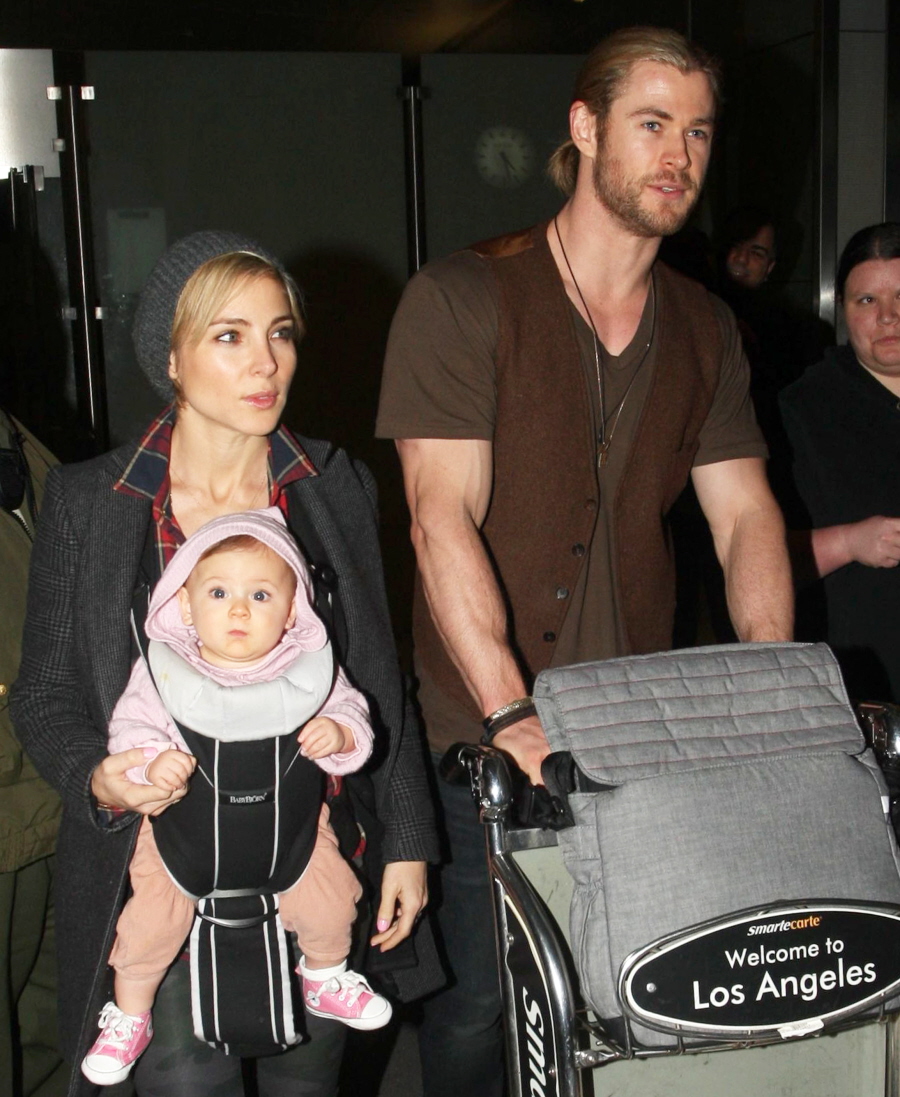 Here is my belated Christmas gift to you, Celebitches: Chris Hemsworth's arms and his adorable baby girl India Rose. These are pics of Chris, India and Elsa Pataky arriving at LAX over the weekend. I guess they were coming in from… London? Australia? Who knows? They spent Christmas in California, which seems to be the theme this year, after all of that gossip about far-flung vacations and elopements and divorces, nearly every celebrity spent the holidays with their family in California. Boring!
Not boring – Chris's arms. Does this dude have it in his Celebrity Contract that he only gets pap'd wearing short-sleeved t-shirts? I guess it would be too obvious if he just wandered around LAX in a tank top. His arms ARE pretty magnificent. I can't even imagine, honestly… I've never been with a dude that buff before. As for Elsa… well, she looks happy to be pap'd.
I'm also including some pics of Elsa, Chris and the baby in Santa Monica on Christmas Eve. I guess he CAN cover up his guns. Who knew?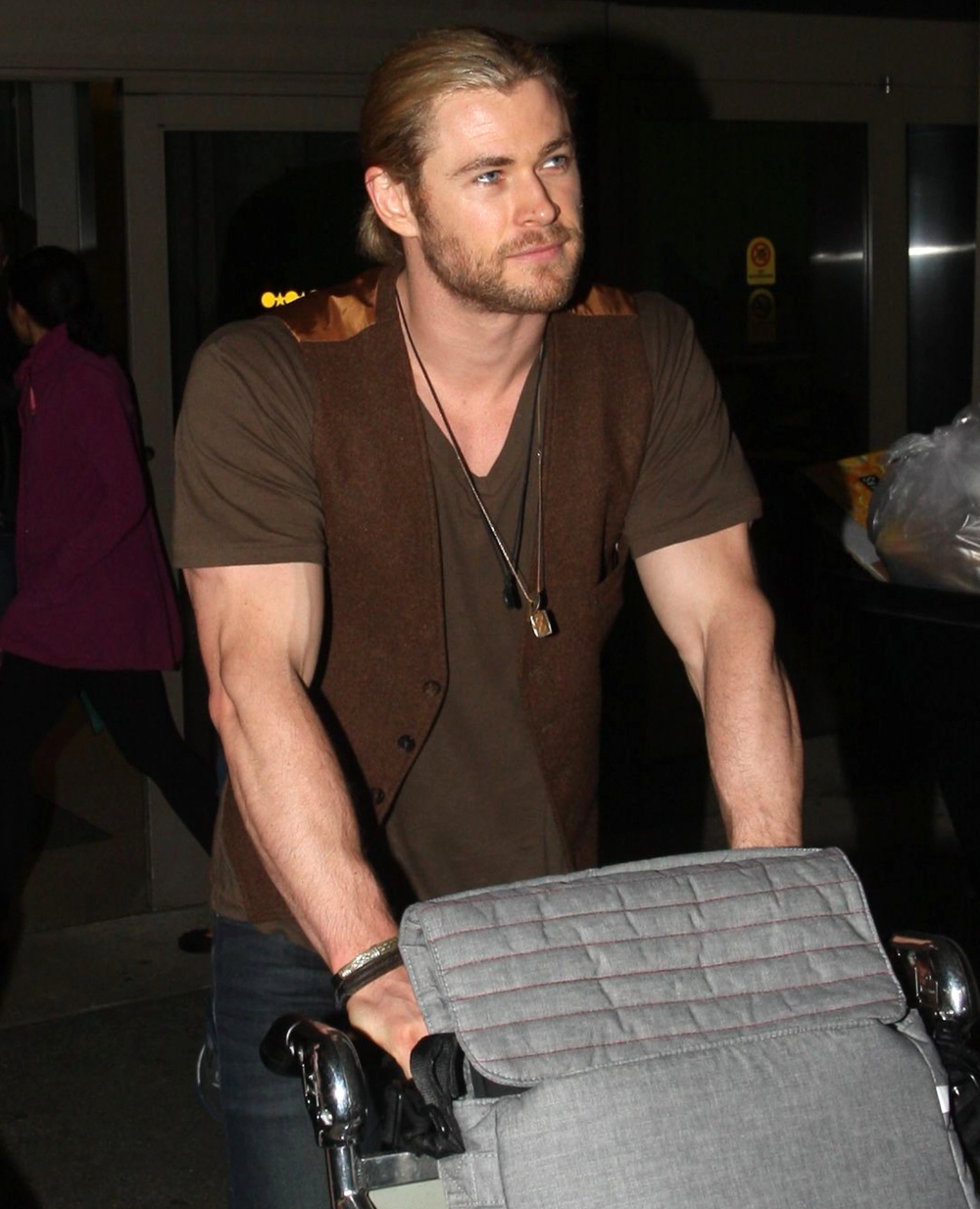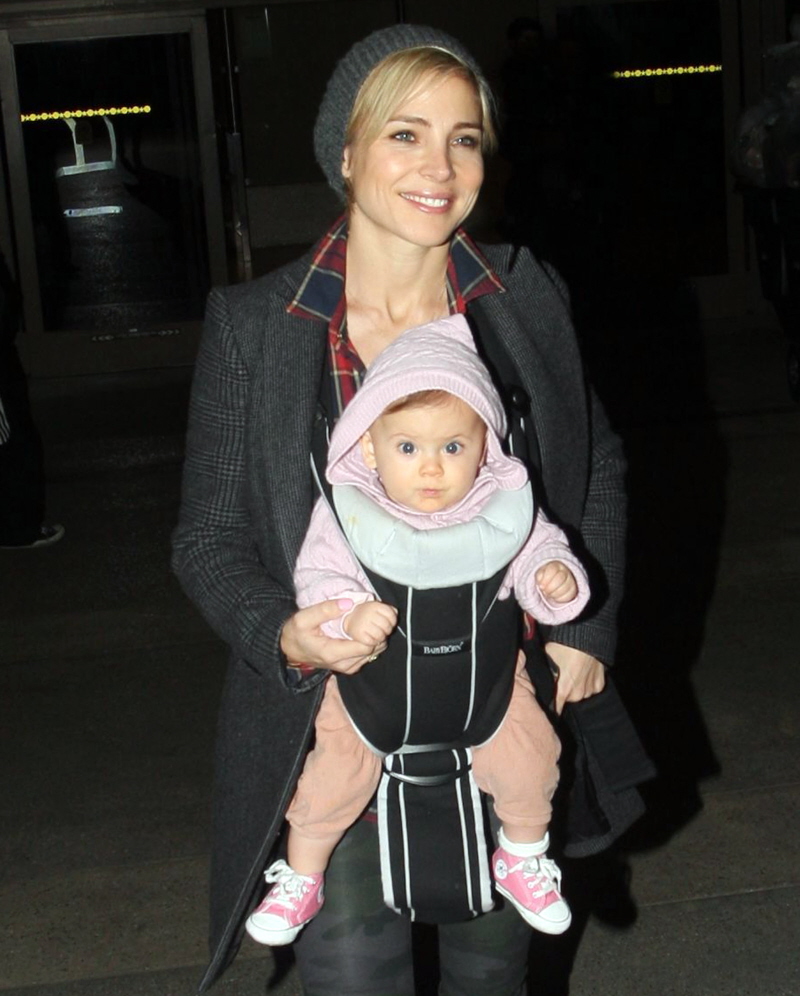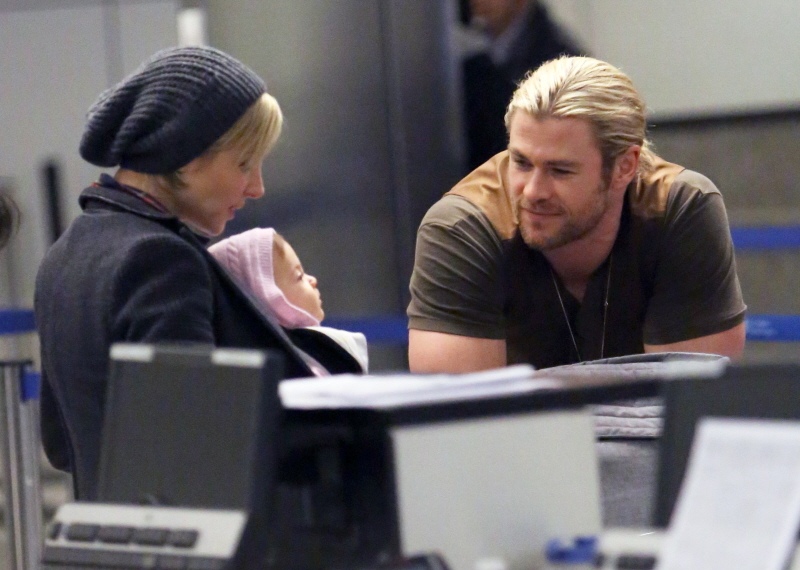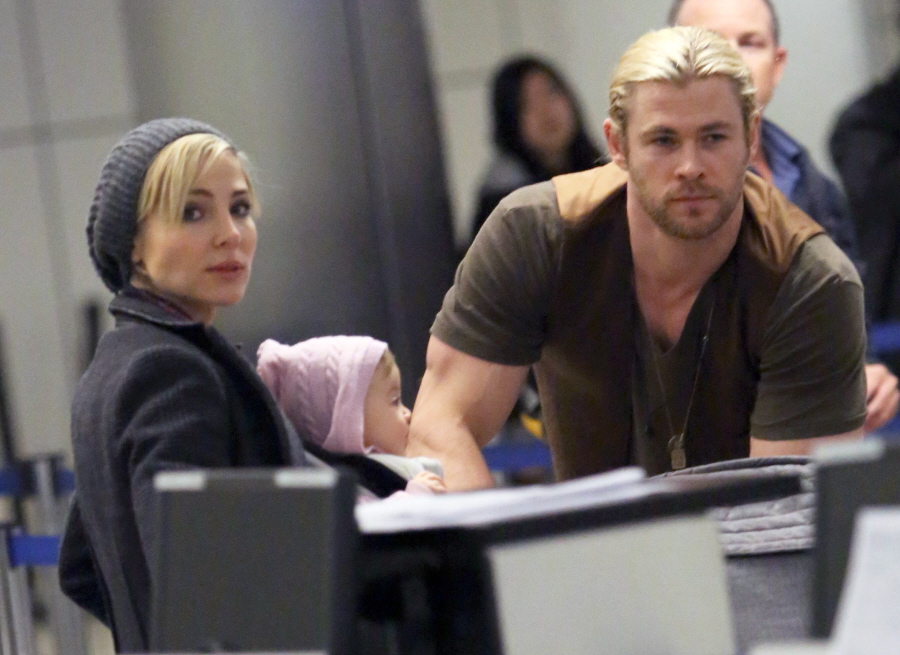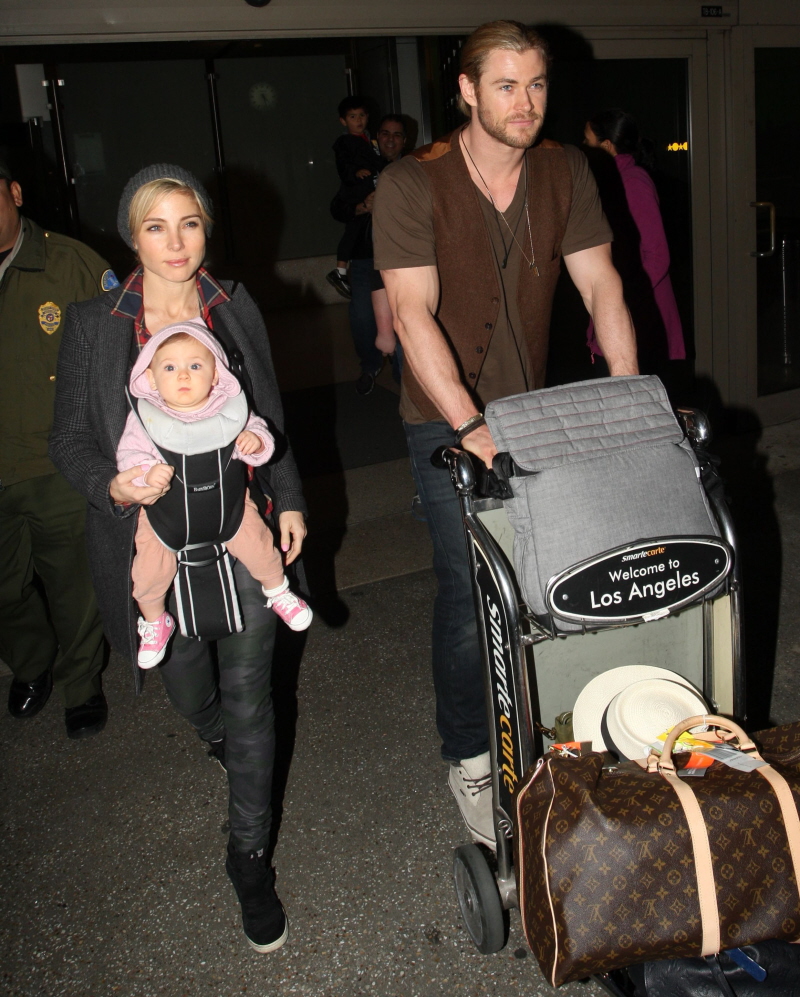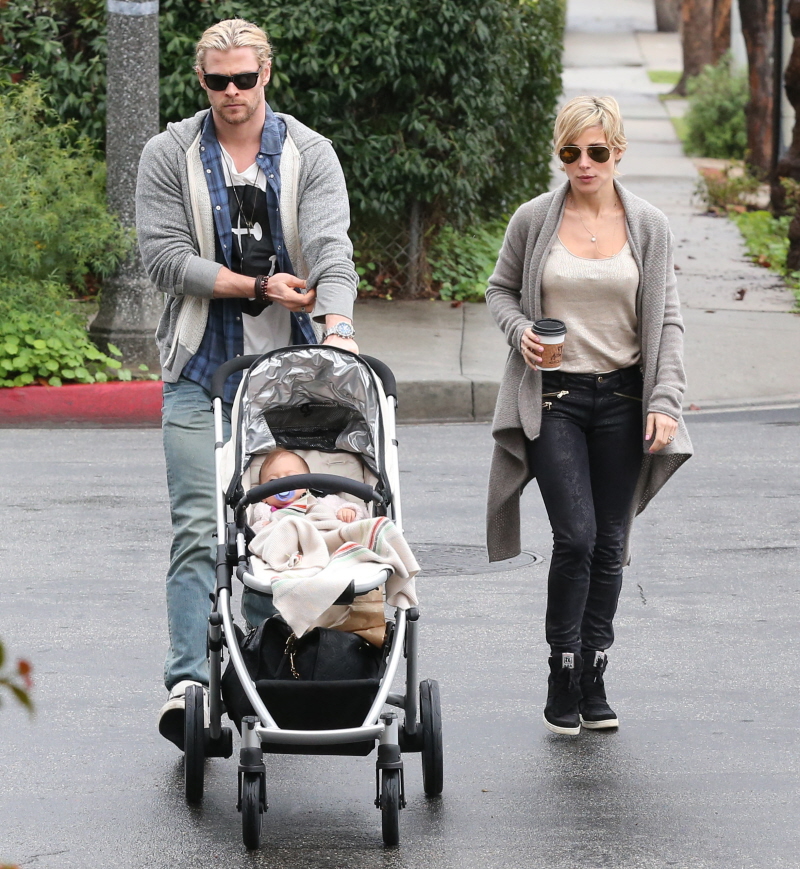 Photos courtesy of Fame/Flynet.