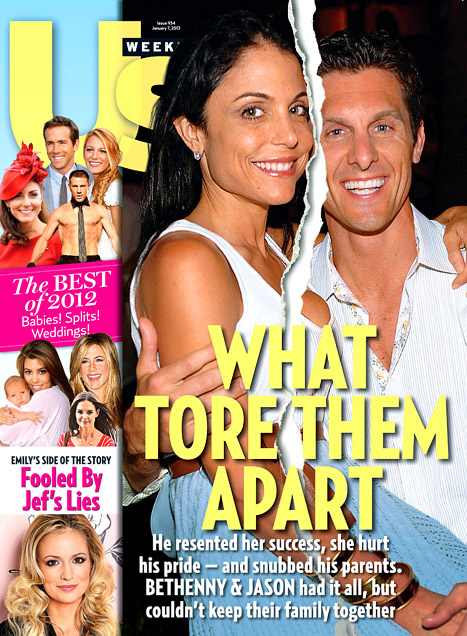 I really don't understand how Bethenny Frankel warrants her own Us Weekly cover story. I mean, it's sad that Bethenny and Jason Hoppy are separating (and now going through a quickie divorce), but it's not shocking. There have been rumors about their marriage problems for weeks, for months. They were reportedly living apart for the better part of 2012. They were rarely photographed together. They were only married for TWO YEARS. Plus, she's crazy! How is this shocking or scandalous (or sympathetic) enough to get an Us Weekly cover?
Anyway, since we've had a couple of requests for coverage of this story, here you go. Over the weekend, Bethenny announced the separation. He's 41. She's 42. They are parents to a 2-year-old girl named Brynn. Bethenny has more money than Jason, so if there's going to be a financial settlement, I suspect she'll be paying HIM. She first issued a statement to Us Weekly, saying: "We have love and respect for one another and will continue to amicably co-parent our daughter who is and will always remain our first priority. This is an immensely painful and heartbreaking time for us." Then she tweeted, "I am heartbroken. I am sad. We will work through this as a family Thank you all so much. You give me so much love, and I am so grateful. It feels like your words could get someone through anything." And here's a snippet from Us Weekly's cover story:
Fans of Bethenny Ever After know that there was plenty of drama and conflict in Bethenny Frankel's marriage to Jason Hoppy — but there was no third party involved when the spouses of nearly three years announced their split Dec. 23.

"No one cheated," a Frankel friend shares in the new issue of Us Weekly, out now.

"They're both devastated," the friend continues of Frankel, 42, and pharmaceutical sales exec Hoppy, 41, who share daughter Bryn, 2. And although the pair butted heads — over Frankel's staggering financial success and Hoppy's family — "they really tried," the pal says. "They grew apart. She is very upset."

Indeed, Frankel — who has gone from reality star to bestselling author, talk show host and head of the Skinnygirl company — "feels like she disappointed herself," another source says. "She disappointed her daughter and she disappointed her fans."
My take continues to be that Bethenny is kind of crazy and really, really high-maintenance, and Jason just got tired of it. I don't know if he was fooling around, but if there's some jumpoff waiting in the wings for him, I wouldn't be surprised. And neither should Bethenny, because word is that she and Jason haven't lived in the same house together in six months.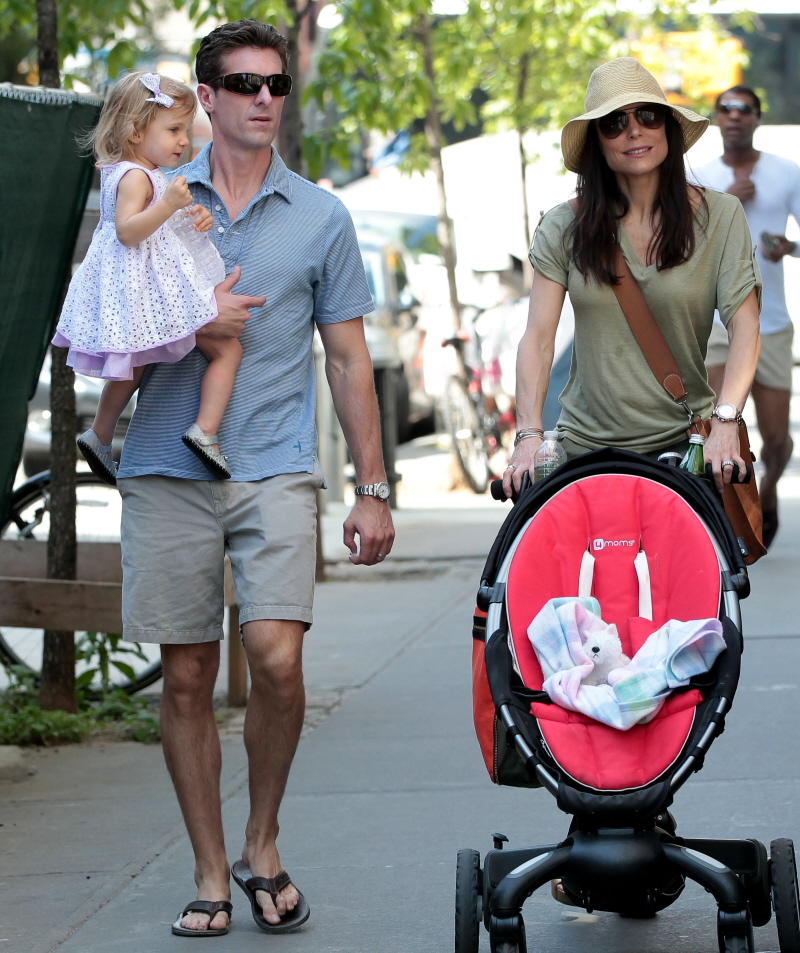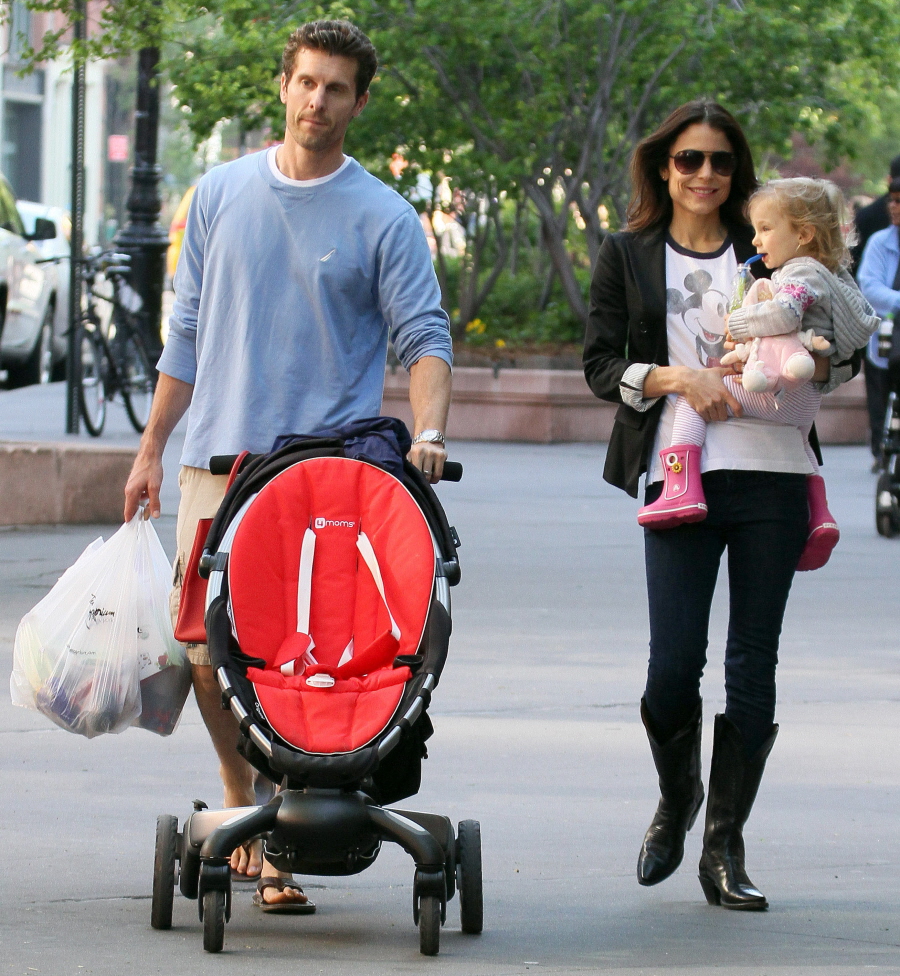 Photos courtesy of WENN.