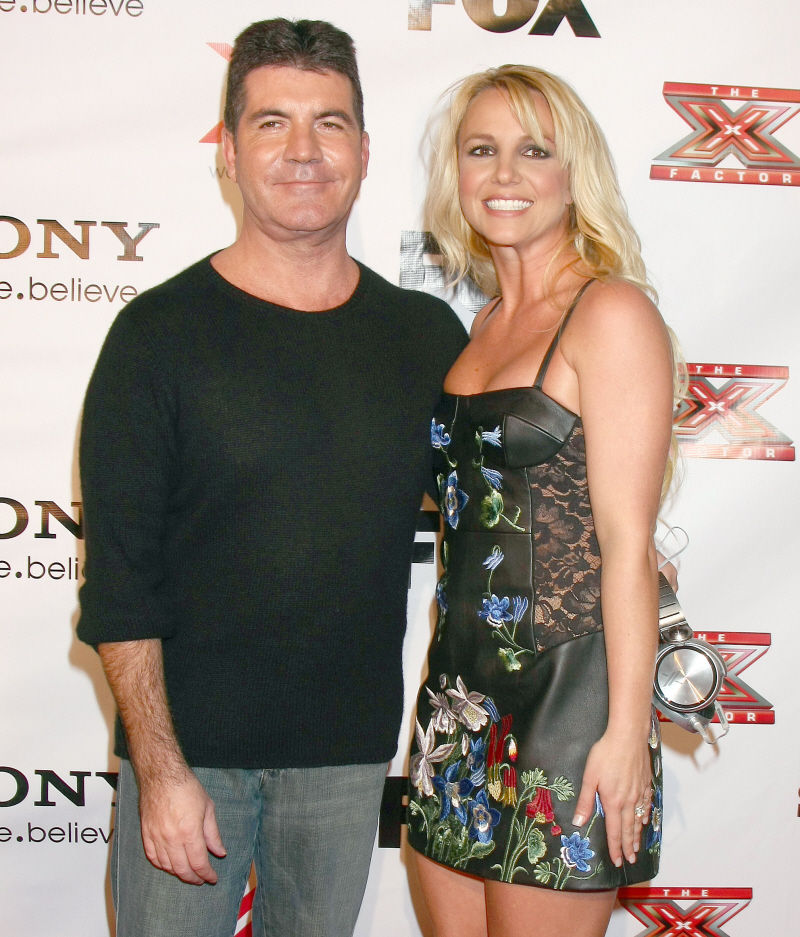 Does anyone else think Simon Cowell's face is morphing into Jabba the Hut's face? It's weird, right? I feel like we don't talk about this enough: Simon is doing some really weird and gross things with his face these days, and it is not cute at all. Maybe we end up with the face we deserve, though. Because Simon is now trying to "manage" Britney Spears's departure from The X-Factor like it's something brand new, and like he was the one to "fire" her. Take a trip down memory lane with me – wasn't it ALWAYS just going to be one year for Britney? Wasn't that what her management team wanted? Just one year, and Simon wanted more, and he didn't get more and now that her contract is up, he's all "Yeah, I fired her!" Bulls—t.
Looks like Britney Spears' X Factor gig will be a one-and-done kind of deal. As the new issue of Us Weekly reveals, the "Hold It Against Me" singer is on her way out as a judge for Fox's hit reality competition, which wrapped its second season on Dec. 20.

"Britney will get the boot," an insider tells Hot Stuff of the pop star, who joined the show in May, along with fellow newcomer Demi Lovato. "Producers wanted her for the long haul, but it isn't working."

One reason? Spears' $15 million contract, which sources say the low-energy mentor hasn't earned.

"They paid all that for her to say 'amazing' and offer half-claps," a second insider tells Us
Adds a third source of show co-creator Simon Cowell, who is leading the charge to axe the performer: "He wanted crazy Britney, but he got boring Britney."

Spears' firing would be the latest in a long line of departures over the show's short lifespan. In the space of just two seasons, the series has lost or let go of Paula Abdul, Nicole Scherzinger, Cheryl Cole and — most recently — L.A. Reid, who announced his decision to leave earlier this month.

Spears is likely next on the chopping block, but Cowell, 53, hasn't always had it out for her. During a conference call in October, he told reporters that she had been "a lot better than everybody thought…She's very engaged…She has been, I think, a very, very good judge."

Alas, their professional relationship seems to have soured some, as has the singer's personal relationship with fiance Jason Trawick. Sources tell Us that the mom to Preston, 7, and Jayden, 6, has been increasingly butting heads with her beau.

"They are pulling away from each other," a pal explains to Us. "Unless things change, they will split for good."
For the last time, SHE WASN'T FIRED. Her contract expired and no one wanted to negotiate a new contract for another year. The wording does matter, damn it. And yes, she wasn't magic-crazy Brit-Brit. She was subdued and prone to walking off whenever she felt weird or uncomfortable, which is how she has learned to cope. I really hate the way her management team, The X-Factor producers and Simon in particular have used Britney throughout the past year, and how they're still using her now.
Anyway, who will replace Britney? Demi Lovato is going too, right? So Simon is going to need a bunch of new people. I wonder if Paula Abdul will get a call? Oh, in all seriousness, you know who I was thinking about, someone who would do well as a reality show judge? Shania Twain. For real. She would be a great judge. Ooo… I totally wrote that before I even saw that Shania has allegedly made Simon's shortlist. I can't believe Simon and I are on the same page.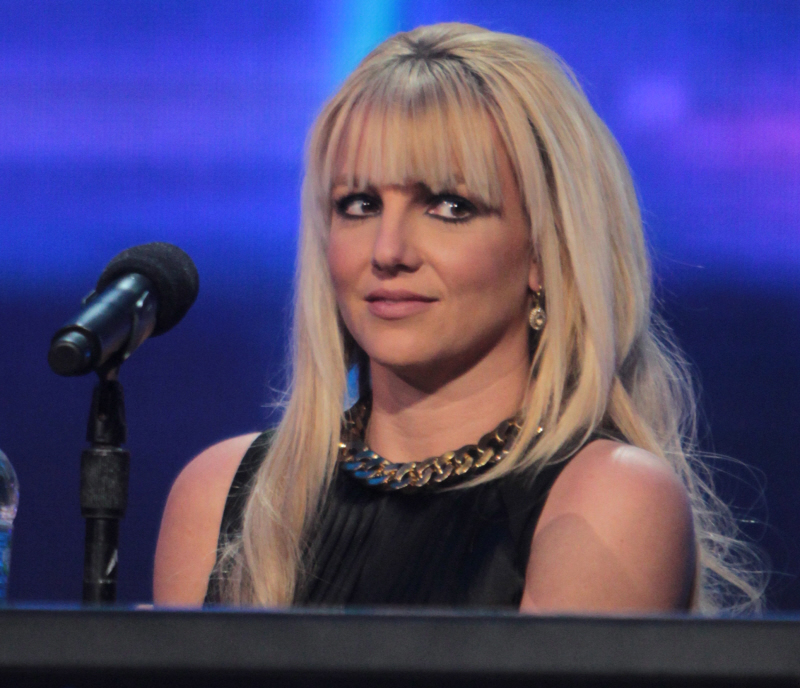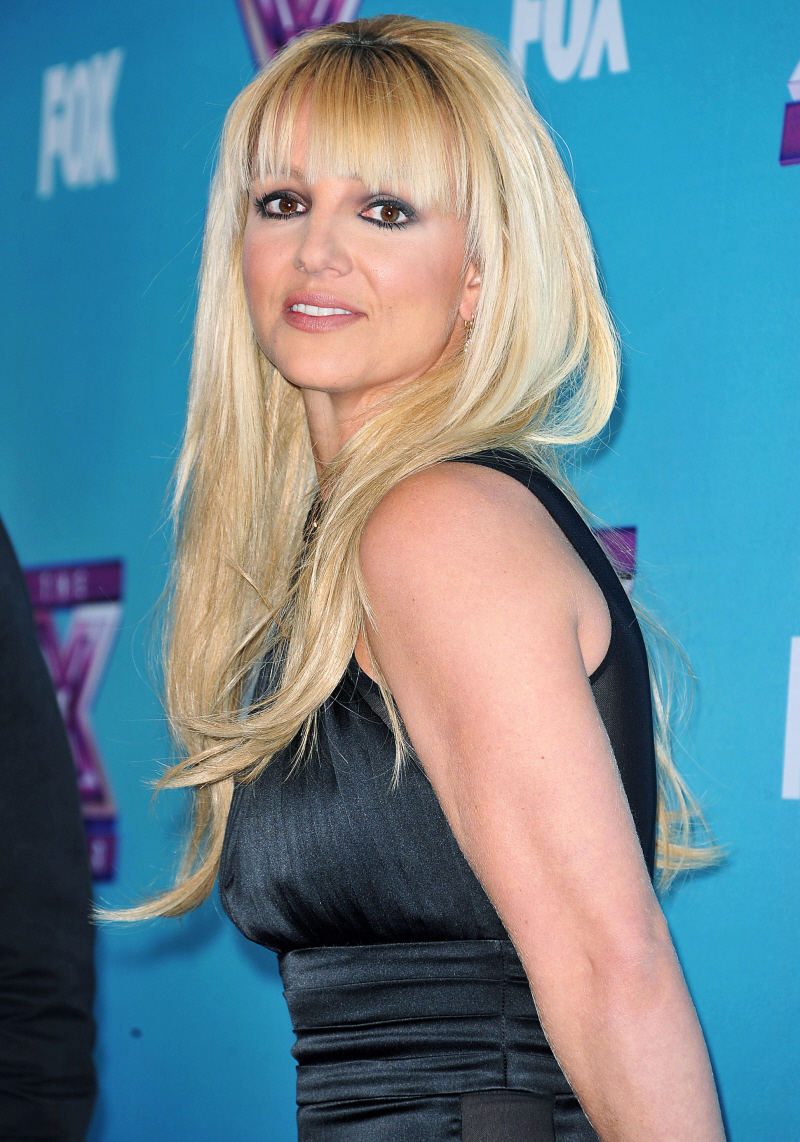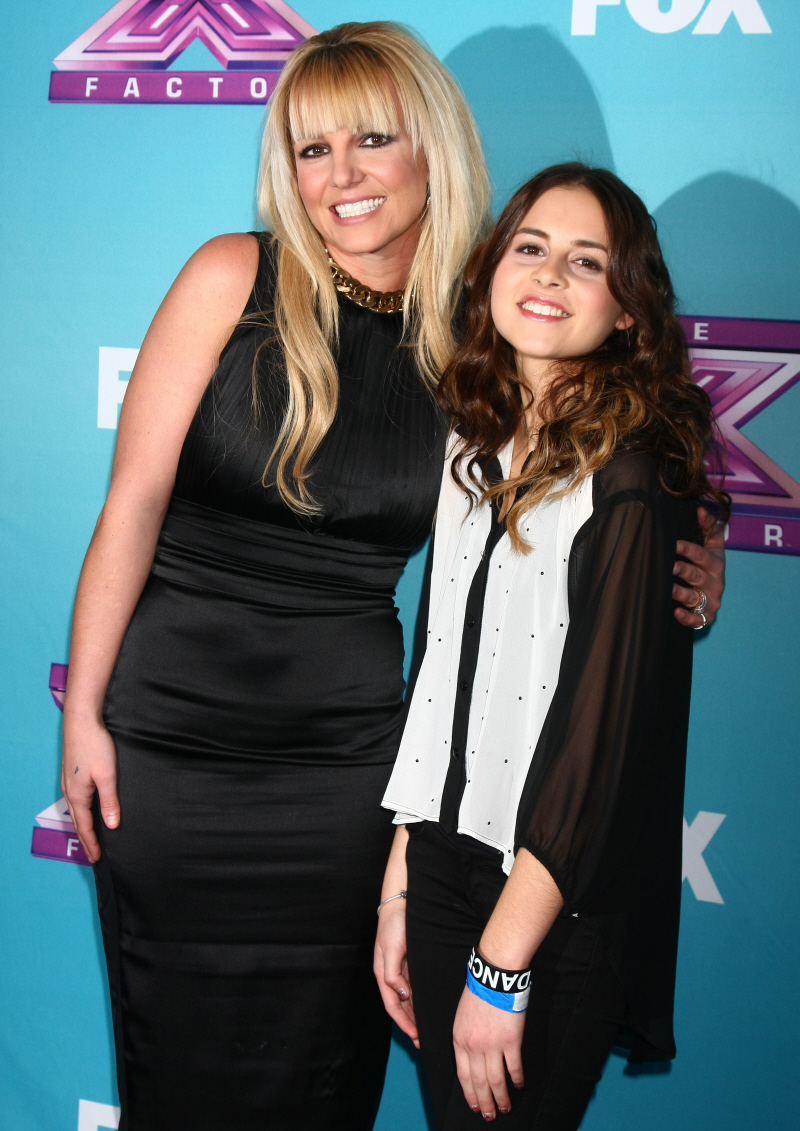 Photos courtesy of WENN.