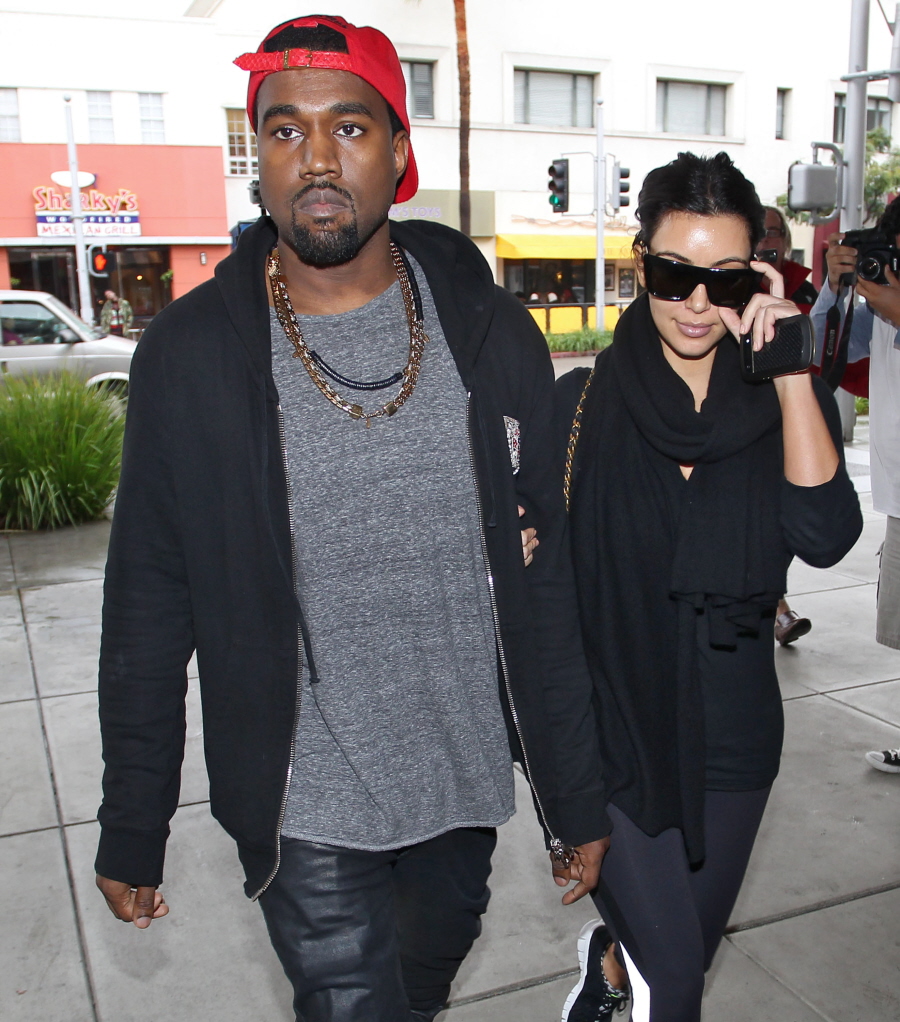 These are some photos of Kim Kardashian and Kanye West from before Christmas that I just never got around to publishing. I was thinking about doing a "Kanye's Very Kardashian Kristmas" thing, but… eh. For what it's worth, Kanye and Kim did spend Christmas together from what I can see. They were in California, and Kimye even went to that Lakers game on Christmas day (the same one with Chris Brown and Rihanna). So, Kim and Kanye are still tight. They are still together, even though it's hurting his career. But here's a new twist – is Kanye hurting Kim's "career" too? Star Mag says… maybe. Kim has been quietly trying to gauge the interest in a possible Kanye-Kim nuptials-sale, and no one is biting.
Kim Kardashian made a mint off of her first wedding, but an insider says the reality princess was shocked to discover that no one wants to buy in if she marries Kanye West. Kim still isn't divorced from Kris Humphries, but she's been quietly shopping around a potential wedding to Kanye.

Her August 2011 nuptials to Kris in Montecito, CA should have cost $6 to $10 million, experts say, but Kim parlayed her fame to get deep discounts, and the E! network paid $15 million to air that wedding. Then they split after just 72 days.

"That seemed so fake," a source in the know says. "No one will believe it's real this time."

And this time, E! didn't even make an offer.
[From Star Magazine, print edition]
I'm sure this is good news for those of you who hate all things Kardashian, but put on your Logic Cap for a moment. How in the world would a Kim-Kanye wedding NOT sell? I don't care if Kim's last wedding was a total fraud (or if it was just stupid but not fraudulent). A Kim-Kanye wedding would totally sell. The real problem isn't that it wouldn't sell, it's that Kim might not want to sell it this time. For real.
Quick note: if this much of your bust is exposed while working out, you are a distraction to other gym goers AND it's probably not good for your back or tatas.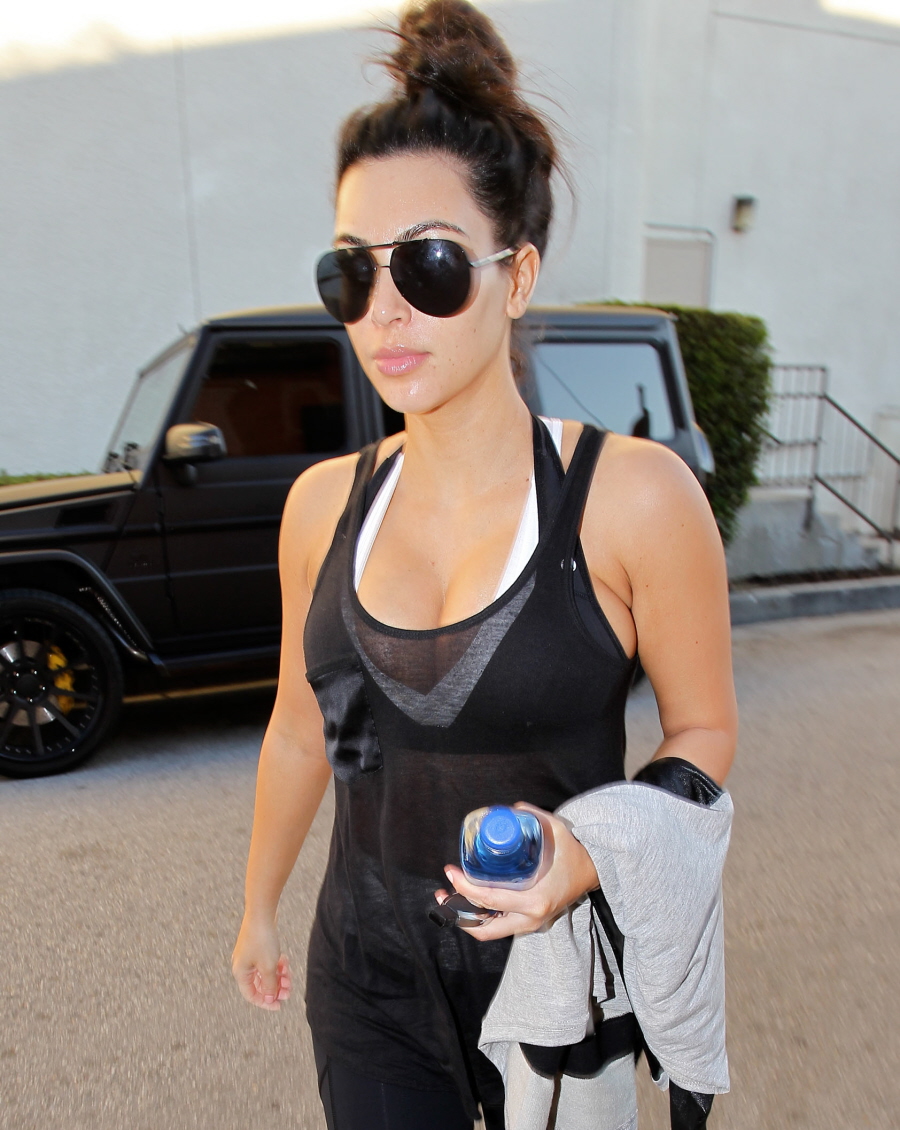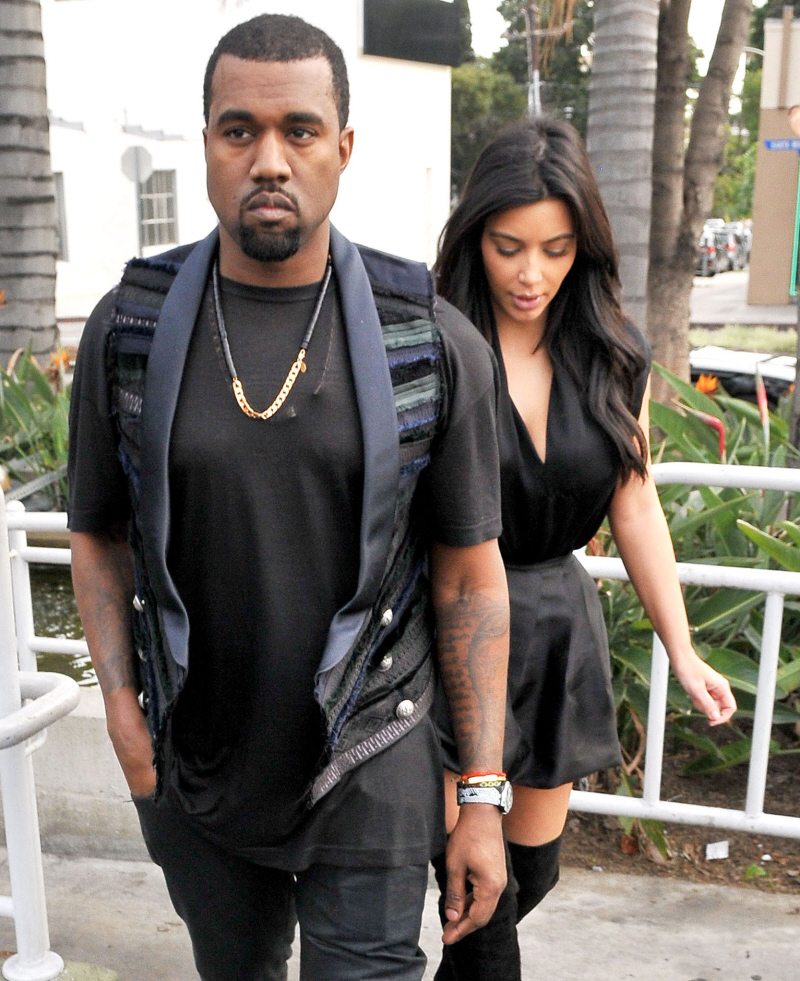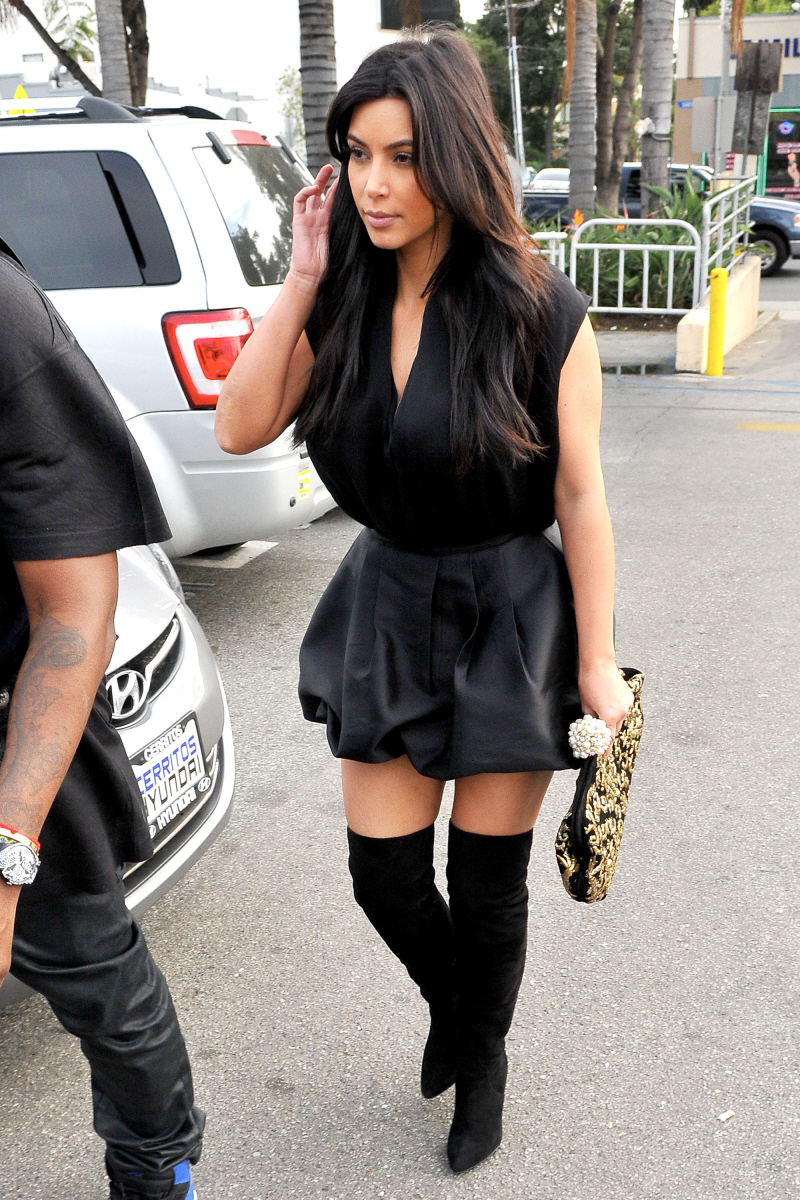 Photos courtesy of WENN, Fame/Flynet.