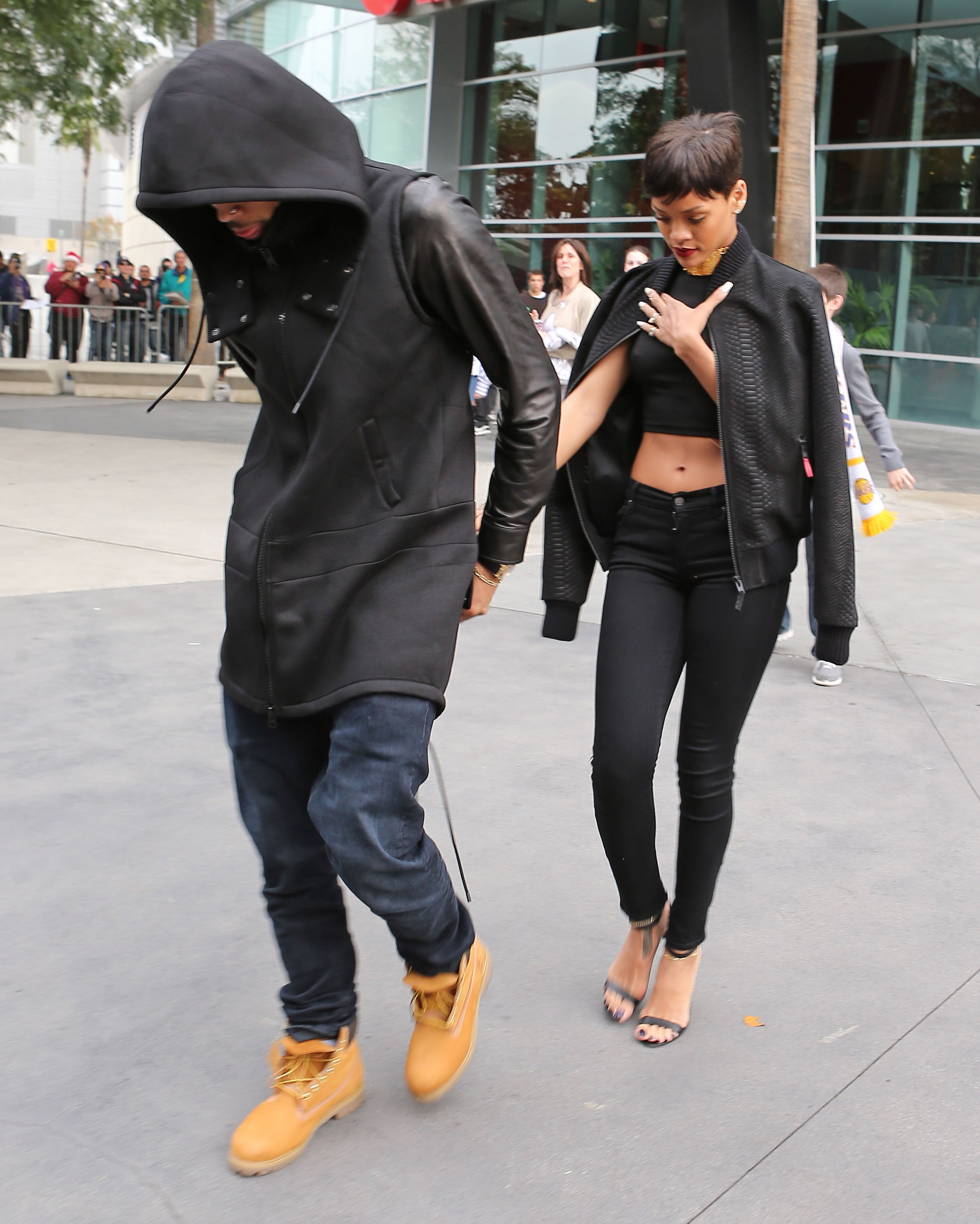 I had high hopes (no pun intended) that Rihanna was going to spend her Christmas holiday with her family and friends in Barbados, drinking beer, smoking blunts and generally being her own Rih-Rih mess. Unfortunately, Rihanna flew back to LA and met up with Chris Brown in a very public way. Yes, in case you're keeping track, Chris seemed to dump Rihanna for a few weeks and he was loved up with Karreuche Tran, and then he must have gotten bored and so he crooked his little finger and Rihanna came running back to him. Because AAAAAAARRRGH.
So Rih came back to LA and she and Chris sat together – courtside – at the Lakers vs. Knicks game last night. According to TMZ, "The two arrived to the arena in the same car earlier today, but got out of the vehicle separately. They eventually met up inside and sat down together in their courtside seats." Then they left together, as evidenced by these shaky photos. Chris seems to be hiding (after sitting with Rihanna proudly, refusing to hide while they were inside the Staples Center), but Rihanna looks…. ?? I guess this is her message to Karrueche Tran: "Hahaha, I got him now." There is something about this situation which makes me want to endlessly quote from Dangerous Liaisons. God, I love that movie.
Anyway… this is back on. Until next week, when Chris will throw her over to spend New Year's with Tran. And then by Martin Luther King Day, Rihanna will be back. This is the cycle. She can break it any time she wants. But she and Chris just love the drama.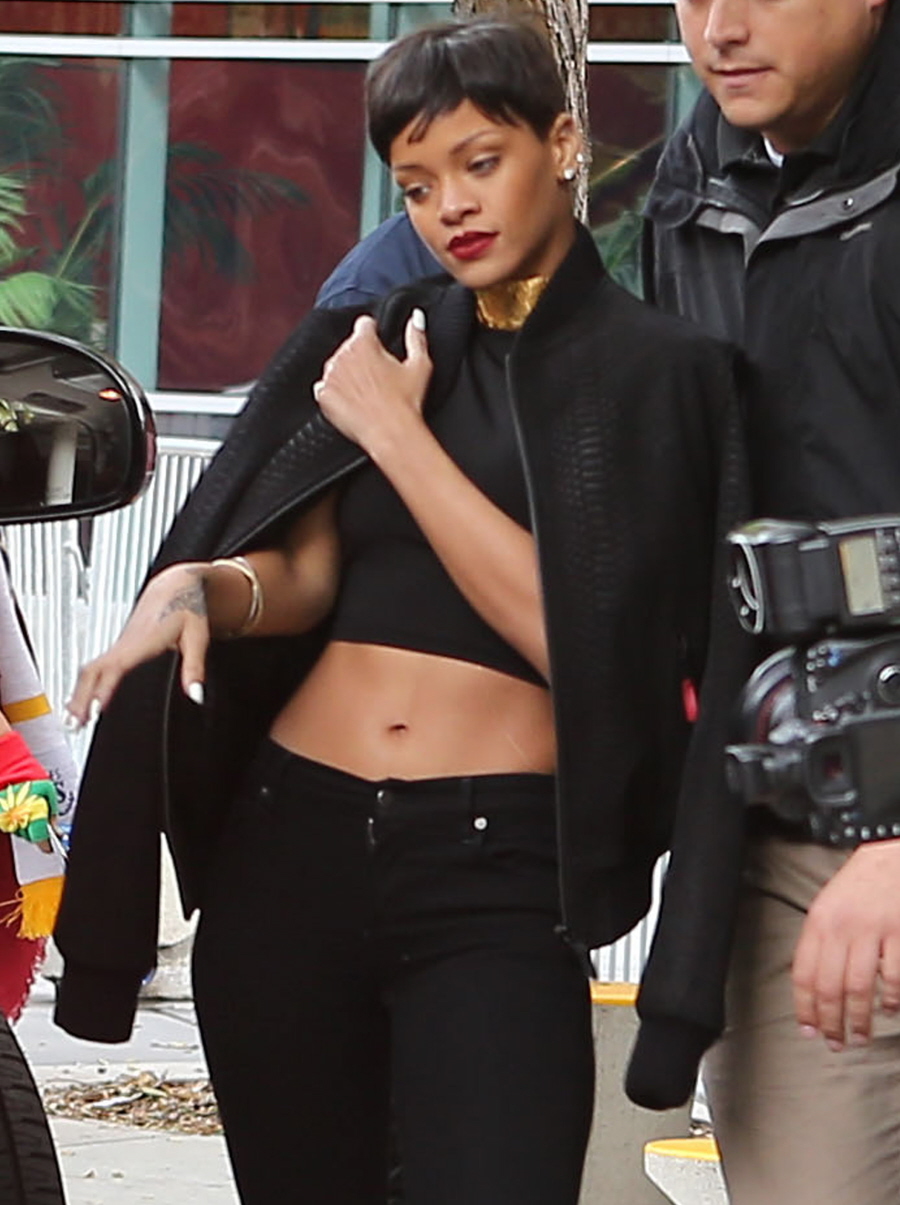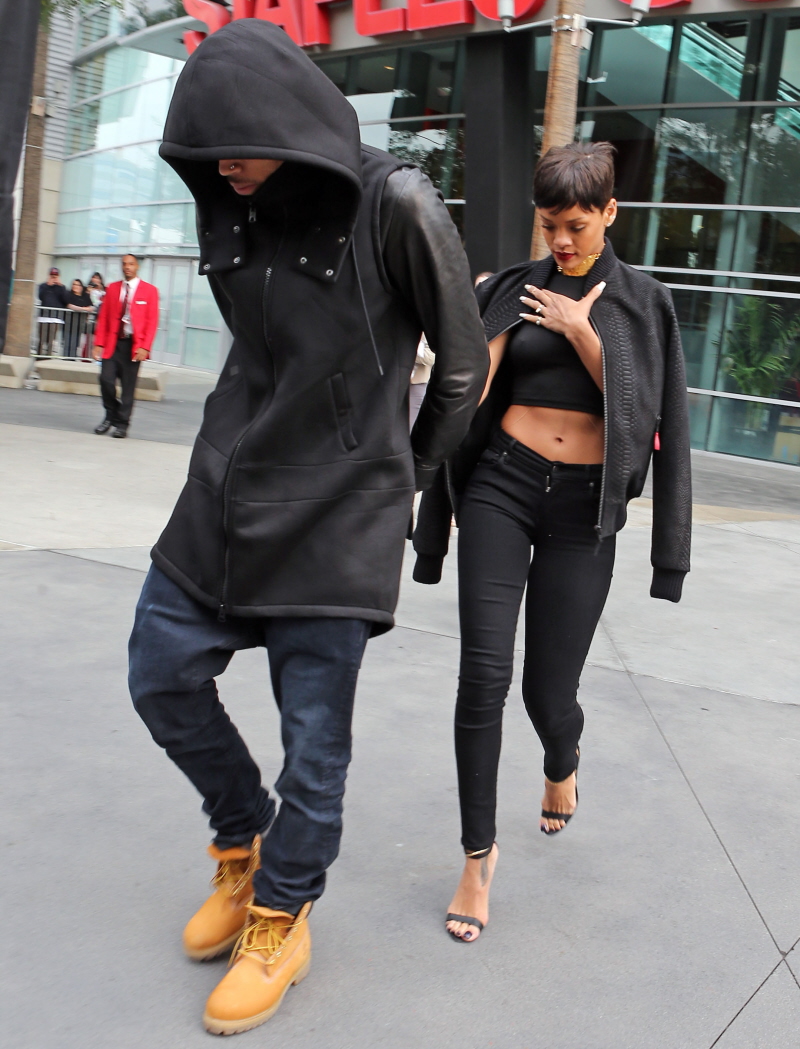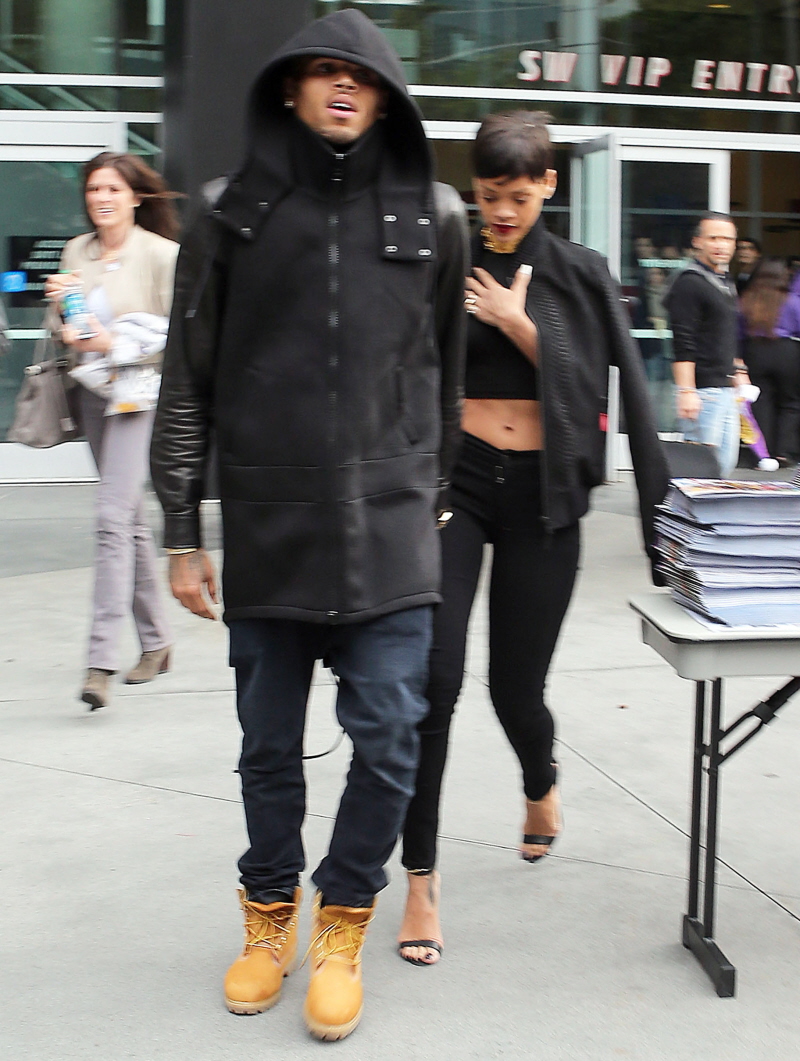 Photos courtesy of Fame/Flynet.