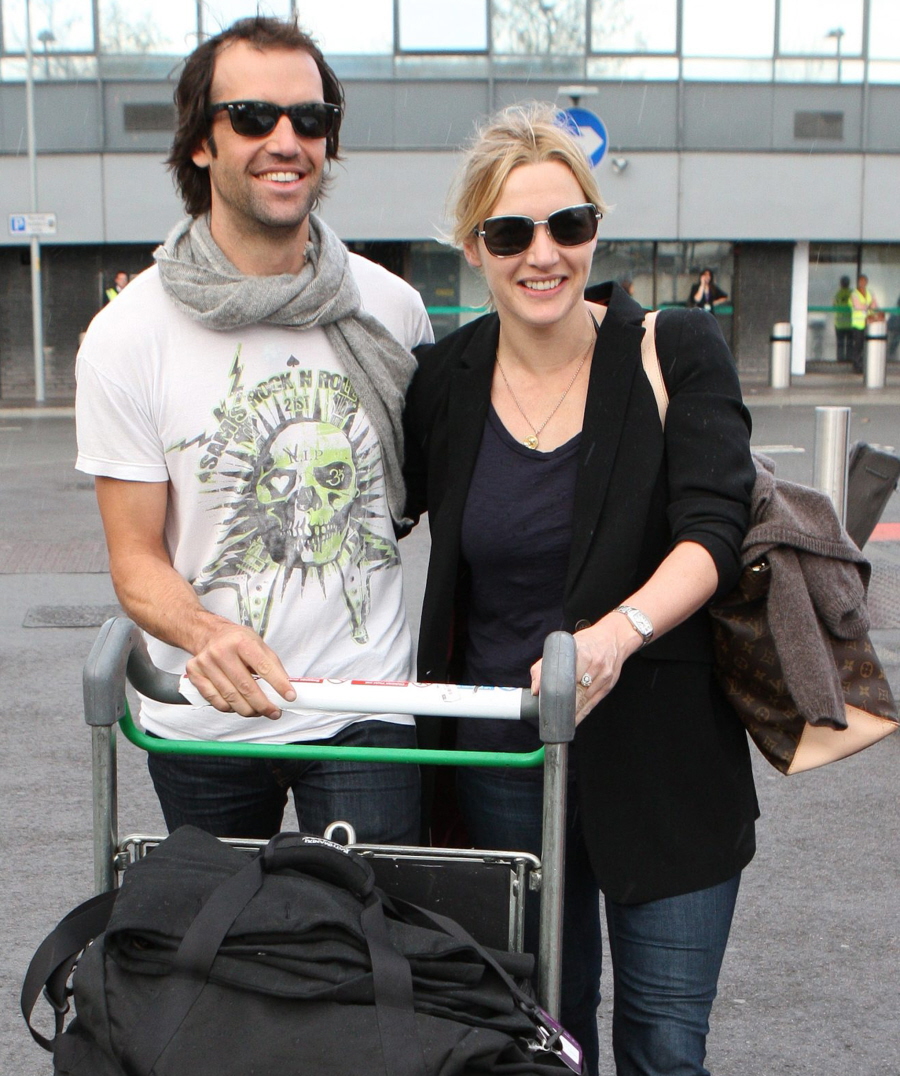 Yesterday, we discussed the sudden news (?) that Kate Winslet had ended up marrying something called Ned RockNRoll. Ned and Kate have been together for most of 2012, much to the consternation of people who are like, "Seriously? You're an Oscar winning actress and you're marrying a dude named Ned RockNRoll?" So obviously, those thoughts quickly turned to "Oh, maybe she married him because she's knocked up…?" Which isn't the most outlandish thought – Kate has had two previous marriages, and she had one child per marriage. So is there a little RockNRoll on the way? Page Six says no… not YET, anyway. Sources tell Page Six she flat-out isn't pregnant. But sources tell The Mail that it's only a matter of time until she does get knocked up. The Mail has a really detailed story about the nuptials and how Kate didn't even tell her parents, even though she and Ned are in the UK right now, spending time with her folks. She's so weird.
The church of St Mary and St Gabriel in Harting, West Sussex, is a picture perfect slice of traditional English country life. And on Christmas Day there was a famous face in the congregation – Kate Winslet – who had made the short journey from her nearby home to sing carols with the locals.

Onlookers said she looked 'radiantly happy', as well she might – for she had married her beau, Ned RocknRoll, three weeks earlier in upstate New York. Since then, they have been honeymooning in the UK at their new home. And they must have been in a bubble of bliss indeed, for it seems neither set of parents knew what they had done until reports of the union emerged on Wednesday.

Winslet's father, Roger, said: 'What are you going on about?' when asked about the wedding. RocknRoll's father, Robert, echoed: 'It's not something I know of – but nothing would surprise me with those two.'

Neither was willing to venture further comment yesterday, and Kate's sister, Anna, also had nothing to say about the happy news. It's not, perhaps, the full-blooded endorsement which one might hope for from one's family, but then it turns out that, for whatever reason, this wedding has been kept very much low-key.

Friends say it was a 'really romantic, private ceremony' attended by only a handful of family and friends. It is thought to have taken place at a resort in the Catskill mountains – in a heated barn with a rather hippyish country-chic vibe. The ceremony is understood to have been brief and very simple, with the venue filled with wild flowers in jam jars and pretty coloured lanterns.

The bride was presented with a ring made by British jeweller Charles Goode, of Goode and Son, who is a friend of the couple and who designed Zara Phillips's engagement ring. Ned's best man was his brother, Jack, a professional sailor. Other guests included Winslet's children Mia, 12, by her first husband Jim Threapleton and Joe, eight, by her second, film director Sam Mendes. It was, in fact, the second time Mia had seen her mother marry, as she was also a flower girl when Kate married Mendes in the West Indies in 2003.

Rather oddly, given that Ned is one of four children and Kate one of three, and given that both are social people, there were only a dozen guests – although there were unconfirmed reports that Winslet's Titanic co-star and close friend, Leonardo DiCaprio, gave her away.

A source said: 'Marriage has always been on the cards and they've been talking about doing it for the past couple of months. It wasn't a spur-of-the-moment thing, but they wanted to keep it secret.'

But why were both sets of parents apparently not included? Perhaps because Winslet, 37, was so determined to keep it private, mindful of jibes about her much-married status.

She was seen in New York with Ned, who is 34 and is recently divorced himself, a few days before the ceremony, having a very jolly lunch at the Isola Trattoria and Crudo bar in the Mondrian SoHo hotel. Fellow diners say that they spent several hours hugging and giggling, and working their way through two bottles of rose champagne. That ought to silence those who think this quiet wedding may be the prelude to an announcement that she's pregnant. However, it is widely said that she and Ned are hoping to add to the somewhat complex family unit with children of their own – and sooner rather than later.

'They are very much in love, and seem to be extremely happy together,' offers a friend of Ned's, who adds that from the beginning of their time together they were talking about marriage and children.

For now she is back in the manor house in rural Sussex which she and Ned bought this autumn for £2million. The couple asked to erect wooden fencing and high oak gates, no doubt hoping to improve privacy and security. But some locals feel that the proposed measures are too 'suburban' in feel for the rural area. The parish council registered its objections, calling the plans 'visually intrusive and incongruous'. Several of the actress's neighbours attended a meeting in the village hall at which they expressed their concerns.

Those squabbles aside, Kate is committed to a move back to the UK. Her old apartment in New York, which she retained after splitting from Sam Mendes, is being rented out. The thinking is that she and Ned will live together in the Home Counties, with him continuing to work for his uncle, Sir Richard Branson, on his Virgin Galactic space tourism programme. They have offices in Leicester Square and Ned, whose expertise is in marketing, will continue his job.

The move will allow Kate's daughter, Mia, to see her father, film director Jim Threapleton, more easily. Threapleton had been in the habit of travelling to New York once a month to see his child. And the move back to Britain will also allow Sam Mendes easier access to his son, Joe.
I didn't realize that Ned has a full-time job with his uncle…? Is that new? Because it seems like Ned hasn't worked at all over the past year – he was just following Kate around, being her Beck & Call Boy. Which is fine, I guess, if that's what you want.
Last thing: Richard Branson's wedding present to the couple: a free flight into space worth £124,000! Kate will now have a seat on the space rocket thing that sends people out 60 miles above the Earth's surface.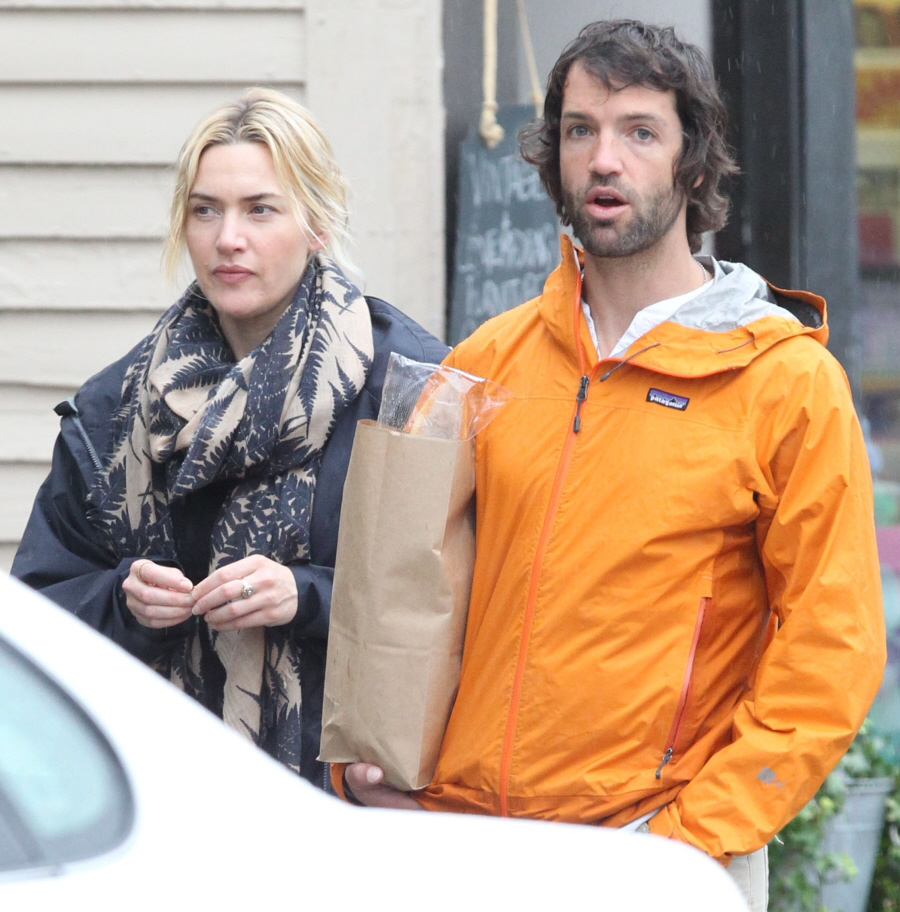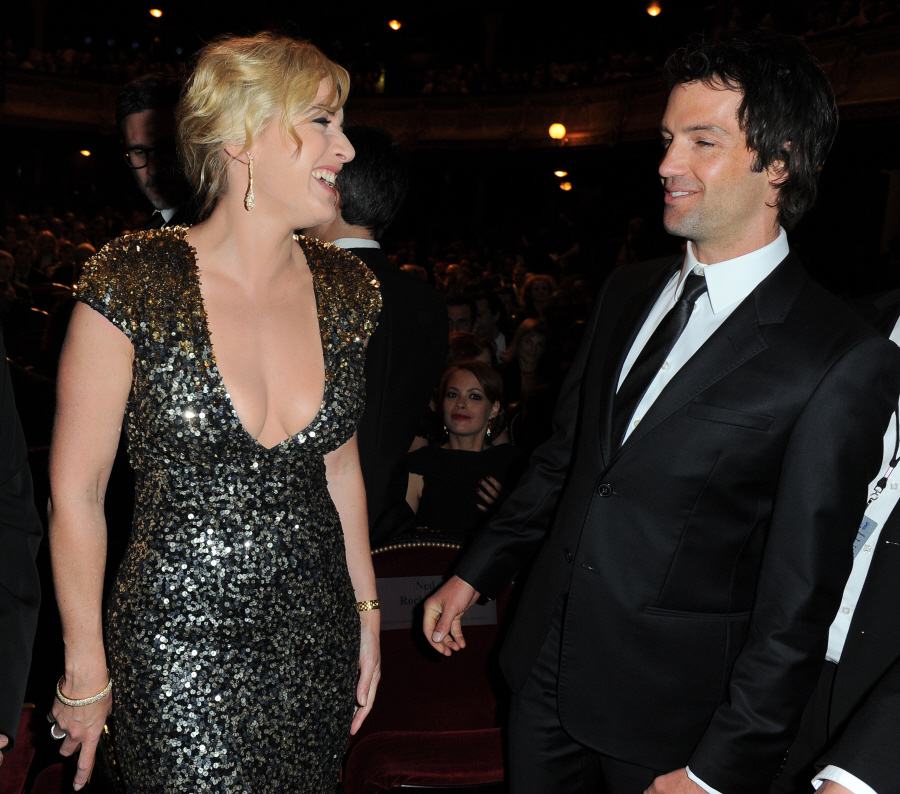 Photos courtesy of WENN, Fame/Flynet.