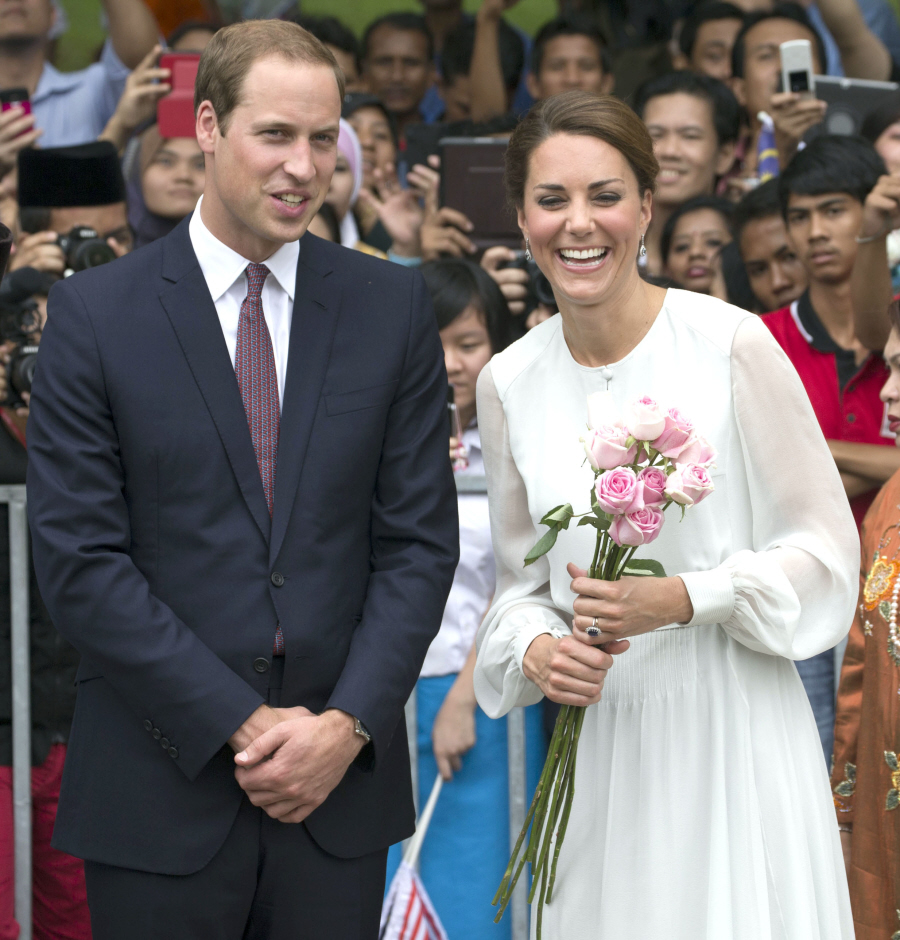 At the end of the year, it's traditional for the UK papers to do a year-long count of how many public appearances/engagements/duties taken on per royal member. Duchess Kate and Prince William's numbers are… low. As you can imagine. And Will & Kate Defenders, I know, you don't even have to remind me. The palace said in 2011 that the Queen had given William and Kate a "grace period" in which they would slowly be eased into their royal duties, but their main priority would be to enjoy their first years of marriage, etc. But it's still kind of devastating to see the hard numbers, especially in comparison to the hardest-working members of the royal family. Here's what it boils down to:
Number of royal appearances by Kate in 2012: 111 (up from 34 in 2011)
Number of royal appearances by William in 2012: 88
Number of royal appearances by Harry in 2012: 61
Number of royal appearances by the Queen in 2012: 425 (up from 370 in 2011)
Number of royal appearances by Prince Phillip in 2012: 340 (up from 330 in 2011)
Number of royal appearances by Prince Charles in 2012: 592 (domestic & international)
Number of royal appearances by Princess Anne: 566 (domestic & international)
It's kind of amazing that Kate managed to do more appearances than William, but we should make allowances for William and Harry because they have "full-time jobs" in the military. So if you look at it that way, Kate only managed to make 23 more appearances than her husband, who has a full-time job? Meanwhile, the Queen, Phillip, Anne and Charles are all "Check it, I can do 10 appearances in a day, y'all."
And you know what is kind of funny to me? There's been widespread reports of William's shirking of his RAF duties, and over the past year, William's press office has pushed many stories of all of the people he's saved as a pilot. Which, granted, he has. But the stories seem to come out basically whenever William works, which doesn't seem that often. Like, he'll work for one weekend a month and magically there's a story about how he saved someone. You can read the most recent story here – he saved a man's life on New Year's Day. After he had a long period of "time off."
Meanwhile, poor Kate and her poor morning sickness. The Mail reports that Camilla (Duchess of Cornwall) has recommended something to soothe poor barfy Kate. Lavender biscuits!! Like, real biscuits made with lavender. Apparently, lavender is an old wives' remedy for morning sickness and Camilla send some lavender shortbread cookies to Kate. She probably barfed a little bit when she heard the latest news about her future title too – this one's got to hurt:
The Duchess of Cambridge is facing the prospect of never becoming Prince William's Queen. MP John Hemming is attempting to ensure all spouses of reigning monarchs are officially known as Prince or Princess Consorts, with an amendment to the repeal of ancient royal primogeniture laws.

The wives of ruling Kings currently become Queen Consorts but the husbands of female monarchs have no right to any title – which is why the current Duke of Edinburgh is not known as King Philip.

The Liberal Democrat's Early Day Motion says the Duchess of Cambridge would lose out on being called Queen Catherine when her husband William is crowned King, reported the Sunday Express.

'It's not right that a Queen Regnant is treated as less important than a King Regnant,' he told the Sunday Express. 'It seems sensible we resolve this issue when dealing with the primogeniture issue.'

The proposal also means Camilla would become Princess Consort when Prince Charles becomes King – which Clarence House has always insisted upon, following the couple's previous divorces.

Prime Minister Winston Churchill was told by the Lord Chancellor in 1954 that Philip had no right to any title despite his wife Elizabeth II becoming Queen – but he was later given the title of Prince.

The current difference in title rights dates back to the custom of male primogeniture, which has meant that male heirs have traditionally leapfrogged their older sisters in the line of succession. But a new law to ensure the first child of the Duke and pregnant Duchess of Cambridge will succeed to the throne regardless of gender is being fast-tracked through Parliament.

Ending gender discrimination in the line of succession will involve changing some of the oldest laws on the Statute Book, including the Treason Act 1351, which was originally written in Norman French. A Clarence House spokesman told MailOnline of Mr Hemming's possible amendment to the repeal, which the Commons will be asked to consider next month: 'It's a matter for the Government.'
So Kate would never be Queen – or she would never be called "Queen Catherine". She would be Princess Catherine, or Princess Consort Catherine or something. She would probably be given some fancy new title but it would always be something involving "Princess" and not "Queen". Hm.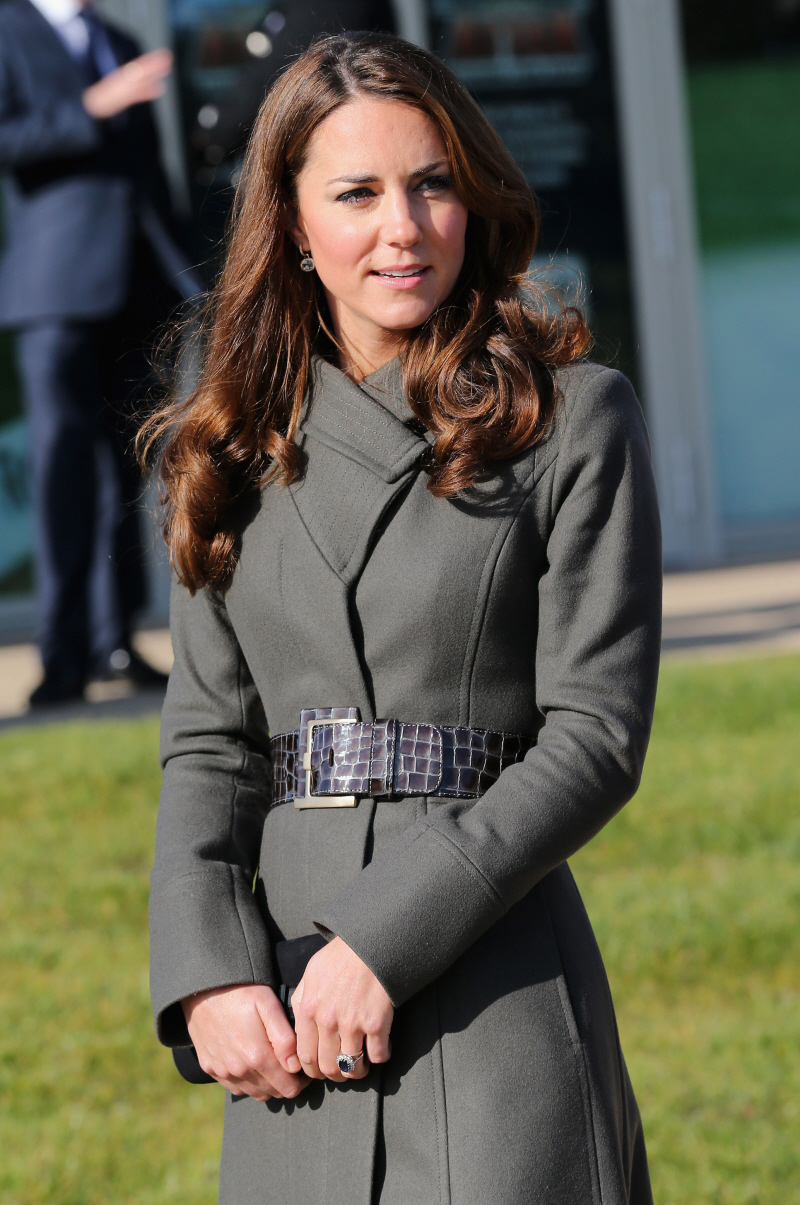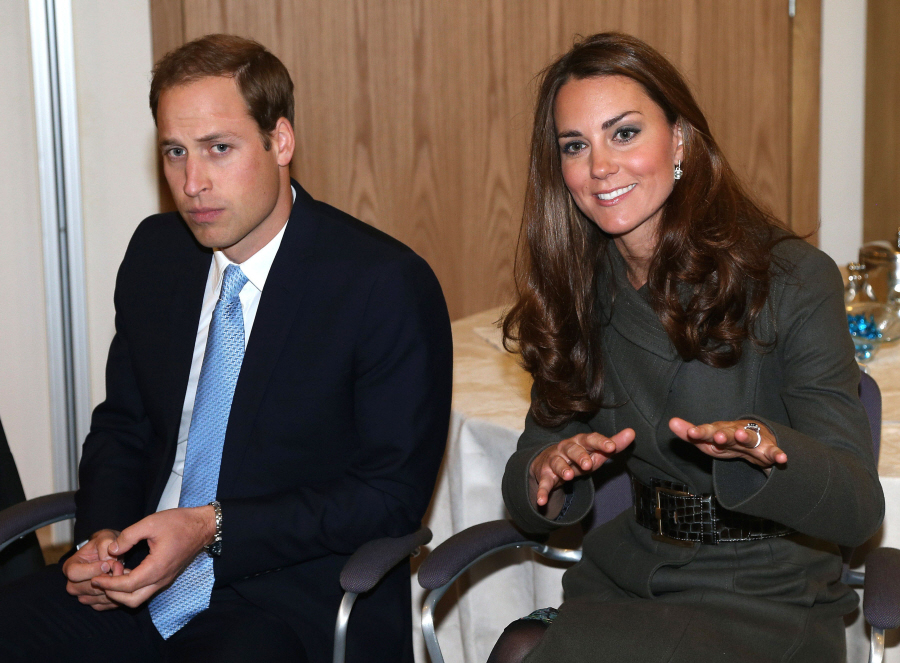 Photos courtesy of WENN.