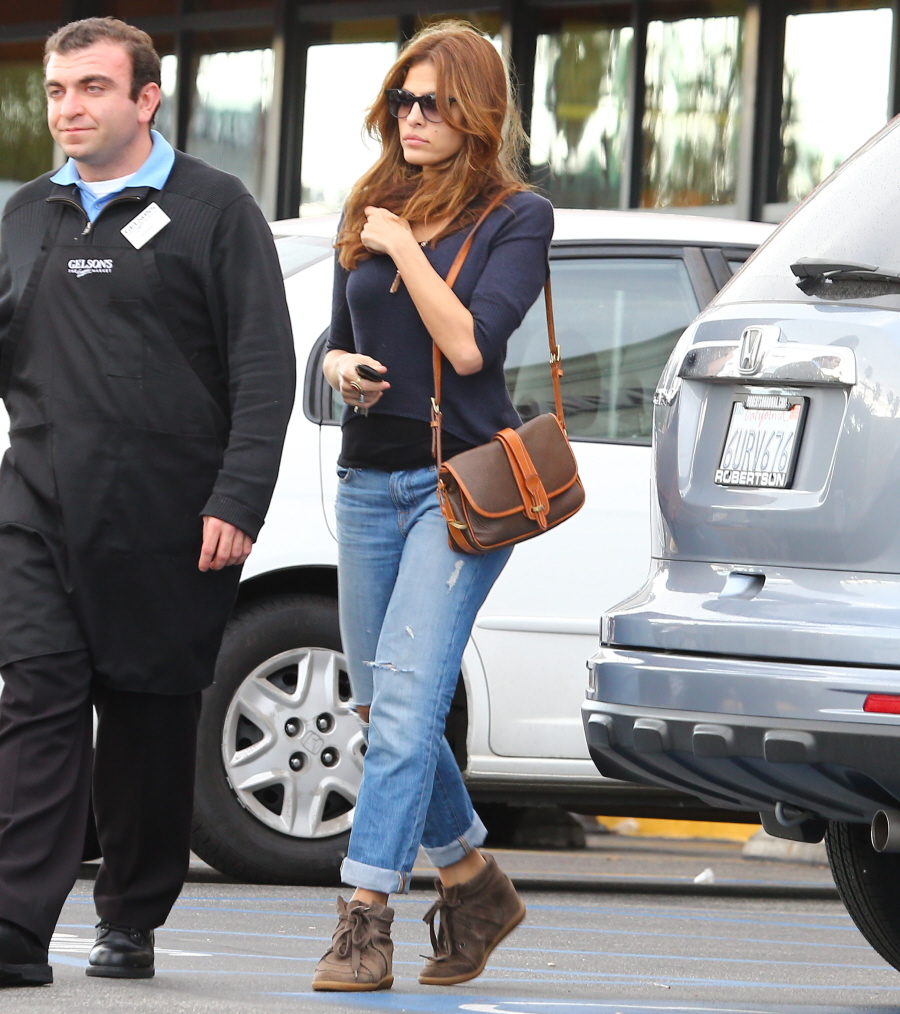 Here are some newish photos of Eva Mendes over the holidays in LA. In some of the photos, she's coming out of Gelson's in Los Feliz (she was grocery shopping, I think), and in the other pics, she's going into the California Health & Longevity Institute for a check-up in Calabasas. Health & Longevity? Is that code for Botox? Or is that code for knocked up? Unknown. But Eva looks good in both outings, doesn't she? I'm not crazy about the jeans (I think it's the same pair for both outings), but overall she looks healthy and pretty. Are we Bump Watching her? I wouldn't hate it if we were, although it does feel like we've called "Bump" on her incorrectly before.
Something interesting – The Mail says Ryan Gosling wasn't around for NYE for his girl. It doesn't mean they're over or anything – Eva was walking Ryan's dog George while he was away. I don't know where he was, though – maybe Canada to see his mom? What does it mean when you're coupled-up to the point where you take care of your man's dog, but he doesn't spend NYE with you? Maybe it means Eva is super-confident about their relationship and she was all, "No, you go see your mom, I'll stay here and take care of the puppies!" Or maybe it was a sign of problems to come? I have no idea. I think they've weathered the hard part (sort of) and they've been together for something like 15 or 16 months. I think a baby might be coming, for real. Something to keep your eye on for 2013!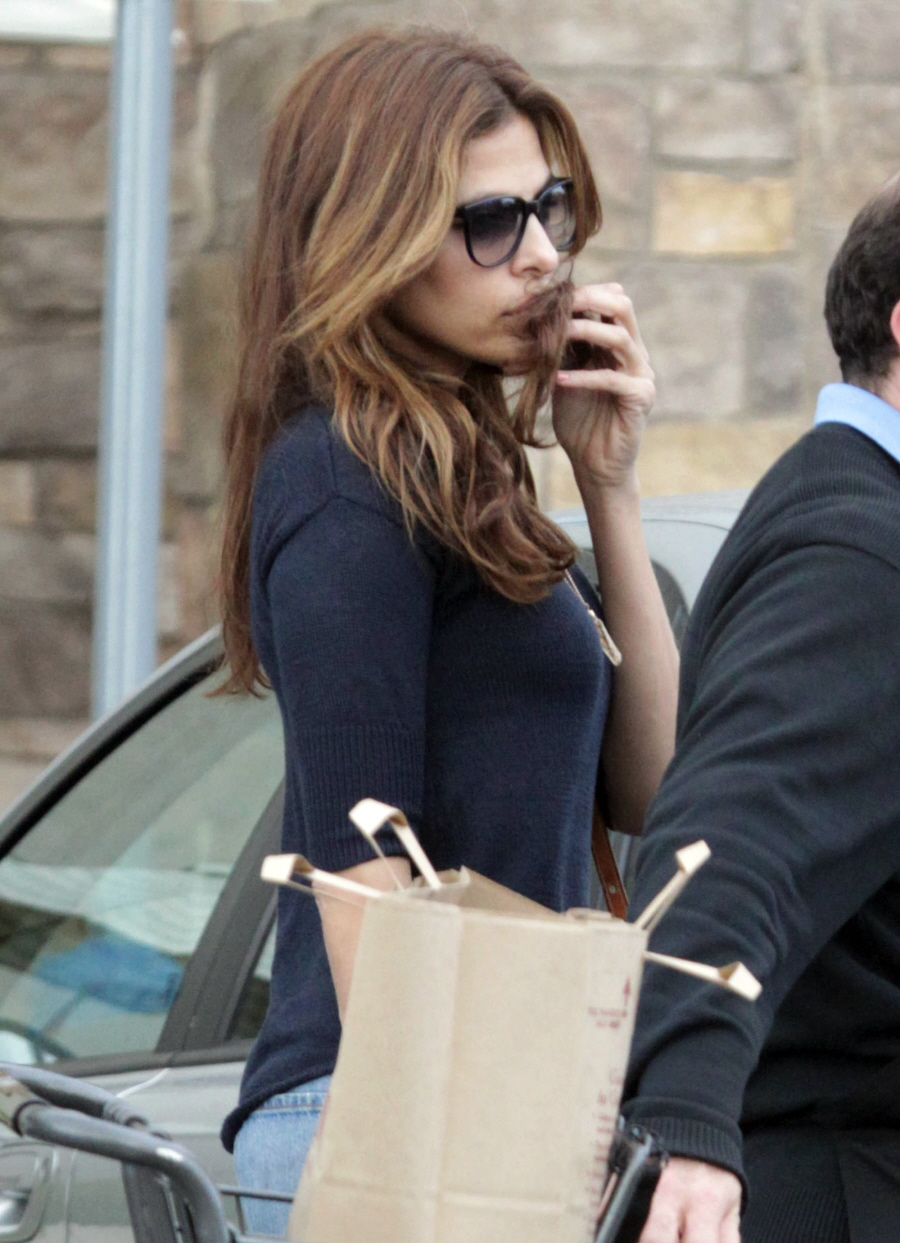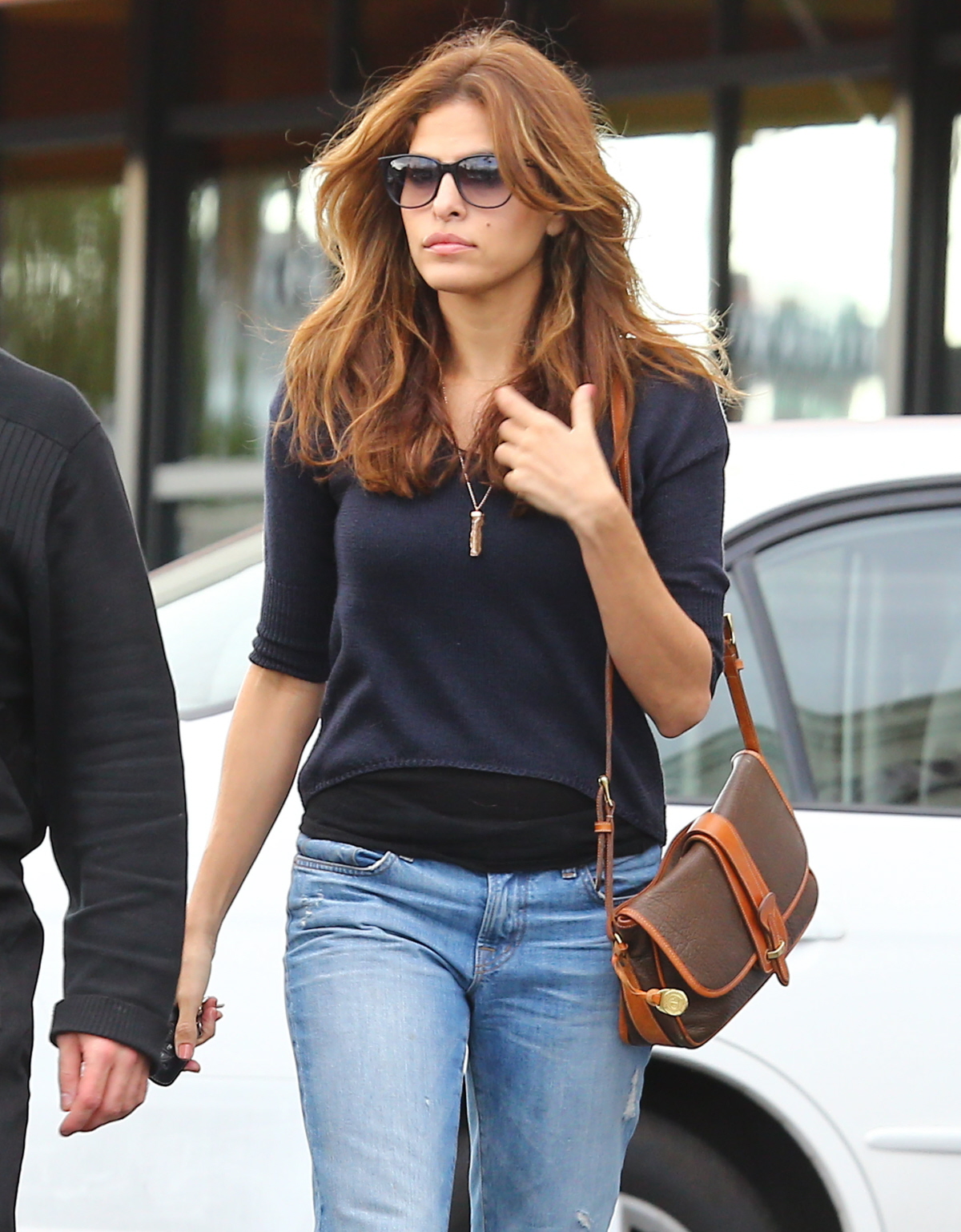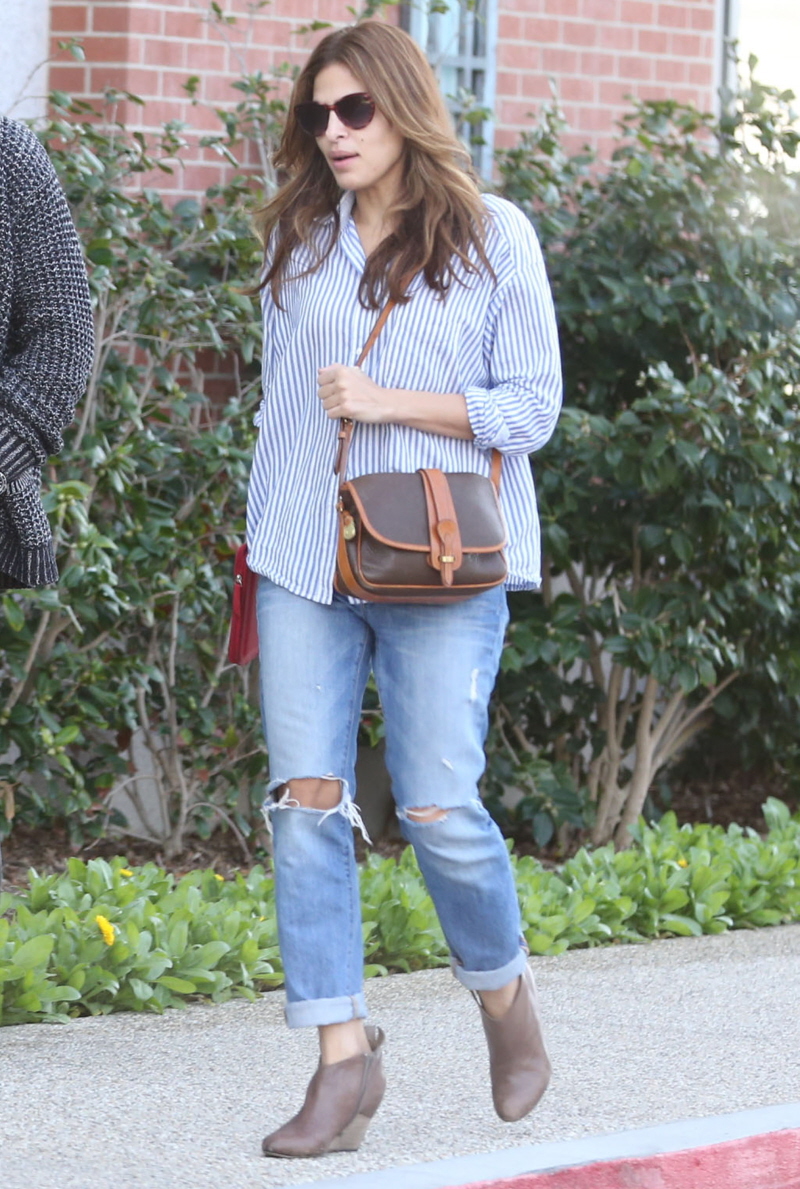 Photos courtesy of Fame/Flynet.