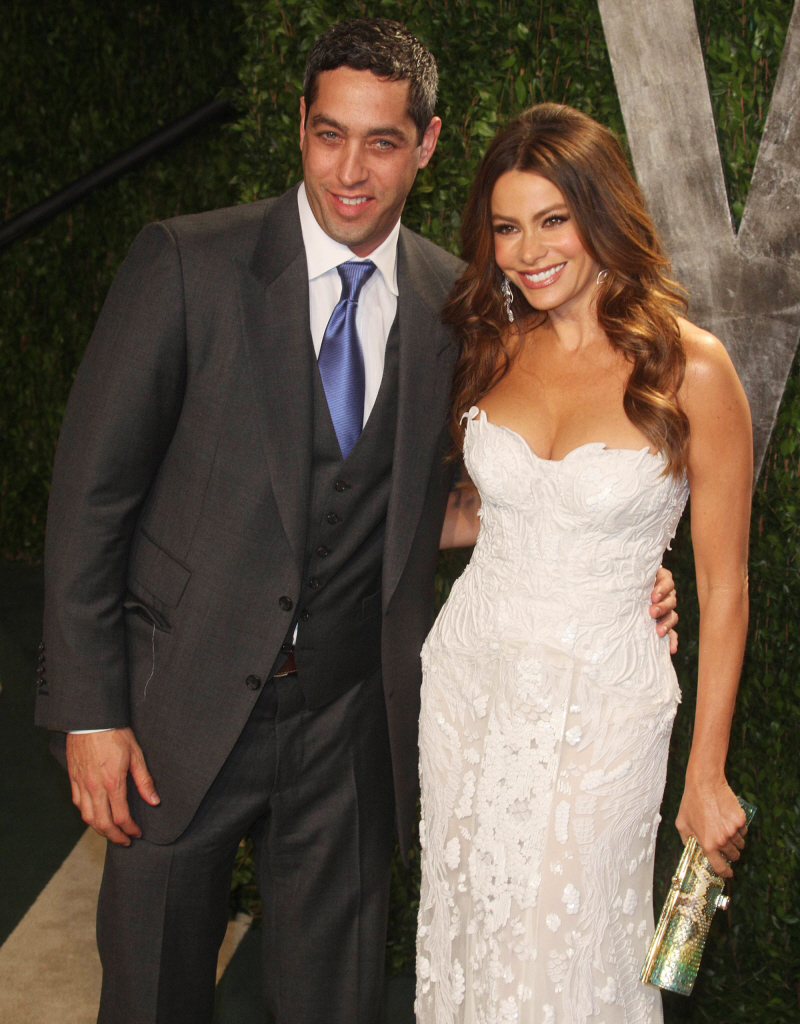 I'm really not one to play into stereotypes about Latinas, but dear God, is Sofia Vergara a major drama queen or what? I like Sofia a lot – and I would like her a lot more if she would dump her fiancé Nick Loeb, who seems like the biggest tool in the toolbox of life. But I have to admit, Sofia seems to enable his douche drama, and perhaps she even thrives on his drama and the drama they create together. Is Sofia even capable of being a normal guy who isn't into crazy partying and clubbing and luxury vacations and stuff? Probably not. Anyway, here's what went down with Sofia and Nick over New Year's:
Sofia Vergara and her fiancé, Nick Loeb, got into a New Year's Eve fight while clubbing in Miami — which ended with her dress ripped down and him being thrown out by security. Loeb began arguing with the Colombian-born beauty in front of revelers at hot new Miami club Story, where they were being hosted by nightlife king Chris Paciello, whom Vergara dated in the late '90s.

Witnesses exclusively tell us that Loeb later got into a dispute with a group at a nearby table. A scuffle started, and security grabbed him and threw him out of the club's back door with Vergara — TV's highest-paid and most popular actress — following behind.

A spy said: "Nick seemed tense around Chris, who was hosting them in the VIP section, even though he and Sofia are just friends. In the early hours, Nick and Sofia were arguing before he got into a dispute with somebody at a neighboring table. Some pushing and shoving started.

"Sofia stepped in to try to calm the situation, but somehow she ended up getting pushed and shoved also. Her strapless dress was torn or pulled down in the melee, exposing her cleavage in front of other people and her son Manolo who was so offended he left the club. It was crazy."

Our source continued, "Nick was pulled away from Sofia and those at the next table by security guards, who dragged him out of the VIP section and threw him out of the club. Sofia followed him."

Another source adds, "Things got pretty heated, but she was never hit. Nick was pretty bruised from struggling with security. None of the drama was Sofia's fault, but despite the big scene [Loeb] created, they made up outside the club, and she took him back to their hotel."

Earlier in the night the couple were all smiles, as Vergara did the midnight countdown at Miami's luxe Delano hotel.

"Modern Family" star Vergara and Loeb, who considered a 2010 run for Florida's Senate, briefly split last May, but they reconciled weeks later. They were engaged in July. A rep for Vergara declined to comment; Loeb didn't get back to us.
Here's the subtext that I deciphered: Nick was pissed off because Sofia was flirting with "nightlife king Chris Paciello," and instead of refusing to engage in Sofia's self-perpetuating drama, Nick engaged, which was just what Sofia wanted. Nick went around, causing fights and yelling and being a drama queen, which was just what Sofia wanted. It got so bad that Sofia tatas came flying out, which was fine with her because why not? And then when they got kicked out, Sofia took Nick back to the hotel and they had wild, post-brawl makeup sex. Basically, the whole club brawl was their foreplay.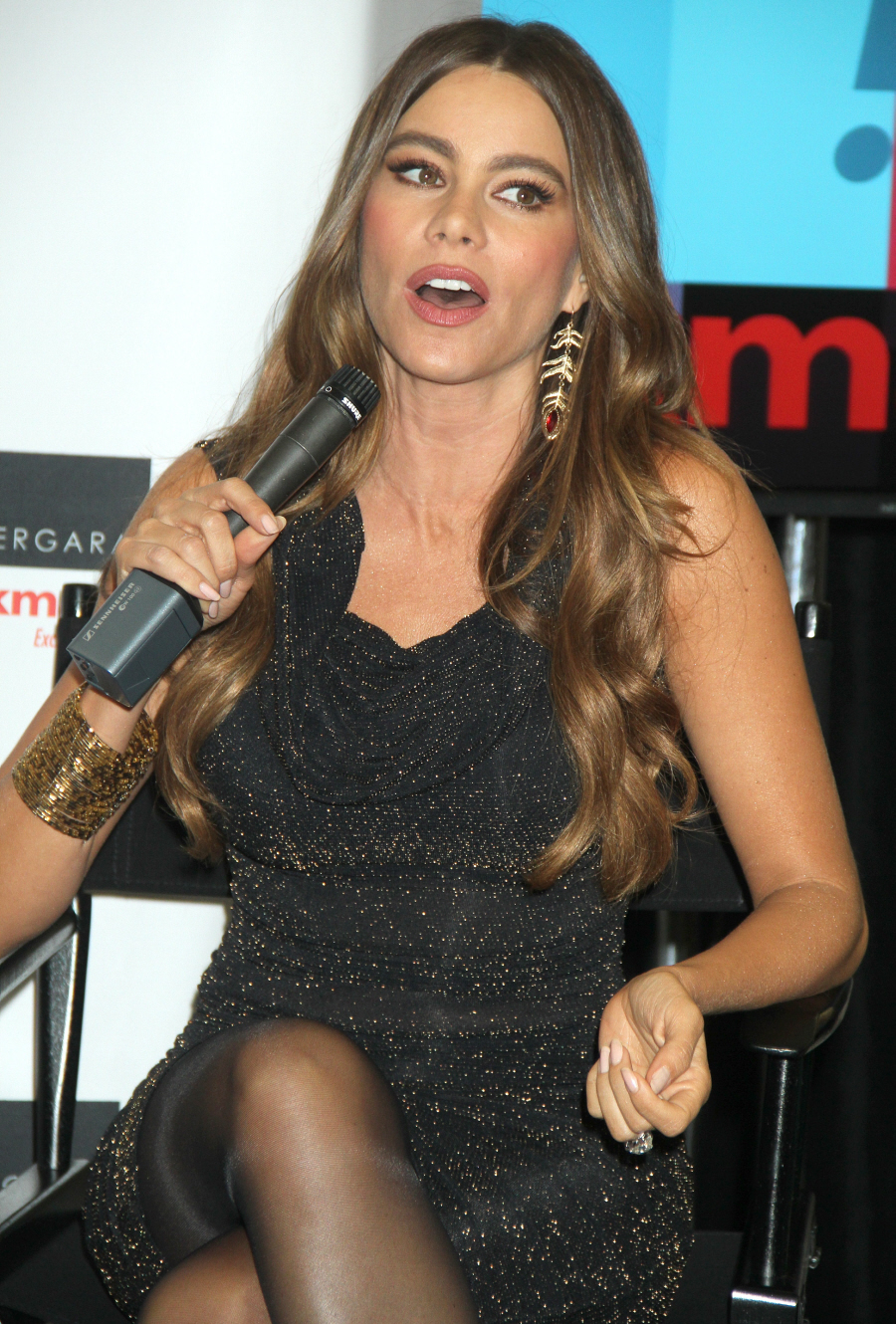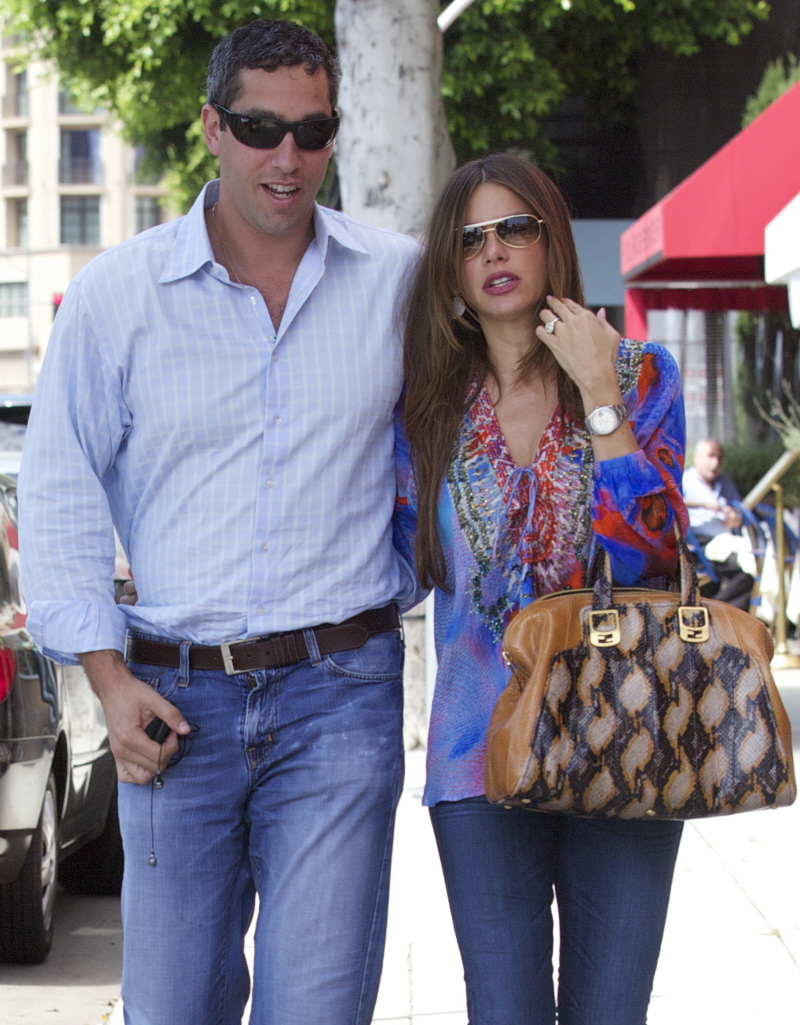 Photos courtesy of WENN.