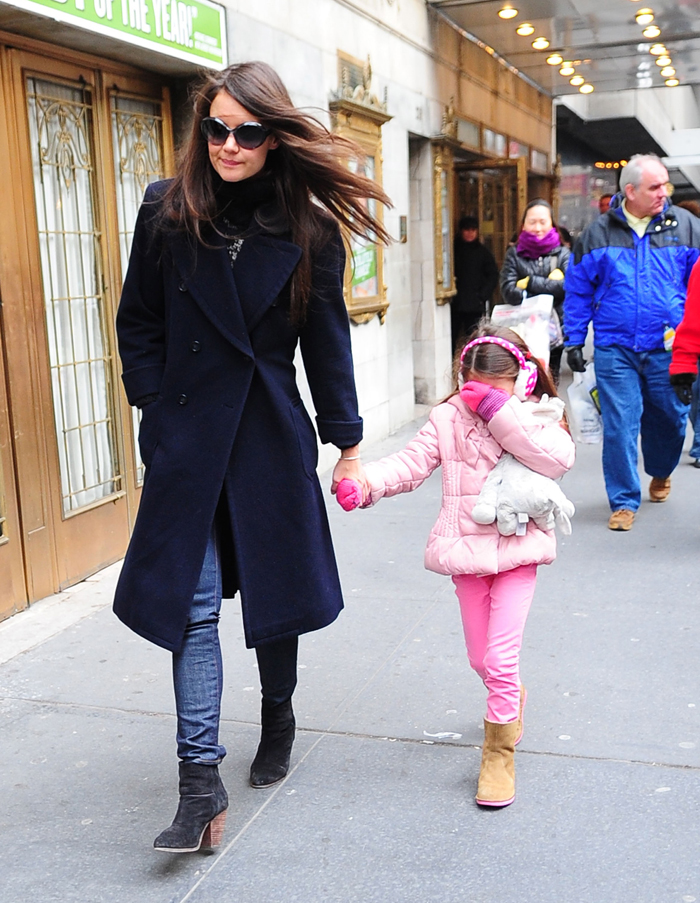 Here are some photos of Katie Holmes yesterday (Wednesday) with Suri Cruise on the way to the Music Box Theater in NYC for Katie's last week of performances in Dead Accounts after the show's reps announced that it would be closing two months early. Poor Suri is clearly not thrilled with the paparazzi's intrusion into her newly charmed childhood, but sadly, I don't see their presence diminishing anytime soon. Unless, of course, a Prince Charming (who will duly block the photogs) enters the scene in short order, which I don't see happening despite the media's newfound creation of a fairy tale for Princess Katie.
For certain, this story has all the elements of a Hallmark Valentine's commercial. That is, we have the classic damsel in distress, Katie Holmes, who has just (in a refreshing twist) rescued herself from the fiery breath of an an evil, lift-wearing dragon, Tom Cruise. Then we have the requisite selfless ex-lover of the damsel, Duke Joshua Jackson, who has been rumored to have been in touch with Katie following the dissolution of her marriage from the evil dragon. As luck would have it, the Duke has a new(er) long-term lady, Duchess Diane Kruger, with whom he is quite satisfied in their mutual (alleged) garden of pleasure. Obviously, the Duke and the Duchess are quite happy together. And the Duke understandably wants to see Katie happy. So it would stand to reason that the Duke might want to set Katie up with a really nice guy? Theoretically, anyway. Enter He Who Cuddlefests, otherwise known as "Jake Gyllenhaal," who is probably not the Prince: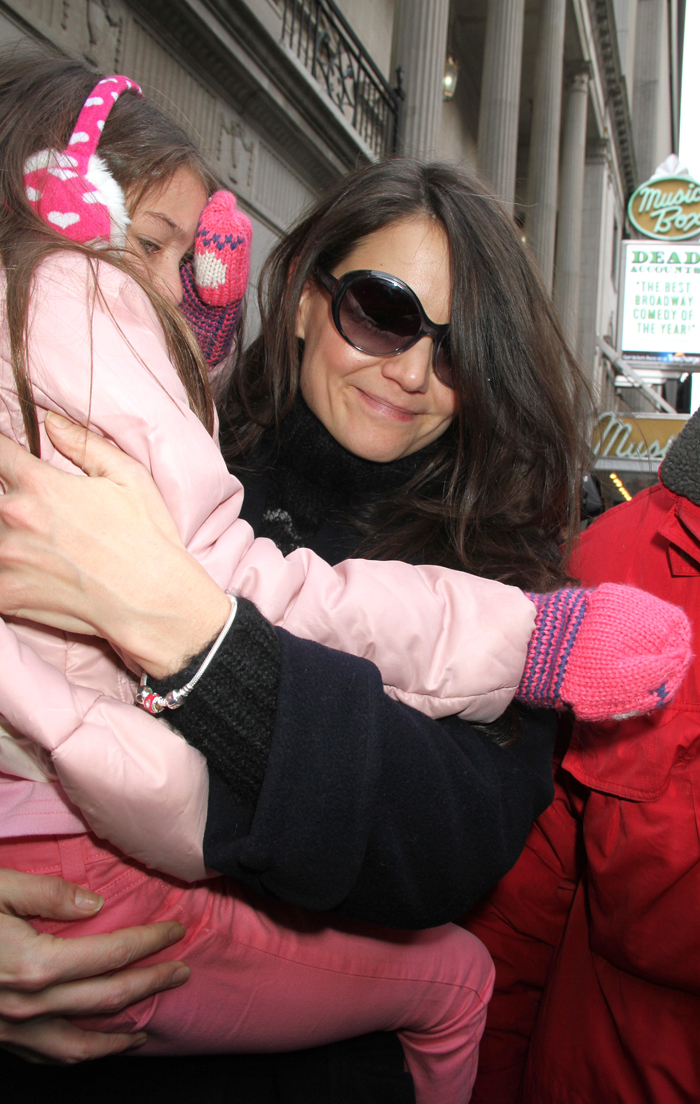 Katie Holmes is reportedly getting close to End Of Watch star Jake Gyllenhaal.

Grazia magazine claims the pair have been spending plenty of time together, and Katie is rumoured to have enjoyed a cosy dinner date at Jake's Big Apple apartment.

According to the magazine, Holmes' former "Dawson's Creek" co-star Joshua Jackson was behind the blossoming romance, allegedly introducing the pair.

A source told the publication: "Josh has been the mastermind behind this romance.

"Katie says that they have tons in common and Jake has already been to see her in Dead Accounts, plus she has been over to his apartment in the West Village for dinner."

Holmes parted company with her A-list hubby Tom Cruise earlier this year and has been single since the divorce was finalised in August.
[From MTV
Now I have to admit to sort of wanting to believe this story for a second or two. I mean, it would be great for Katie to end up with a nice dude (possibly a Prince) with no ulterior motives whatsoever. However, Kaiser has duly pointed out to me that Jake has a specific "type" of girl -- that is, the "nice girl." And who in Hollywood circles could possibly be considered "nicer" than Katie Holmes at this point?
As luck (or perhaps common sense) would have it, Katie's rep has shut this rumor down by telling GossipCop that the story is "not at all true." So sadly, Jake must now find a new Princess with which to cuddlefest. Does this (lack of a) resolution make me slightly sad? Sure, but I'm more sad for Jake. Katie will be just fine.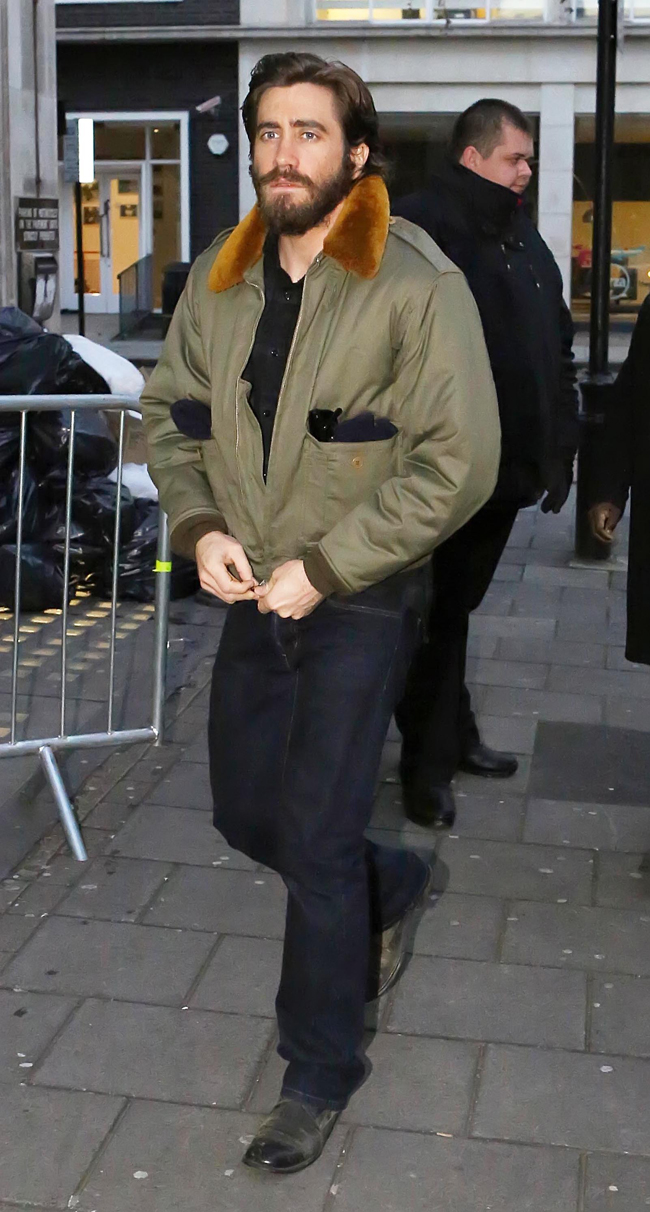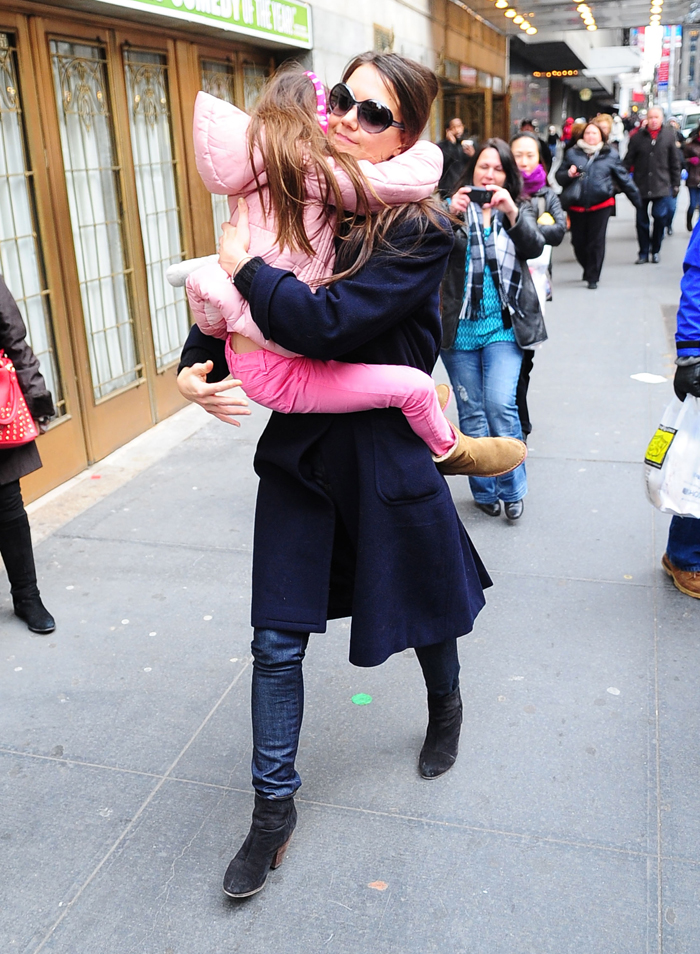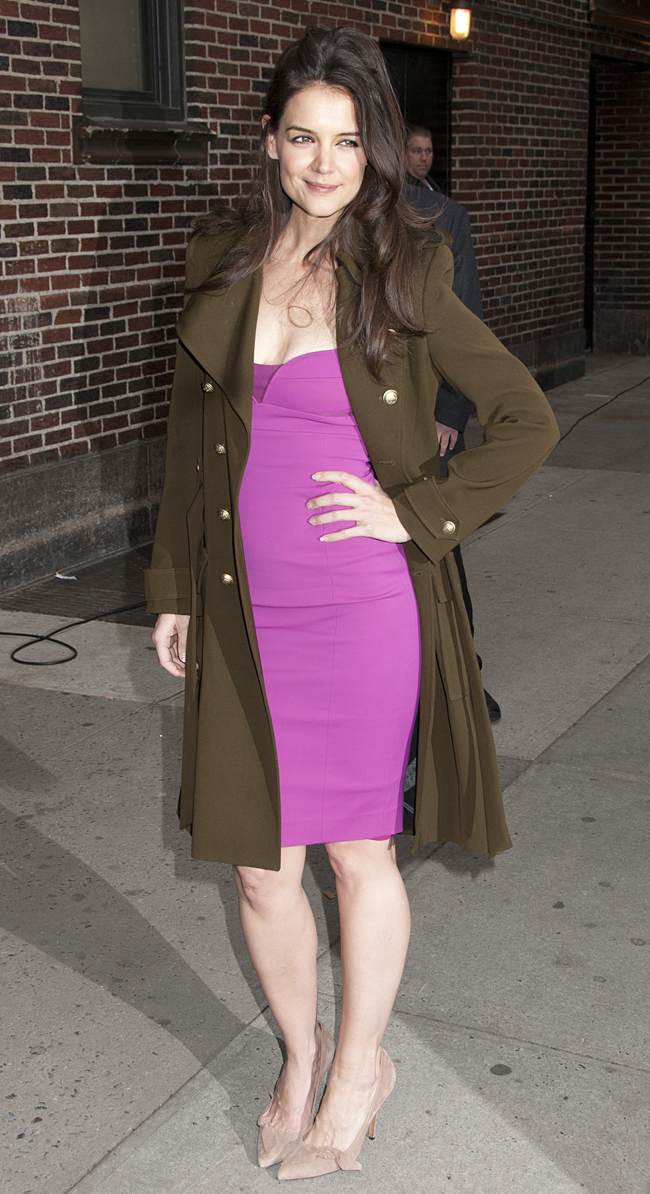 Photos courtesy of Fame/Flynet and WENN